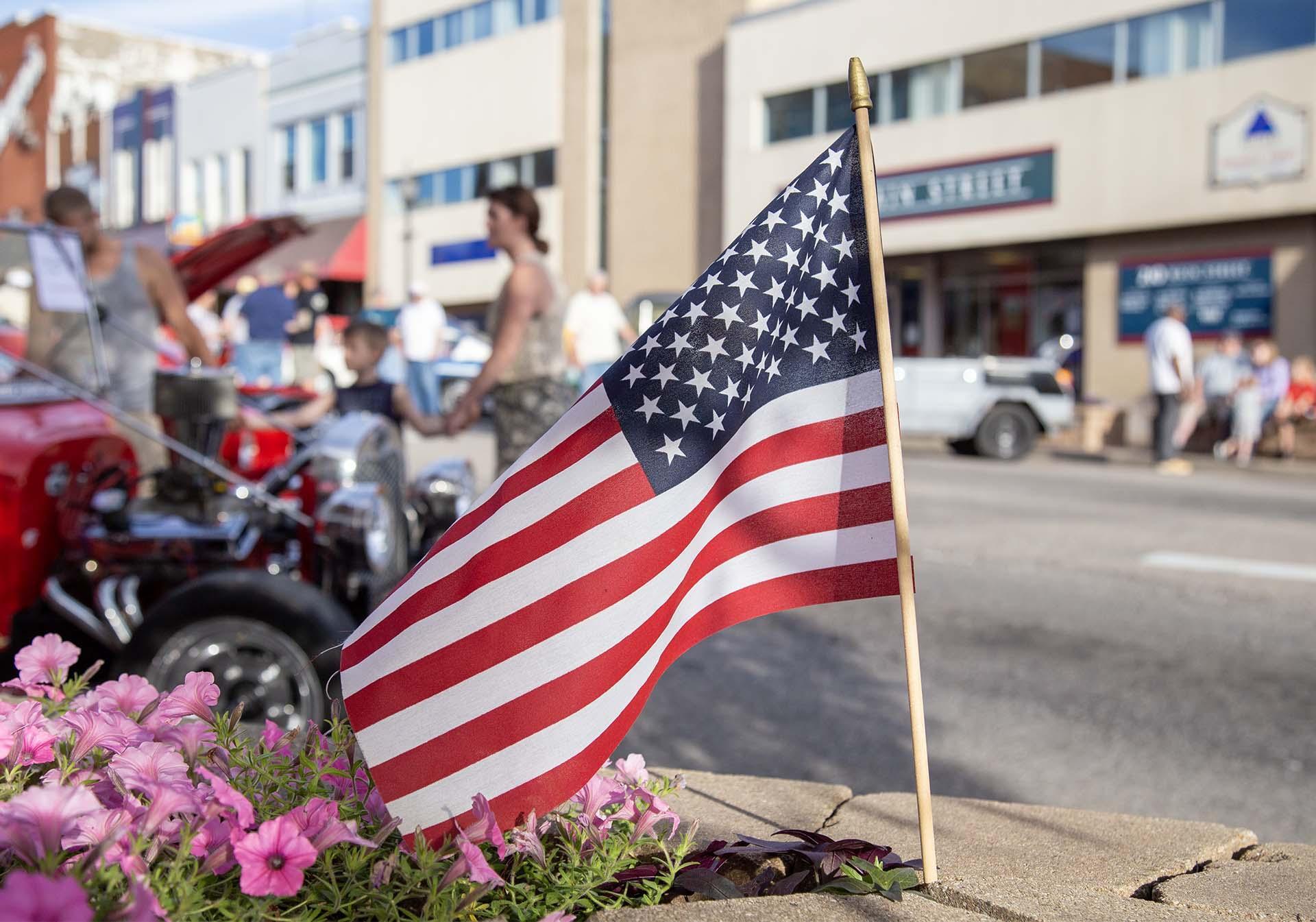 Niles
Cherish history & nature
This city on the St. Joseph River has two distinctions. Four countries — France, Britain, Spain and the United States — flew their national flags during the city's 300+-year history. It's also a place you can immerse in Southwest Michigan's natural beauty. When you come, take time to explore both its historical and natural sides.
Where is Niles
Niles is just north of South Bend, Indiana. You can easily access it from various points in Southwest Michigan taking I-94 or U.S. 12 to M-139, M-51, M-50 and M-60. Amtrak stops daily at the train depot and you are within 20 minutes of the South Bend International Airport (SBN).
Places to stay
For the most amenities and rate choices in Southwest Michigan, book your stay at one of over 25 hotels in nearby Benton Harbor, St. Joseph or Stevensville.
Favorite restaurants and farm markets in Niles
In downtown Niles and its outskirts, it's fun to pull up to a table and enjoy your favorite foods and drinks. The tough part is choosing between the variety of pizza, pub, grill and authentic Mexican-fare options!
Quench your thirst and please your palate at the Iron Shoe Distillery, renowned for its small-batch spirits, cocktails, burgers and fries, vegetarian options and milkshakes. Or drop by the Niles Brewing Company for craft brews and unique cocktails.
Taqueria Don Chepe is a family-owned restaurant that fills plates with authentic Mexican food and homemade desserts. Be sure to try any choice made with their steak. On Barron Lake, Wegner's Lakeside Bar & Grill is a relaxing destination for Angus burgers, loaded tots and pizza.
When you want farm freshness in the summer and fall, visit the downtown farmers market on Sundays and Thursdays. Or, drive out to Lehman's Orchard which also has craft wines, hard and fresh ciders, meads and more.
Best things to do in Niles
Time travel at Niles History Center.
The History Center in historic downtown Niles is your window to the area's past from prehistoric to present times. It is the site of the Fort St. Joseph Museum, plus the magnificent Chapin Mansion (circa 1882). In warm months, ride the city's Historical Bike Tour by 21 historical sites or use the map to tour by car all year round. Stop along the way to read the historical markers and descriptions that tell the city's story.
Brighten your day at Fernwood Botanical Garden and Nature Preserve.
Fernwood is a four-season gem along the banks of the St. Joseph River. Spend only an hour here and you will lift your spirits (although you can easily fill a morning or afternoon). As you walk the garden paths and nature trails you will see a remarkable number of plants, birds and wildlife — several of them endangered or protected species. The railroad garden is a favorite of all ages and if you like geocaching, this is a beautiful place to hunt.
Get outdoors with family and friends.
Do you like to picnic, scale a play structure, hike, fish, paddle, bike or golf? — check out these popular parks and trails in and around the city:
Madeline Bertrand County Park: picnic area and playground, hiking trails, 18-hole disc golf course and in winter, snowshoeing and cross-country skiing
Arthur Dodd Memorial Park: hiking, Class A trout fishing, picnicking and canoeing
Plym Park Golf Course: a beautiful, city-owned 9-hole course
IN-MI River Valley Trail: nearly 17 miles of adventure connecting Niles with Roseland, South Bend and Mishawaka, Indiana
St. Joseph River Park: features a boat ramp for river access, a play structure and skate park, walking trails and picnic facilities/shelters. The Riverfront Amphitheater holds music concerts in the summer on Wednesday nights, Thursdays and Sundays and movies on Fridays. Have a special event? The amphitheater and park are available for weddings, birthday parties and other special events.
Catch the latest movies at Wonderland Cinema.
This six-screen theater's affordable tickets and concessions get two thumbs-up as a family or date-night destination.
Enter the blood-curdling Niles Scream Park.
This Niles haunted park is not just scary, it was named the #1 top haunted attraction in America! It's also the largest scare park in the country, creating terrifying weekends from early September to early November. Your park admission benefits local charities so bring family and friends, pre-teen and older.
Weather in Niles
Niles offers four seasons of fun. June, August and September are the most pleasant months to visit. However, if you like heat, this is one of the hottest cities in Michigan during July, averaging 10 days in the 90s.
Winter is freezing, snowy and windy. Average temperatures: 19.8°F to 35.6°F.
Spring begins cold and then warms through April and May. Enjoy orchard blossoms and wildflowers from April through May. Average temperatures: 30.6°F to 67.3°F.
Summer heats ups and offers clear to partly cloudy skies. Average temperatures: 59.4°F to 79.7°F.
Fall starts warm and chills by November. For the best fall color, come from late September to mid-October. Average temperatures: 34.7°F to 72.7°F.
Niles Resources
Discover more about Niles