Welcome to Southwest Michigan's farm stands and you-pick farms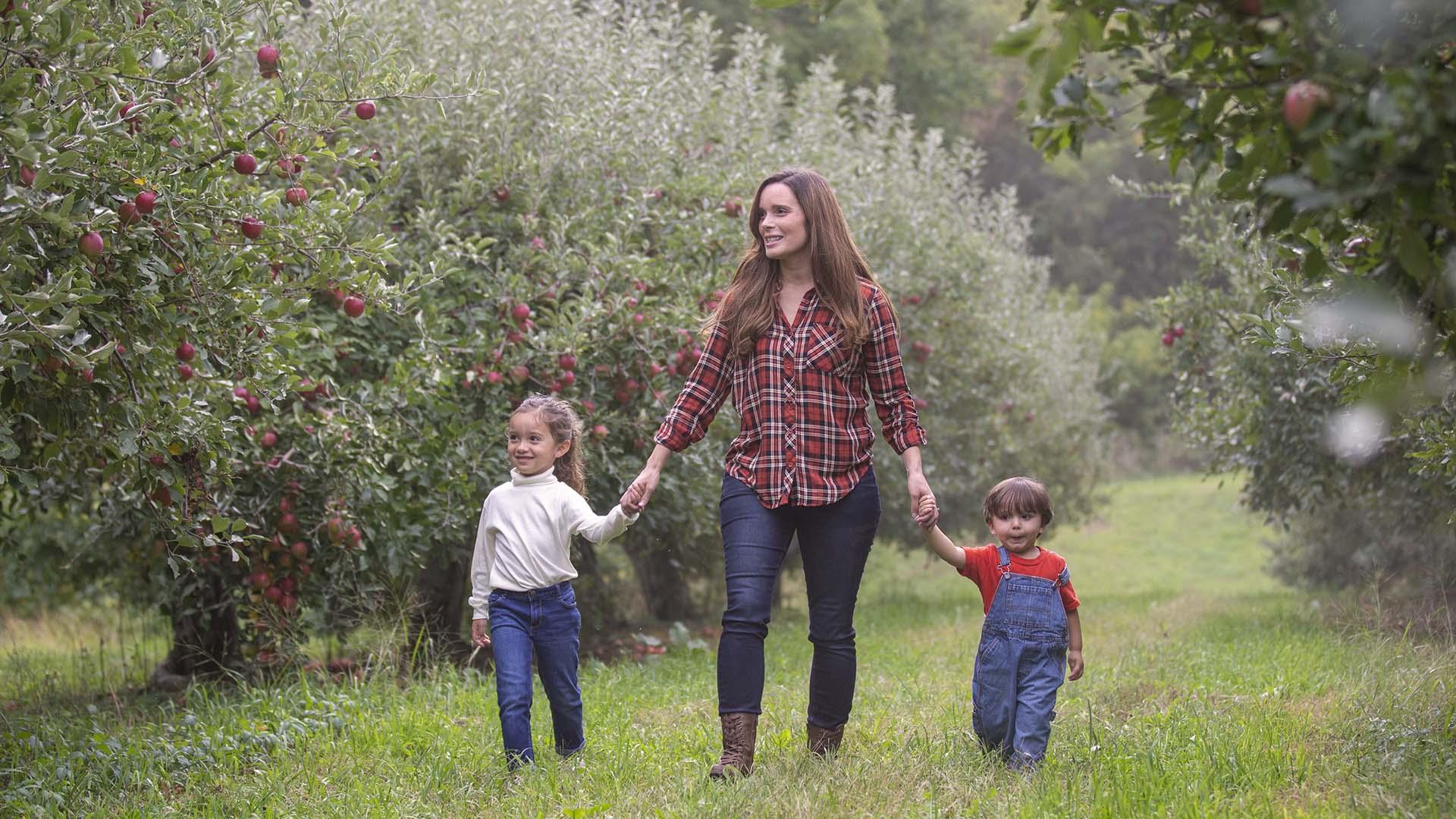 You may know Southwest Michigan as a Lake Michigan beach destination, but for 100 years a big draw for vacationers has been the acres of orchards, vineyards and fields on our farms beyond the shoreline. Our climate and soil are just right to be one of our nation's best fruit, vegetable and flower growing areas!
From late spring to mid-fall, you can gather up many of your favorite varieties when they are in season. Choose from plump sweet cherries and blueberries, crisp, juicy apples, tender beans, vitamin-rich broccoli, Brussels sprouts, cabbage, greens and kale, sugar sweet corn, sun-ripened grapes, peaches, pears, plums and nectarines, edible and decorative pumpkins, squashes and gourds, and flowers in every color of the rainbow.
What truly sets our area apart is our farmers. They warmly welcome you to visit, see where your food grows and pick your own or gather up ready picked produce from their farm stands. The fresh flavors are amazing!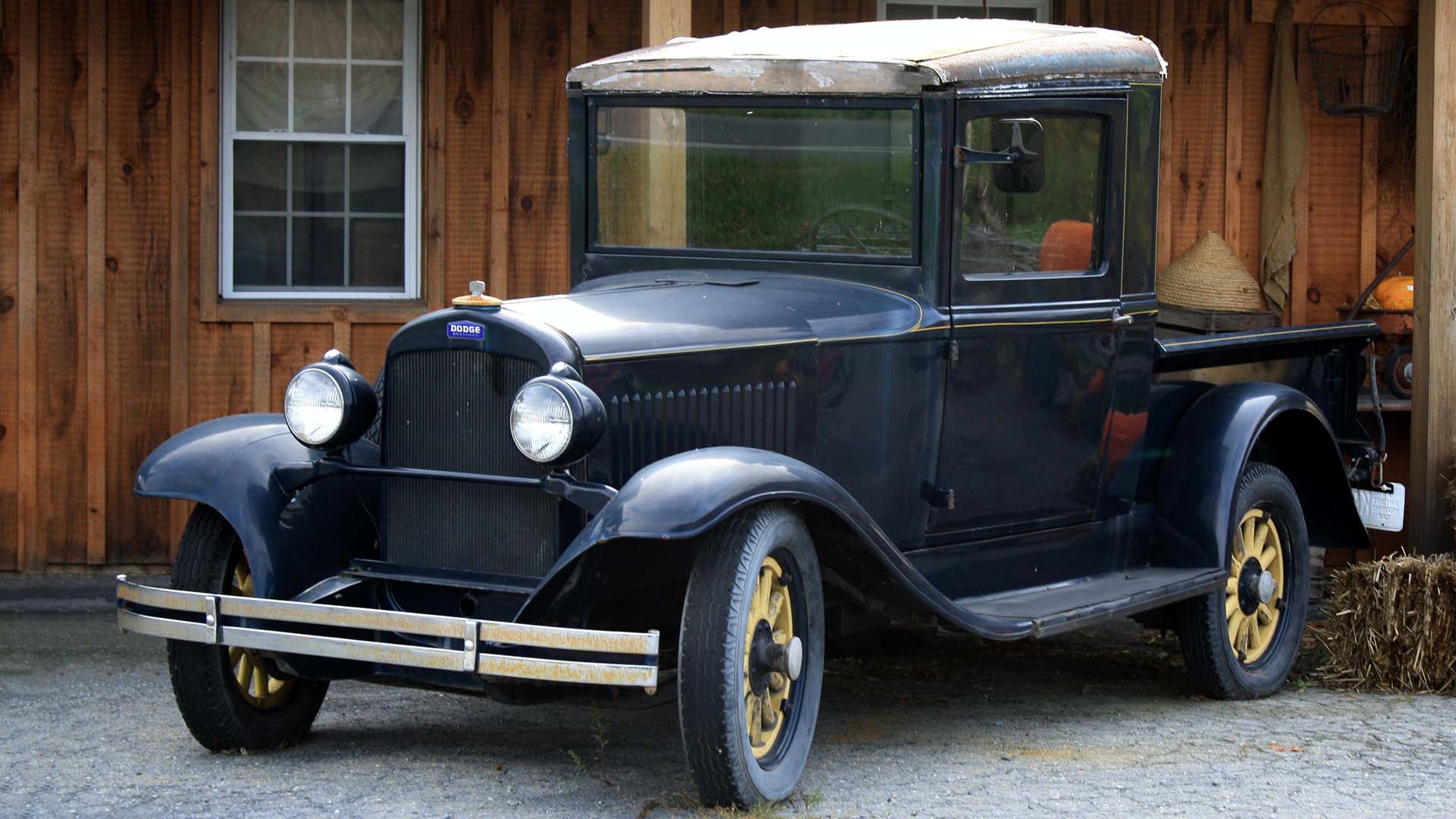 The West Michigan Pike made agritourism a fun reason to visit Southwest Michigan
Before 1911, West Michigan roads were nearly impassable. Blowing sand and deeply rutted roads made it tough for wagons and the new, horseless carriages to make their way north from Illinois and Indiana. So, in 1911, the West Michigan Lakeshore Highway Association promoted building an improved highway along Lake Michigan. It took from 1911 to 1922 to complete the West Michigan Pike (now known as U.S. 31) that extends from the Indiana State Line up to Mackinaw City.
The timing was perfect as Ford, General Motors and Chrysler began churning out more automobiles. The logging industry along Michigan's west coast was waning and business entrepreneurs saw new opportunities for resorts along this hard-surface, well-marked road. Farmers also saw a chance to sell more of their produce by inviting visiting city dwellers to pick their own fruits and vegetables or buy them already harvested from their farm stands. Agritourism was born!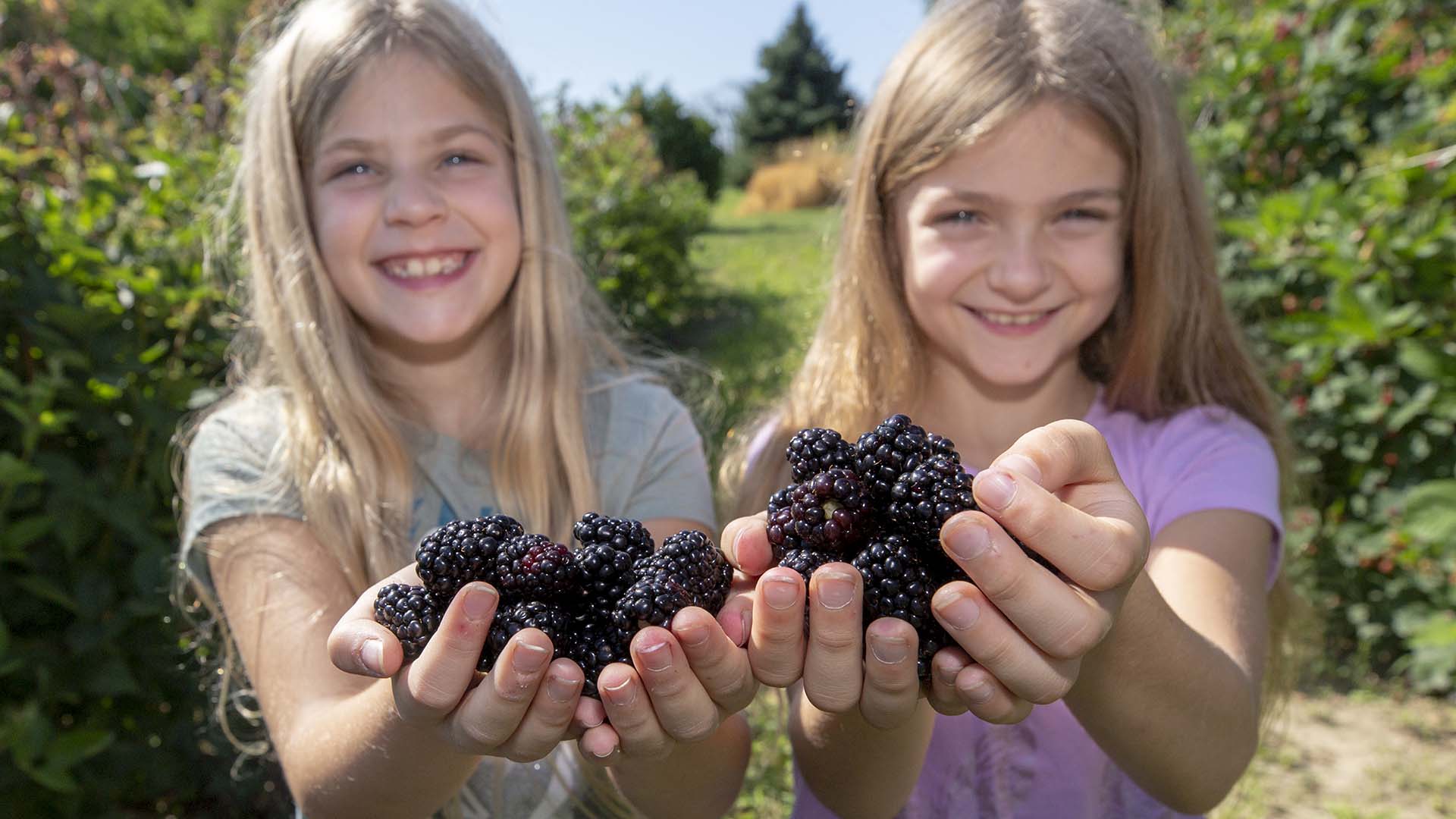 Where to find farm stands and pick-your-own farms
There are many farms and farm markets that you can visit throughout Berrien, Cass and VanBuren Counties, but below are some favorites:
76241 14th Avenue, South Haven.
Love blueberries? This is South Haven's largest u-pick and farm market. You can also gather up cranberries in October, just in time for the holidays!
3452 Friday Road, Coloma.
Come for black sweet cherries, super-sweet corn, crisp, juicy apples and mmmm, freestone peaches right off the tree. There's local honey, jams and jellies and fall cider, too.
5000 North M 140, Coloma.
Stop by the market and say "Hi" to the women that help run their family farm that grows over 40 varieties of fruits and vegetables.
2280 Portage Road, Niles.
This pet-friendly destination has been family owned since 1929. In season, there are pick-your-own tart cherries and blueberries, but during the harvest you can get tree-ripened, hand-picked fruits from the market. They also operate a winery that makes 10 fruit wines, two grape wines, one ice cider, six hard ciders and four meads (honey wines) — all of the fruits used in the winemaking are estate grown.
533 East Lemon Creek Road, Berrien Springs.
This 160+-year-old family farm not only produces award-winning, 100% estate-grown wines but offers delicious fruits, including wine grapes for u-pick and ready-pick at their market. Don't leave without tasting their wines.
7837 M-139, Berrien Springs.
You cannot miss the big red barn on M-139! This family-fun farm has been growing fruit for our tables since 1927 and has been one of Southwest Michigan's long-time u-pick destinations for over 35 years. From strawberries in June to pumpkins, Indian corn and fall decorations in October, you will find your favorite fruits in the orchard or on their market tables.
For additional information about each farm, more farms to visit and what is in-season, look here or in our guides below.
Southwest Michigan Farms & Harvest Guide
Your guide to local farm markets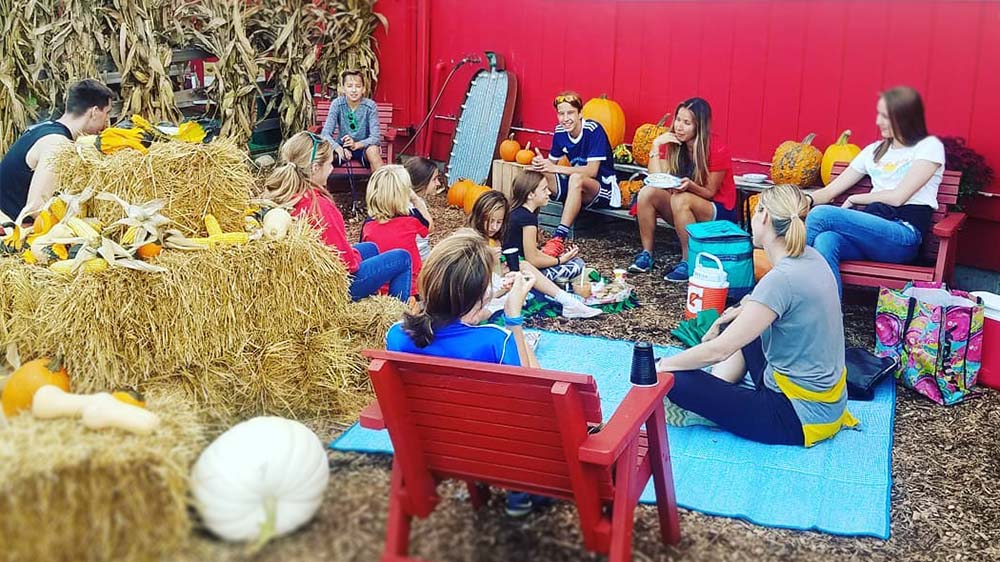 Live the country life with these fall farm activities and festivals
Several of our farms make spending time in the country more than fresh air and just-picked deliciousness. Many tourists have made vacationing in the country a generation-after-generation experience. If your family hasn't started the tradition, this is the year to do it. Here are some farms and festivals to add to your fall plans — these memories will never fade!
Farms with added fun in the fall
Fruit Acres Farm Market & U-Pick offers free wagon rides out to their u-pick orchards on weekends in August, September and October. The u-pick orchards are planted with dwarf trees so no ladders are needed. Just reach up and pluck the fruits you want right from the branch.
Pinecrest Christmas Tree Farm, 4403 Spring Creek Road, Galien. This is a late fall to late December experience, but we wanted to get it on your calendar to visit Southwest Michigan's best Christmas tree farm. Free horse-drawn and tractor-drawn wagon rides, available on weekends and select weekdays, let you show your family where those pre-cut trees in big-city lots come from! In addition to the cut-your-own and pre-cut trees, the farm offers fresh wreaths, swags and hundreds of ornaments. They serve complimentary coffee and hot chocolate and sell roasted cinnamon-glazed nuts, too.
Stover's Farm Market & U-Pic encourages you to bring your children and grandchildren. Let them see inside the over 165-year-old Michigan Bank Farm. Explain that the original structure was built with wooden pegs, not nails! Be sure to pack a picnic — throughout the orchards, there are tables and play areas to keep younger ones entertained as you fill your containers.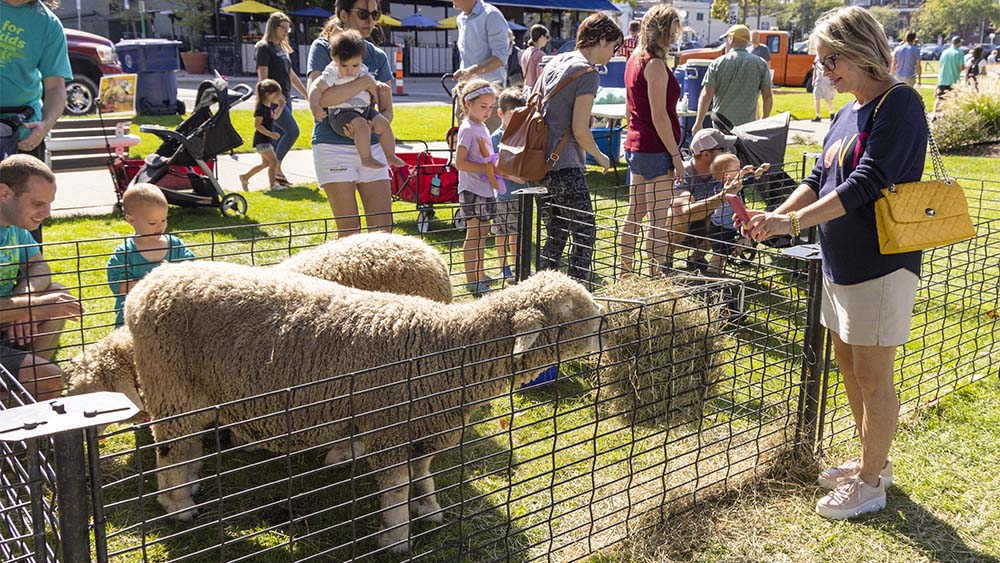 Upcoming 2022 farm festivals in Southwest Michigan
September 17 | Fall Festival | Lake Bluff Park, St. Joseph | 10 a.m.-3 p.m. | Free admission
All ages will enjoy this celebration of autumn's beauty and bounty. Activities include petting the animals from the Critter Barn and the Great Pumpkin Festival.
October 8 | Under the Harvest Moon Festival | 200 Depot Drive, Dowagiac | 10 a.m.-4 p.m. | Free admission
This is Dowagiac's newest festival and it's packed with fall fun! They will showcase Michigan farmers' just-picked fruits and vegetables, autumn flowers and decorations, artisan merchandise, antiques and more. Tour the city in a horse-drawn wagon, check out the antique tractors and be sure to try the smokin'-good BBQ. Kids will have extra fun playing the games.
Fall farm fun is a multi-day vacation, so plan to stay over.
In addition to visiting our farm stands and farms, you can easily fill more than one day driving Southwest Michigan's fall color tours, hiking our scenic trails, paddling our waterways or tasting our craft wines, beers, ciders and spirits along our Makers Trail. Enjoy our welcoming farmers and beautiful lakeshore and countryside by staying at our nearby hotels. You'll also experience the simple joy of warm smiles from people who gladly share their love of this land with you and your family.