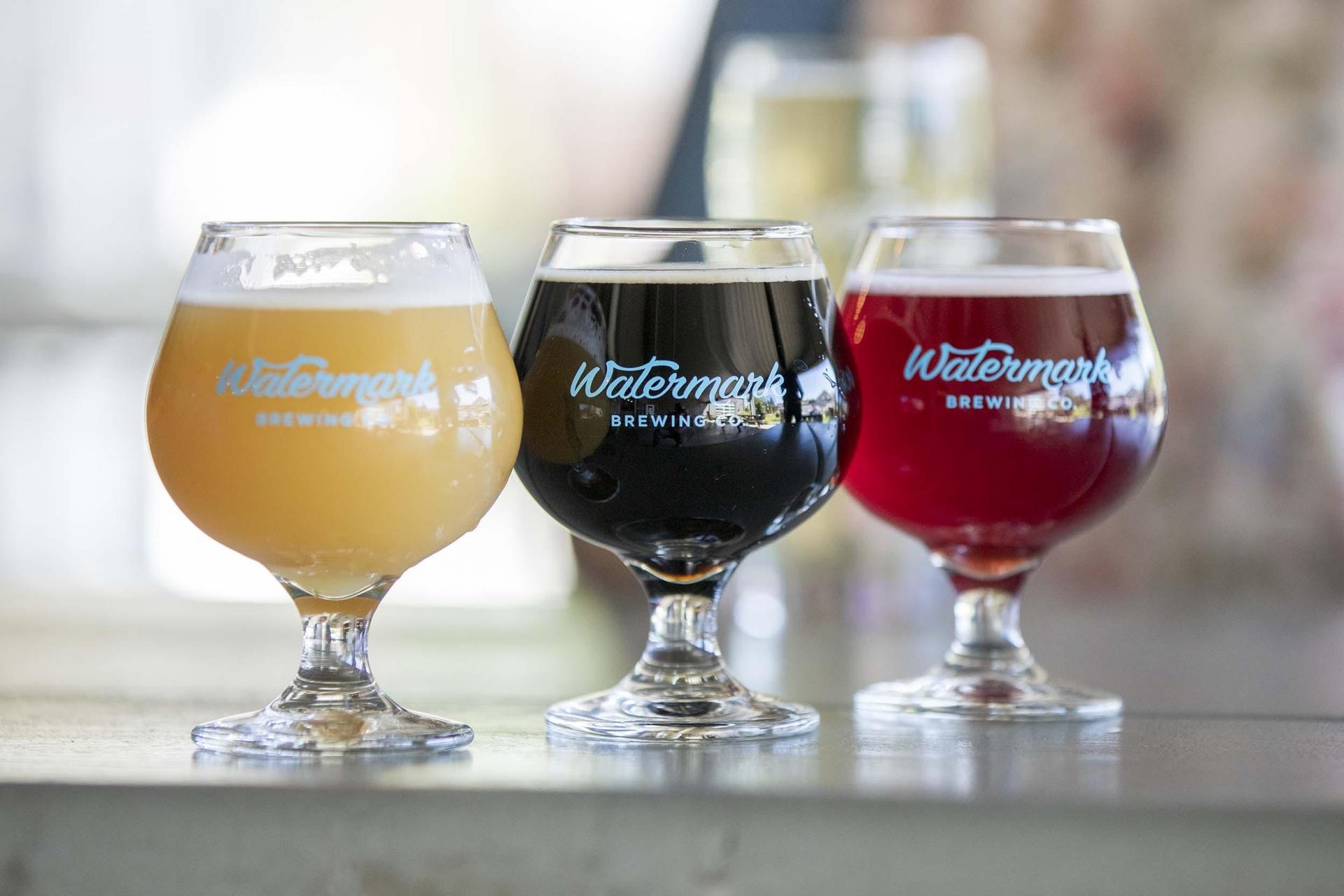 Discover one of the best craft beer scenes in Michigan.
You can quench your thirst in so many flavorful ways. From brews made in the European farmhouse tradition with organic ingredients and homegrown hops to dark yet surprisingly light porters to Belgian-style strong ales and chocolate stouts. There are also German-style pilsners, sours, craft root beers, meads and refreshing seltzers. Order pours in flights or by the glass or in a can. When you are at Silver Harbor Brewing Company in St. Joseph, try the world's first live smoked beer and have your camera ready!
Good beer deserves great-tasting pub snacks, burgers, pretzels, pizza and more. Many of our breweries have talented on-site chefs or visiting food trucks to keep your hunger at bay. You will find indoor and beer garden games, trivia contests, live music and festivals, too. Most of our breweries are family friendly and many welcome your leashed pup in their outdoor seating areas. So, start tasting!

Visit breweries with the Makers Trail Passport
Download the free Makers Trail app to add the Makers Trail Passport to your phone. When you visit each participating brewery, present your passport and request a digital stamp code. The more stamps you collect between September and May, the more prizes you can earn. It doubles your fun as you find new favorite craft beers to bring home.
Tour our breweries using this map.
All of our breweries are easy to find in Southwest Michigan and many you can walk from one to the next in our small towns. Most are open all year round so planning your tasting tour is easy. Simply follow this map on the Makers Trail app. Or pick up a printed map at any of the participating breweries. We've also put together several beer itineraries to help you fill two to three days with beer-sipping fun.
However, the easiest way to see popular breweries is to hire one of Southwest Michigan's tour services. These companies provide guides and will pick up and drop off your group at your favorite stops in their buses, limousines or shuttle vehicles, then return you safely to your hotel. They are perfect for bridal showers, bachelor and birthday parties, friend weekends, reunions and meetings.