Discover why St. Joseph is one of the most romantic places in Michigan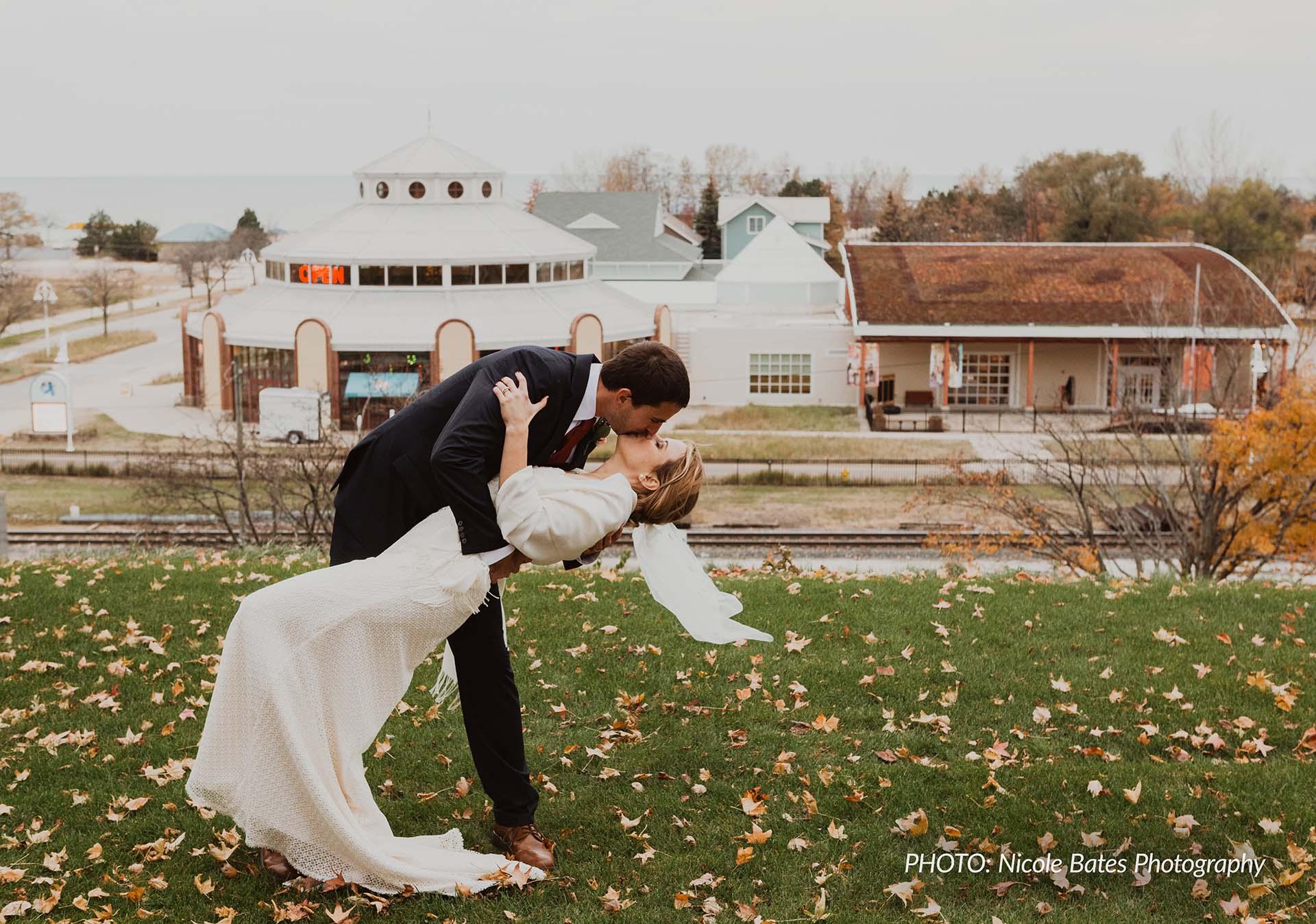 A few years ago, the Detroit Free Press named the City of St. Joseph "Michigan's Most Romantic City." Today, it's a very popular destination not only for romantic getaways but for weddings and honeymoons, too. Here are ways to celebrate your love in a town that warmly welcomes lovers: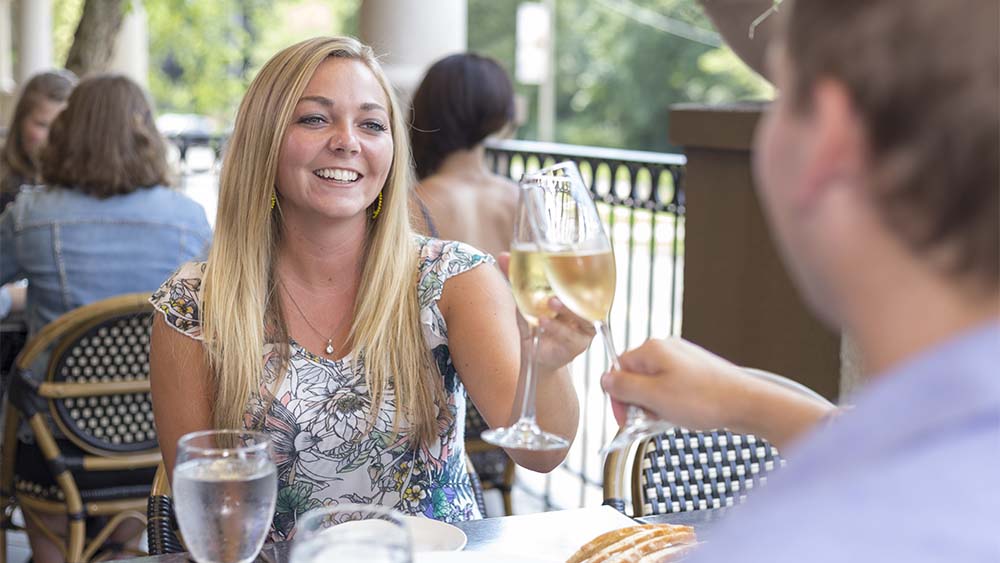 Romantic getaways by Lake Michigan
Two area hoteliers offer romantic packages that help you say "I love you":
Romance on the Boulevard or Sweet Dreams packages are available at The Boulevard Inn & Bistro. This all-suite hotel and modern American cuisine restaurant are on a picturesque bluff overlooking Lake Michigan and within steps of St. Joseph's vibrant downtown.
Lake Michigan Romance, Rise & Dine, Stay and Play or Michigan Beercation add-ons are available at The Inn at Harbor Shores. Alongside the inner harbor of the St. Joseph River, The Inn is just 1/4 mile to Lake Michigan and just minutes from the championship Jack Nicklaus signature golf course on this resort's campus. All guest rooms feature a sliding glass door leading to a private balcony where you can look up and count the stars at night.
Give each other the gift of time
Find gifts from the heart
Whether you spend several days or slip away for one day together, St. Joseph will make every minute enchanting. Shop in this lake resort town's boutiques and art galleries for special presents and mementos for each other or one-of-a-kind art for your home. A short drive to the Benton Harbor Arts District will bring you to the studios of more creatives and their work.
Dine gazing at mesmerizing views of the water or vineyards
The only distraction while dining at the restaurants, wineries and breweries in and around downtown St. Joseph are the views. Places with a water view include Bistro on the Boulevard, Clementine's Too, Grande Mere Inn and Plank's Tavern on the Water. A little farther drive offers chef creations that are served overlooking the wetlands at Ghost Isle Brewery, in the vineyards at Tabor Hill Winery & Restaurant or by the hops fields at River St. Joe.
For additional romantic dining and beverage destinations, stop along Southwest Michigan's Makers Trail. Your conversation will flow as easily as the handcrafted beers, ciders, wines and spirits.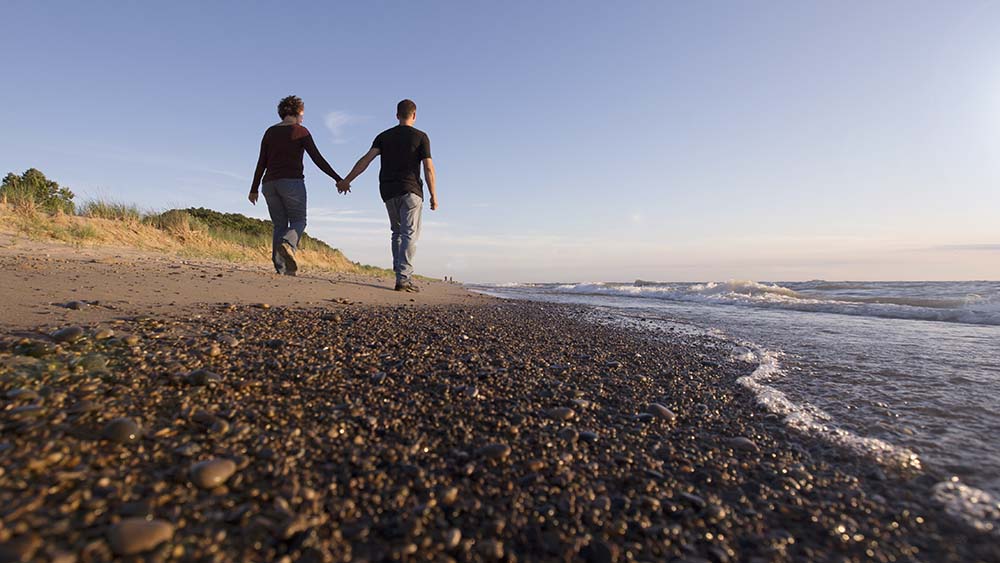 Hold hands along pristine beaches
St. Joseph has some of the most beautiful beaches in America with their soft, golden sand, sun-dappled Lake Michigan waters, historic lighthouses and lakeside tables for enjoying a romantic picnic. Walk hand-in-hand while leaving footprints in the sand, play in the water or sit wrapped in a blanket by the shoreline. Don't hesitate to visit Michigan's most romantic city's beaches in the winter — the lake's natural ice formations are magical.
Near St. Joseph's downtown are Silver Beach County Park, Lions Park, Tiscornia Park and Jean Klock Park. The most romantic moment at either of these beaches is the sunset. The blaze of colors splashed across the horizon will fill you both with awe and wonder.
Find the simple joy of just the two-of-you time on scenic trails.
You are never far from trails that will give you private together time immersed in nature. Some favorites are St. Joseph's John & Dede Howard Family Recreational Trail or the Harbor Shores Nature and Fitness Trail System in Benton Harbor. Both offer beautiful, four-season views of Lake Michigan and St. Joseph and Paw Paw Rivers.
One of the most romantic adventures on foot, or with snowshoes during winter, is Mt. Tabor Trails in nearby Buchanan. Enjoy a picturesque hike sipping craft wine, beer or spirits between Tabor Hill Winery and Round Barn Estate. Linger along the way, the views of the vineyards, woods and fields are priceless.
Unwind with a luxurious spa treatment
While you're here, make time for The Spa at Harbor Shores. This place is so tranquil, soothing and personalized that it will be a reason to return often.
Melt your hearts with your favorite music and shows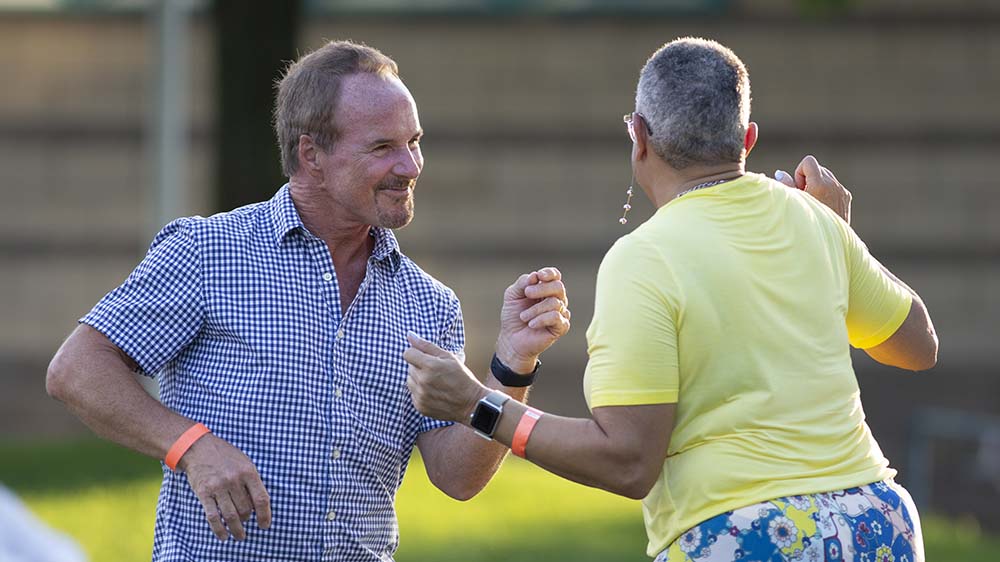 As you plan your romantic getaway, see what music and theater performances, festivals and special events are happening on the dates you will be here. Our indoor and outdoor venues host exceptional talent at admission prices that fit most budgets. Here's what is playing during your stay.
Fall in love with St. Joseph, Michigan
Like a box of chocolates, this is just a sampling of the ways to deepen your best friendship in and around the romantic city of St. Joseph. No matter what you do, the two of you will love it here.