The Morris Estate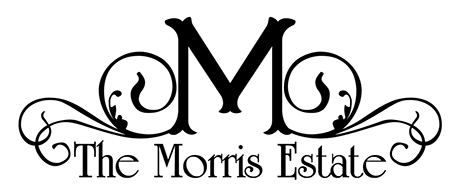 Tel: 269-684-4443
Vintage Charm. Modern Amenities. 
The Chapel at The Morris Estate (formerly Morris Farms) has been providing a breathtaking backdrop for weddings since 1938. E.M. Morris built The Chapel as the Centre Meeting House on his 1,000-acre farm in Niles, Michigan. It began as the setting for his daughter's wedding and has since hosted important events for both the Morris family and the community. Nestled next door is a local schoolhouse rescued from demolition. The Schoolhouse is adorned with antique school desks, chalkboards, and quaint decor.
In the fall of 2010, the chapel, schoolhouse, and surrounding land were purchased by the current owners who have worked to preserve the property's character. The Chapel was renovated in 2012 to add modern conveniences, such as air conditioning, audio equipment, dressing lounges, and prep space with floral refrigeration. Although the name has changed to The Chapel at The Morris Estate, the property's quaint atmosphere and rich heritage will continue to be maintained.
Classic Sophistication. Lively Atmosphere.  
Life is full of celebration! At The Morris Estate, we specialize in bringing families and friends together to create memories that last a lifetime. Weddings and special events are the perfect time to reconnect, remember and rejoice! We provide an amazing setting for your gathering and our experienced staff tends to every important detail. Just enjoy the moment and rely on us for all your needs from catering to floor plans to vendor recommendations! We are here to serve you and make your special day as seamless and smooth as possible.
Contact: email