Gather with good spirits at this Niles distillery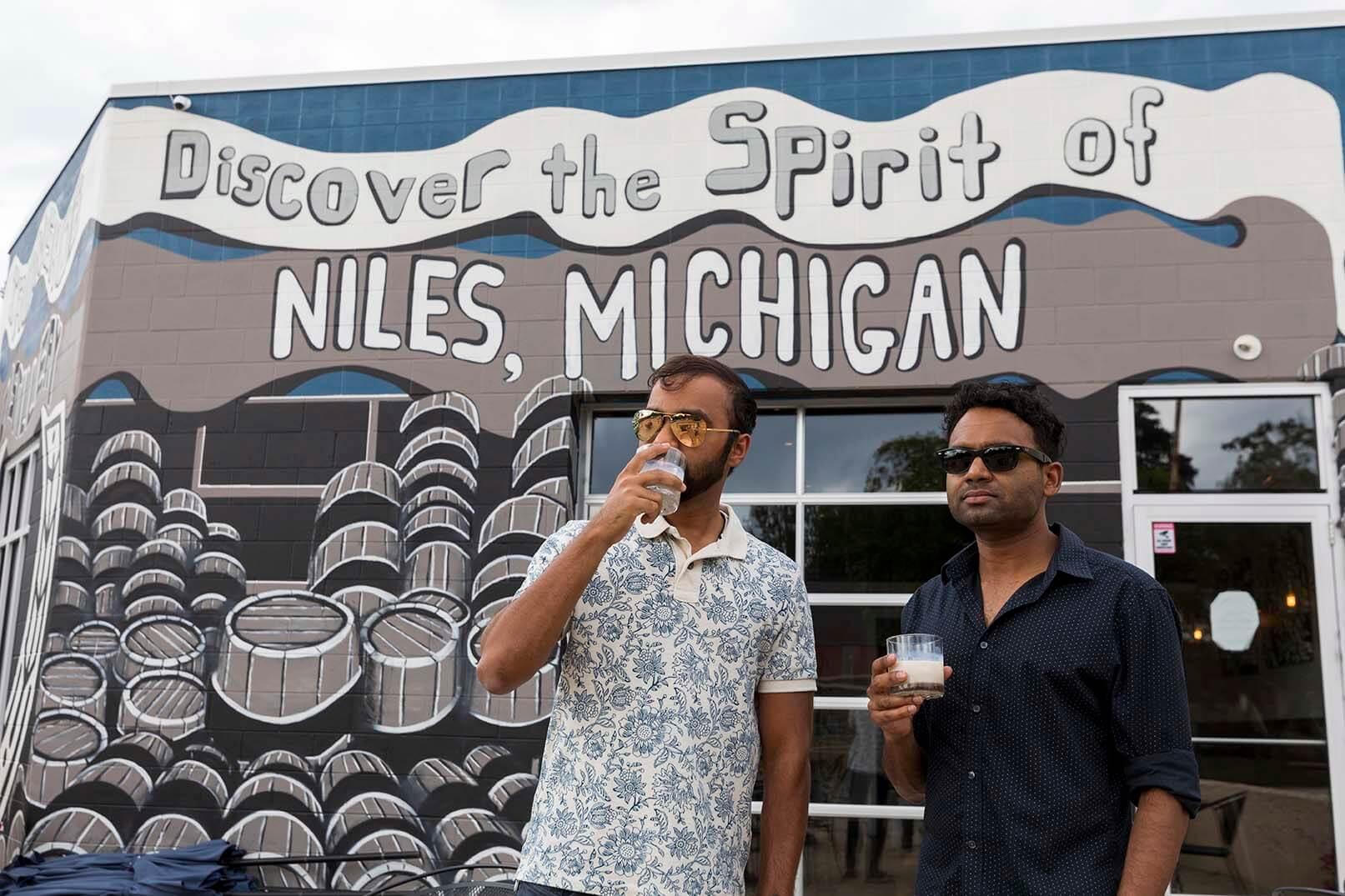 Did you know that there's a business in Niles that brings together people, good food, great cocktails and the legend of St. Dunstan? If not, you must visit Iron Shoe Distillery.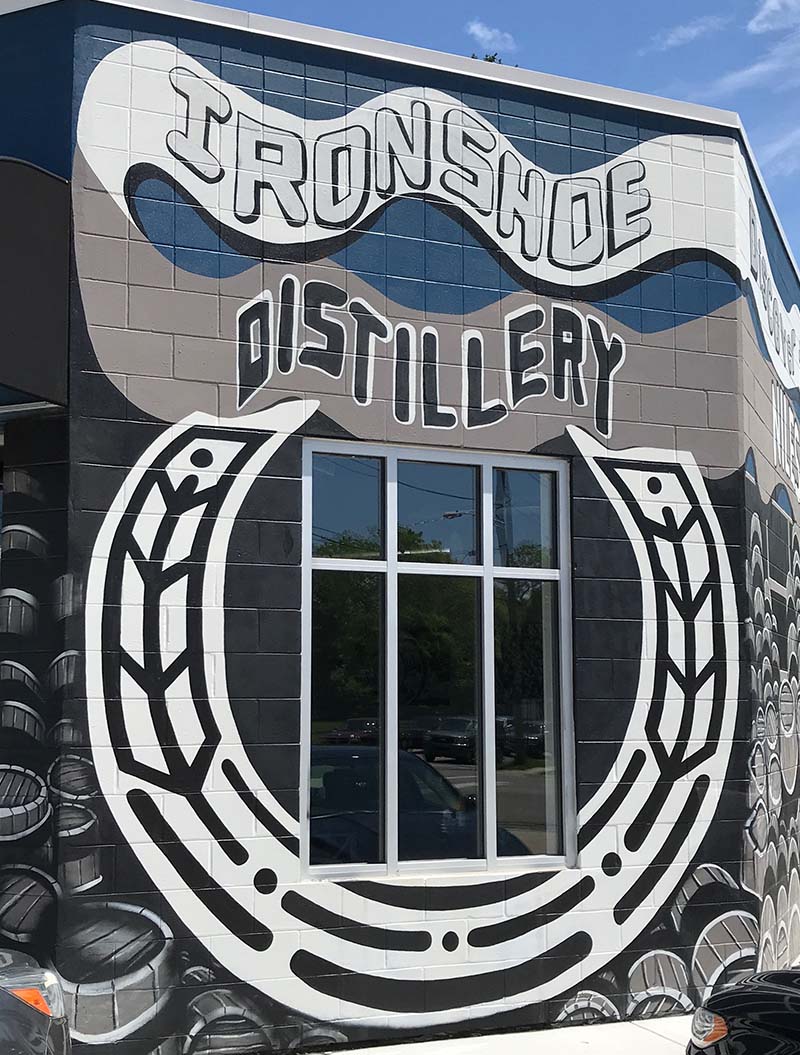 Located at 3 N. Third St., this family-owned and -operated business is coming up on its second anniversary on April 10. We're celebrating this milestone by sharing more about its story and what it's offering these days. Co-owners Laura and Howard Tuthill started a distillery in Colorado called Whistling Hare Distillery, which they sold before moving to Michigan to be closer to family and start Iron Shoe Distillery. Here is what Laura had to share about their Southwest Michigan business story. 
Where did your name come from? 
Our motto is "Letting only the good spirits in!" which is inspired by the legend of St. Dunstan. Our name came from the legend, too.
There are many versions to this legend, but all agree that St. Dunstan, the patron saint of blacksmiths, tricked the devil by nailing red-hot horseshoes to the devil's cloven hooves.  After the excruciating ordeal, the devil agreed to never enter a building that is protected by the sign of a horseshoe. A lucky charm was born and, to this day, many people still hang horseshoes over their doors to keep the bad spirits out.  We are also proud to have this same protection guide our small-batch spirit production!
What days/hours are you in operation at Iron Shoe Distillery?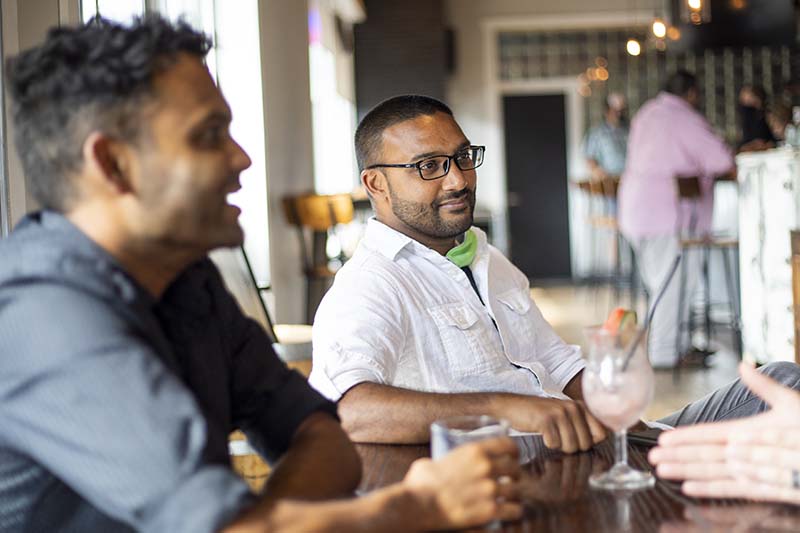 Wednesday: 4 - 8 p.m.
Thursday: 4 - 8 p.m.
Friday: 4 - 9 p.m.
Saturday: 11:30 a.m. - 9 p.m.
Sunday: 11:30 a.m. - 8 p.m.
What services does your organization offer to tourists/residents in SW Michigan? 
We are a craft distillery and make the following:
Single barrel whiskey
Bourbon
Vodka
White Rum
Aged Rum
Limoncello
Coffee Liqueur – new this year
Bourbon Crème Liqueur 
Orangecello
Why should tourists/residents include your organization in their itinerary of where to go/what to do in Southwestern Michigan? What makes your organization stand out?
We are a small-batch distillery that uses all local grain (corn, wheat, rye and barley) to make our spirits. All of our whiskeys are single-barrel, so there is only one of its kind. We hand zest all of the lemons to make our limoncello, so it is truly made by hand. Each week we offer On Tap Spirits and unique infusions with flavors such as: Pineapple Jalapeno Vodka, Plum Brown Sugar Bourbon, Mint Oreo Bourbon Crème and Orange Vanilla Rum – just to name a few. 
How has the business evolved over time?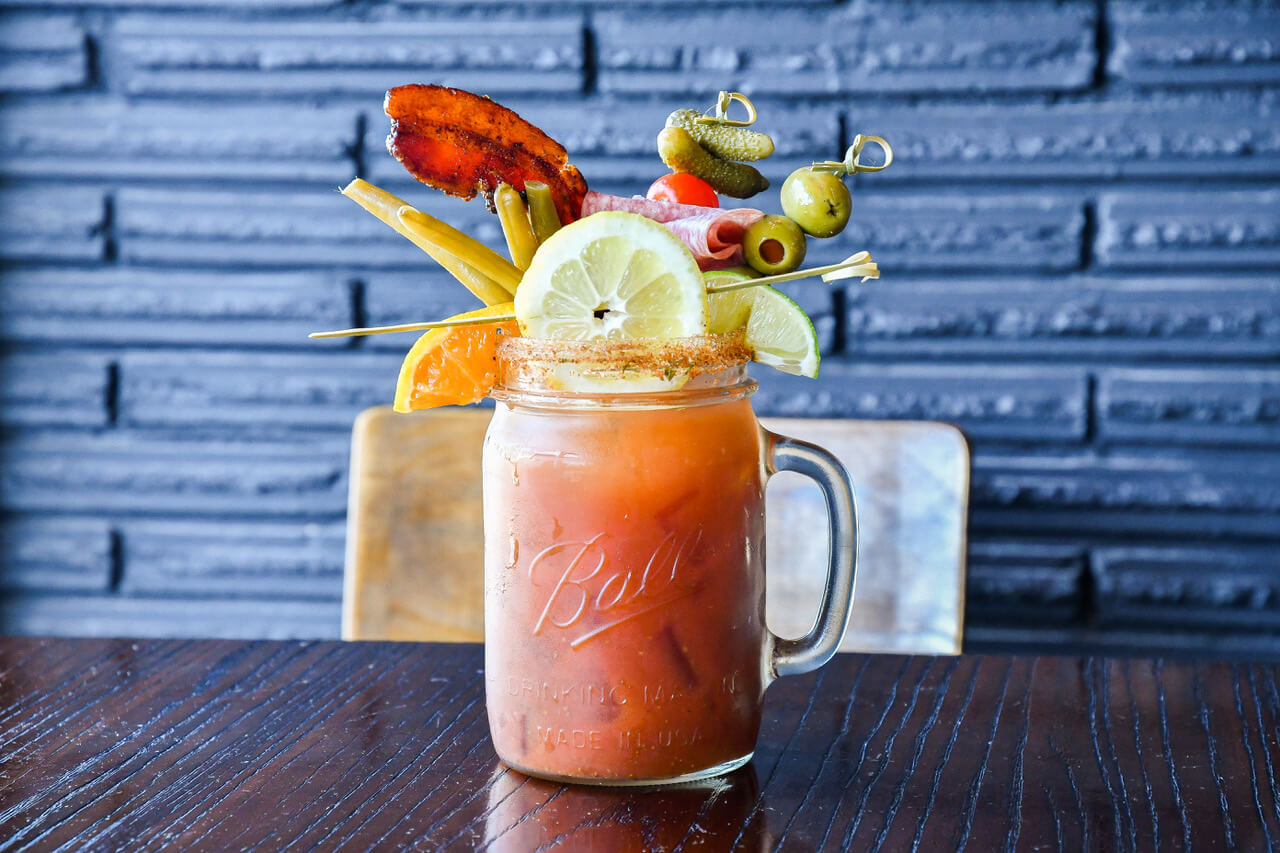 Last year we added our mobile cocktail wagon, the Two Horse Saloon. 
The Two Horse Saloon is a vintage, 1980 horse trailer that has been professionally restored and converted into a rad beverage wagon servicing the greater Michiana area. Her life of hauling horses was over, so we brought her back to life with a new purpose as a mobile cocktail bar, pouring a little bit of happiness in every glass. 
This saloon is adaptable to small, intimate settings or larger-scale events. We take everything into account to ensure we deliver a fun, memorable and unique experience for everyone we serve. We pull up, set-up, serve, clean up and pull away, allowing our clients to enjoy their evening with their guests. 
This beverage wagon is part of Iron Shoe Distillery; therefore, we provide our clients with discounted prices on our spirits, but the Two Horse Saloon is not limited to serving just alcohol. It can cater to any type of event with the ability to serve gourmet mock-tails, lemonade, sodas, and can even double as a dessert bar! 
What fun fact or feature might people not know about your business that you would like them to know?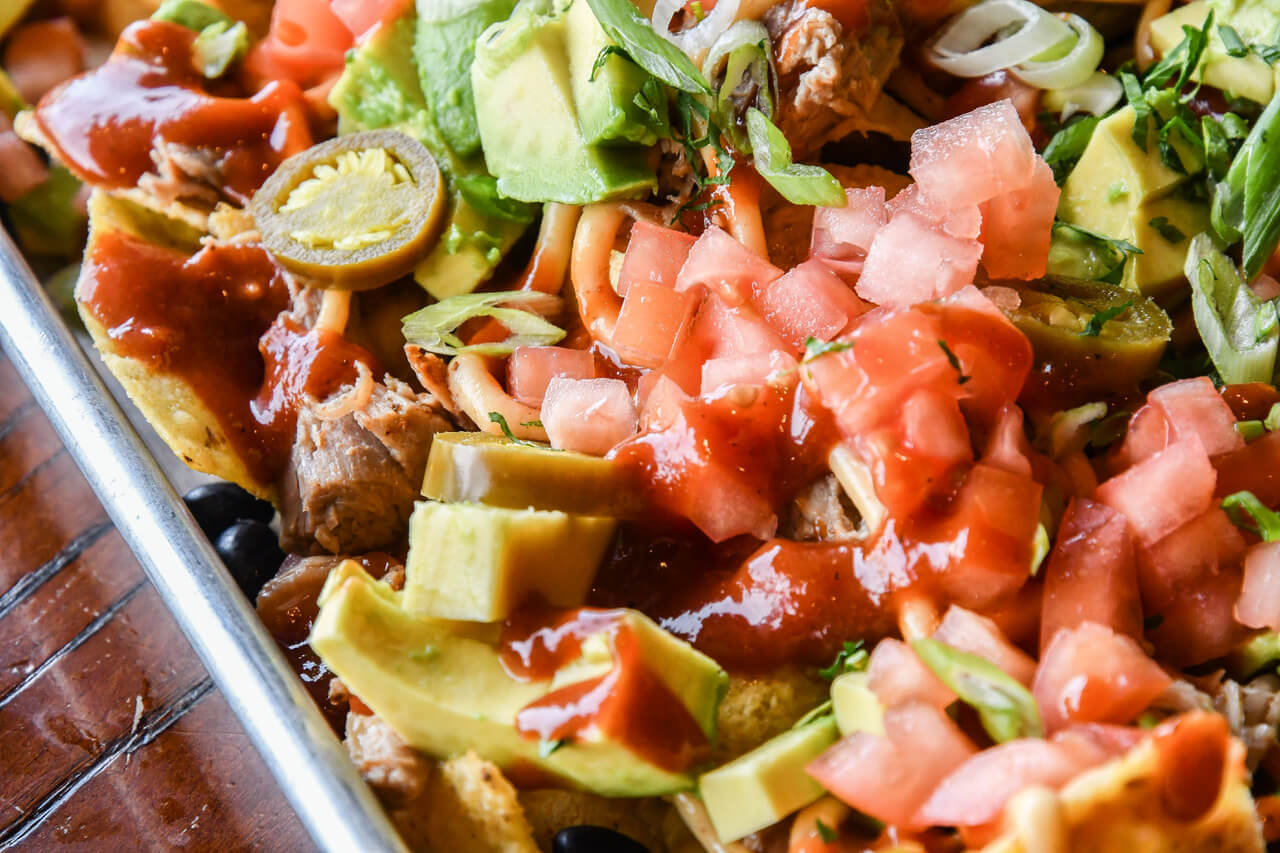 In addition to awesome grain-to-glass cocktails, we have delicious food! Our new burger of the month, the Sweet & Salty, is to die for. It's an all-natural Angus beef blend of chuck, brisket and short rib topped with burrata cheese, fig jam, smoked bacon and arugula served on a pretzel bun. Our cheese curds are also SO good. 
What makes you proudest and most excited about your organization and the coming year?
Right now we are excited to launch our new spring menu (in the middle of April) that is full of fun new cocktails! And we have some new spirits that we are going to release this spring, including a lavender liqueur. 
To find out about current happenings at Iron Shoe Distillery, visit its website, and follow Facebook and Instagram for the most up-to-date information.