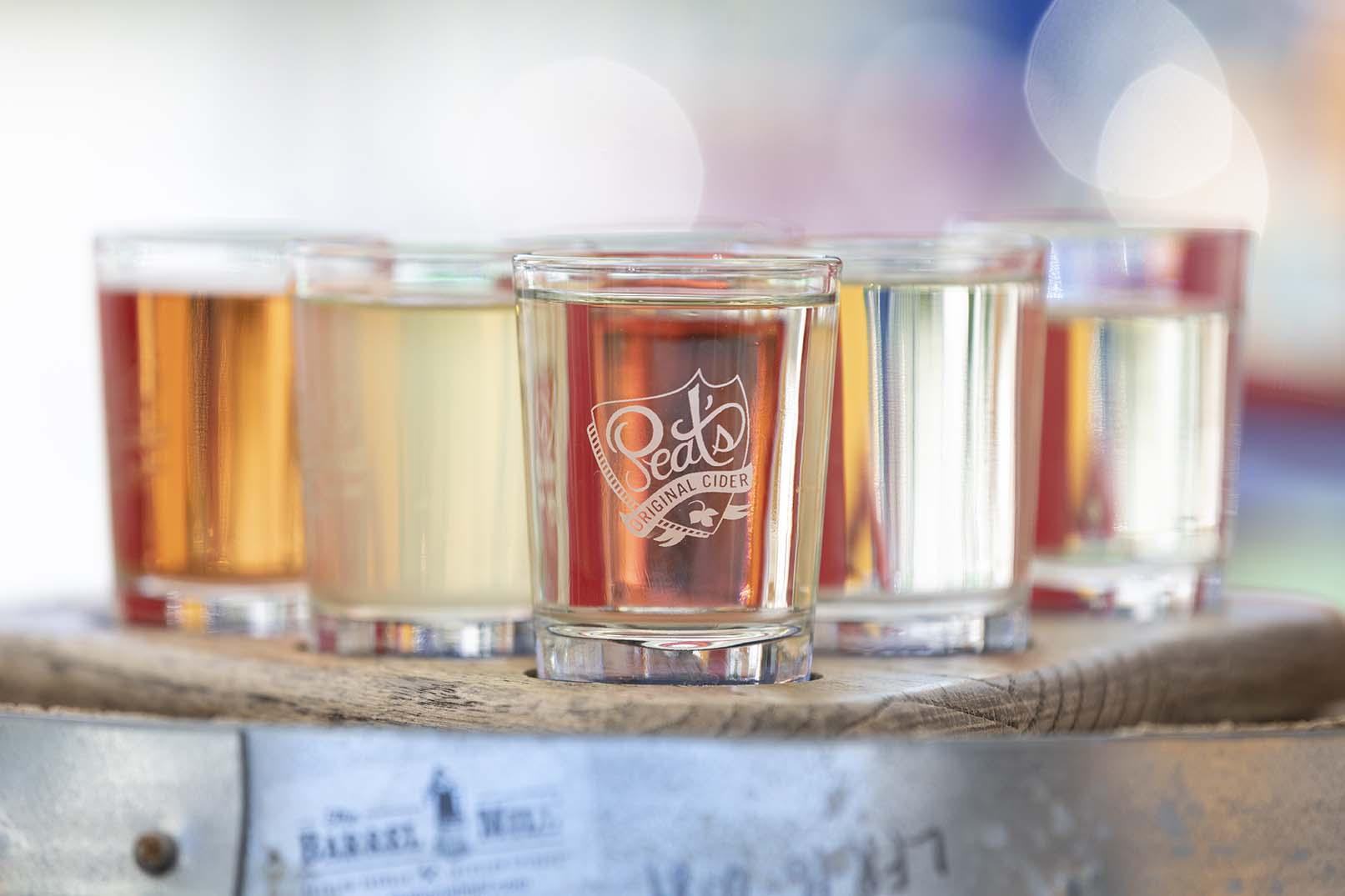 DISCOVER THE BEST-TASTING CIDERS IN THE MIDWEST
Cider making is an art we have been perfecting for over a century. Using locally grown apples, we blend the varieties to create fresh, thirst-quenching ciders for all ages and alcoholic hard ciders for those 21+ years old.
Our hard cider makers augment some of your choices with fruit flavors such as pineapple, cherry, blackberry, grapefruit, blueberry and raspberry or age their craft in empty rye or whiskey barrels. Almost all of our ciders are naturally gluten-free, so they are great-tasting alcoholic beverages for anyone who doesn't consume gluten.

VISIT CIDERIES WITH A MAKERS TRAIL PASSPORT
Increase your enjoyment of trying Southwest Michigan's delicious hard ciders by downloading the free Makers Trail app to add the Makers Trail Passport to your phone. When you visit each participating cidery, present your passport and request a digital stamp code. The more stamps you collect between September and May, the more prizes you can earn. It's a way to double your fun as you discover your favorite hard ciders to bring home and share with family and friends.
FIND OUR CIDERIES USING THIS MAP
All of our cideries are only minutes from each other and the scenery along the way is enthralling. Most are open all year round, too, and there's even a vintage bowling alley to include in your stops. You can plan your route by using this map on the Makers Trail app. Or pick up a printed map at any of the participating cideries.
The easiest way to see our cidery destinations, however, is to hire one of Southwest Michigan transportation services. These companies provide guides and will pick up and drop off your group at your favorite cideries, wineries and breweries in their buses, limousines or shuttle vehicles, then return you safely to your hotel. They are perfect for bridal showers and parties, girlfriend weekends, reunions and meetings.