Celebrate International Whiskey Day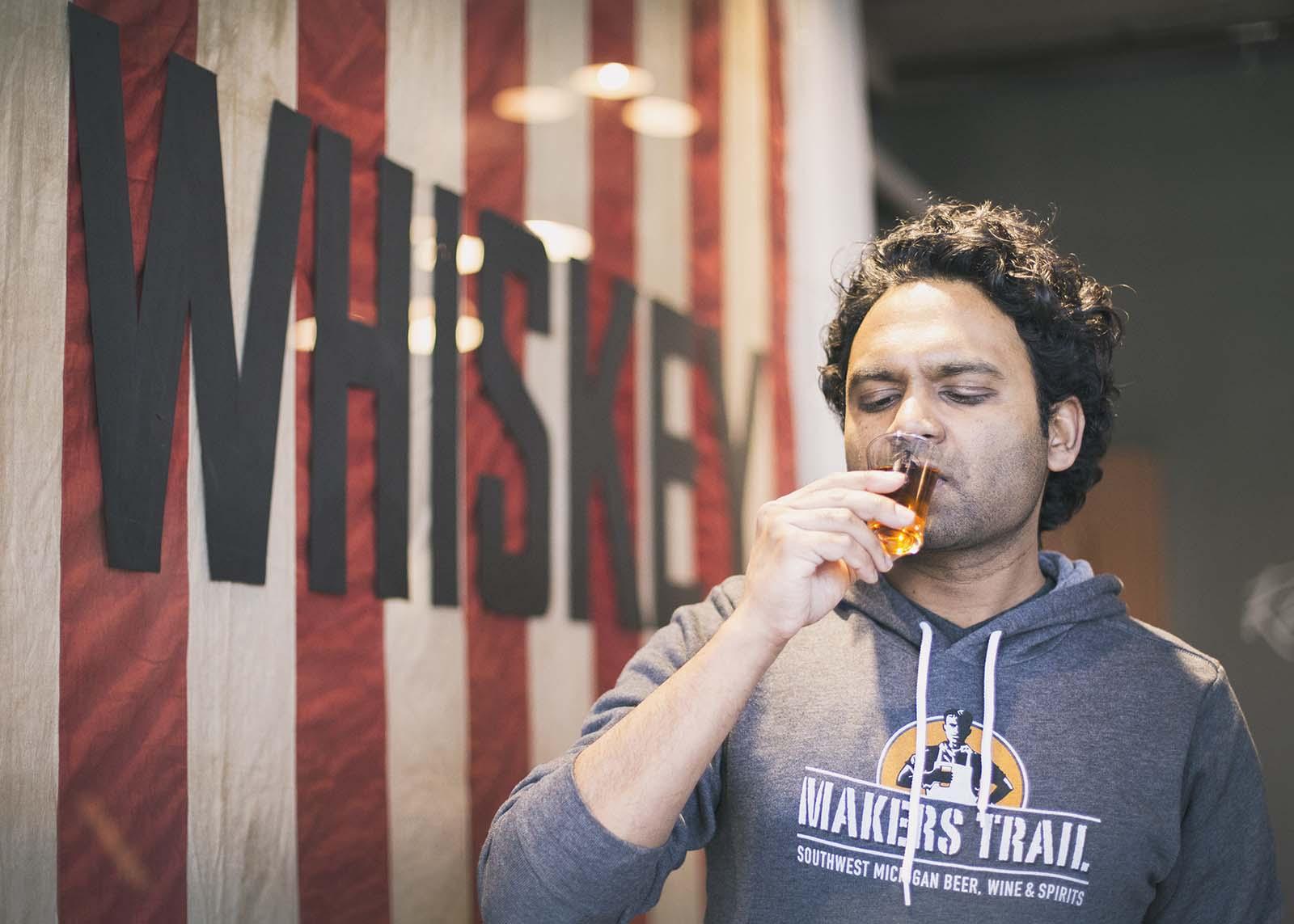 International Whiskey Day is just around the corner! We have good news and better news for you whiskey lovers.
The good news? You don't need to travel to world-renowned whiskey hotspots such as Ireland or Kentucky to appropriately celebrate this holiday on March 27. The better news? All that can be found right here in Southwest Michigan. Some of the best small-batch whiskeys on the planet are made in our region, from ingredients sourced right here in our backyard.
"Whiskey is liquid sunshine," George Bernard Shaw once famously said. We couldn't agree more, and so we'd like to shine a spotlight on three award-winning, must-have local whiskeys, crafted by three different Makers Trail distilleries.
Try 3 Award-Winning Southwest Michigan Whiskeys
KISSING COUSINS WHISKEY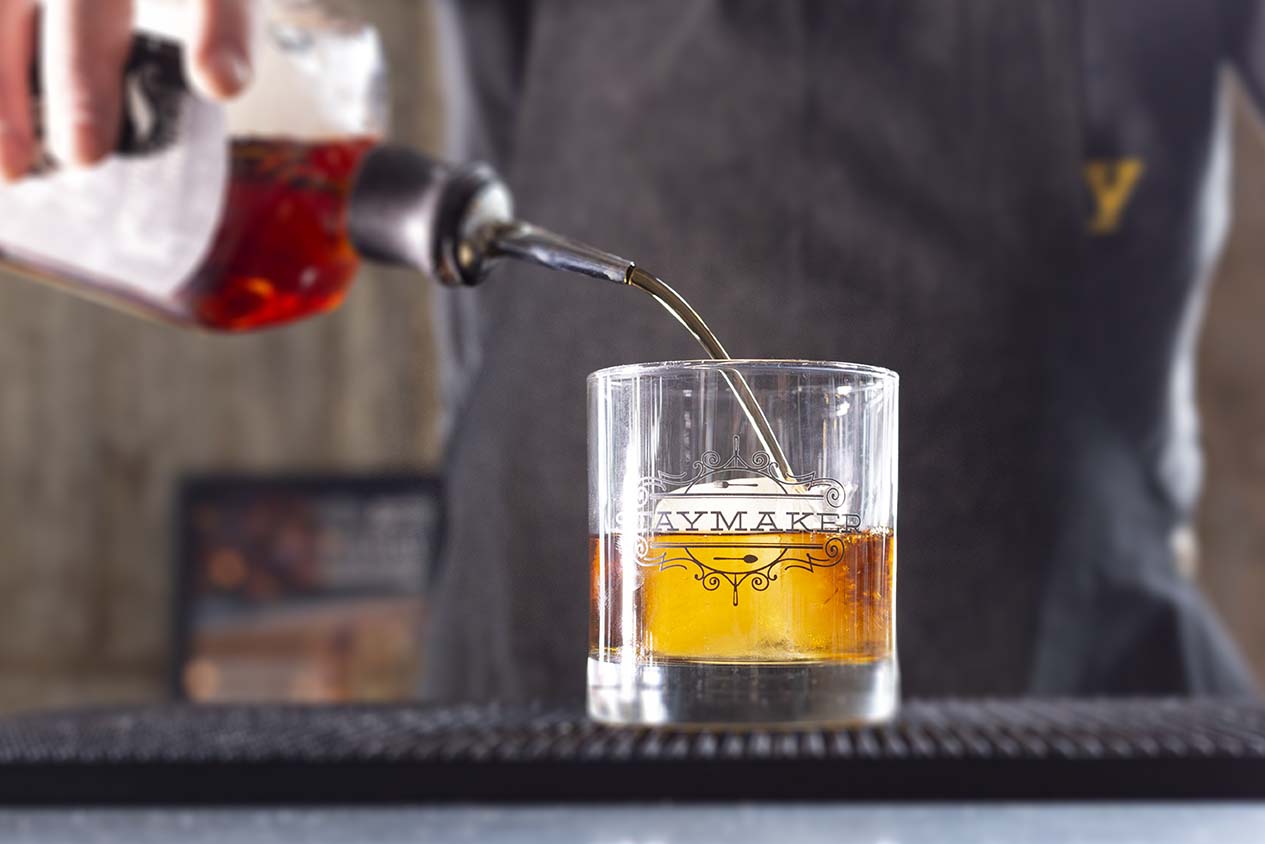 Once every blue moon, a whiskey is born which defies categorization. Kissing Cousins, from the grain-to-bottle whiskey gods at Journeyman Distillery, is one of them. This limited small-batch spirit, named "Best Whiskey In Michigan" by none other than Esquire, starts with the character of Journeyman's flagship Featherbone Bourbon Whiskey. Things get interesting, though, once it's aged in both red and white wine barrels from Baroda's Dablon Vineyards & Winery. After spending quality time in both a carmenere and a chardonnay barrel, Kissing Cousins truly takes on its own personality.
Notes of cream soda and vanilla on the nose, coffee and plum up front and a full body replete with succulent fig make Kissing Cousins so good it should be illegal. On the finish, "black licorice becomes very present, as well as an underlying juiciness that is just phenomenal," adds Tom Balich, Journeyman's production manager. Kissing Cousins, like all of Journeyman's whiskeys, is organic, kosher,and gluten-free, and clocks in at a spicy, yet sippable, 45% ABV.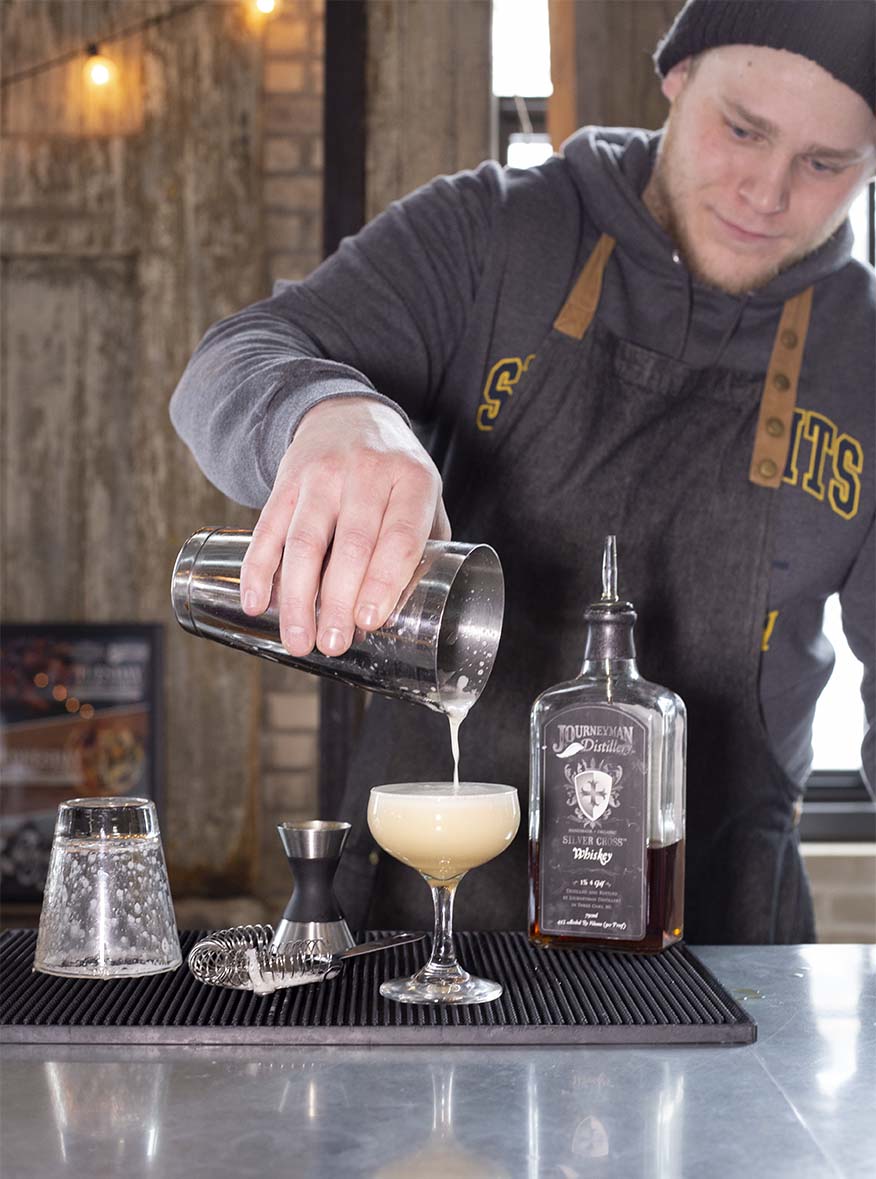 Journeyman Distillery is located in Three Oaks. Since opening their doors and tasting room in 2011, they've been busy to say the least. In less than 11 years, they've dramatically expanded production and distribution, and have opened a restaurant, multiple event spaces, a catering facility and even a putting green. In addition to Kissing Cousins, Journeyman offers a formidable lineup of whiskeys, perfect for kicking off your International Whiskey Day celebration. Standouts like Last Feather Rye and the aforementioned Featherbone, as well as experimental offerings such as Pit-Spitter Cherry Rye Whiskey, means you'll be heading to Three Oaks at the end of this month if you know what's good for you.
FOUR-GRAIN BOURBON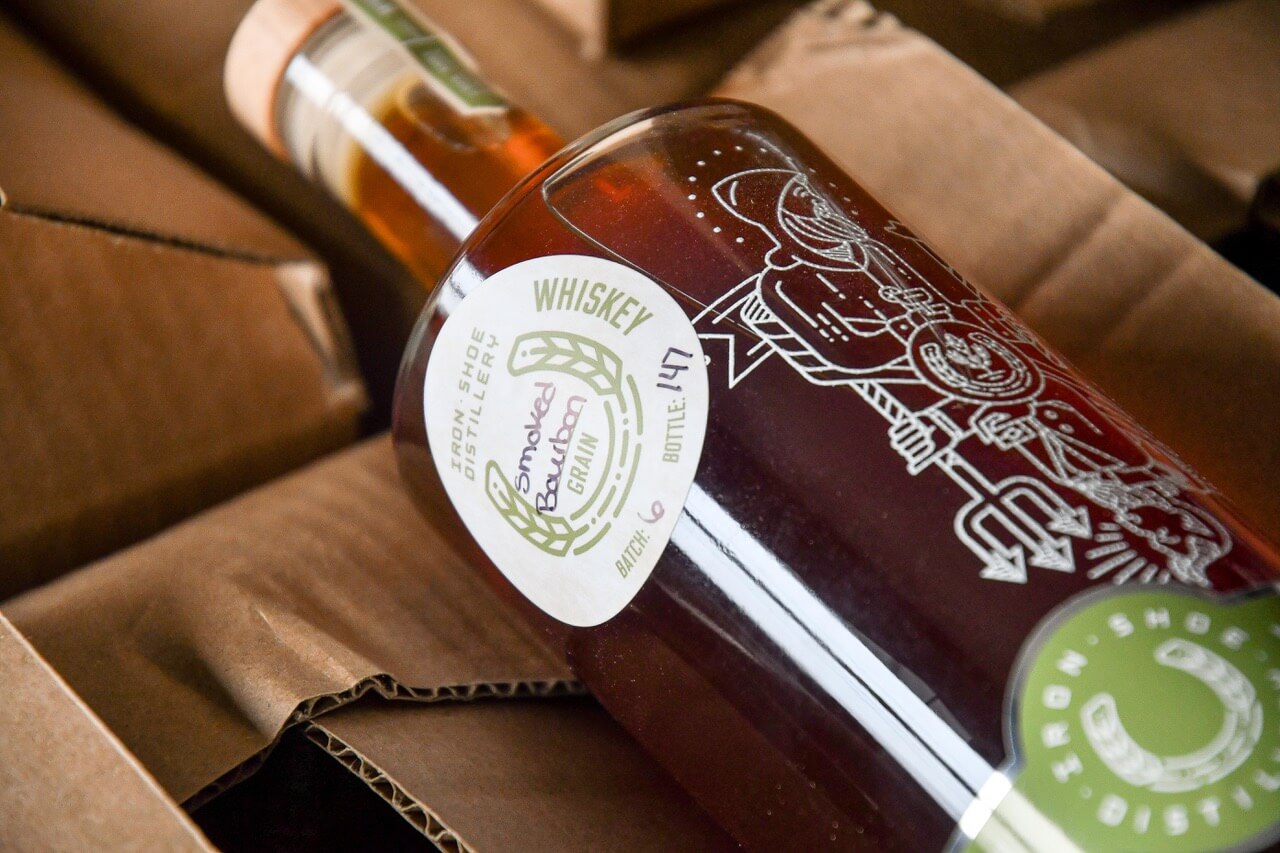 If tasty single-barrel whiskeys are your style, look no further than Iron Shoe Distillery. Every whiskey this family-owned distillery makes is single-barrel, which means that every Michigan white oak barrel that Iron Shoe produces is filled with a different whiskey. Furthermore, each whiskey is mashed, fermented and distilled in-house, using grains sourced from within a 10-mile radius of their facility in Niles. It doesn't get much more small-batch than this, folks.
Currently, Iron Shoe's whiskey lineup boasts an incredibly smooth Four-Grain Bourbon, distilled from corn, rye, wheat and barley. Oozing with caramel and vanilla, smooth and just a tiny bit spicy, this golden-hued elixir is sure to check all the right boxes on your palate.
"Word on the street is there are a few smoked bourbon bottles available at our wholesale accounts as well," says Laura Tuthill, Iron Shoe's co-owner. "This is a bourbon made with applewood smoked barley. You get the sweetness of the corn paired with the subtle smokiness from the barley!"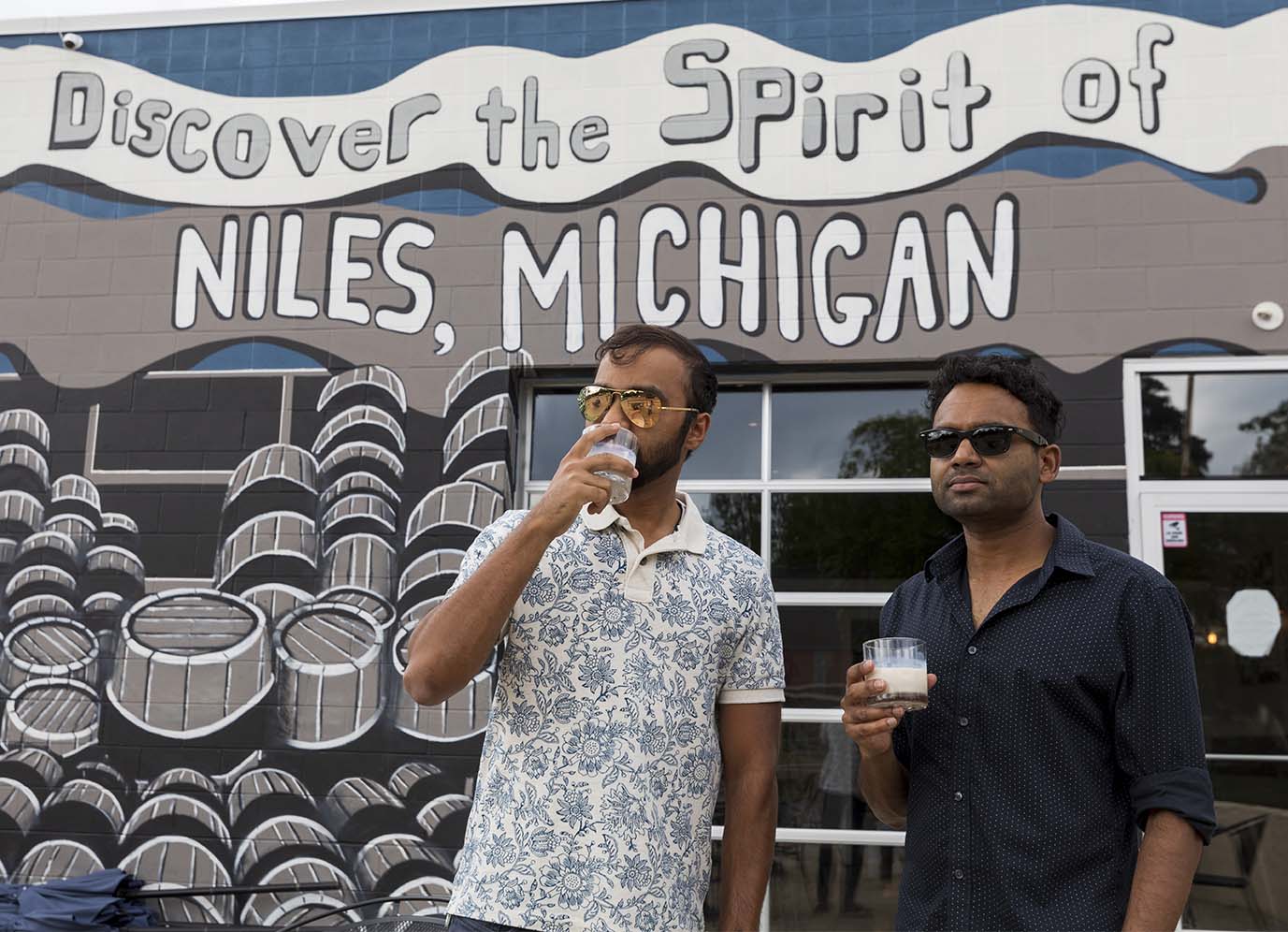 Due to limited production and high demand, stopping in frequently to try Iron Shoe's latest offerings is a great idea, lest you miss out on what could have been your new favorite whiskey. You would also be remiss not to include this award-winning distillery in your March 27 plans.
"Iron Shoe Distillery is a can't-miss stop on International Whiskey Day because you get the opportunity to try a variety of small batch whiskeys and spirits," says Tuthill. "Not only that, we have fantastic food that pairs well with all of our spirits! If we had to recommend one burger to pair with our Four-Grain Bourbon, it would be the Sweet + Salty: our signature blend of Angus beef chuck, brisket and short rib topped with burrata cheese, fig jam, smoked bacon, arugula and garlic aioli on a pretzel bun." If that combination doesn't sound like a party, we don't know what does.
This last year, Iron Shoe took home the Best Distillery award in the Best of the Best Reader's Choice Contest. Head to Niles on International Whiskey Day, quaff a glass of Four-Grain Bourbon and find out why.
BARODA STRAIGHT BOURBON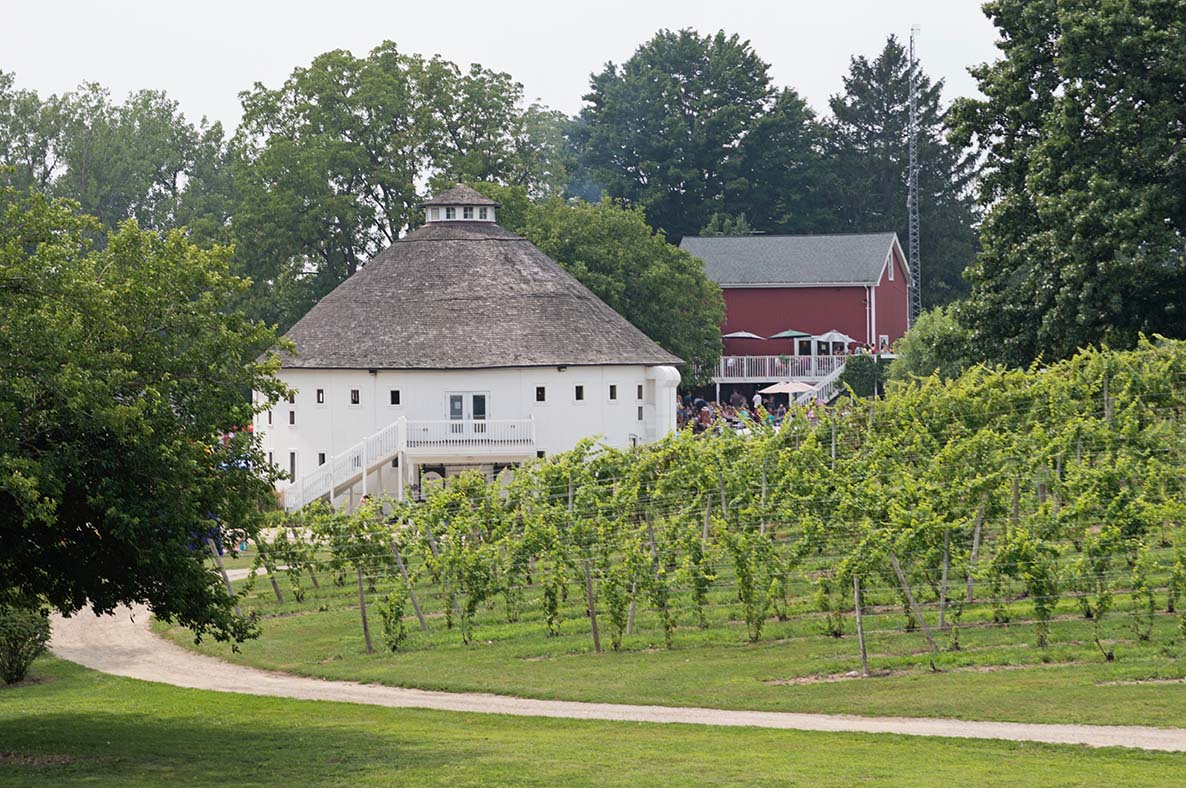 Why not round out your International Whiskey Day extravaganza in a barn? A round barn full of delicious whiskey, that is.
Round Barn's original location in Baroda is home to its namesake, turn-of-the-century Amish round barn. It's also home to some world-class whiskeys. Round Barn has been distilling since 2001, and when it comes to crafting whiskey, there are no shortcuts to experience. These spirit specialists create incredible products, and Baroda Straight Bourbon is no exception.
Aged for over three years in new charred American oak barrels, this rye-styled straight bourbon deftly blends sweetness and spice. It's distilled from local, non-GMO corn, and is perfect for sipping neat, yet bold enough to shine through an Old Fashioned or Manhattan. Don't believe us? Ask the judges at the 16th Annual Craft Spirits Conference & Expo in Denver, who awarded a Bronze Medal to Baroda Straight Bourbon out of an enormous field of entries.
In addition to award-winning whiskey, Round Barn offers something for everyone. Perhaps you've found yourself in the situation of having to celebrate International Whiskey Day with loved ones who don't care for whiskey. Don't despair. At Round Barn, their thirst can be quenched with a wide selection of award-winning wines and tasty craft beers while you celebrate properly and enjoy a glass of Baroda Straight Bourbon.
Spend your International Whiskey Day on the Makers Trail
Whiskey truly is a spirit that brings people together. What better way to celebrate it than by heading to a local distillery and raising a glass of homegrown whiskey with your neighbors, family and friends?
Don't forget to bring your Makers Trail Passport when heading to each distillery this International Whiskey Day. If you don't have a passport, ask for one at any Makers Trail location! As always, we encourage you to drink responsibly, bring a designated driver, and, most importantly, have fun!