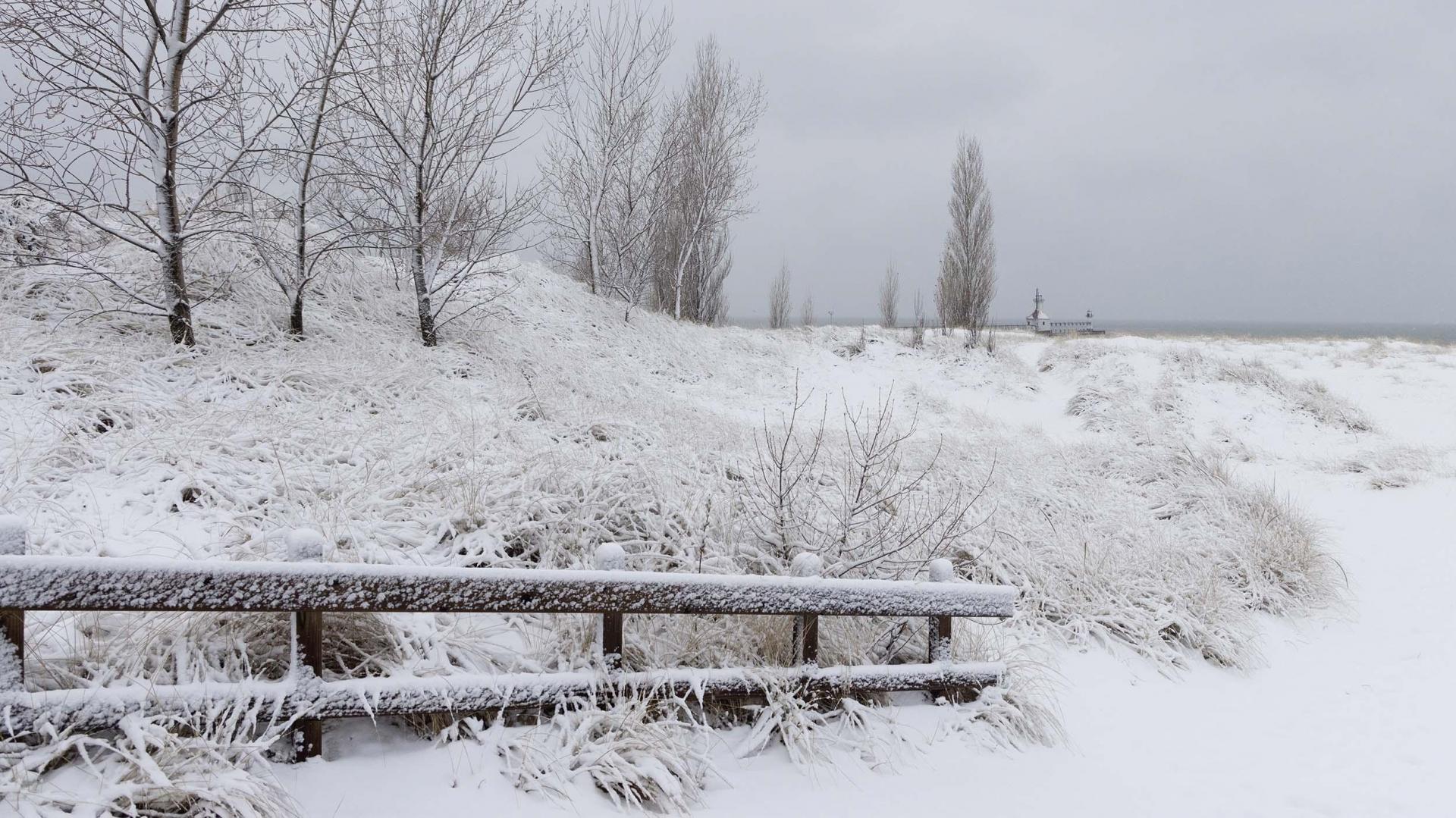 Nature loves winter in Southwest Michigan and you will, too. Whether you are coming for a romantic getaway, to play with your children or grandchildren, meet up with your best friends or just enjoy a peaceful solo retreat, this is a top Michigan winter destination from December through February. We are a car ride from Chicago, Detroit, Indianapolis and Grand Rapids, Michigan. The Amtrak also makes daily stops at a depot that's within minutes of most of our winter activities and hotels.
The same Lake Michigan that makes warm weather months so popular here also creates a winter wonderland when the temperature dips below freezing. Thanks to our lake effect snow, Berrien and Van Buren Counties average 80 inches of snowfall annually, and Cass County sees an average snowfall of 60 inches. Our snowiest time is late January through February, but there's typically piles of flakes to play in from mid-December to mid-March. Worried about driving our roads in the winter? We budget for snow removal, and our crews work hard to keep highways and county roads clear while you are visiting.
Another reason we are a top Michigan winter destination is that the Big Lake also moderates our temperatures so they range from the low to mid-30 degrees Fahrenheit. It's rare that you won't be comfortable playing outside from rosy sunrise to star-studded nightfall.
Average snowfall: 60 to 80 inches
Average winter temperatures: 30 to 36 degrees F
Mileage: Chicago - 72 miles; Detroit - 192 miles; Grand Rapids - 82 miles and Indianapolis - 183 miles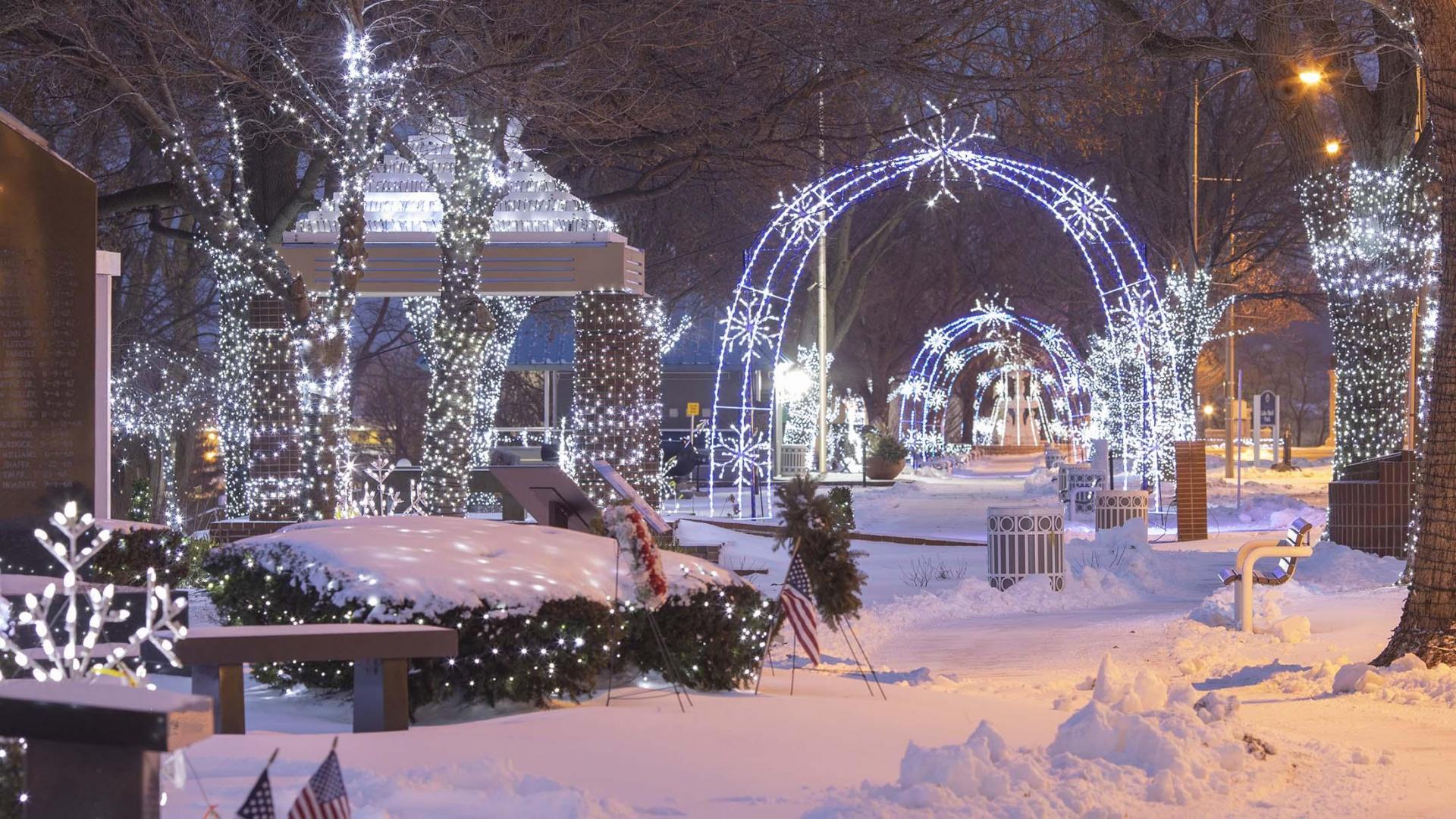 Winter activities in Southwest Michigan
Special holiday events and winter festivals
As our events calendar shows, celebrating winter in Southwest Michigan is as natural as snowflakes sticking to your gloves and eyelashes. It is always more fun if you can join us. Here are some favorite annual winter events:
Mid-November: Luminaries light the way to downtown St. Joseph shops
First Weekend of December:
- Light Up the Bluff: Community caroling, the lighting of St. Joseph's tree and festive light displays (this display continues through mid-February)
- Window Wonderland: Stores compete for best window display
- Fanny Mae Memorial Reindog Parade & Santa's Arrival: This annual favorite features pets dressed for the holidays leading Santa into downtown St. Joseph.
Throughout December: Santa welcomes visitors in St. Joseph's Santa's House on specific days leading up to Christmas.
Mid-December: Steamed Nutcracker is a steampunk rendition of the classic ballet that will entertain the whole family.
Late January: Winter Beer Fest — held outside in downtown St. Joseph — is a cure for cabin fever.
Early February: Professional carvers compete in St. Joseph's Ice Fest. There's a 5K race (with chocolate) and outdoor activities for the entire family.
Late February: The indoor Winter Delights Festival in Benton Harbor showcases local brews, wines, food, art and a wide spectrum of musical entertainment.
Fun-for-everyone outdoor activities
Hop off the couch, and feel the exhilaration of spending time outside in Southwest Michigan's refreshing air and beautiful settings. Here's a sampling of the good times that await you:
Cross-country skiing, snowshoeing and winter hiking: Blaze your way on park and nature preserve trails in Berrien, Cass and Van Buren Counties. Or glide along groomed tracks at Love Creek County Park, Madeline Bertrand County Park, Fred Russ Forest County Park and Dr. T.K. Lawless County Park. Several parks rent skis and equipment. Follow our events page for lighted ski nights. Learn more in our downloadable Hiking & Cross-Country Ski Trail Guide.
Fat tire snow biking: Bring your fat tire bikes to Love Creek County Park or Dr. T.K. Lawless County Park. Love Creek rents bikes and helmets for kids and adults.
Downhill skiing and snowboarding: Swiss Valley Ski & Snowboard Area in Jones is the closest ski area to Chicago and Indiana. The instructors are renowned in the Midwest for teaching the right techniques to beginning skiers from children to adults. Their hills are good for fine-tuning intermediate skills, too.
Tubing, sledding and snowboarding: You won't have the benefit of a tow rope, but these two places offer some of the most amazing vistas and downhill rides. Warren Dunes State Park features a more-than-250-foot-tall dune to slide or board down, plus almost 2,000 acres of additional parkland with numerous dunes to try as well. In Vandalia enjoy tubing at Dr. T.K. Lawless County Park where they offer both tubes and a lighted hill.
Ice Skating: The John and Dede Howard Ice Skating Arena on Willa Drive in St. Joseph is a partially enclosed, refrigerated NHL-sized (200' x 85') outdoor facility that offers open skate times as early as late November. South Haven also has a roofed outdoor rink. It typically opens Thanksgiving weekend. Both sites offer skate rentals.
Surfing and paddling: Before the temps dip low enough to turn Lake Michigan's waters to ice, the north and west winds of November and December create some of the biggest waves. That's when hardy surfers put on their wetsuits or drysuits and ride the waves. If you are not into doing this gutsy sport, come down to the beach and watch the surfers on high-wave days.

Time on the water is peaceful in the winter. It is very ethereal paddling in a kayak or stand-up paddleboard when the chilled waters of Lake Michigan become mirror-smooth. Wear a wetsuit or drysuit, layers for warmth and a flotation device. Use extreme caution; rescues on Lake Michigan, inland lakes and rivers can be very difficult this time of year.
Ice and sand sculptures: When the conditions are right, you will see some of Nature's most spectacular artwork in Southwest Michigan! On a very cold, windy day, Lake Michigan's large waves will crash against St. Joseph's North Pier Lighthouse and catwalk and transform them into a magical ice sculpture. The spray of the waves also can create a surreal, icy world along the shore. Windy days are also a great time to walk along the beach and discover beautiful patterns and mini-sculptures in the sand. Learn more here.
Fishing: You have several options this time of year. When firm ice covers our inland lakes, you can auger a hole and reel in tasty sunfish, bluegill and crappies. Charter a boat or take your own on our rivers to experience the unforgettable thrill of hooking a feisty steelhead or walleye.
Star watching: Did you know that when you are in Southwest Michigan, you are a short drive away from one of only three designated International Dark Sky Parks in Michigan? Open year-round, Dr. T.K. Lawless County Park in Vandalia gives you an amazing window into the universe. Winter's crisp, clear nights offer some of the best views.
Toasty-warm indoor activities
You can find plenty of fun things to do inside on winter days, too. Here are places to start:
Creative Connections: Enrich your stay with a visit to our art galleries, museums or theater and music performances. This is your opportunity to see or meet some of the finest artists, actors and historic, culturally-rich places in the Midwest. And, if you play our Creative Connections Game, you can earn artsy prizes, too.
Makers Trail: A hallmark of Southwest Michigan are our craft wineries, breweries, cideries and distilleries. You can easily fill your winter weekends while trying our makers' liquid artistry. Each stop along the Makers Trail offers its own unique tasting experience. Sit by the fireside, pair a delicious snack or meal with the right handcrafted beverage, listen to live music, snowshoe while sipping wine along a vineyard trail, gather friends around an outdoor fire pit or in a warm igloo, compete to be the River Rocks champion (think shuffleboard meets curling on an ice rink) and so much more. While you are here, pick up a Flight Crew Passport to collect stamps along the Trail. The more places you visit, the more prizes you can earn.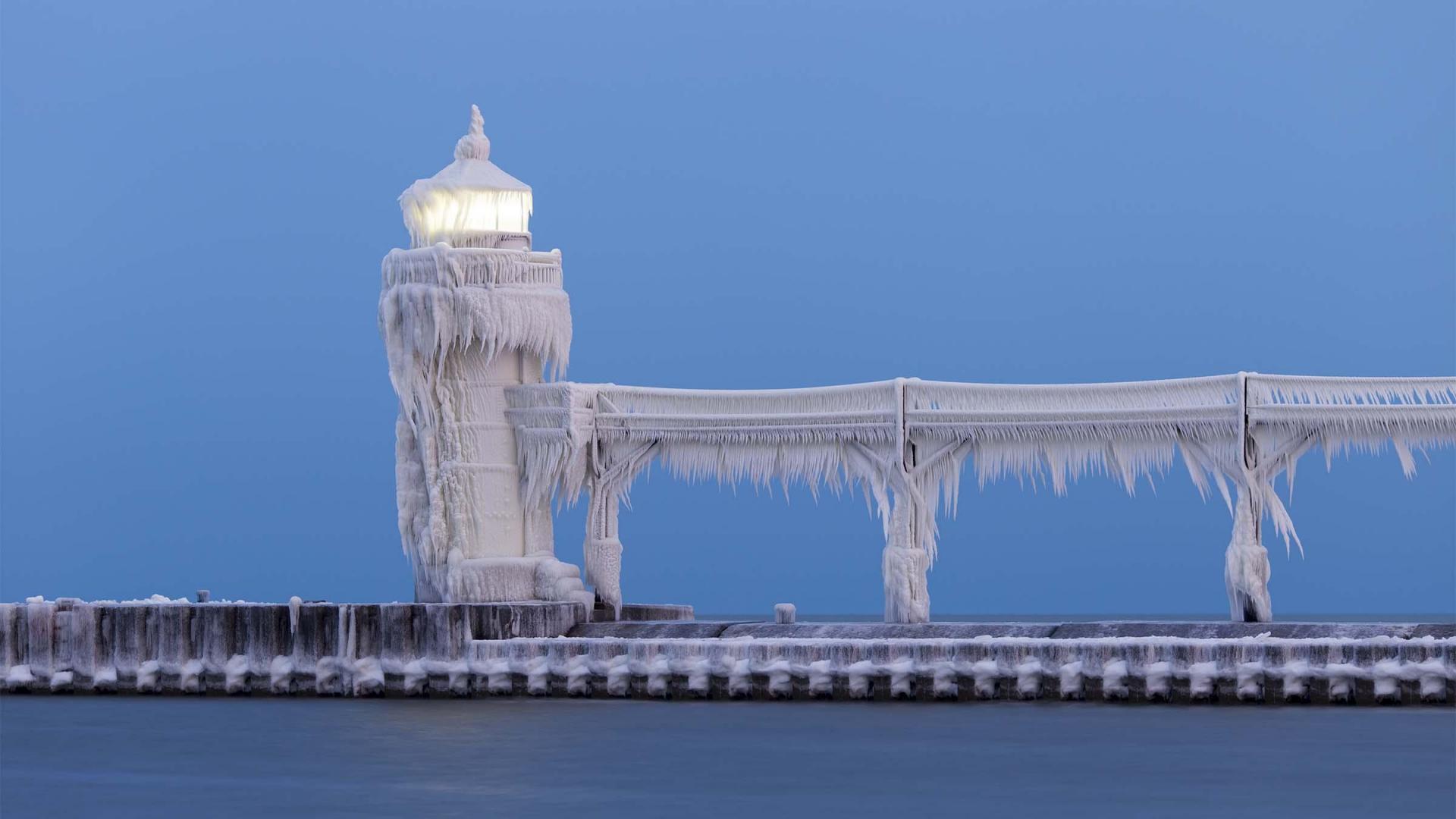 How to plan your winter vacation in Southwest Michigan
Planning your stay in Southwest Michigan is quite simple. Bring boots, a hat, gloves and a warm coat. Dress in layers. Most places take credit or debit cards, but bring cash for the few that don't. Before you venture out, check our itineraries for ideas of how to plan your route. And, contact us to get answers to your questions. We want this to be one of your favorite vacations ever!
Book your Southwest Michigan winter getaway now
Our Benton Harbor, St. Joseph and Stevensville hoteliers and their staff look forward to warmly welcoming you through their doors. You will find the amenities you want including views of Lake Michigan, pools for the kids to play Marco Polo in, fitness and spa facilities, romantic packages and tail-wagging accommodations for your pet.
You also have our assurances that our lodgings follow cleaning protocols to keep rooms and public areas safe. Many offer contactless check-outs and provide guest temperature checks if you request them. You will feel comfortable every minute you are here.
So, come make happy memories in Southwest Michigan. The simple joys of winter are some of our best.