Walk through Christmas lights in Southwest Michigan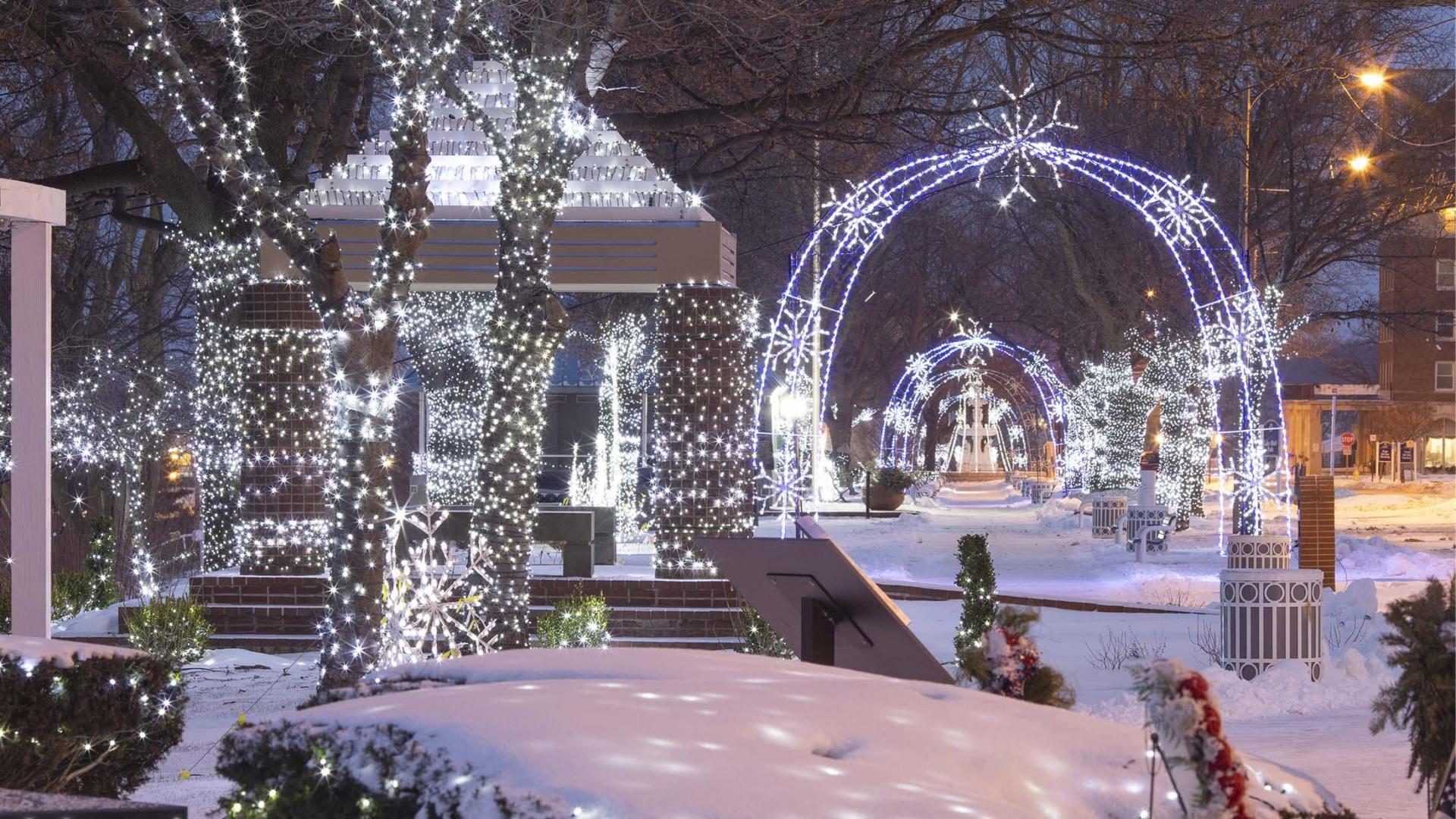 The holiday season is enchanting in Southwest Michigan. The air is crisp and invigorating, the light sparkles on the snow and ice, and the decorations are dazzling. If you bundle up and take a walk around you will be greeted with some wonderful views and postcard-perfect photo opportunities. Here are just a few of the walk through Christmas lights and other winter sights you'll want to add to your vacation bucket list.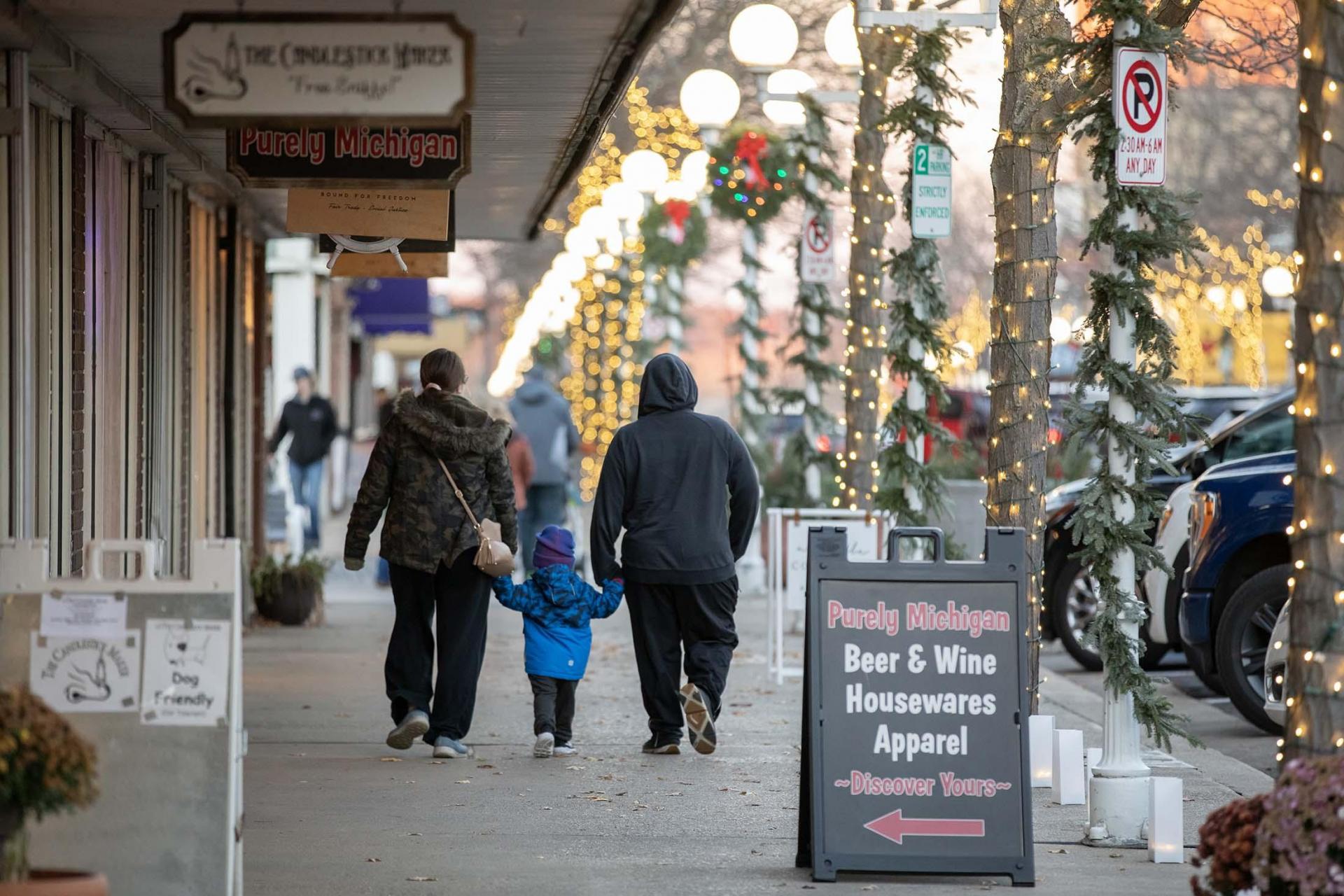 State Street, St. Joseph
The charm of this downtown street in the falling snow is irresistible. In the evening when the street lamps are on, the snow drifts in the breeze and a soft glow emanates from the decorated shop windows, it looks like a tranquil scene from a holiday card. Festive snowman and penguin figures crafted by regional artists adorn the street corners. There's an adorable little house in front of the St. Joseph Today visitor building at State and Pleasant Streets where you can mail your letters to Santa until Dec. 23 or visit with our favorite North Pole visitor, Thursdays through Sundays, until Dec. 23. Walk south beyond the shops to see blocks of well-preserved, historic homes. You'll find that State Street is like a nostalgic step back in time or a visit to the set of a holiday movie. 
Light up the Bluff
A brief walk west from State Street brings you to the spectacular display of more than one million lights in Lake Bluff Park. Enjoy a stroll under arches, past lighted trees, holiday-themed characters and around the illuminated Maids of the Mist fountain. Gaze over the bluff at the Silver Beach Carousel and the lights in Whirlpool Centennial Park. If you hear a train coming, walk north along the bluff toward the St. Joseph River to watch it cross the historic truss swing bridge. And while a walk along the bluff is the best way to enjoy the lights, driving slowly along Lake Boulevard is also a delight.  
Carter's Christmas Wonderland
This big, beautiful light display in Benton Harbor is largely charged by solar panels, and it comes with free hot cocoa from a machine and candy canes. Both have a variety of flavors! We hear the s'mores cocoa is to die for.
On weekends, characters like Santa and The Grinch sometimes make a visit. You can take pictures with them and get their autographs. The Carter family, who put on the show, typically add updates to their Facebook group. There is a donation box if you would like to pay it forward. The display runs nightly from 6-10 p.m., starting earlier on some weekends. The hot chocolate is only available on weekends, too. You can walk along the path in front of the house to watch, but please park across the street or at the barn.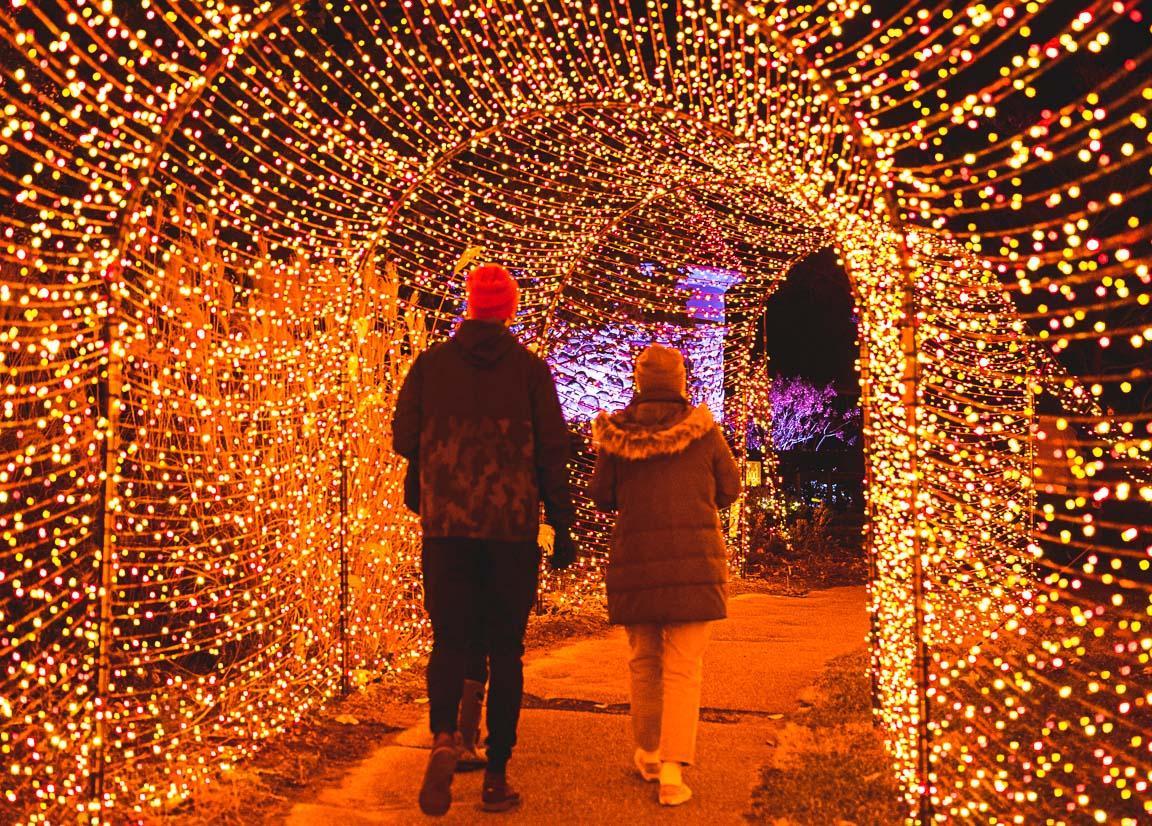 LIGHTS at Fernwood
Each year, Fernwood Botanical Garden & Nature Preserve brings back this popular ticketed event in which they deck out their entire location with Christmas lights. The decorations illuminate evenings at Fernwood with a professionally designed show featuring two extraordinary light tunnels, three warm fire pits, a fun winter craft station, nature-inspired light sculptures, festive music and sounds and more!
Lights on East Main Street
These Niles lights have added new arches, another big decorated tree and an LED sign that displays old Christmas movie scenes this year. All of it is synchronized to five different songs.
Eden Springs lights
Come out and enjoy a ride on miniature trains, as well as the wonderful display of lights this holiday season at the historic Eden Springs Park. Train rides are Saturday and Sunday from 5-9 p.m. on Dec. 9-10, 16-17, and Friday and Saturday, Dec. 22-23. Tickets are $5 per person (children aged 3 and under are free). CASH ONLY!
Other wintery sights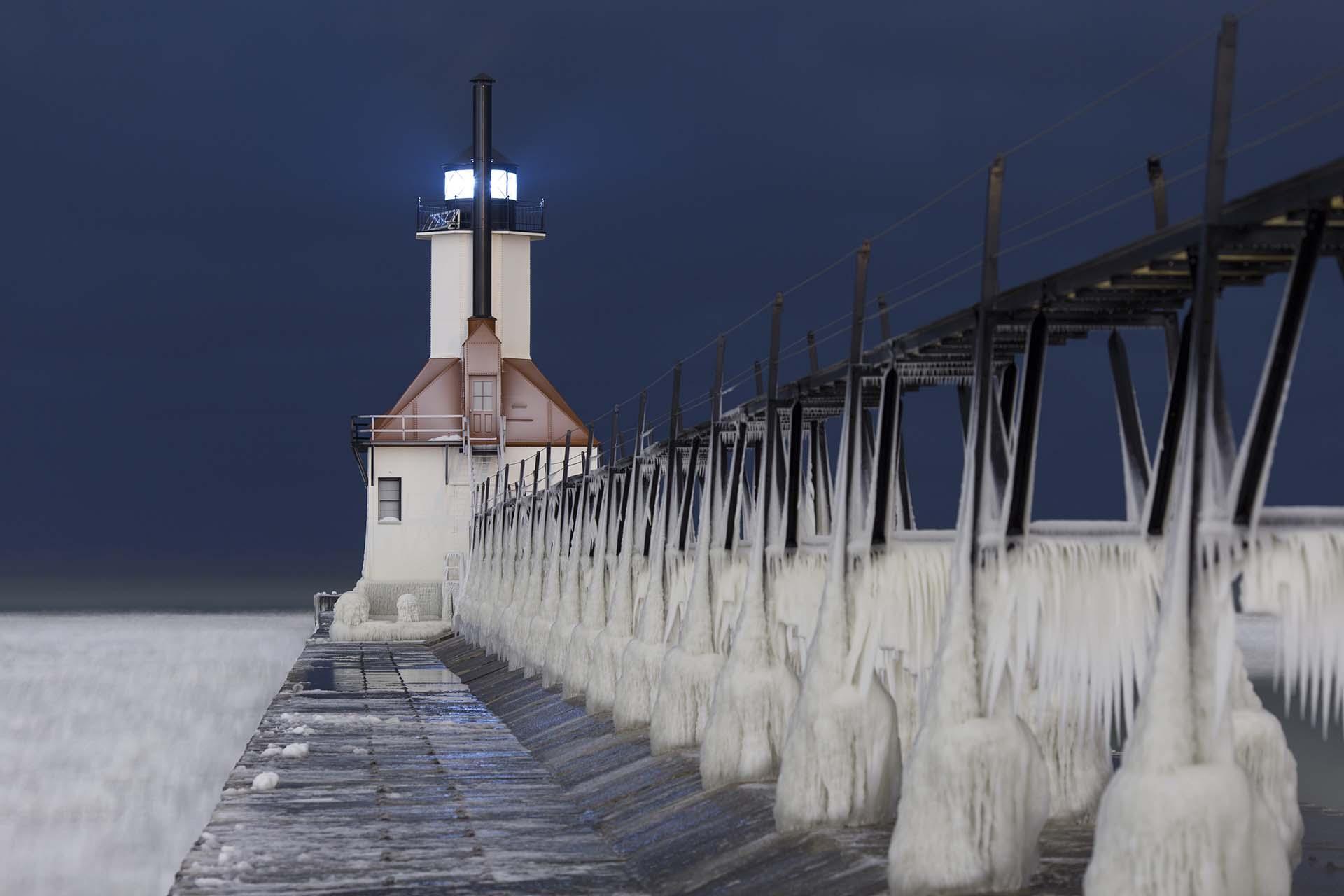 The beaches
Lake Michigan's Silver Beach, Lions Park Beach and Tiscornia Park are bustling even in the winter. People are out in any weather, marveling at the mountains of ice along the shoreline and the view of the ice-coated South Pier beacon and North Pier lighthouses. On windy winter days, you may also see some of Southwestern Michigan's dedicated surfers out enjoying the lake. If you are extra lucky, you might spot a snowy owl on the beach or pier.
Book your winter visit now! 
There's no place like Southwest Michigan for the holidays, and we hope you are just as taken by our twinkling lights and snowy sights as we are. Book your stay now to have an enchanting vacation away in our winter wonderland.