Visit Southwest Michigan's best Christmas tree farm today!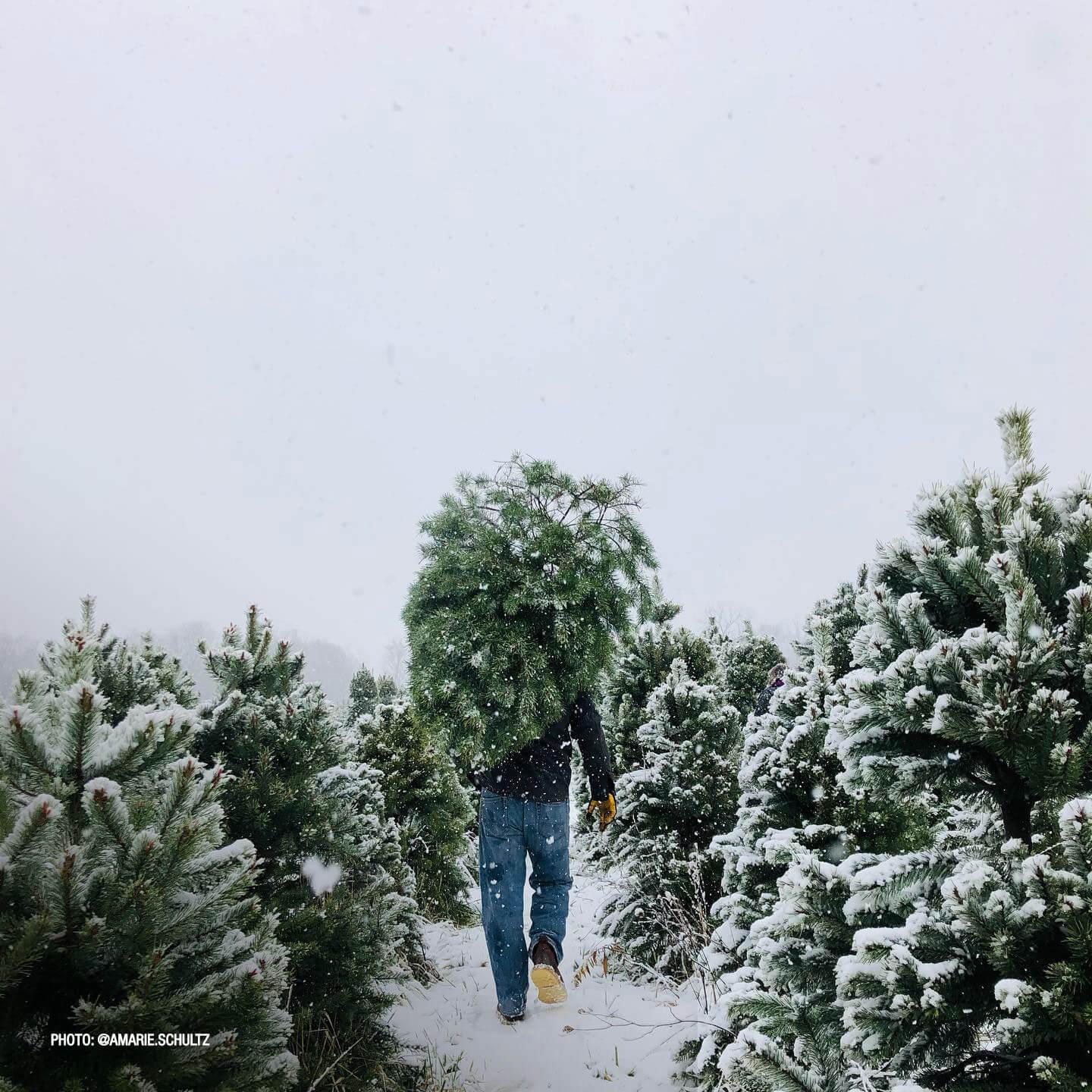 It's that time of year again where we are scrambling online to search for a "Christmas tree farm near me" in hopes of a quick answer for U-cut and pre-cut options. This year, look no further. Pinecrest Christmas Tree Farms has a beautiful selection of U-cut and pre-cut Christmas trees as well as horse-drawn and tractor-drawn wagon rides and a shop full of ornaments, tree toppers, stockings and much more!
Location: 4403 Spring Creek Road, Galien
Phone: 269-545-8125
Hours: U-Cut and pre-cut trees every day, 9 a.m.-6 p.m. with extended pre-cut only hours Monday, Wednesday and Friday, 5:30 p.m.-8 p.m.
This business started in 1974, and now the farm is a tradition for families who travel to Galien for their Christmas tree each year (some are the third and fourth generations to come). We spoke with Kris Goodenough, part of the family legacy that makes these traditions possible. Read below to learn more about Pinecrest Christmas Tree Farms, Christmas tree tips and what you can do while visiting the farm!
What is the benefit of celebrating the holiday with a fresh-cut tree?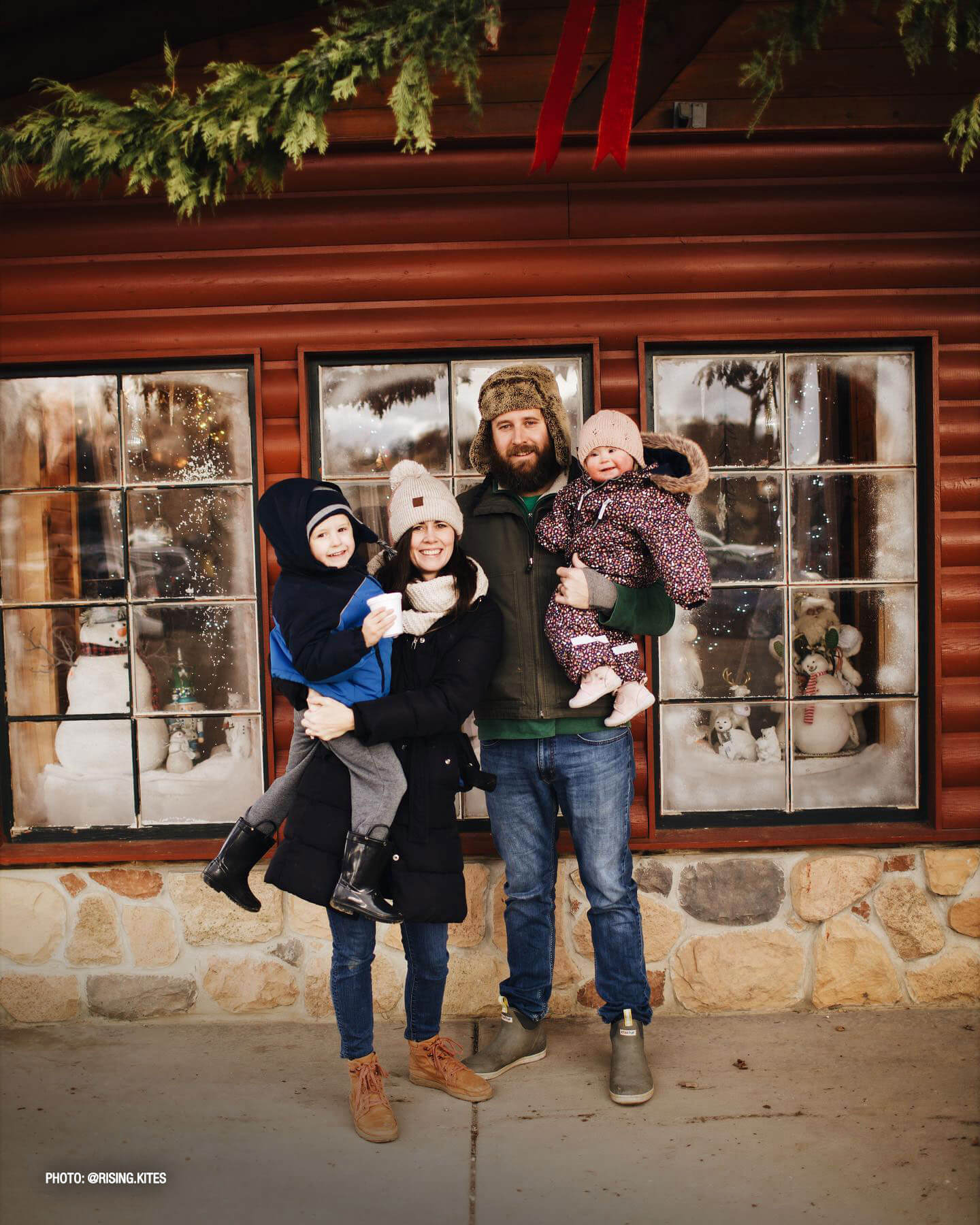 The family's experience of getting the tree each year is a top benefit. Each outing is a little different and so is the tree you choose as none of the trees are exactly the same. The memories that are created last for a lifetime, rather than just pulling a tree out of a box each year.
What do you need to bring to cut your tree?
Just your family — which can include friendly, leashed dogs — ready to have a fun time. Dress for the weather conditions and we supply everything else.
Why is Pinecrest Christmas Tree Farms a good place to make memories?
For us, this is a family tradition, with our third generation now helping at the farm as well. For many of our customers, they are also on their third or fourth generation coming out to cut down their family Christmas tree. They have seen us grow from my mom, Brita Soper, with a measuring pole collecting money and my late dad, Richard Soper, driving people out to the field with a tractor and wagon. Every year since we have been open, we try to add something new and enjoyable for our customers.
Do your customers share why they return?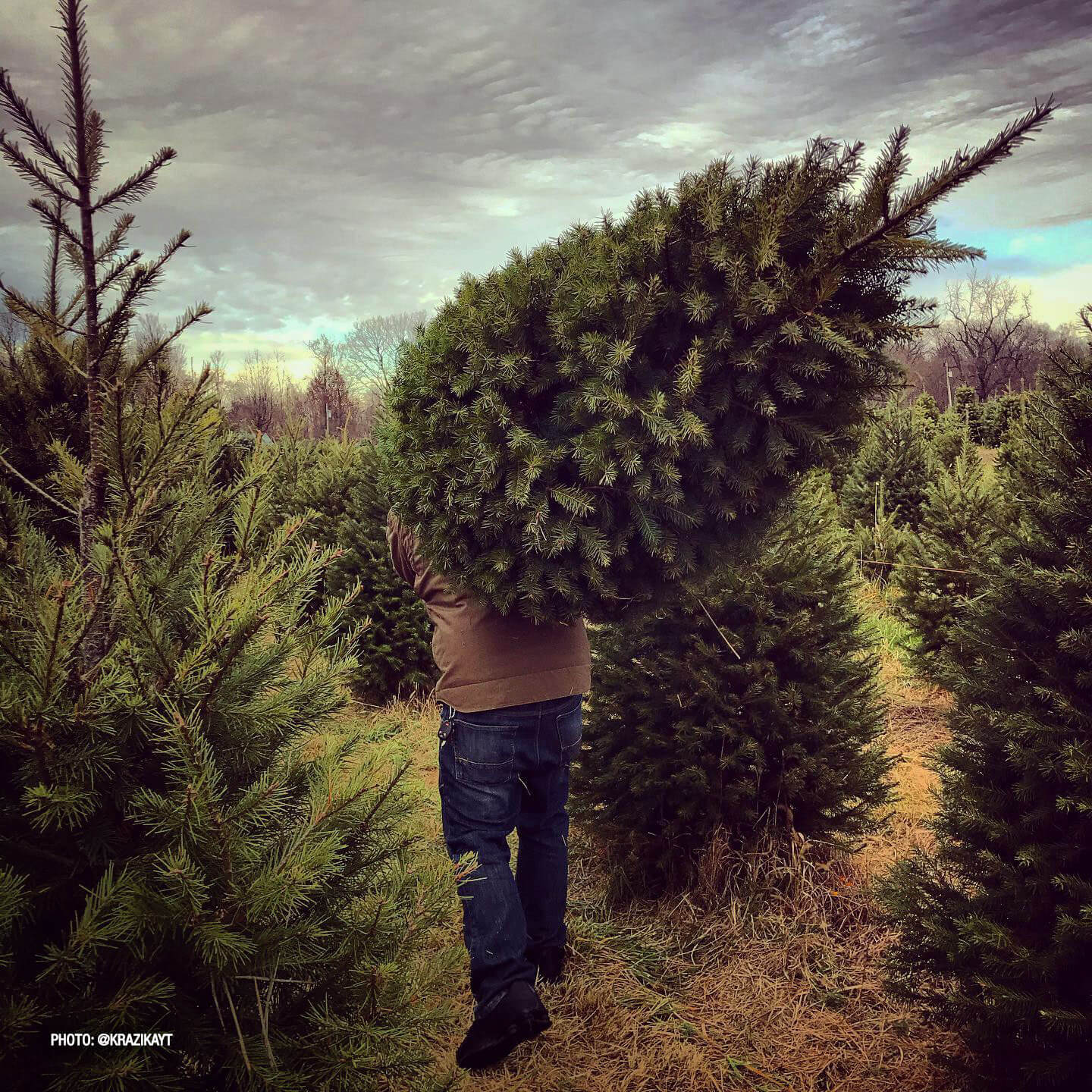 Because they love the tradition of cutting down a tree and want their children to carry on the tradition.
How much is a Christmas tree?
Price per foot is determined by variety. You can find out the cost of the tree you are looking for here.
What are some of the special experiences that you offer?
We offer horse-drawn wagon rides on Tuesdays and Thursdays through Sundays as well as tractor-drawn wagons every day. We have a 3200 square-foot Christmas Shop full of ornaments, decorations, Christmas décor and personalized ornaments. Free hot chocolate or coffee awaits you after you cut down your tree as well. We have wreaths from 14" to 6' in diameter as well as swags, crosses, candy canes and garland.
What are the most popular trees on your farm and why?
Fraser Firs are the most popular right now. They have great needle retention and a beautiful, old-fashioned look.
What tips do you have for caring for your fresh-cut tree after you bring it home?
If the tree is freshly cut, we recommend putting it in a quality tree stand with a large water bowl. We highly recommend the spike-style stand as it makes setting up a breeze, and the stands last a really long time. A tree removal bag is a great investment, too, as it helps keep the needles contained under your tree and makes taking it out at the end of the holidays less messy.
Another tip, is I like to set a daily alarm on my cell phone for a time I know I am usually home to remind me to fill up my tree stand with water. If the stand runs out of water, the bottom of the tree will seal up and not accept water, so keeping water in your tree stand is important. If it has been more than 24 hours since you cut your tree, you want to give it a fresh cut (1/2" is plenty) just to make sure it will take up water well.
What products can you buy from the store?
Our Christmas Shop is full of ornaments, decorations, Christmas décor, tree top angels, Santas and personalized ornaments.
What are your most popular items in the shop?
Our personalized ornaments are the most popular. We have hundreds of different types to choose from, for babies, new homes, families, pets, sports, kids and many more. Personalizing is free!
Do you have any specials going on?
Our 2021 Christmas Tree Special: With every purchase of a fresh pre-cut tree, you will receive one complimentary Tree Removal Bag, one Keeps-It-Green tree preservative bottle and a coupon for a free personalized ornament (max. value of $10).
What might surprise tourists/visitors about your farm?
Many people are shocked by the size of the Christmas shop and call us "Mini Bronners."
We strive to have the best quality trees and the varieties customers are looking for. That being said, since we open the Saturday before Thanksgiving our U-Cut trees are just about gone for the season as the demand for a U-cut tree is high these days.
What sets your staff apart from other Christmas tree farms?
We are fortunate to have a great staff with many that come back to help us year after year. We also have lots of great kids from the surrounding communities that help us out on the weekends to make sure we can help our customers, too.
What makes you proudest of your nearly 50 years of operation?
How far we have come in that amount of time. From just a Mom-and-Pop business open only a couple of weekends to being open every day and having over 50 employees when we are busy.
We also love seeing all the happy families that come back year after year and make sure they say hi to us. Our neighbors and local townspeople start commenting on all the trees tied to the tops of vehicles driving by them, which excites us. But, we are most proud that we did all this as a family and will continue to do so in the future.
We lost my dad, Richard Soper, in July of this year, and he created such an amazing family legacy for us that we are proud to carry on.
Any other things you'd like to share?
As of Nov. 30, availability for U-cut trees above 6' is very limited. However, availability for pre-cut trees from 5'-9' is still good. Call ahead of time to check for availability. You can also change up your holiday traditions by purchasing a colored Christmas tree, available in red, teal, purple, blue, black and white. The non-toxic spray is safe for the environment and your pets. Tree availability becomes more scarce the closer you get to Christmas, so make sure to take your family out for this new tradition soon!