St. Joseph ice skating at the John and Dede Howard Ice Arena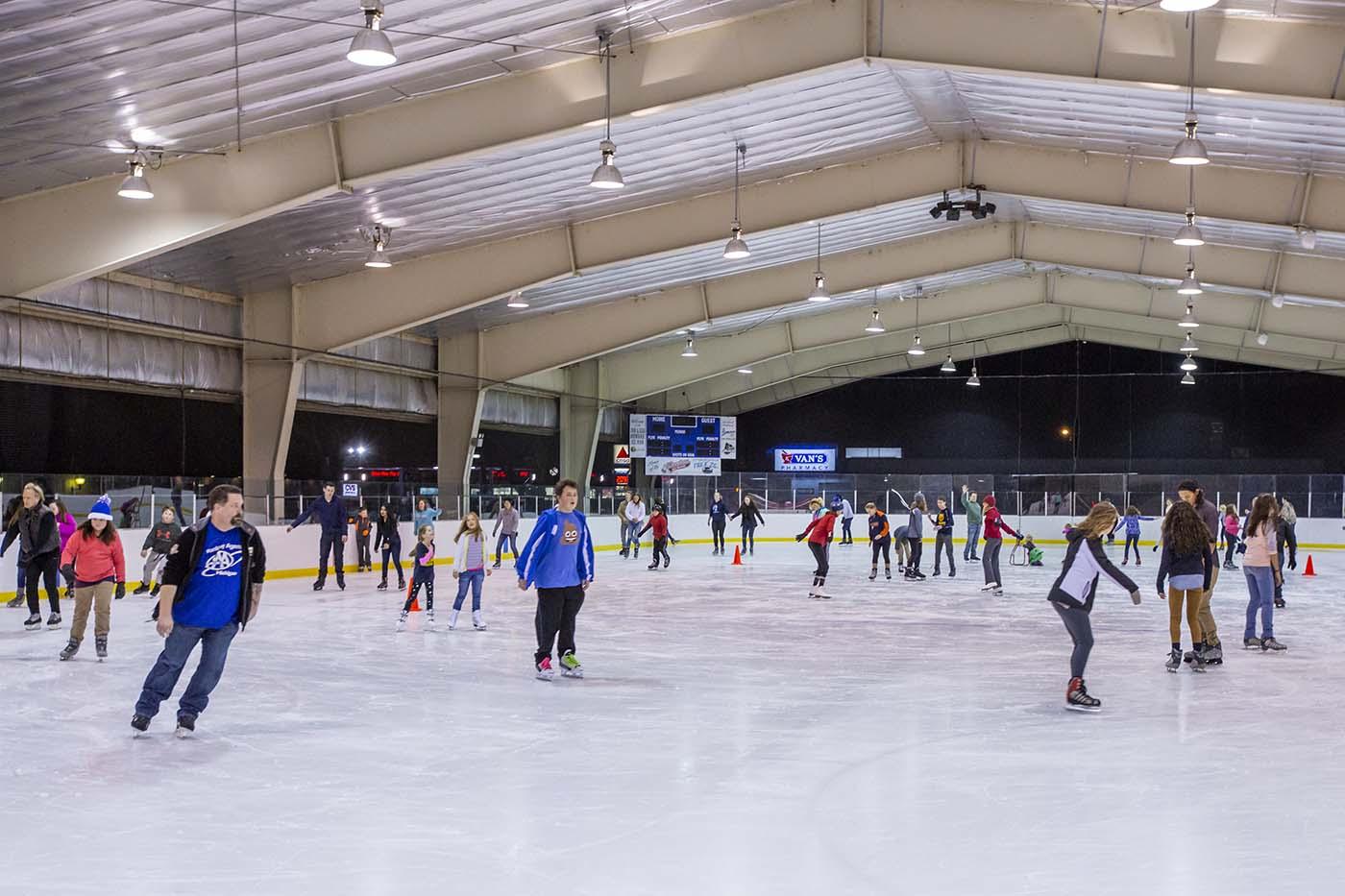 Ice skating is a classic winter activity for the whole family to enjoy. It is great exercise that works nearly every muscle group in the body and once you learn the basics, it can be a fun, invigorating hobby. In St. Joseph, the John and Dede Howard Ice Arena is your destination for a fun winter skate while catching up with family and friends. At 2414 Willa Drive, this state-of-the-art facility and its friendly staff make this the perfect arena for those learning to skate, families and experienced skaters looking for a relaxing time on the ice.
Celebrate 20 years of local ice skating at the John and Dede Howard Ice Arena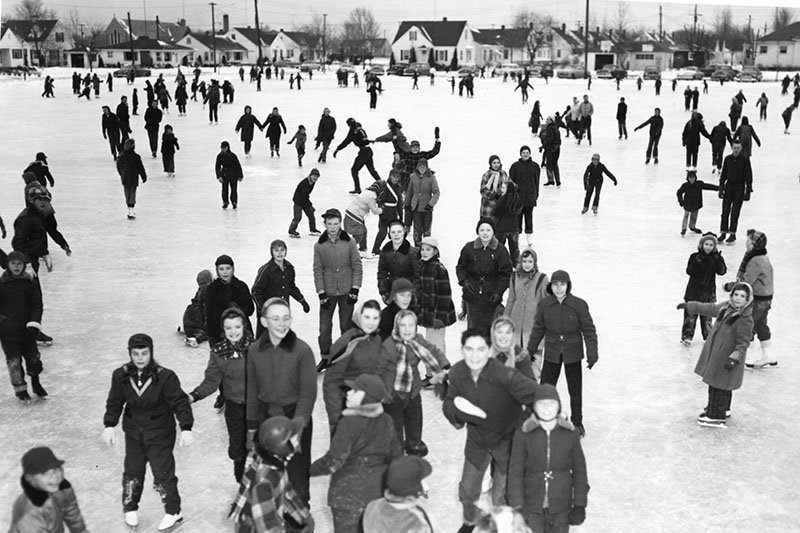 This year, the John and Dede Howard Ice Arena celebrates 20 years; however, ice skating at this location has been popular for much longer. The vacant lot where the arena now stands was historically flooded and transformed into a large outdoor skating rink. In 2001, a generous donation from local residents John and Dede Howard made it possible to improve the skating experience with the creation of a covered ice rink with boards, an enclosed warming area and restrooms. Over the following years, improvements have been made to the facility with the addition of locker rooms, lockers in the warming area, a party room, a concession stand and better boards and glass around the rink.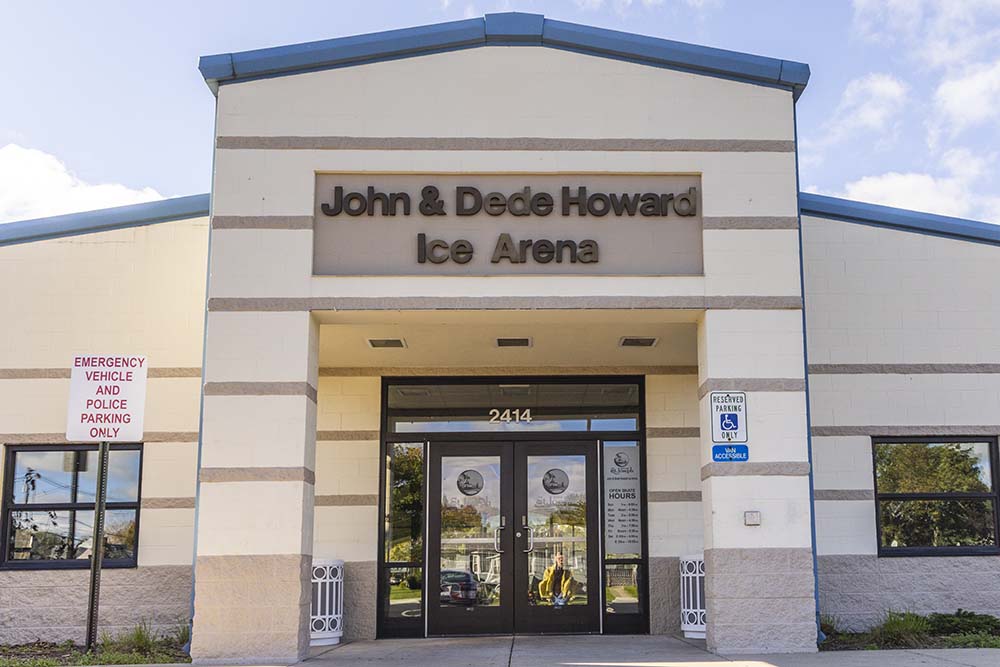 The ice arena is a favorite for both locals and visitors. Guests can enjoy the daily public open skate, the Stick & Puck program or simply enjoy watching a local hockey game. Visiting teams from out of town often note how much they enjoy playing in an outdoor rink as a change of pace.

To learn more, we talked with Carrie Ogonowski, the recreation manager for the City of St. Joseph. Here is what she had to say about this popular winter spot.
What makes the John and Dede Howard Ice Arena so special?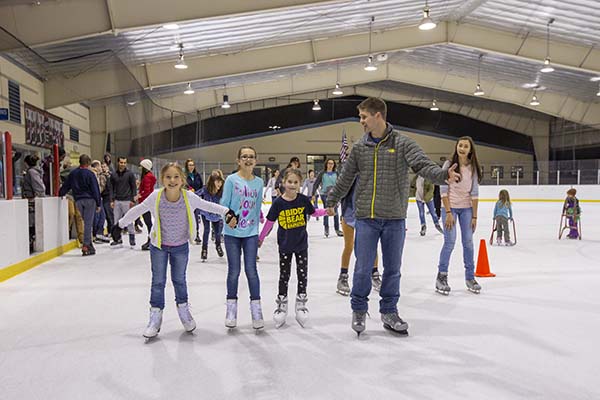 Skaters really like the fact that the NHL-sized ice rink is open air, but still has a roof overhead to keep some of the weather out. Additionally, the fireplace in the warming area is a favorite. Warming up by the fire is the perfect way to take a break from skating on cold days. The fireplace also gives the arena a really homey, comforting quality. Guests also appreciate the fact that our Zamboni resurfaces the ice regularly to keep the ice in perfect skating condition. Guests should be aware that the ice quality depends on the air temperature and it is important to call in advance on warmer days to confirm skating will be available.
Our concession stand is very popular. Ginger Beard operates it and it's primarily open Friday, Saturday and Sunday and during hockey games. You can warm up with a cup of hot chocolate, hotdogs, nachos, and other delicious snacks.
What ages and skill levels will enjoy skating at the John and Dede Howard Ice Arena?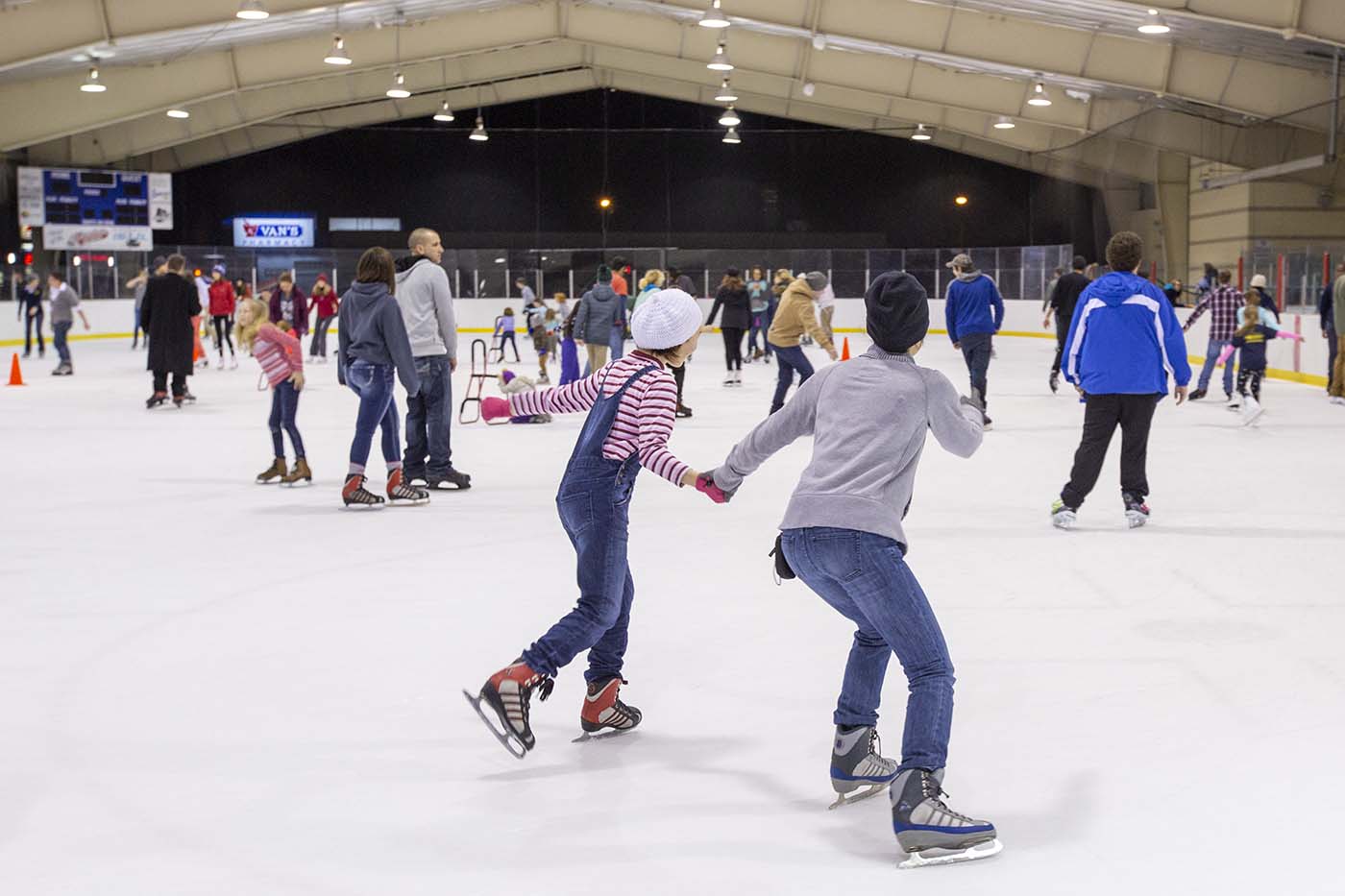 We welcome guests of all ages and abilities and have skates to fit almost anyone from size 8 toddler skates up to size 15 men's hockey skates. For those learning to skate, we have two types of skating assist apparatuses: blue plastic aids that are heavy and very stable, and metal aids that are lighter and ideal for those who need minimal assistance. There is no charge for use of the skating assist apparatuses however, you must check them out at the admissions desk. For people looking for a quieter time to learn to skate, I recommend visiting on Saturday afternoon or a weekday.
Find our public open skate hours and information on the City of St. Joseph Parks and Recreation website.
Can you tell us about the Stick & Puck program?
This program provides a great opportunity for those wanting to work on their hockey skills such as stick handling, passing and shooting. Participants should keep in mind that scrimmaging is not allowed during Stick & Puck. A wide range of ages and skill levels participates in the program; we have had kids as young as four to people in their 80s. For participants ages 16 and older, they will need to bring their own sticks, gloves and helmets, and those younger than 16 are asked to wear full hockey equipment.
Are there any summer programs at John and Dede Howard Ice Arena?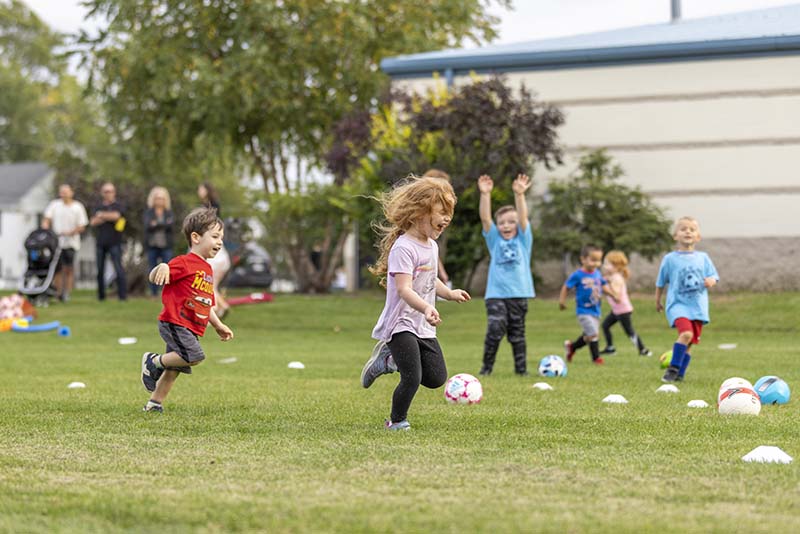 As an open-air facility, ice skating is not available year-round. However, the arena is used for other non-skating programs in the off-season. The City partners with the YMCA to put on a Summer Recreation Program for children. Additionally, the ice rink serves as an inclement weather location for the Movies in the Park events. If it is raining, the roof overhead makes it a perfect location to still enjoy the movie.
During the summer, visitors also enjoy Whittlesey Park, which is adjacent to the arena and has a play field and new dog park opening in 2022.
No matter the season, come and enjoy the experience at the John and Dede Howard Ice Arena.
Is it possible to rent John and Dede Howard Ice Arena?
Yes, we offer ice rink rentals, party room rentals and off-season facility rentals. Birthday parties are quite popular; you can hold the party in the private room for cake and presents, then go ice skating. In the off season, you can rent the rink for events like graduation parties and family reunions.
So, no matter your age or experience, come enjoy ice skating at the John and Dede Howard Ice Arena today! The smooth ice and fireplace are calling you!
If you take pictures and post them to social media during your visit, be sure to tag them with #swmichigan. It's a great way to show other visitors how much fun they can have, too!