First-Time Skiers and Snowboarders: Tips Before Your First Run Down the Slopes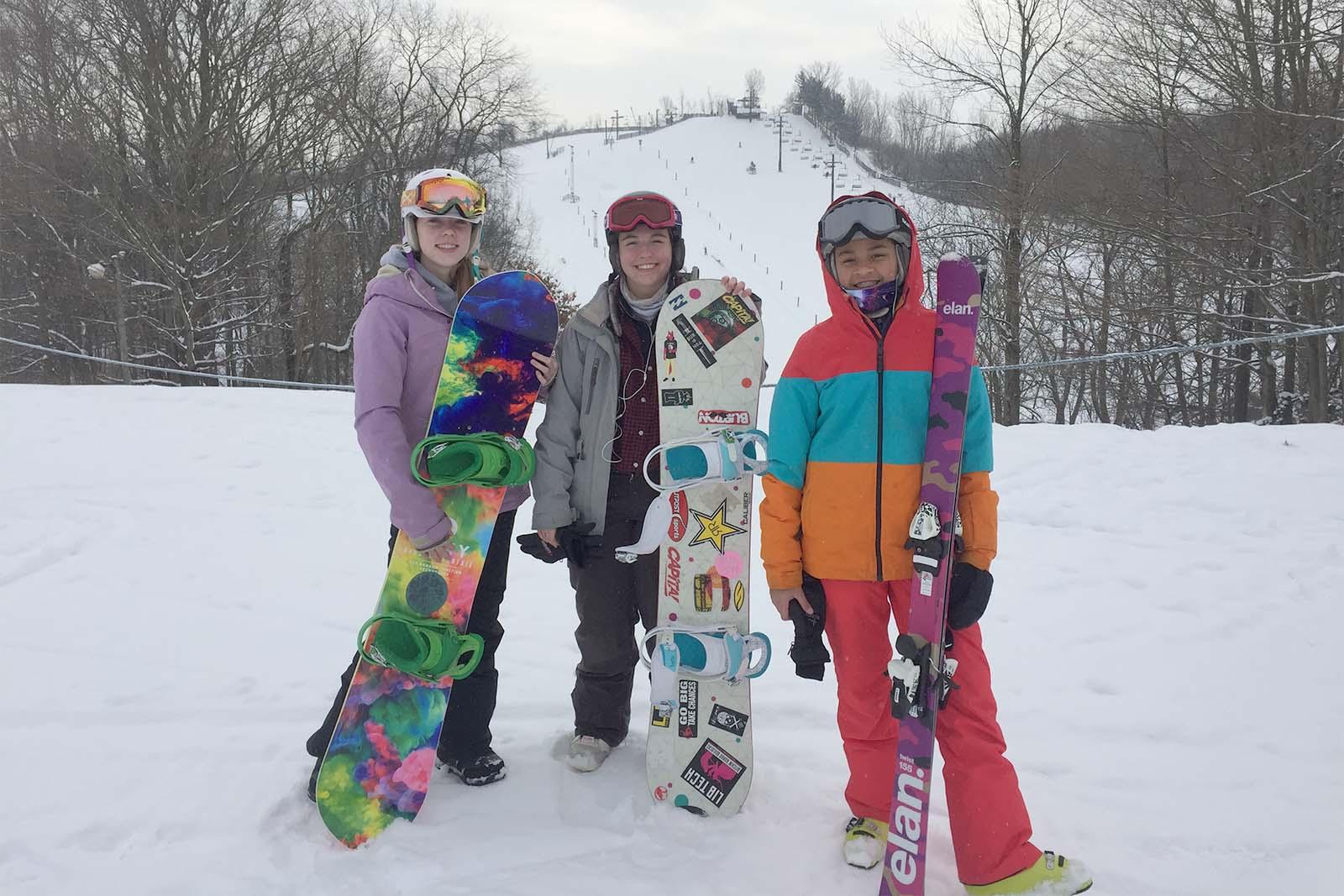 Are you heading to the slopes for the first time? Yay! You are in for a world of excitement no matter your age or how athletic you are. Skiing or snowboarding is always rewarding. No two days on the slopes are alike and being on the slopes will do you a world of good!
However, before you slide your boots into the bindings, here are important "first-timer" tips: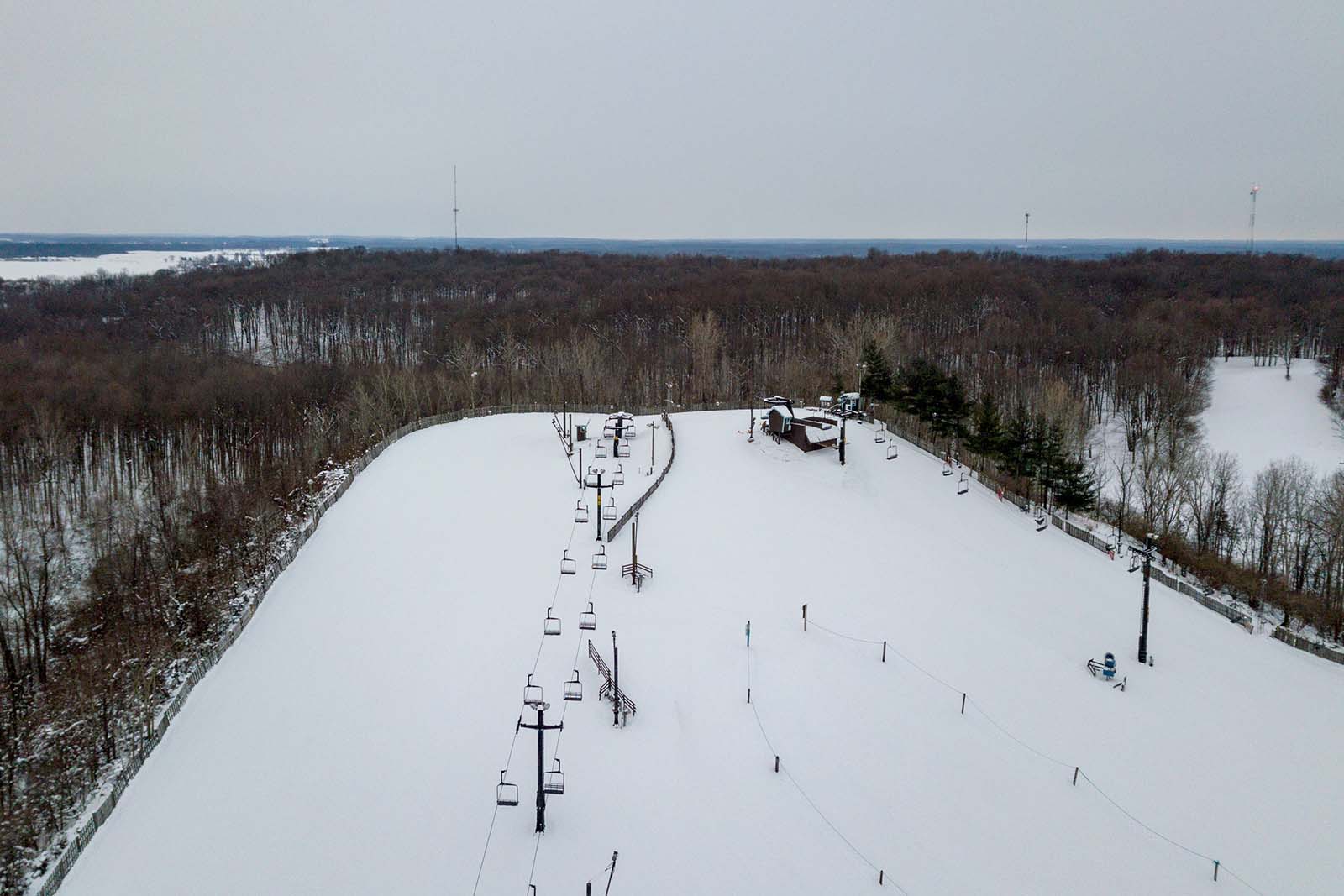 Dress in layers. A few lightweight garments are better than one heavy layer since layers trap warm air in and draw moisture away from the skin. Layers can be removed or added to compensate for changing temperatures. ONE pair of cold-weather socks is just right. Your pant leg should be wide to accommodate fitting over the ski boot. Pants or too many socks stuffed into the ski boot can cause sore spots.
Avoid wearing scarfs and tuck long hair under or into your coat. You don't want either to get tangled when using the rope tow.
In snowy weather, goggles can be helpful. Double lens goggles are best and are available in most ski and board shops including the one at Swiss Valley in Jones, Mich.
A warm, knit hat is an essential item. More than 50% of your body heat can escape through your head, so it's important to keep it covered. We also encourage you to rent or buy a helmet! Wearing a helmet can not only protect your head from serious injury in a fall or slope collision, but it also can help block the sun from your eyes, keep your head warmer and help hold your goggles in place.
Gloves and mittens are important. Besides providing warmth, they protect your hands. If you use the rope tows on the beginner area use leather or leather-faced gloves and mittens. Glove protectors are good, too. (Tow mitts and glove protectors are available in the Ski Shop at Swiss Valley)
For skiers of any age, protect your skin, eyes and lips. A good sunscreen is a must. Snow acts as a reflector of the sun's rays, so your skin is vulnerable from all directions. DON'T FORGET: wear sunglasses (essential for sunny days); and goggles (essential for snowy days). Also, frequently apply lip balm such as Chapstick®.
IMPORTANT: when you are first learning, don't rush out and buy equipment. Renting allows you to upgrade your equipment as you become more experienced. Both downhill skiing and snowboarding equipment can be rented, as well as clothing, at many ski slopes including Swiss Valley.
If you ever decide to borrow skis, be sure to have the bindings re-adjusted to your own body by a trained ski technician. Bindings adjusted to another person's height, weight and skill level might not be in the right setting for you and could present a safety problem.
Arrive early, especially on Saturdays, Sundays and holidays. The slopes will be less crowded and the snow is less likely to be hard-packed.
Always inspect the slopes before you purchase your lift tickets. As a beginner, you will find it easier to learn on fresh snow or powder-packed hills. Icy hills can be challenging for even the most experienced skier or snowboarder.
Before you head out on your own, set a meeting time and place with your family or friends.
Before you take your first run down the beginner slopes or at the terrain park, enroll in a ski class. It's best not to have friends teach friends how to ski. As a first-timer, participation in a class is your assurance that you'll learn good habits from the start. Teaming up with a professional instructor will ease you into the world of skiing or snowboarding, helping you first get used to the feel and function of your equipment.


At Swiss Valley, our Learn to Ski programs start for as little as $20 per person and our Family Fun Sundays include a never-ever-skied lesson, lift ticket and equipment for only $25 per person. You will learn from professional, ASEA-certified instructors who give over 10,000 lessons a season! They have helped Swiss Valley build a strong reputation for being one of the best places to learn how to ski or snowboard.

If you get chilled, take a break and head for the lodge for a steaming cup of cocoa or hot cider. At Swiss Valley, you can find some of the best food in the area at our Chalet and Cafe 225'. The Chalet serves pub-style food (including the Chalet burger which is rated the best in Cass County). The Cafe 225' has a grab-and-go menu and gets high marks for its Rice Krispies® treats and special recipe egg salad sandwiches. To avoid the lunch rush, come in before noon or after 1:30 p.m.
Bring extra money or credit card. Besides using it to buy food to re-energize, you will want to check out what is in the ski resort's shop. Swiss Valley has a full-line Ski Shop & Service Center for your every winter need!
Remember, have fun!
Jamie Stafne is the manager and public relations director at Swiss Valley Ski & Snowboard Area in Jones, Michigan. For 50+ years, this ski area has provided winter fun for all ages.