Warren Dunes State Park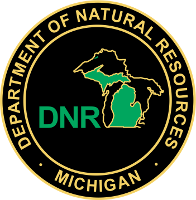 A premier Michigan sand dunes destination | Among the world's best freshwater dunes | Seasonal fun | Trails | Dog beach | Entrance fees and hours | Hotels | Camping
A premier Michigan sand dunes destination all year-round
Warren Dunes State Park is one of the most breathtakingly beautiful places you can visit not only in Michigan, but the United States, too. At the gateway to Southwest Michigan, it is only 20 miles from the Indiana border, but a world away from the congested and noisy urban centers that hug Lake Michigan's southern shoreline. Come here once and you will return to these magnificent Michigan dunes repeatedly — and we invite you to do so all year because each season is enthralling.
Warren Dunes are among the best freshwater dunes in the world
These dunes along Lake Michigan formed after the glacier ice disappeared nearly 10,000 years ago. Today, the giant mountains of soft sand continue to shift and reshape each day with the wind, waves and visitors climbing, running, walking and sliding down their tawny-gold sides.
Michigan has preserved 1,952 acres of this natural beauty at Warren Dunes State Park, including three miles of Lake Michigan shoreline. The rugged forested and open dunes rise to 260 feet, creating stunning vistas of this Great Lake and hours of recreational adventures and relaxing fun.
Fun for all ages and physical abilities — from building sandcastles to exhilarating hang gliding and thrilling snowboarding
There are some things you can do every season at Warren Dunes, such as hiking, climbing the dunes, watching the spectacular sunsets and the stars and planets filling the sky.
The park also makes it easy to reach the beach in your wheelchair. There are three accessible walkways between the day-use sidewalk and the water, plus the ranger station has two beach/aqua wheelchairs you can borrow. Wheelchair users can also enjoy the campground, paved roads and boardwalks.
Warren Dunes State Park has activities all year long
Summer
Swim or wade in salt-free water.
Go stand-up paddleboarding, kayaking or paddle boating. Rentals are available at the north end of the beach parking lot, seven days a week, from mid-May to Labor Day.
Use a detector to find metal objects in designated areas; see park rules when you arrive.
Hang glide off towering dunes; request a required permit from the park staff.

Rocket down tall dunes on your sandboard.

Attend weekly naturalist-led programs from Memorial Day to Labor Day.

Build sandcastles and sculptures, play beach games and sun-soak.
Play in the clay stream. Walk to the south end of the beach, then follow the small stream to where it turns to clay. It's fun to step in, squish and mold.
Picnic on the beach or at tables in designated areas; reserve the pavilion for bigger groups, or enjoy concession food and beverages.
Fall
Take fall color hikes on tree-lined trails and dunes.
Paddle on Lake Michigan.
Birdwatch and see monarch butterflies. Warren Dunes is on an ancient migratory flight path.
Hunt in designated areas; before you come, contact the park staff for rules.
Winter
Sled and snowboard on the dunes.
Cross-country ski on a three-mile loop that takes you through a beautiful, wooded area behind the Great Warren Dunes. Or snowshoe on the dunes and other trails.
Photograph ice formations and snowy vistas.
Spring
Hunt for beach glass, rocks, fossils and crinoids after the thaw.
View wildflowers and tree blossoms along the trails.
Birdwatch as migratory songbirds, shorebirds, raptors and more return from the south.
Paddle or go metal detecting.
Hike towering dunes or along shaded trails
Warren Dunes has six miles of hiking trails, most are moderately difficult and all offer photo-worthy scenery. You can hike the trails all year, but the best months are March to November. Dogs are also welcome on most trails, but keep them on a six-foot or shorter leash at all times. Foot trails range from ⅓ mile to one mile long. Download this map or get one at the park to choose your path.
Romp with your dog on the beach!
There's no need to leave your tail-wagging friend at home. Dogs are welcome on a leash in the park's campgrounds and on forested trails, boardwalks and the beach! At the northernmost buoy on the swimming beach, there is a two-and-a-half-mile stretch of beach where you and your dog can romp, play fetch, splash in the water and just relish being outdoors together. For everyone's safety, keep your dog on a six-foot or shorter leash in your control at all times, and properly dispose of all pet waste in the trash receptacles.
Warren Dunes State Park entrance fees and hours
To enter, you will need an annual Michigan Recreational Passport or a daily pass. There are individual passport fees for vehicles, motorcycles and mopeds. Once purchased, you can use the passport to enjoy all the state parks in Michigan's Lower and Upper Peninsulas!
Costs for Michigan resident and non-resident Recreational Passports or daily pass
Hours
Year-round, Sunday-Saturday: 8 a.m. to 10 p.m.
Stay over at hotels near Warren Dunes State Park
When you are at Warren Dunes State Park, you are within a short drive to a variety of hotels and resorts in Stevensville, St. Joseph and Benton Harbor. Several offer packages that include additional Southwest Michigan activities to enjoy during your stay. Because summer is the most popular time to visit Warren Dunes, we encourage you to book your room weeks in advance.
Warren Dunes State Park camping is available, too
Warren Dunes State Park has 185 modern campsites (all with electric hookups), 24 rustic campsites and three rustic mini-cabins to rent. You can make your Warren Dunes State Park camping reservations up to six months ahead.
Plan your Warren Dunes State Park visit
You won't want to miss out on the breathtaking views and incredible fun that happens every day of the year. Make plans now to visit Warren Dunes State Park. It's your Southwest Michigan outdoor adventure destination all four seasons!
Image Gallery
No Upcoming Events Published By Warren Dunes State Park