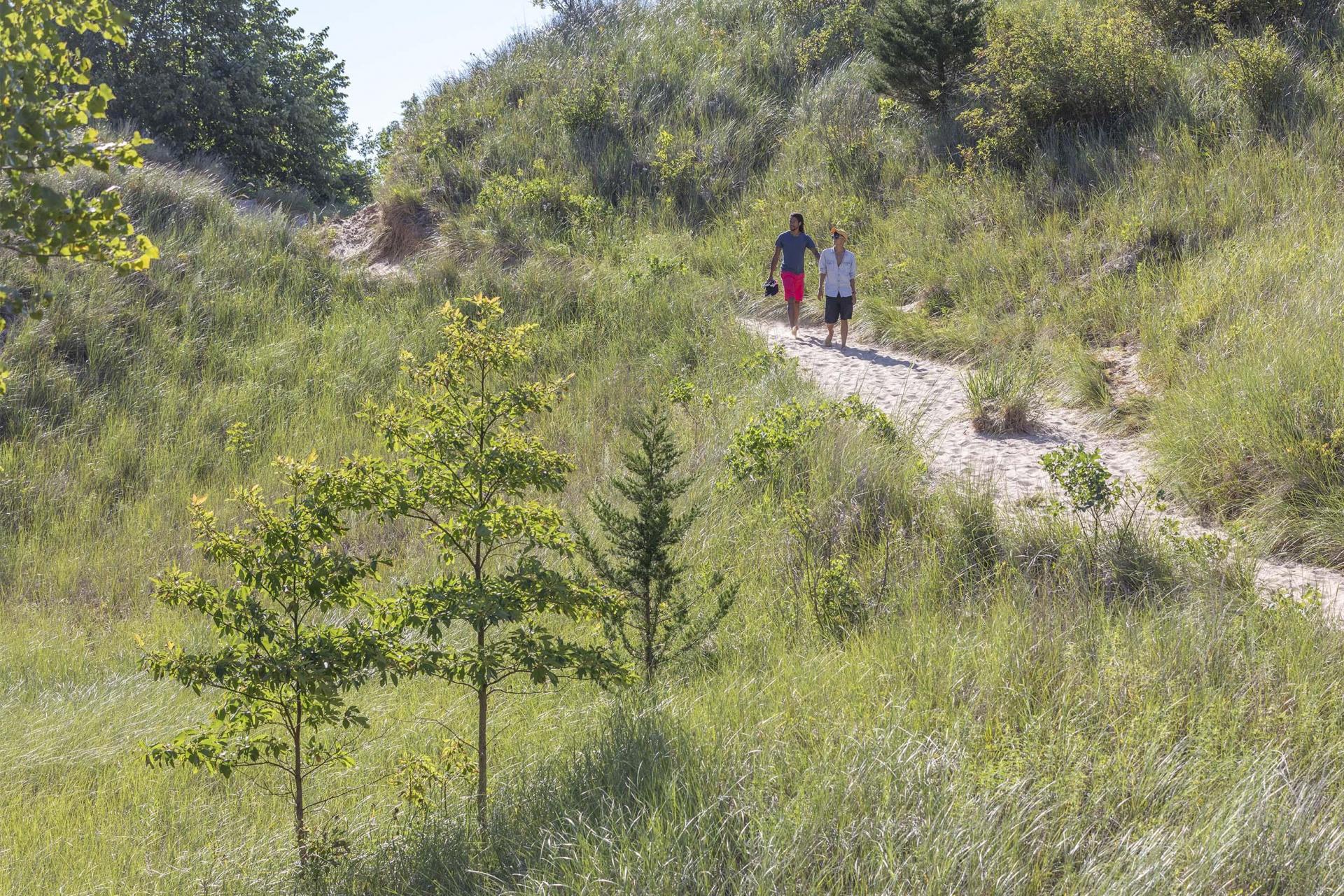 Follow trails through vineyards, up dunes, along beaches and over treetops
Our paved trails, boardwalks and well-worn paths take you along our Lake Michigan shores, into the woods and across our wide-open farmland. Many are ADA accessible so everyone can enjoy the outdoors.
The region's longest trail is the 34-mile Kal-Haven Trail State Park between South Haven and Kalamazoo. Sarett Nature Center and the Galien River County Park have walkways over the treetops. Your reward for hiking the dune trails in Warren Dunes, Grand Mere and Van Buren State Parks is seeing the jaw-dropping views of Lake Michigan.
Hiking does your spirit good all year.
For a twist on fall color tours, combine your leaf-peeping hikes with stops along the Makers Trail. In winter, leave footprints on these tranquil trails, before sipping mulled wines by our wineries' crackling fires. Return in spring when the dogwood, redwood and trillium bloom and our makers introduce their new craft beverages. And come often in summer as butterflies dance across sun-dappled forest floors blanketed in wildflowers, capping your adventures with a frosty beer or citrus cooler.