Visit some of Michigan's best fall hiking trails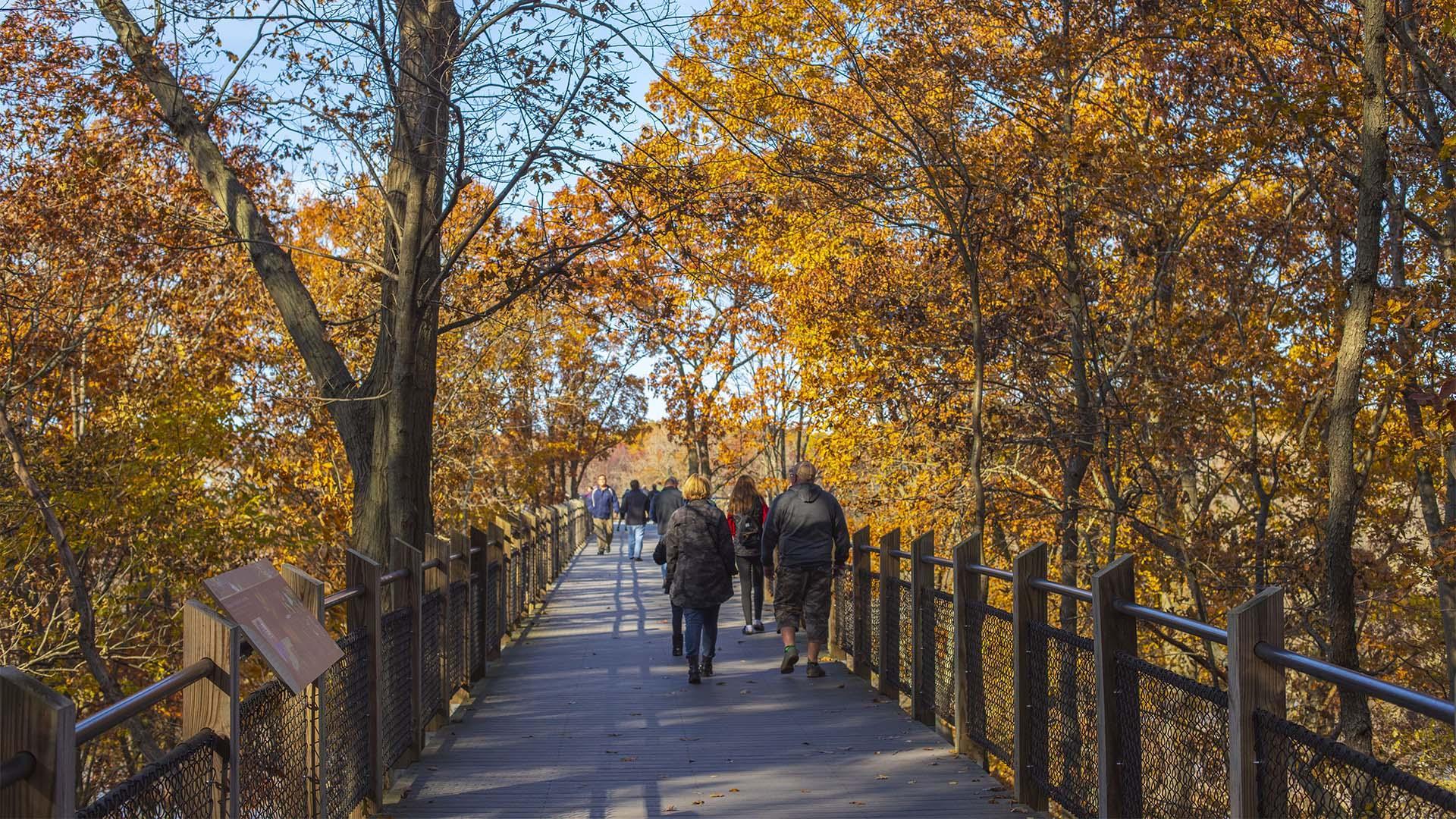 The days are shorter, the air is cooler, and that can only mean one thing — fall has arrived! Nature has begun its yearly transformation and will soon be ablaze in bright shades of red, orange and yellow. Fall colors in Southwest Michigan typically start to make an appearance in mid-September and peak between mid-October and Nov. 1. The best way to get up close and personal with nature's beauty is by hiking one of the area's many trails, each with their own unique landscape. Get out there and see it! Here are some of Michigan's best fall hiking trails.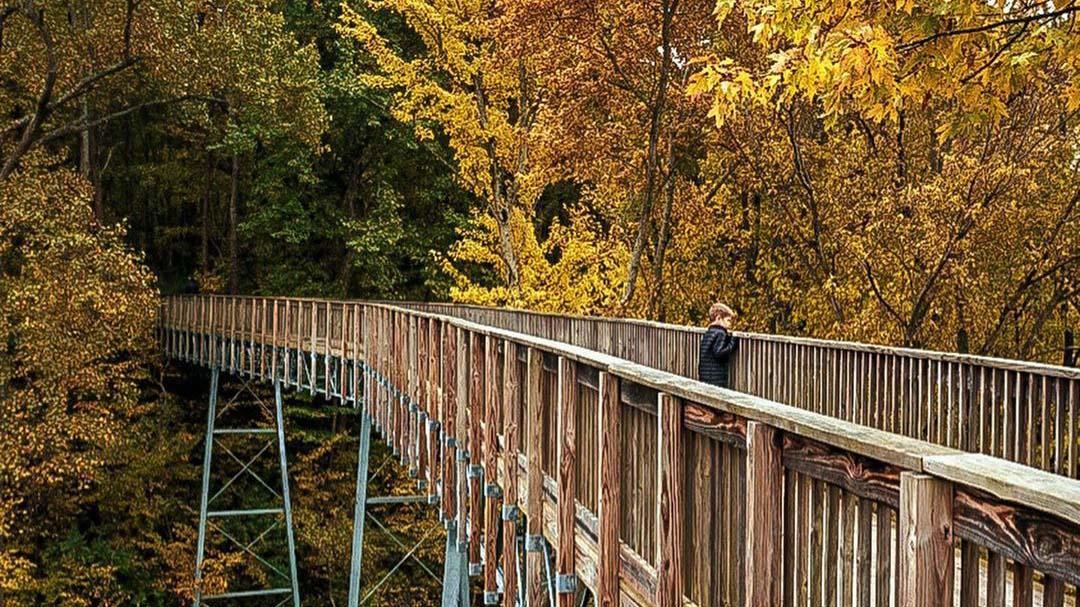 Trails to see colorful fall foliage
Galien River County Park
Get a bird's eye view at this New Buffalo park which features a 300-foot canopy walkway leading out to a 60-foot-high marsh overlook tower. Once atop the tower, stop and take in the breathtaking panoramic views of fall foliage surrounding you. Visitors can also stroll along the 600-foot-long marsh boardwalk which leads to river viewing and fishing platforms for a chance to see some wildlife.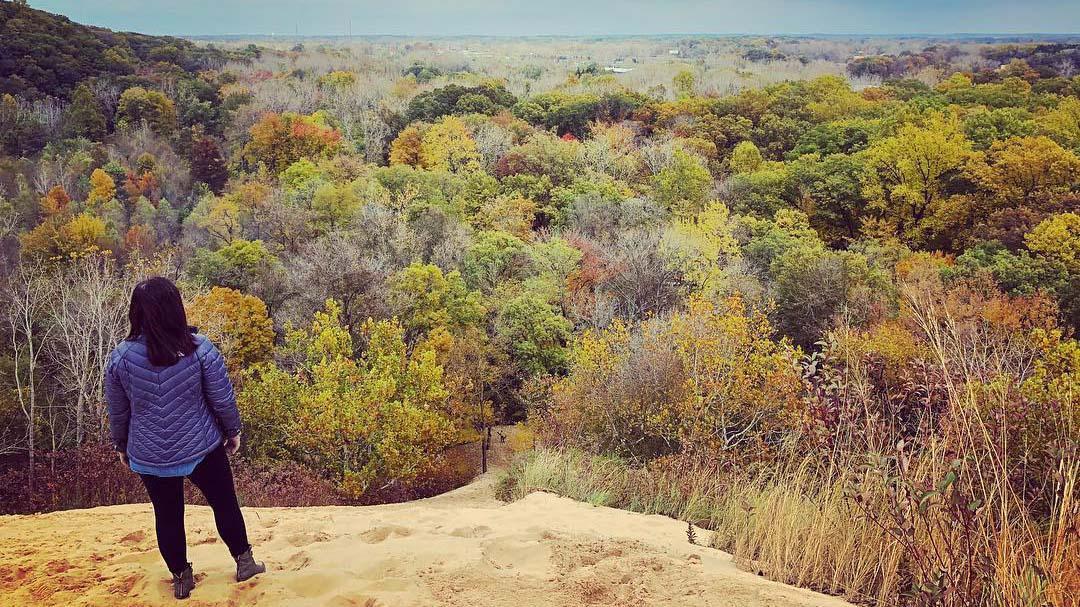 Warren Dunes State Park 
Aside from the beautiful Lake Michigan shoreline, this park also offers majestic sand dunes that rise 260 feet above the water. Once you've made it to the top, enjoy breathtaking views of the horizon in one direction and tree-lined dunes in full color to the other. Continue to explore along the six miles of hiking trails that wind throughout the dunes below.
Grand Mere State Park
Pass through colorful forest trails in this 985-acre park before reaching magnificent sand dunes that will lead you to one mile of shoreline. Bring your furry friend along for the fun! Dogs on leashes are allowed on the trails and beach. Keep in mind, this is a relatively challenging hike with moderate elevation changes but at the end you'll be rewarded with a secluded stretch of Lake Michigan.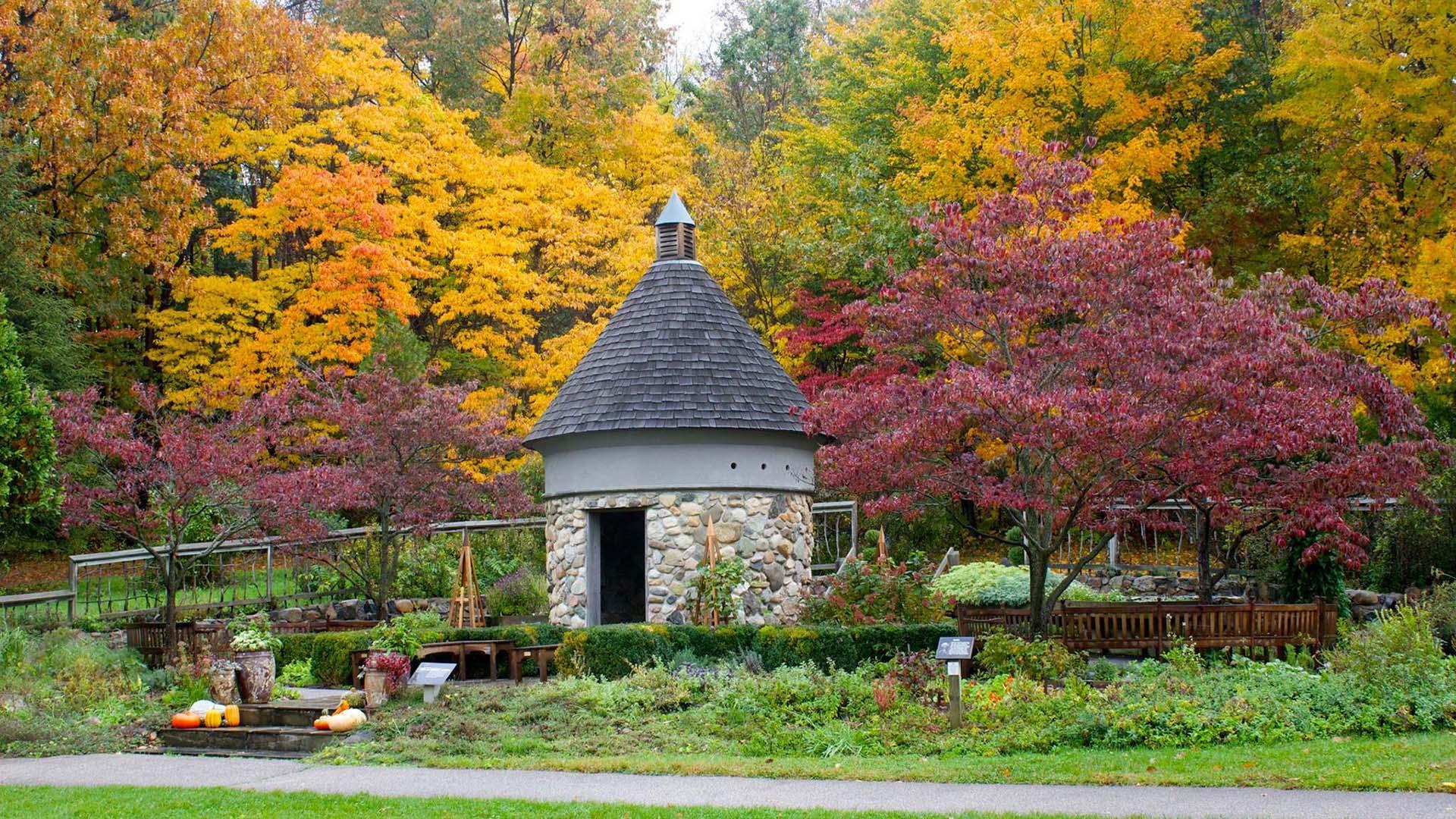 Fernwood Botanical Garden & Nature Preserve
Home to 105 acres and miles of trails, Fernwood offers visitors the opportunity to become one with nature. For the best fall colors, take a stroll among towering trees on the 0.6-mile Wilderness Trail, which offers access to some of the least disturbed wilderness in the preserve. The River Trail is 0.16 miles in length and winds along the banks of the St. Joseph River and through a forest of oaks with a deck on the river to sit and take in the beauty surrounding you.
Weko Beach Campground
Stay a little longer and make the most of your fall color tour adventures with a camping trip. This campground and park is located along 900 feet of Lake Michigan beach and features a wooden boardwalk with a colorful backdrop of trees and observation decks along the way. Restrooms, a picnic area and a playground make this a fun outing for the whole family.
What to wear and bring
Because the temperature can range, plan to wear layers that you can adjust for warmer and cooler temperatures, in addition to comfortable hiking shoes. Sunscreen, bug spray, water and snacks will be your best friends. If you plan to go on a longer hike, having a compass and map will be helpful, especially if you are easily turned around. Make sure to have a fully charged phone and download the map you are using digitally. Remember to respect any wildlife you see and keep a safe distance!
Jessica Springer is a travel blogger residing in Southwest Michigan. Her blog, Well Planned Adventures, features detailed travel guides, itineraries, and tips and tricks to help you make the most of wherever you may be headed next. She does the research so you don't have to!