Best Solo Travel Destinations in Southwest Michigan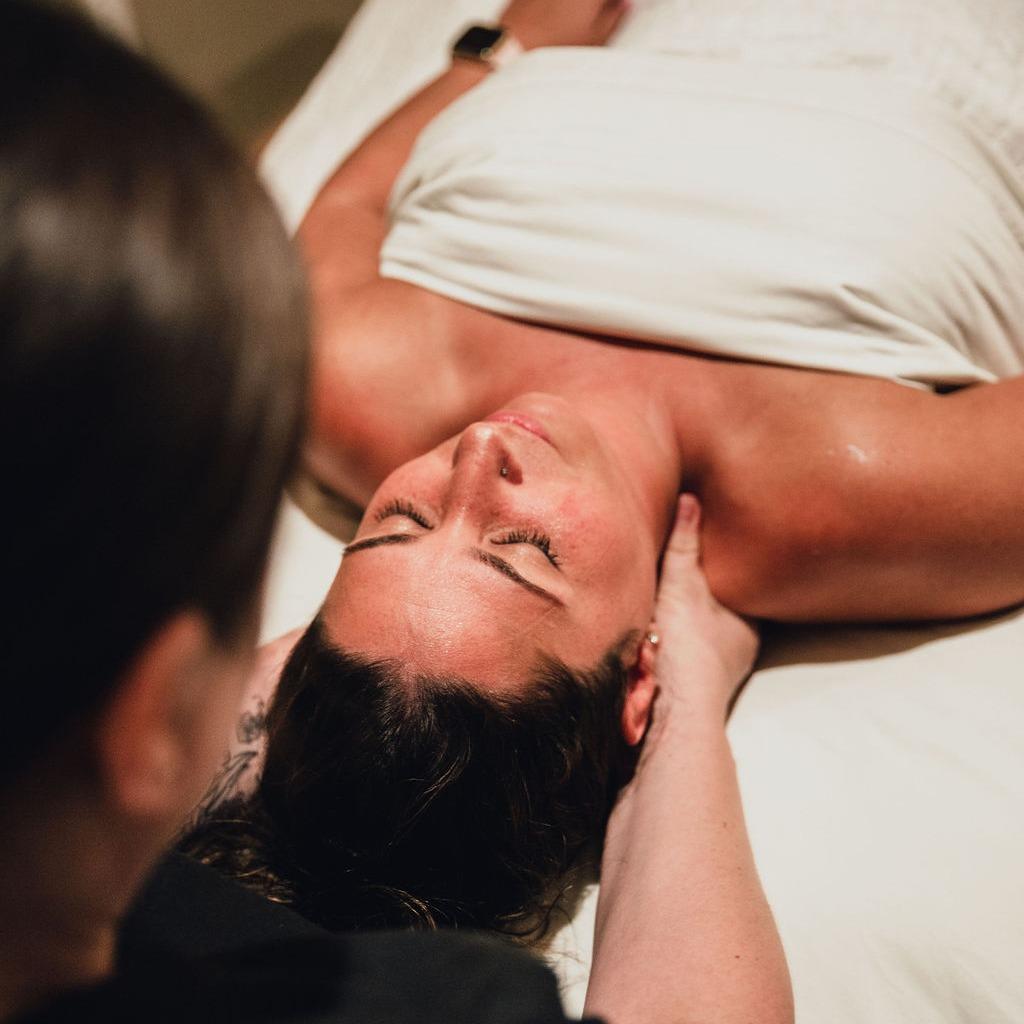 The best part about taking a vacation is that sometimes, all you need is yourself and a suitcase. If you've never taken the solo adventure route when traveling, it's time to start! The perks? You get to choose your own itinerary and explore the things that fascinate you. Maybe you want to have a self-care day at a fancy spa or go to some art galleries for inspiration. Make our region the place you clear your head and prioritize time with yourself. Romanticize dining alone, wander through endless trails, shop around and end your day with a sunset over Lake Michigan. You don't need a special occasion, treat yourself to this getaway now. Discover some of the best solo travel destinations in Southwest Michigan below.
What is solo travel?
Rather than waiting to plan trips with your friends and family and hoping someone responds to the group chat, solo traveling embraces your inner sense of adventure. Embrace your freedom and independence. This travel trend is all about doing the things you enjoy most and discovering new places. And we hope Southwest Michigan is at the top of your list!
Solo travel tips
Here are a few things to keep in mind when traveling on your own.
You might have more luck making reservations for meals, purchasing tickets for attractions and more since you are a group of one.

Make sure someone knows where you will be traveling to and your itinerary, for your safety.

Download the maps you know you need ahead of time just in case you have spotty service.

Bring a portable phone charger with you on your travels.
Things to do around Southwest Michigan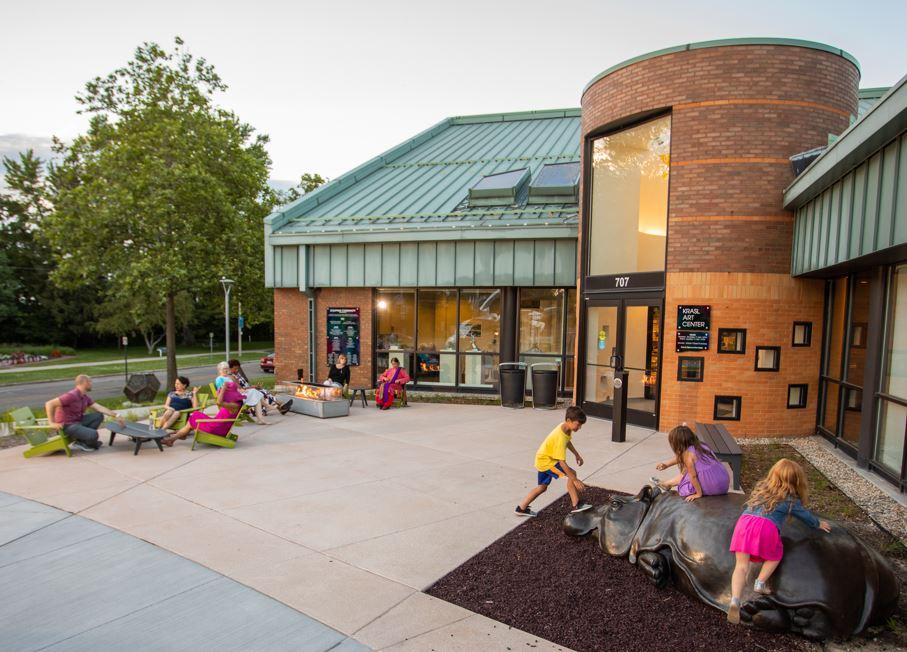 Krasl Art Center
If you've been meaning to make time for art, this is the place to go. Krasl Art Center has public galleries for rotating exhibits that are bursting with talent. And they have talented artists teaching you to make something of your own, too. Choose from ceramics, painting, stamp art and more. You could spend hours here, easily. You might as well learn a thing or two on your visit! On your way out, stop in the gift shop to find something to display at home.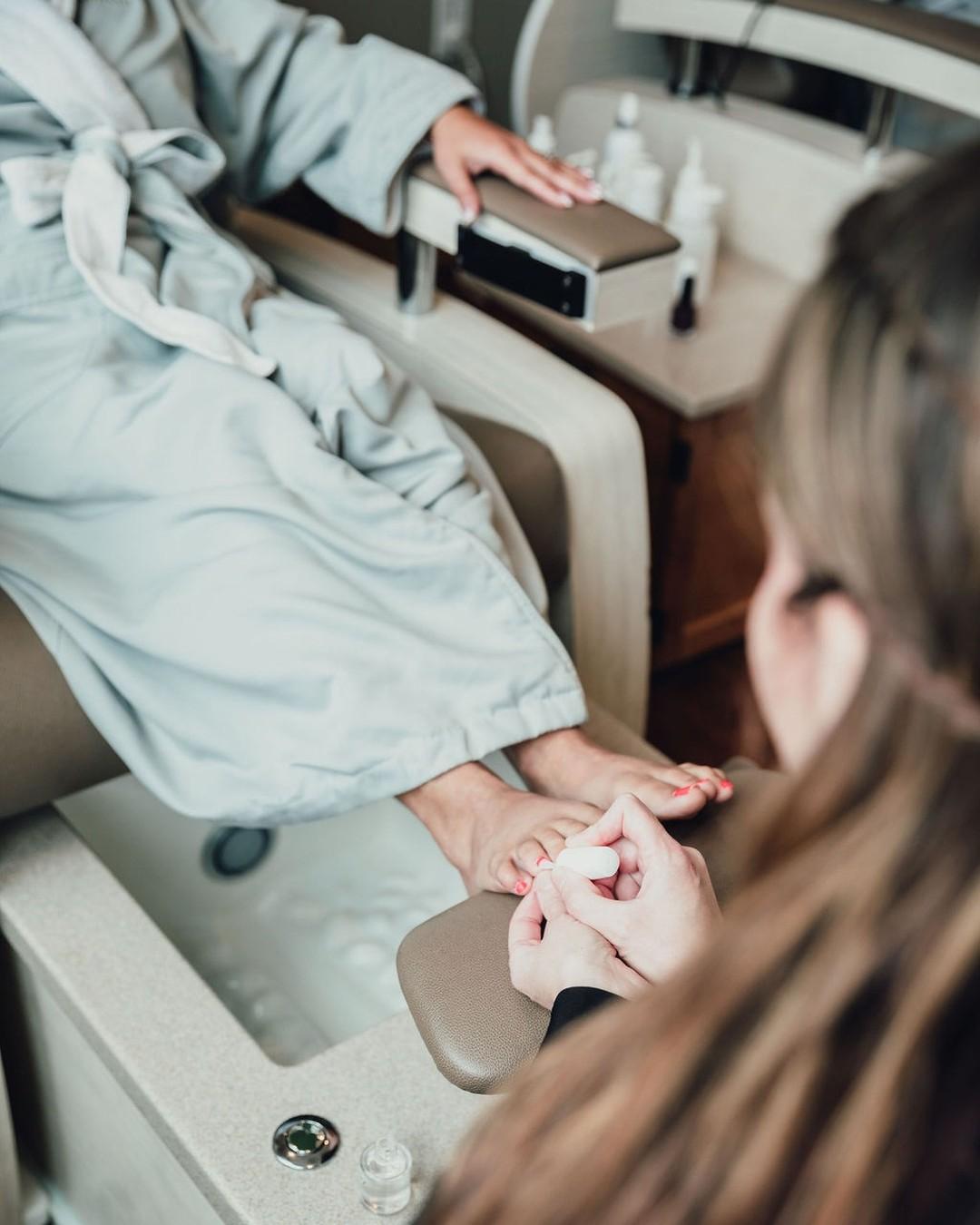 Spa at Harbor Shores
Name a better way to fully unwind than a day at the spa. Facials, hot stone massages, manicures and pedicures await. Located inside the Inn at Harbor Shores, the Spa at Harbor Shores has a full menu. Have a single service session, or make a day of it with one of their many package deals.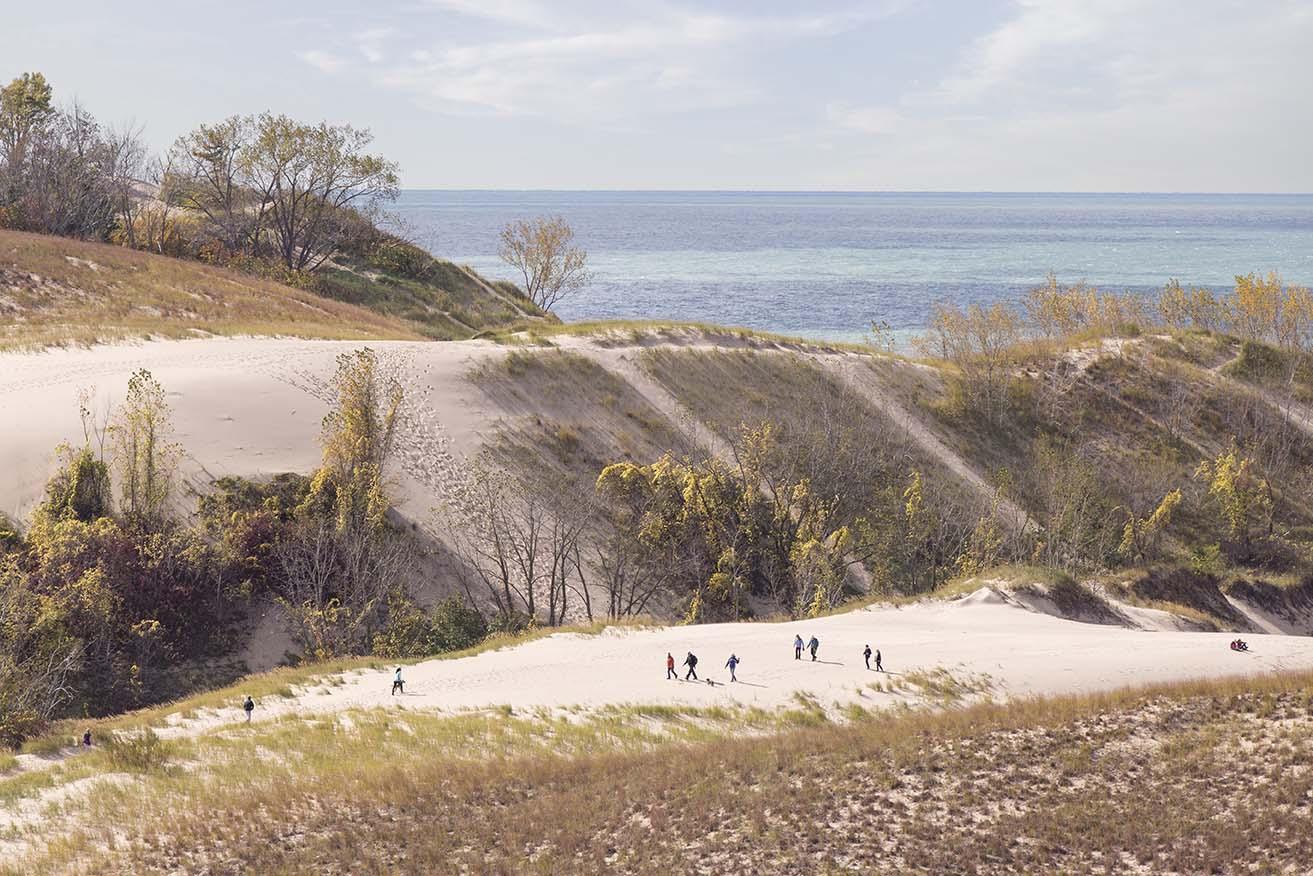 Warren Dunes State Park
Michigan has preserved 1,952 acres of natural beauty at Warren Dunes State Park, including three miles of Lake Michigan shoreline. The rugged forested and open dunes rise to 260 feet, creating stunning vistas of this Great Lake, hours of recreational adventures and relaxing fun. Bring along a hammock, hiking boots, a blanket and a book — whatever you'd like to embrace this gorgeous park. Some days, you can even see Chicago from here!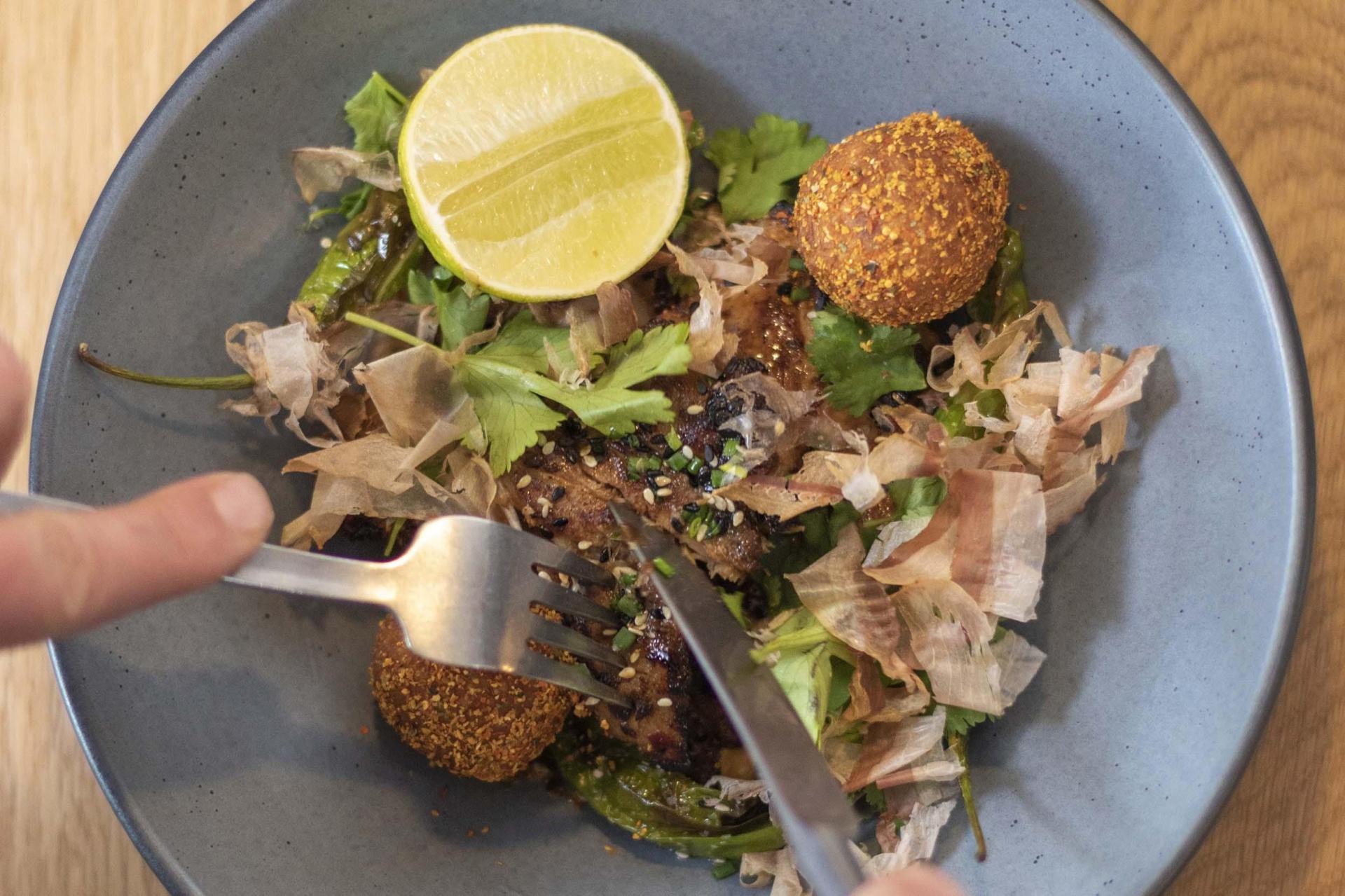 Solo dining
Whatever your taste, you can find it at one of our many restaurant's in Southwest Michigan. There's farm-to-table dishes at Mason Jar Cafe, carefully curated small plates at Houndstooth, ample waterfront views for morning pick me ups at Clifford's Coffee Canal, fine dining at Bistro on the Boulevard, fresh smoothie bowls by the Beach at Base Bowls & Company and much more. Save some room for ice cream, too! Check out all of our restaurants. There is something for every cost, cuisine and dietary preference.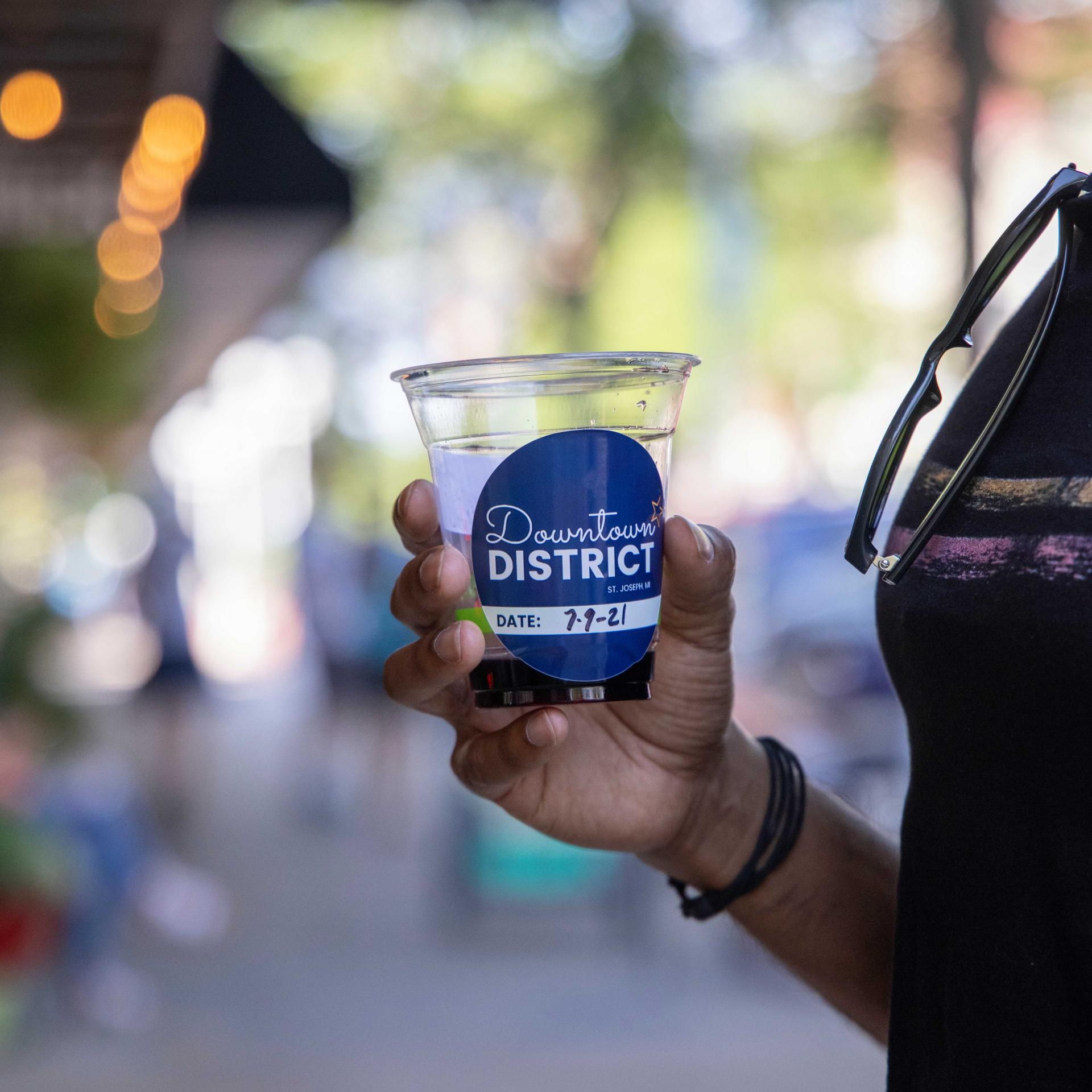 Social Districts
Our social districts give you a chance to enjoy a drink or two while perusing a lively area with local shops nearby. For example, there are three Downtown District locations within walking distance of each other and The Market, a curated collection of shops and restaurants in St. Joseph. And there are more locations on the other side of the main road! Shop at stores, grab a drink and enjoy responsibly.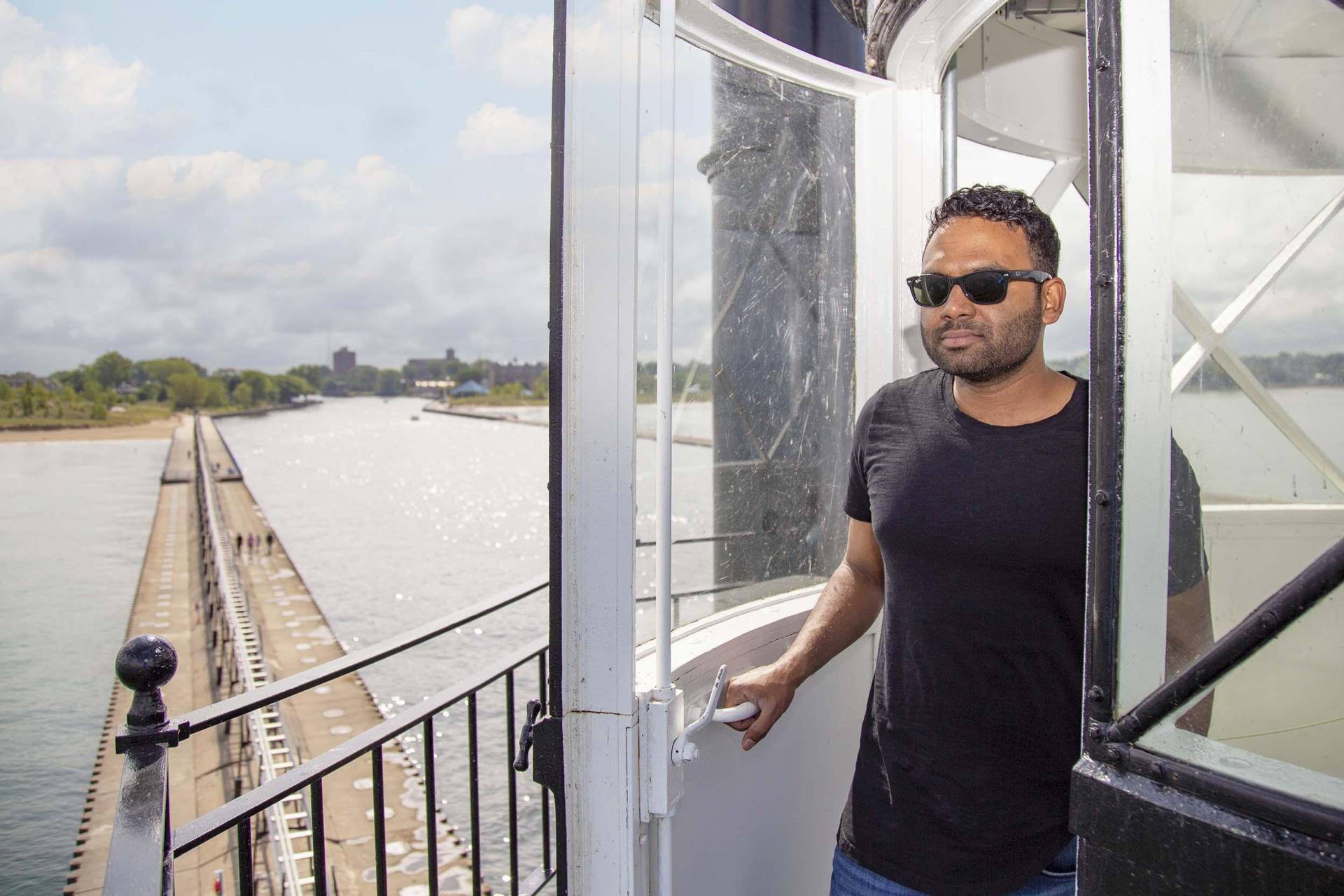 Lighthouse tours
It's actually very easy to learn about our iconic lighthouse history. Take a St. Joseph Lighthouse Tour to learn about our local heritage and walk to the top of the Inner Light tower! The inner lighthouse is open for a free introductory tour through the main level and the exhibit inside from Memorial Day weekend to Labor Day Weekend. Experiences that grant more access beyond that are ticketed. Private tours are available by appointment from May 15-Oct. 15.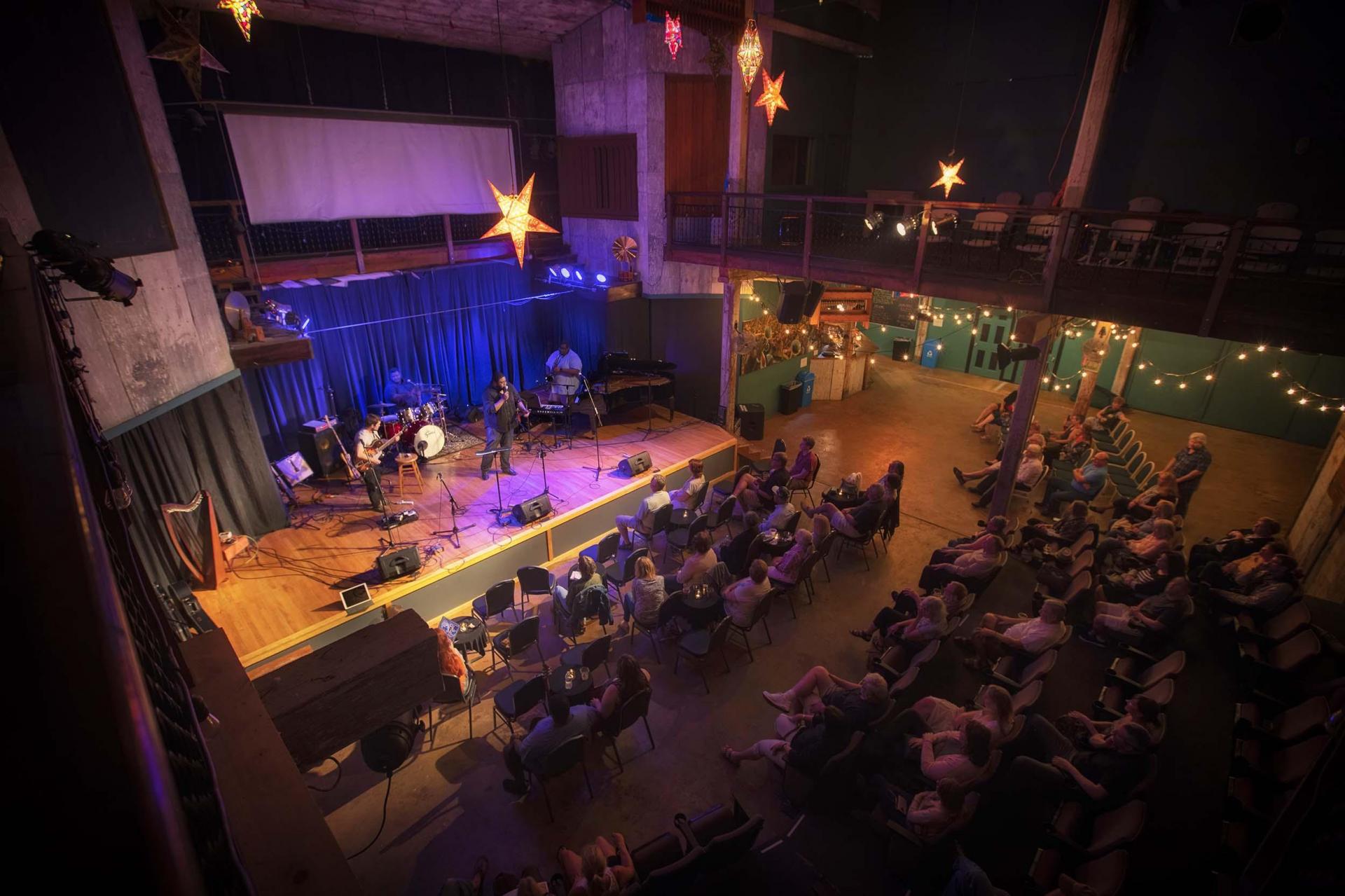 Live music or plays
Our region is filled to the brim with a fascinating history, rich culture and inspiring art scene. Connect with the artists, actors, musicians and dreamers calling this area home. Check out our Creative Connections locations to see a musical or performance, or stop by one of many live music events year round.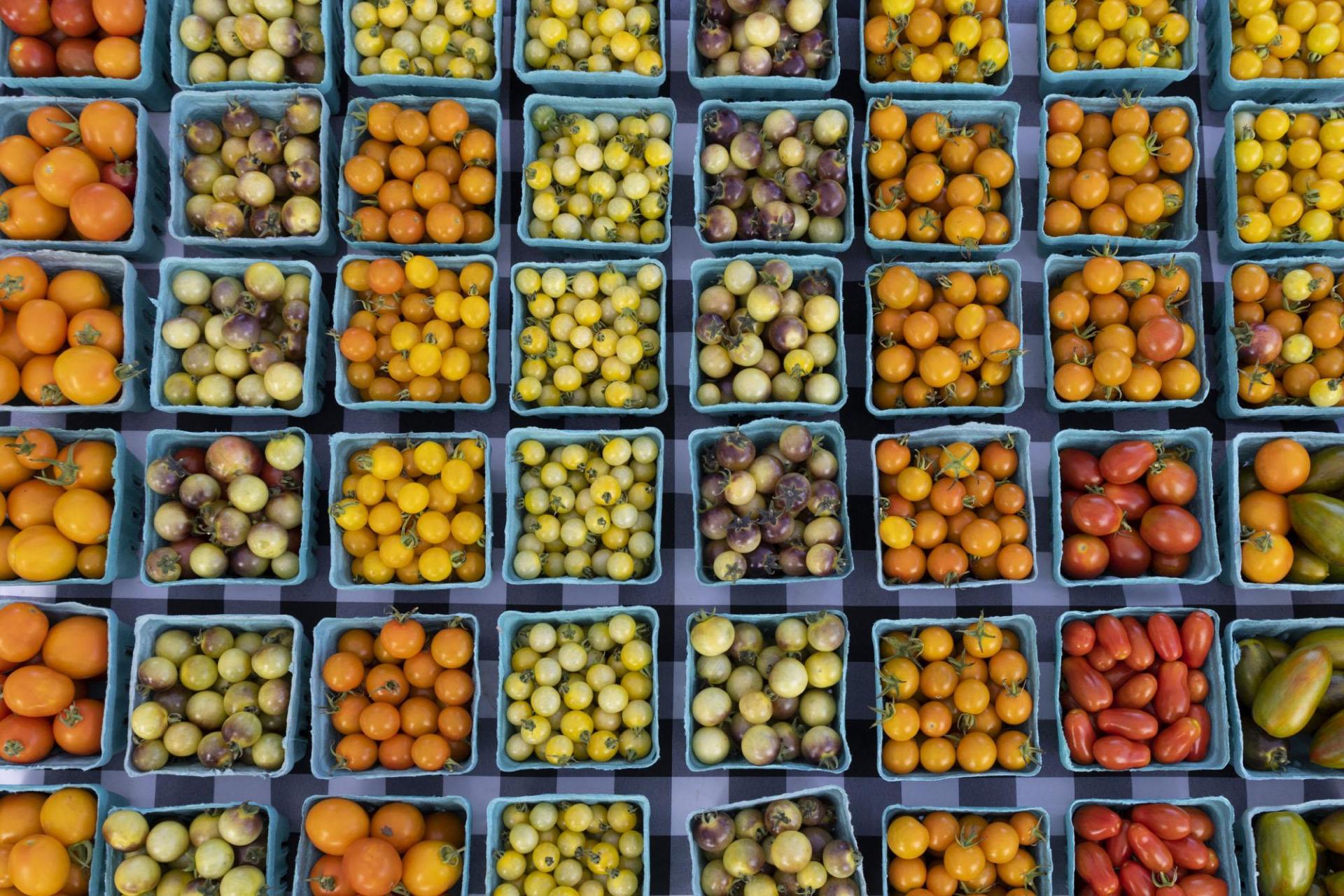 U-Pic or farmers markets
For 100 years, a big draw for vacationers has been the acres of orchards, vineyards and fields on our farms beyond the shoreline. Our climate and soil are just right to be one of our nation's best fruit, vegetable and flower growing areas. From late spring to mid-fall, you can gather up many of your favorite varieties when they are in season. Choose from plump sweet cherries and blueberries, crisp, juicy apples, tender beans, vitamin-rich broccoli, Brussels sprouts, cabbage, greens and kale, sugar sweet corn, sun-ripened grapes, peaches, pears, plums and nectarines, edible and decorative pumpkins, squashes and gourds and flowers in every color of the rainbow.
What truly sets our area apart is our farmers. They warmly welcome you to visit, see where your food grows and pick your own or gather up ready picked produce from their farm stands. Check out the various local farm stands and u-pic locations on your visit.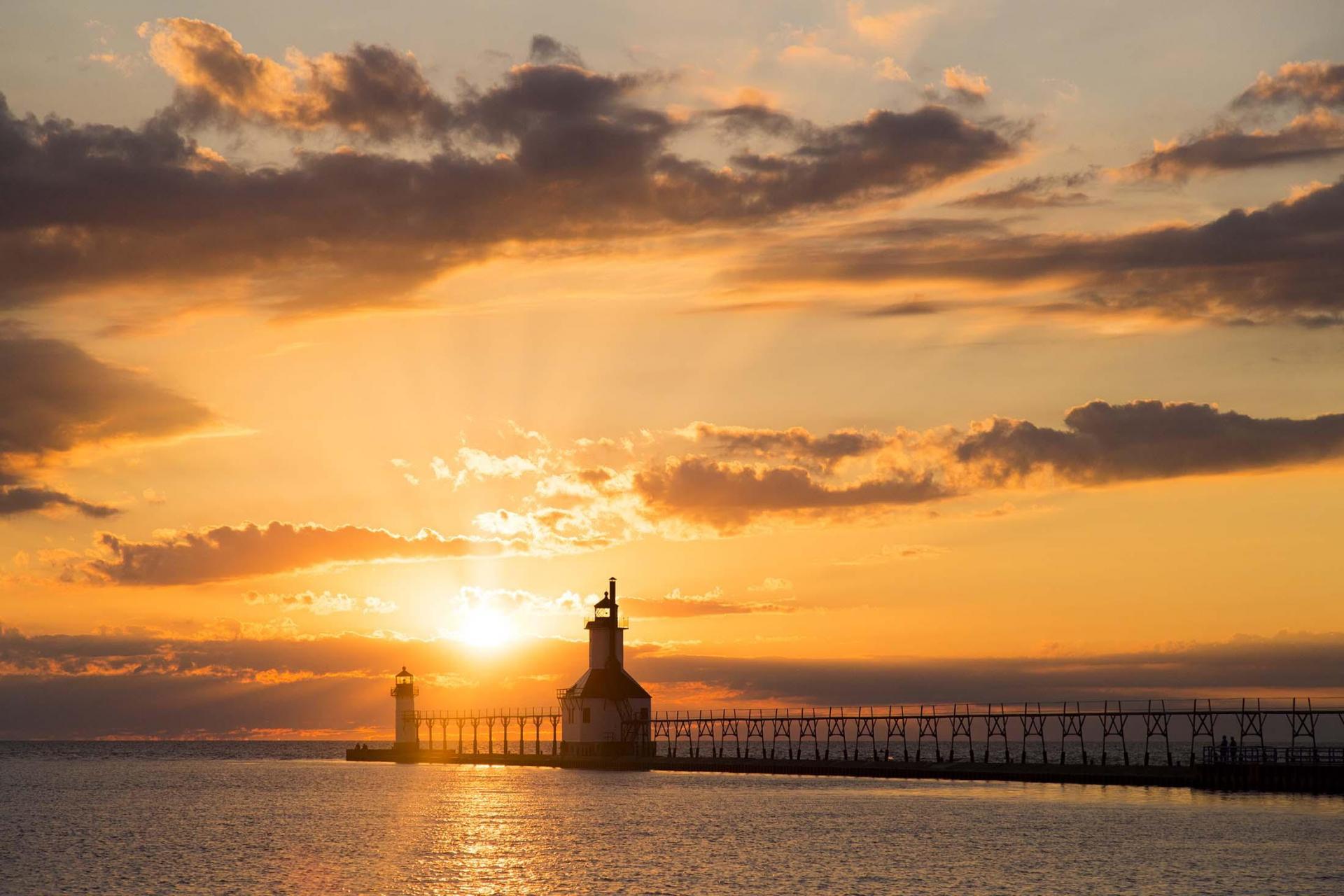 Sunset
It's a tradition here to end your day watching the sun sink down into Lake Michigan. Grab a front row seat to this show stopping spectacular full of orange, pink, purple and yellow hues at these popular locations.
Plan your trip now!
Excited to embark on your own adventure? Start planning now! Book your stay for whichever season you'd like to visit and then explore other popular attractions for that time of year. We hope your solo travels inspire you to find time for other solo trips — including back to Southwest Michigan to discover more.