Hiking in the Summer in Southwest Michigan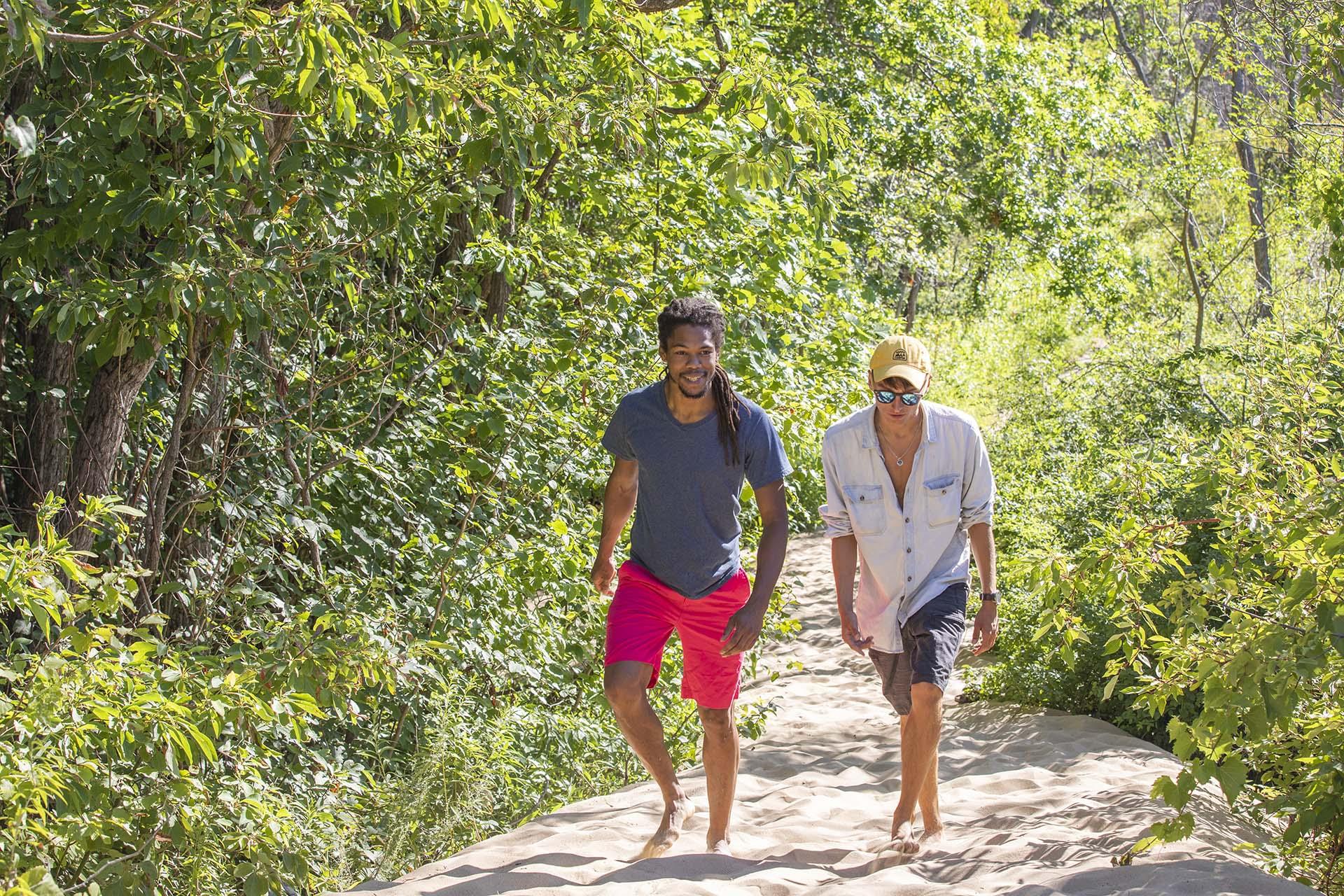 It's finally the time of year to get some vitamin D — and you don't even need a sun lamp to do it! Getting fresh air, steps and sightseeing have never been easier. Hiking in the Summer in Southwest Michigan promises good exercise and even better views!
Summer hiking trails
Below are just some of the many hiking trails in our area. It's hard to pick only a few as they are each unique in their own way whether it be views, terrain or surroundings. We encourage you to check out our Hiking & Biking trail guide for more ideas once you try these trails!
Love Creek County Park
Love Creek County Park in Berrien Springs offers six miles of hiking trails through a variety of habitats including a mature, beech-maple forest. You can take your outdoor time to a high-calorie burn by renting one of the park's mountain bikes to explore the 3.5-miles of beginner and intermediate biking trails. This trail can be accessed at 9292 Huckleberry Road, Berrien Center.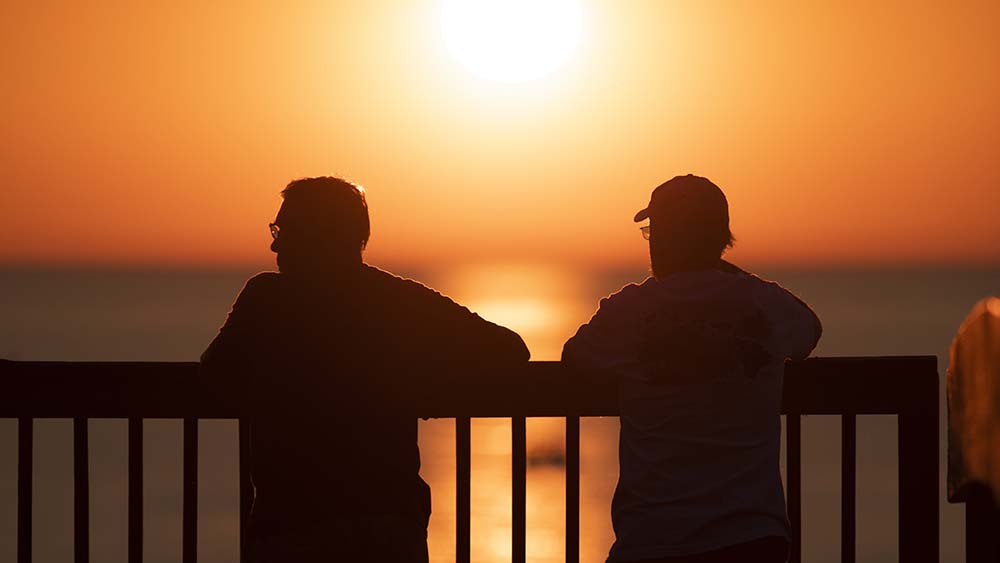 John & Dede Howard Family Recreational Trail
The John & Dede Howard Family Recreational Trail is one of the best ways to see St. Joseph. A good place to start is at the end of Lions Park Drive, below the bluff. Here you will walk under a canopy of trees to Park Street, then along Lake Michigan and the St. Joseph River. Be sure to cut up State Street from the river to walk through the picturesque downtown and tree-lined, Victorian-era neighborhoods. Dogs are welcome on leashes. We suggest this route for beginners or those looking for a casual, peaceful walk. Especially in the summer evenings!
Grand Mere State Park
Pass through Grand Mere State Park's lush forest trails across 985 acres before reaching magnificent sand dunes that will lead you to one mile of shoreline. Bring your furry friend along for the fun! Dogs on leashes are allowed on the trails and beach. Keep in mind this is a relatively challenging hike with moderate elevation changes but at the end you'll be rewarded with a secluded stretch of Lake Michigan. This park is located at 7337 Thornton Drive, Stevensville.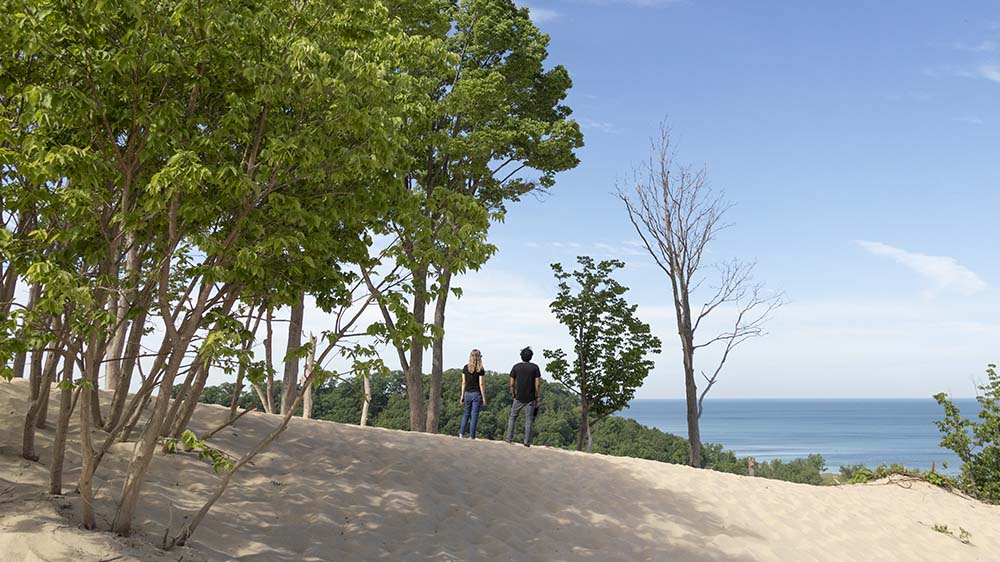 Warren Dunes State Park
Speaking of dunes, venture to 12032 Red Arrow Hwy., Sawyer, to reach new heights by climbing the dunes at this state park. It's strenuous for sure, but some of the best views from this perspective are during sunrises and sunsets. Watch Lake Michigan mirror the colors of the sun and sky from up above. Sometimes, you'll even be able to see outlines of Chicago's skyscrapers across the lake. On your way out, it's always fun to run down the dunes and let gravity do most of the work! If the dunes aren't for you, you can still hike the trails through the state park's woods.
Harbor Shores Nature & Fitness Trails
Get waterfront views and even see some wildlife along 12 miles that make up the Harbor Shores Nature & Fitness Trails in Benton Harbor. These paved hiking and biking trails take you through the Harbor Shores Golf Course, along the Paw Paw River, across wetlands and up the dunes for a breathtaking view of Lake Michigan. Be mindful of the golfers you may pass along the way and keep noises to a minimum while they are playing. Find more information on the trails on page 6 of our trail guide above.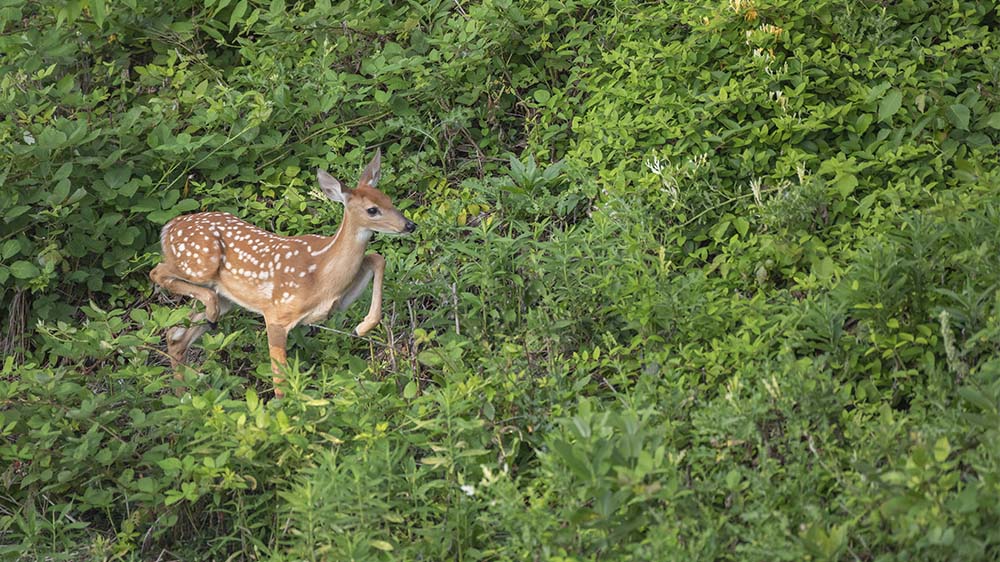 Andrews Trails
Andrews University is known for their single-track mountain biking trails, but did you know that you can also hike there as well? In total, there are 11 miles of hiking, walking and biking trails tucked into the northwest side of campus! The 7.7-mile loop is one of the most popular routes. It is a moderate challenge for those of you who want to find some tranquility outdoors during the day but also want to work up a sweat. There are two main access points: the Pathfinder Building lot or the parking lot along Campbell Drive. If you don't want to encounter any bikes on your hike, pick the light-blue hiking-only trail.
Summer Hiking tips
Before you head out, make sure to bring bug spray, wear comfortable shoes and dress in some layers depending on the weather forecast. Have plenty of water, snacks and a fully charged phone. For serious hikers, a compass is good to have on hand. If you get turned around easily, stay on designated trails only so you can find your way back. You're likely to see wildlife while you're out. Please admire from a distance, and don't pick them up or disturb them. Make sure to check for ticks before getting into your car to go home.
Enjoy these warm months of movement — happy hiking!