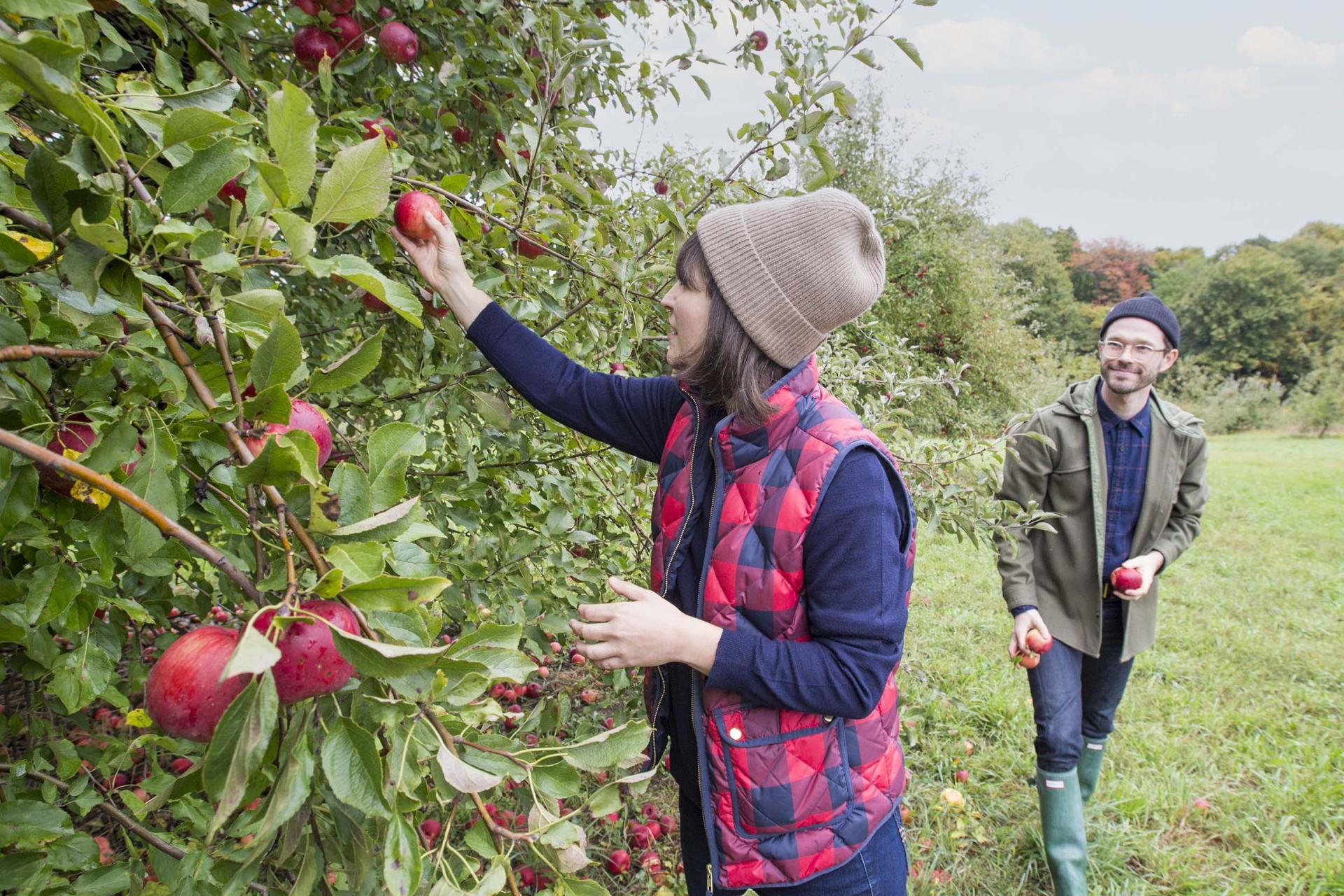 The same Lake Michigan that lures you into its sparkling fresh waters is the reason we harvest one of the largest varieties of fruits and vegetables in the United States! The lake tempers our climate to create some of the best growing conditions. That's why many of our farms have been owned by families for generations.
Today, dozens of our Southwest Michigan farms welcome you into their orchards and fields. Let your children see where their food grows. Handpick the freshest, sweetest strawberries, blueberries, peaches, apples, grapes and more to bring home to your table. Or choose the plumpest pumpkins to carve or beautiful Christmas trees to decorate.
Share memories at u-pick orchards, pumpkin patches, Christmas tree farms and more.
Going to our farms isn't just about fruits and vegetables bursting with exceptional flavors. It's about riding the hay wagon out to the orchards or Christmas trees, picnicking on a blanket, finding your way out of a corn maze, watching them milk cows then eating fresh ice cream after and playing outdoor games with grandpa and grandma. Visiting Southwest Michigan farms will become an annual tradition that won't end.
Bring home ready-picked deliciousness from our farm stands.
Many of our farms also have stands brimming with just-picked flowers, fruits, vegetables, herbs and pumpkins. You will also find seasonal decorations, jams, salsas, organic eggs and meats, cheeses, cider, donuts, pies, family recipes, Christmas trees, wreaths and more. Read our harvest guide food chart to learn what is in season each month or view our Farms & Harvest Guide brochure below.