Where to get your Southwest Michigan cider fix this fall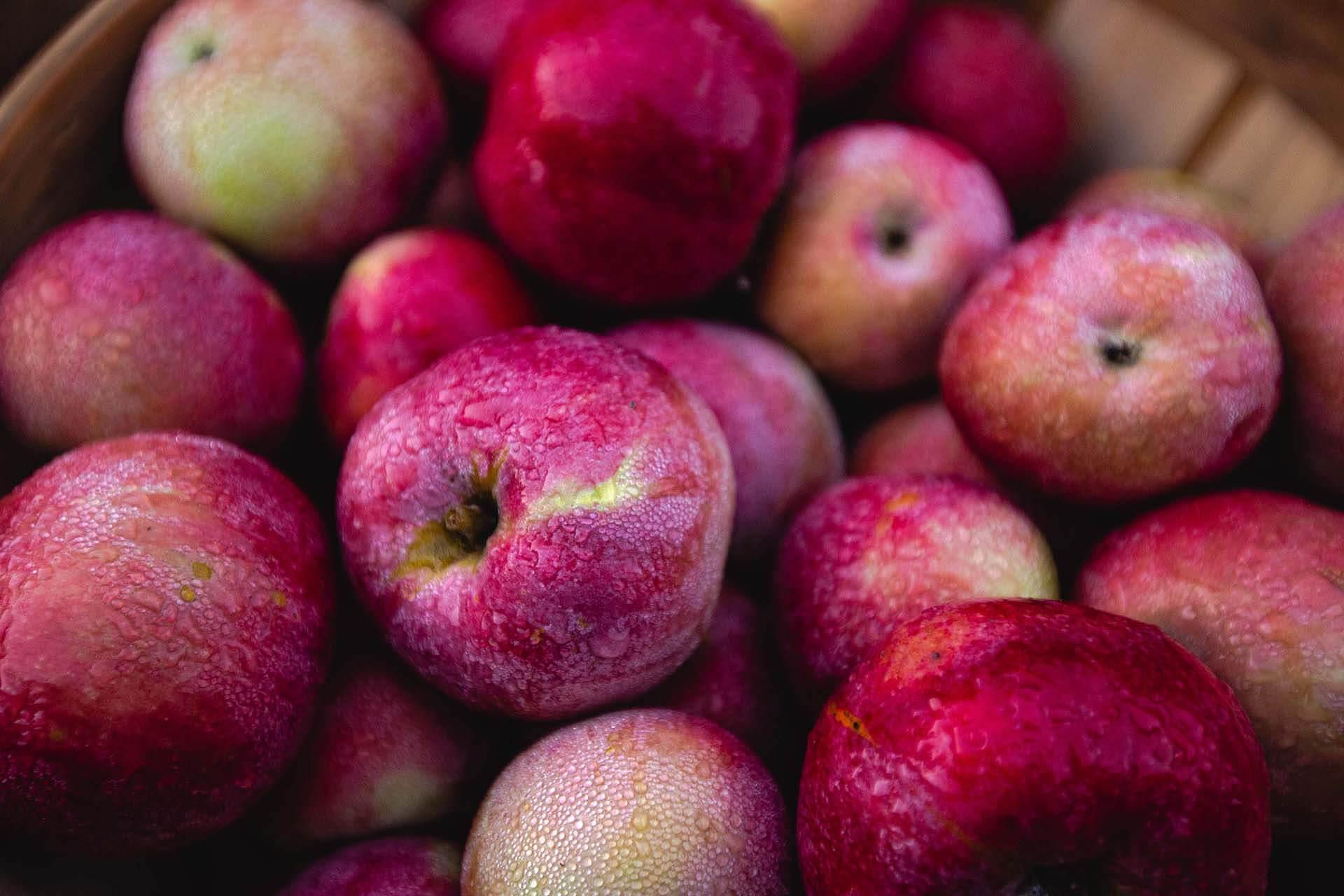 It's that time of year again where the color palette changes, and we contemplate if it's too soon to pack away our favorite summer clothes in exchange for fall flannels, sweatshirts and sweaters.
It's hard to be certain of when the fall weather will truly stick. But we have good news! You don't have to wait to enjoy fall activities. Even better, we're giving you a head start — some in-cider information on where to find fall's favorite cidery beverages in Southwest Michigan. Hard? Traditional recipes? Something new? We have it all covered below!
Owned by a grandmother/ granddaughter duo, this Baroda staple has 14 wines and 10 hard ciders on tap! While the winery was started in 2019, the Nitz family has farmed in the area for seven generations. In 1970, the family founded Arrowhead Vineyard and began growing juice grapes. They wanted to stand out when opening their winery, so ciders were added to the tap list.
As you drive through downtown, you can't miss the mural of two women drinking wine. Behind that wall is where the magic happens. Their hard ciders include unique flavors like blue poptart, apple crisp and spiced chai. You can even get a cider slushie. For those of you missing summer, this is the perfect piece of tiki paradise to reminisce and look forward to warmer days!
This 200-acre fruit farm, located in Coloma was settled by the Friday family in 1846. Today, the fifth generation of the family is continuing the business. Fruit Acres Farm Market features a wide variety of fruits including cherries, peaches, pears and, of course, apples throughout the harvest season.
They have Honeycrisp, Mild McIntosh, Sweet Gala, Sweet Swiss gourmet and Sweet Blonde Apples. From these apples, the Friday family makes 100% apple cider with no sugar added. Stop by for a sample of this sweet, delicious treat, then purchase some to take home!
Another farm in Southwest Michigan, Lehman's Orchards, has been in Niles since 1929. After several successful decades of selling sustainably grown, tree-ripened, hand-picked fruits, the family added a winery/cidery as part of the business, too.
The winery currently makes 10 fruit wines, two grape wines, one ice cider, six hard ciders and four meads (honey wines); all of the fruits used in the winemaking were estate grown. You can purchase frozen apple cider year round and fresh apple cider in the fall.
If you've ever wanted a farm at home, start small with an apple tree or two. Lehmans's small nursery sells 50 varieties of dwarf size heirloom and disease-resistant apple trees perfect for backyards. Orders for fruit, wine, cider and other products should be placed online or by calling ahead at 269-683-9078.
Fall and bowling go together, right? At Peat's Cider Social in Stevensville, they do! The former Lakeshore Lanes bowling alley remains, along with its vintage arcade games. What's new is the taproom where you can sample and purchase Michigan-made hard cider. The Peat family has created an atmosphere where visitors can enjoy Peat's Original Cider the way they'd always hoped — while socializing and celebrating local ingredients.

The Big Red Barn at Stover's is 165 years old! The Stover Family has been working in it since wooden pegs — not nails — were used to hold the structure together. Stover's Farm Market & U-Pic, a family-fun farm, has been growing fresh fruit at this Berrien Springs location since 1927.
Here, fresh air is free, and delicious cider awaits. This year, the Stover family is also offering homemade donuts on Fridays and Saturdays! Stop in for a bite before the season ends.
New to Downtown St. Joseph, The Market features a community taproom which has 16 rotating taps of local creations — some of which are cider! Stop in today to try some. Take time to shop the other vendor spaces. One is an indoor farm market that carries chilled, locally pressed cider in traditional and other flavors.
In 1940, 18 local fruit farms united to sell their harvested produce. Today, The Country Store at Watervliet Fruit Exchange has maintained its old-fashioned character and one-on-one customer service while offering the latest products for area farmers and gardeners.
While perusing products in the store, you'll find several locally made hard ciders, along with craft beer and wine.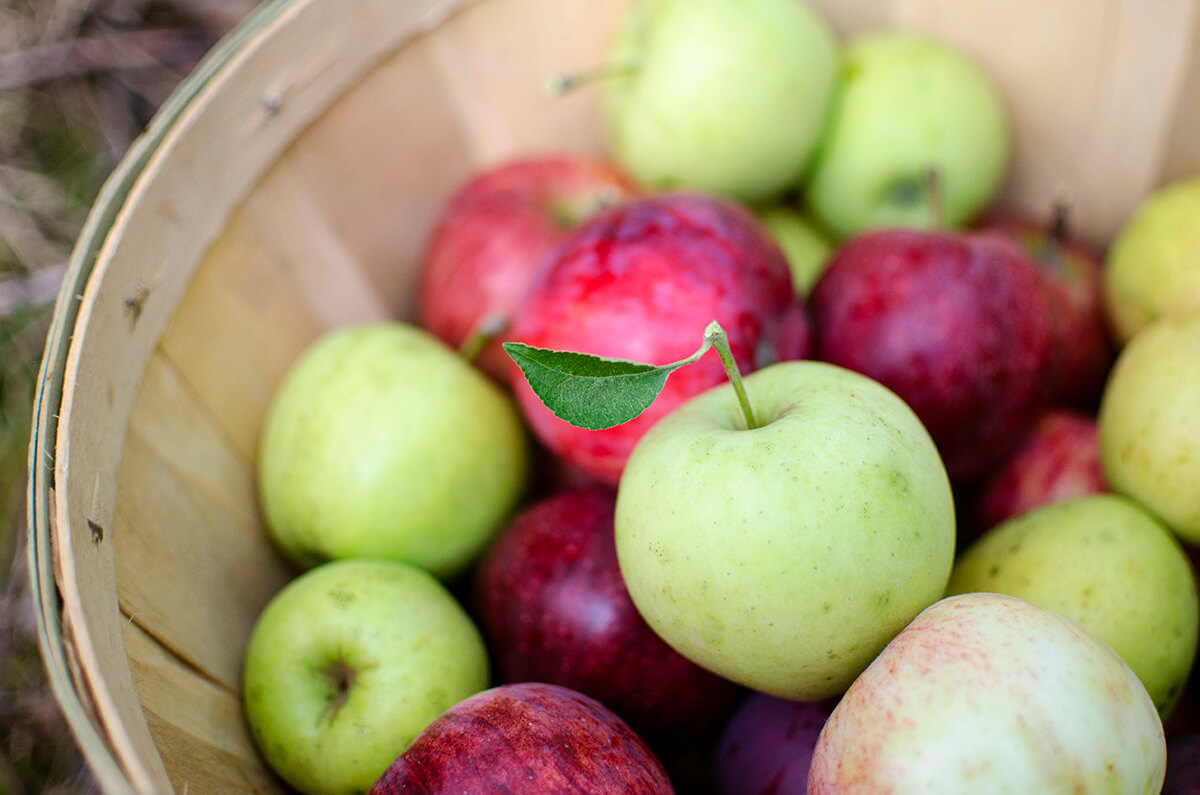 When stopping for hard cider, don't forget to stamp your Makers Trail passport! With only a few weeks of fall to hit all of these stops, where will you get your cider fix first?