Curious about the Big Red Barn on M-139? Listen to this podcast.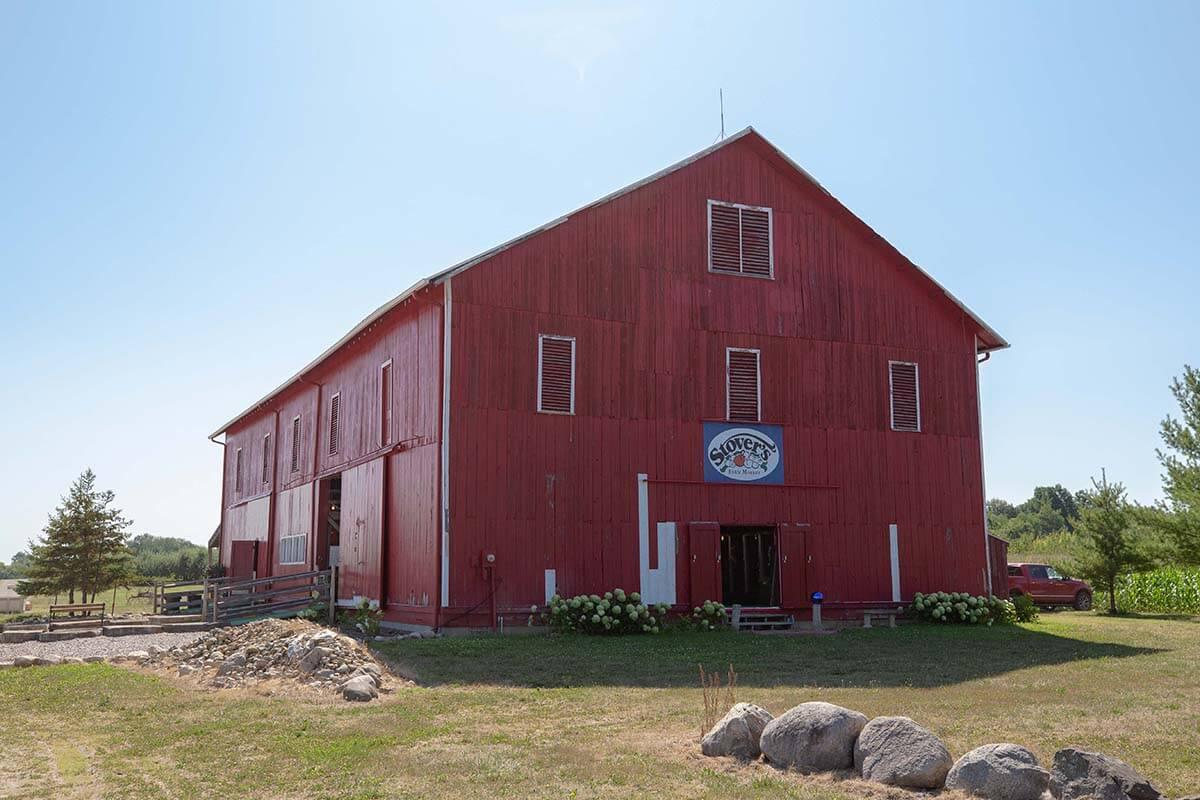 As you drive south on M-139 toward Berrien Springs, you can't miss it. On the left is a massive red barn with giant letters formed by the shingles on its roof — STOVERS. The farm's lineage of owners dates back to John and Sarah Stover purchasing the land in 1890 where they grew grain and fruit along the St. Joseph River. Four generations later, John's great-grandson, Ken and his wife June, had the vision to add the U-Pic and farm market. They diversified the crops to give locals and tourists reasons to stop for 20 different fruits and vegetables from strawberries in June to 14 different varieties of apples available through November.
Today, a fifth-generation Stover, Kenny and his wife Erin, own and operate Stover's Farm Market & U-Pic. Kenny pursued this career in place of the one he planned for in macroeconomics and international business. The result? A regionally-celebrated success.
MLive's "Michigan's Best" podcast recently talked with Kenny about the benefits of Lake Michigan on fruit, pandemic-driven farm-fresh fruit appreciation and what it's like to celebrate 150 years of farming. Give it a listen, then visit Stover's to get your farm-fresh goods today!