A first-timer's guide to Southwest Michigan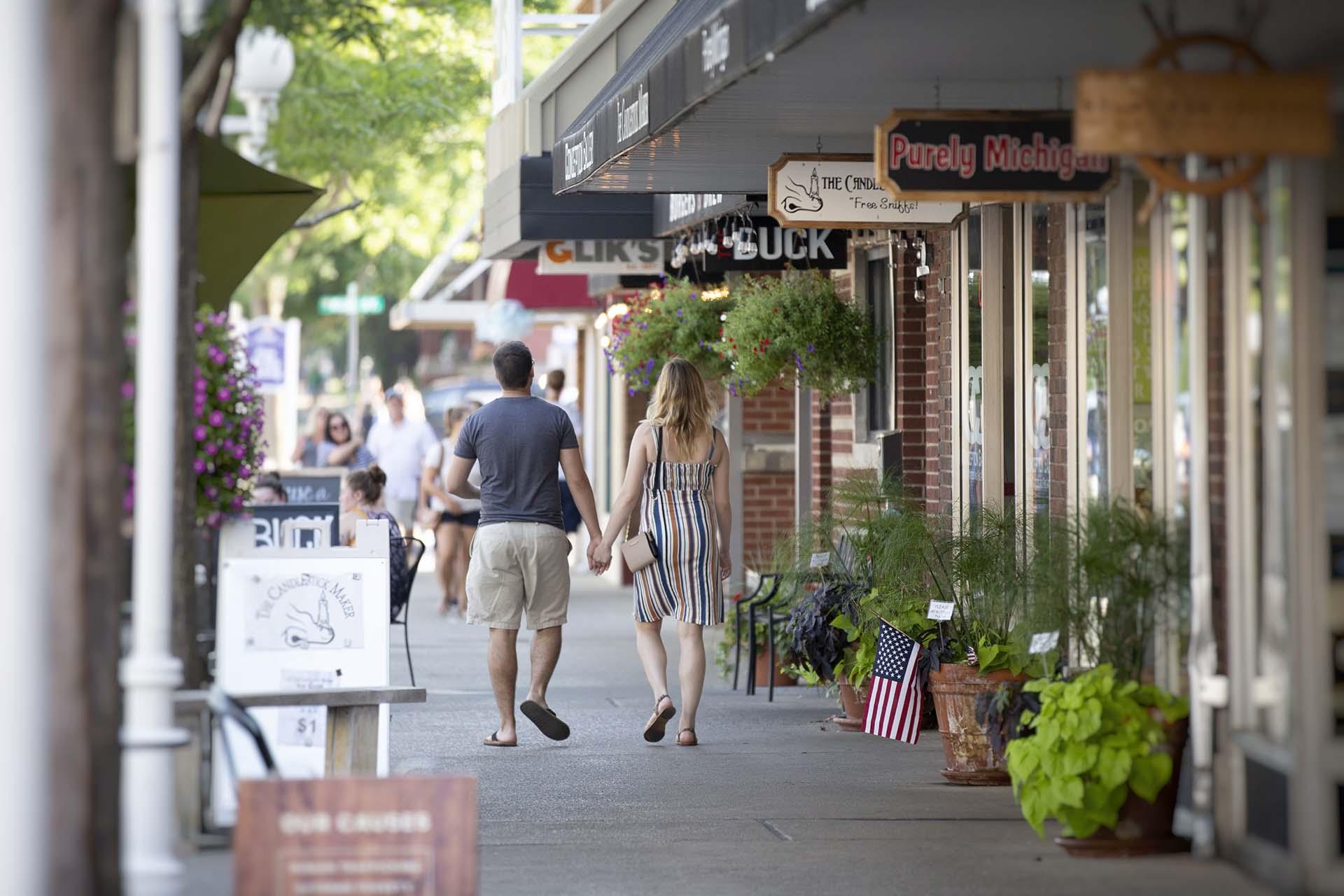 Never been here before? We're here to help you make the most of your stay. Follow this first-timer's guide to Southwest Michigan to make sure you cross off all of the top attractions, restaurants, must-see views and most share-worthy locations from your list.
Where to stay
First things first, you need somewhere to sleep. Our amenity-filled hotels in Benton Harbor, St. Joseph, and Stevensville are close to everything on your list. Check out our lodgings to book your stay.
When is the best time to visit Southwest Michigan?
Southwest Michigan is a four-season travel destination – it's beautiful year round. Of course, the best time to visit depends on what you want to do. Here's a little more information about each season here.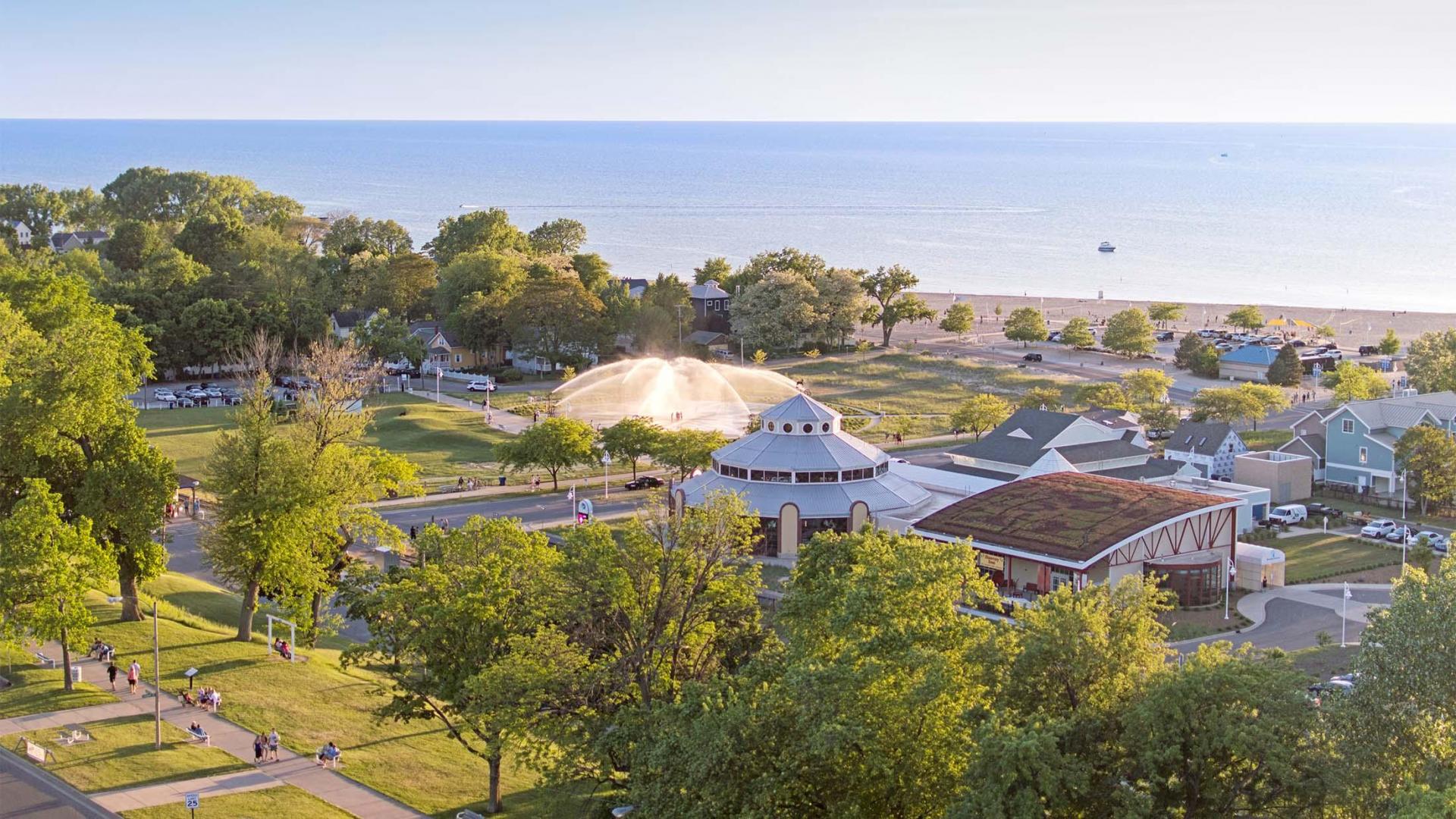 Summer
Being on the coast of Lake Michigan, summer is the most popular time of year to visit. It's warm and sunny and has perfect weather for lake activities. It's also when most of our big events take place. Summer also brings an abundance of produce to our farms and farm stands, and there's nothing like eating fresh-picked fruits and veggies from our local farmers. View our harvest guide to find out when your favorites will be in-season.
Popular summer activities:
Beach

U-pick cherries, strawberries and blueberries

Makers Trail tours

Creative Connections

Kayaking

Boating

Hiking

Fishing

Makers Trail Festival

Chalk the Block
Keep in mind that summer is also the busiest time of year to visit; so plan on things being a little more crowded.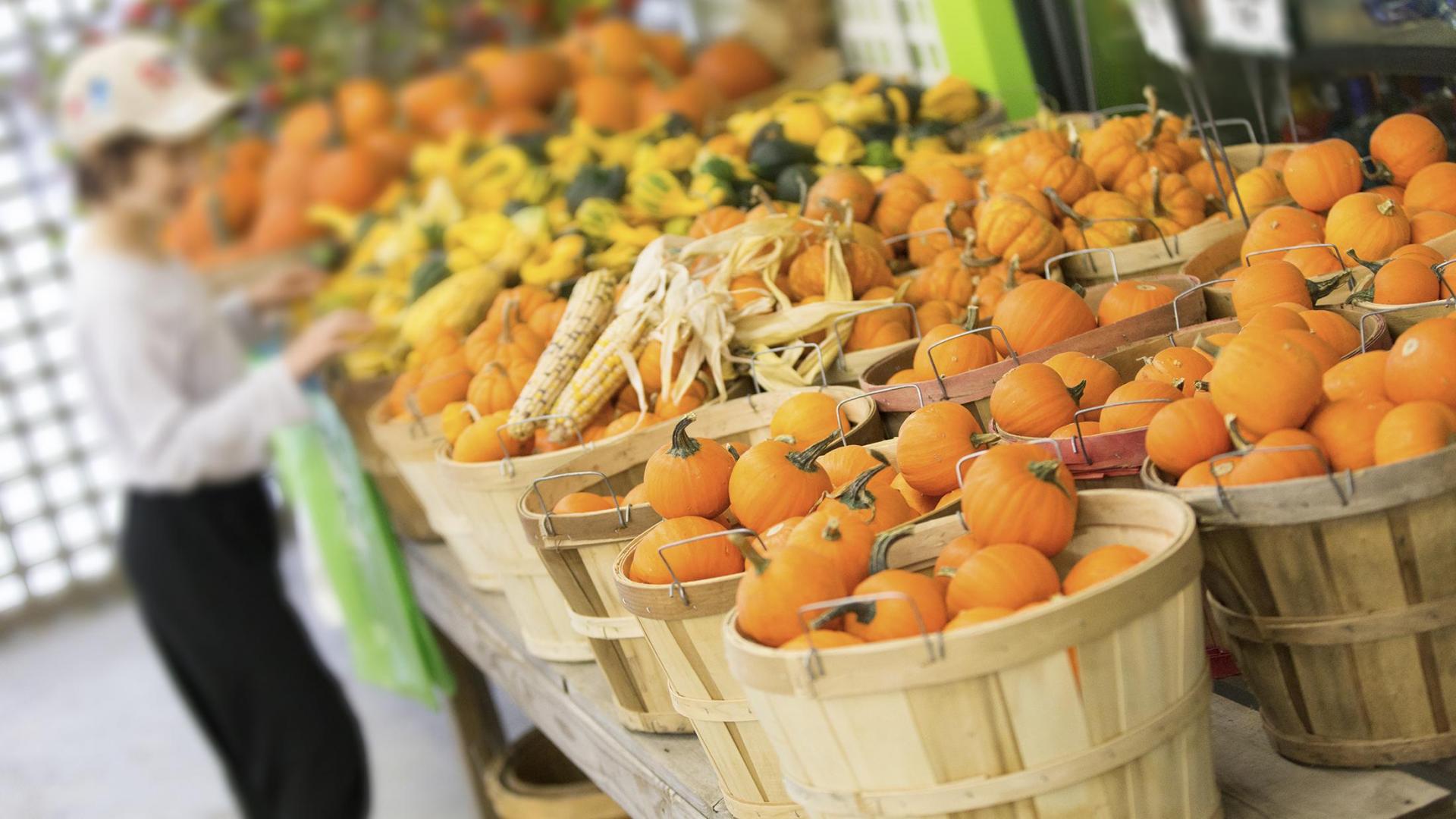 Fall
Fall in Southwest Michigan is seriously underrated! The gorgeous fall colors, mild temperatures and bountiful harvest make fall one of the best times to travel this way. It is also a more laid back and affordable time of year to visit since our busy summer season has come to an end and kids are back at school.
Favorite fall activities:
Fall color tours

Makers Trail tours

Creative Connections

Apple picking

Picking out pumpkins

Kayaking

Hiking

Surfing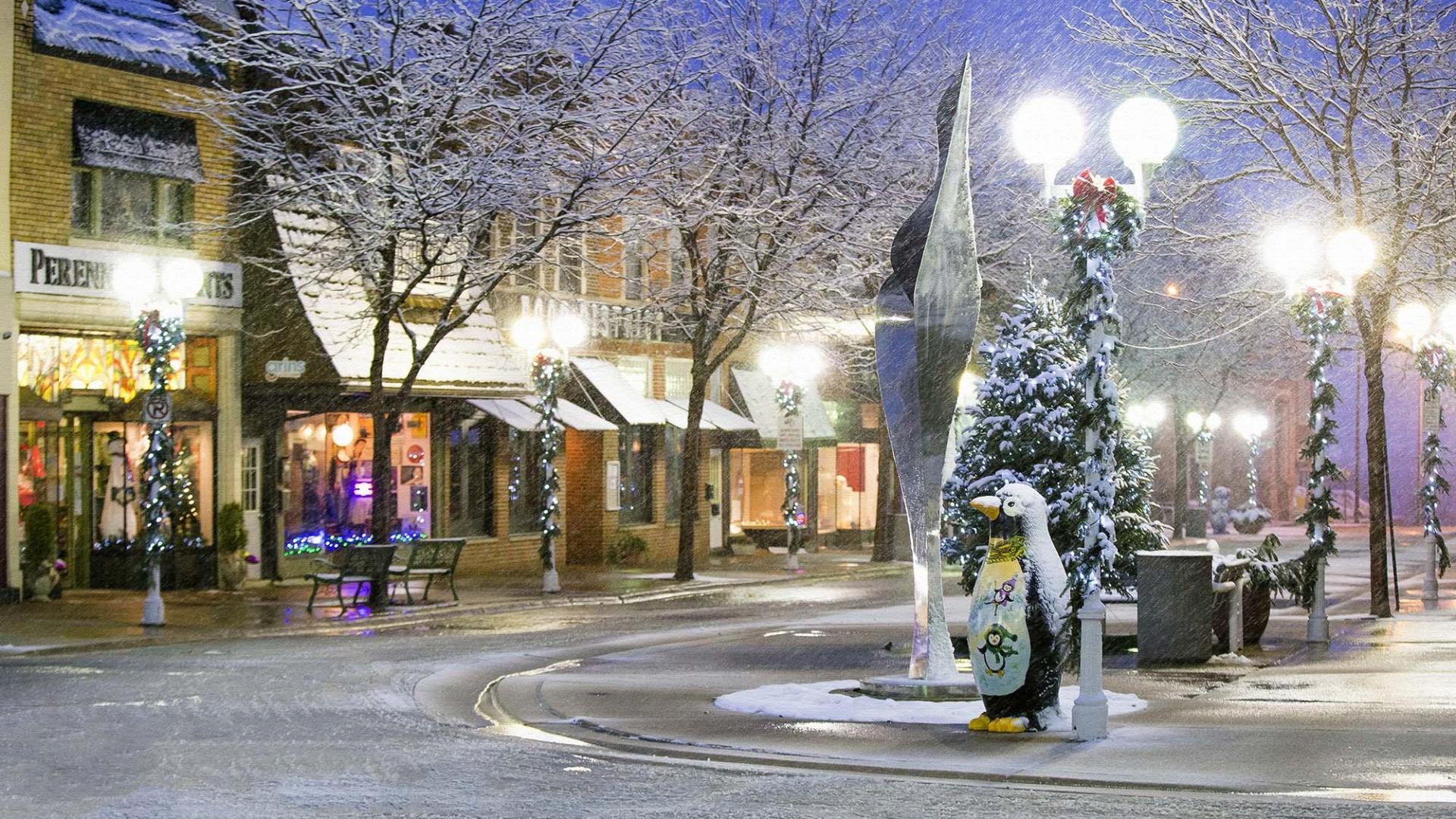 Winter
Michigan gets a bad rap for our harsh winters but there is a lot we appreciate about this season. You'll be awed by the ice formations on the piers and lighthouses, and enjoy cross-country skiing, snowshoeing or fat-tire biking along quiet snowy trails. Then warm up with wine, cider, beer or spirits at one of our many wineries, breweries, cideries or distilleries. Winter is the least busy time of year to visit, not to mention peaceful and gorgeous. Dress warm!
Favorite winter activities:
Cross-country skiing

Fat tire biking

Snowshoeing

Hiking

Ice skating

Surfing

Makers Trail tours

Creative Connections

Downtown shopping

Light Up the Bluff

Magical Ice Festival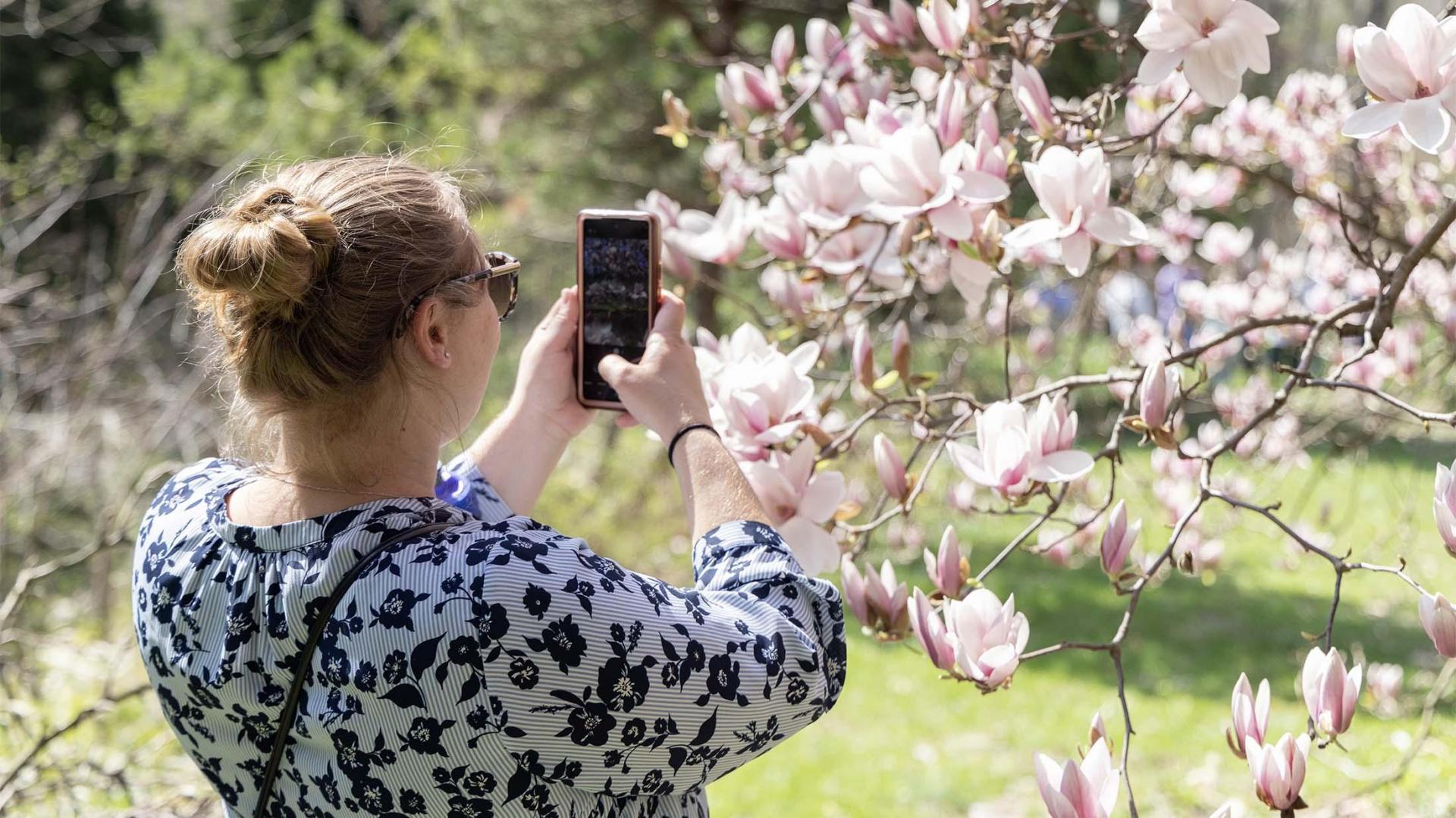 Spring
Spring is the beautiful time of year when the snow begins to melt, everything turns green again and blossoms begin to pop up. The perfect time to enjoy the fresh air and explore the new exhibits at our galleries and museums before our high season picks up. Southwest Michigan is also a great choice for kids on spring break because there are so many family friendly attractions to keep kids busy all week long.
Favorite spring activities:
Blossom tours

Golfing

Kayaking

Hiking

Explore galleries and museums

Blossomtime Grand Floral Parade
Things to do in Southwest Michigan
From your food to your fun, here are the most popular ways to spend your time here!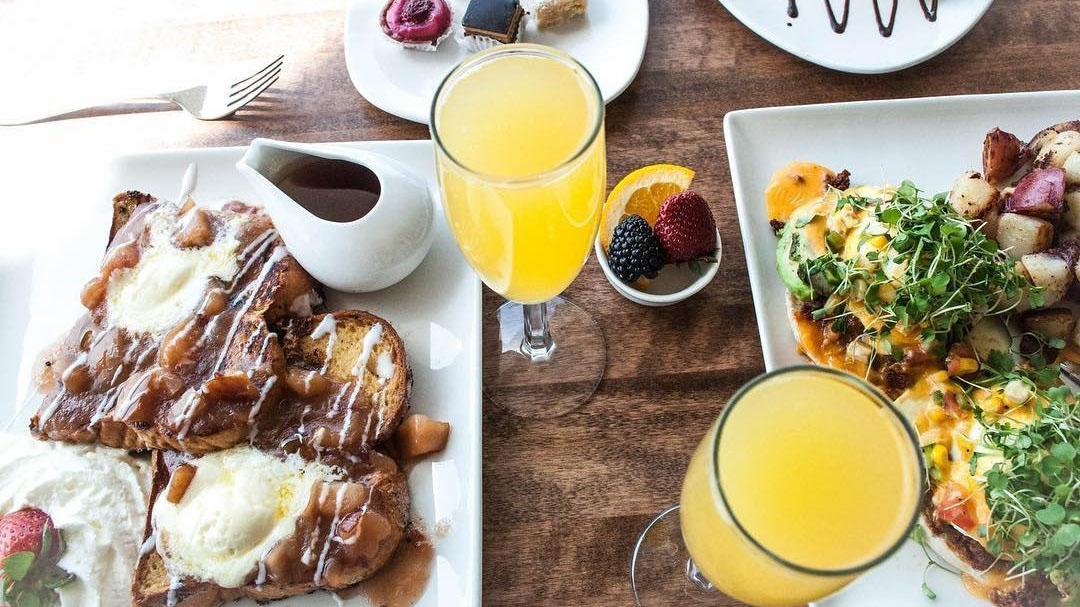 What to eat
You're on vacation so treat yourself to Southwest Michigan's best restaurants! Here are some options that both locals and tourists enjoy.
Breakfast
Mason Jar Cafe: This cozy cafe in the Benton Harbor Arts District serves up made from scratch, locally-sourced, organic and delicious food. Literally every item on their menu is tasty so you won't leave disappointed. Sip on a specialty latte with your huevos rancheros, you'll thank us later. Open daily.
Staymaker Restaurant

:

Brunch lovers, this is your place! This ultimate brunch buffet includes breakfast-themed pizzas, taco bar, breakfast meats, savory casseroles, fresh-cooked eggs, a donut bar, house-made pastries, a build-your-own Bloody Mary bar and a unique cocktail menu. Gluten-free, vegetarian, vegan plus non-alcoholic drink options are available. Served every Sunday.
Lunch
Silver Beach Pizza

:

Easily one of the most popular restaurants in Southwest Michigan, many say it's the best pizza in the area. Try a slice of one of their specialty pizzas with a frozen schooner of your favorite Michigan brew. Enjoy it all with a view of Lake Michigan.


TIP:

During summer months you can expect wait times.

Check in on Yelp

to save your place in line or kill time at the Silver Beach Carousel right across the street! You can also pick up a pizza from their to-go window to take with you to Silver Beach.

Clementine's Too

:

Known for their delicious onion rings, you can dine with a view of the St. Joseph River.

Plank's Tavern

:

This American-style waterfront restaurant located inside the Inn at Harbor Shores features views of the St. Joseph River, an outdoor patio and dockside bar. 
Dinner
Dessert 
Kilwins Ice Cream and Fudge Shoppe: You can find all things sweet at Kilwins in St. Joseph. Handmade fudge, 32 flavors of ice cream, chocolates, old fashioned shakes & malts, giant caramel apples and more!
What to drink
If you're on the hunt for the best craft beverages, Southwest Michigan is the place to be. The Makers Trail — our collection of breweries, wineries, cideries and distilleries — has over 40 locations. Each place offers a unique experience from vineyard views, outdoor beer gardens and live music to wines on tap, historical buildings and locally sourced foods. Check out the full list of locations and transportation services here.
Most popular Makers Trail locations:
TIP: Tour the Makers Trail early September-May, and earn prizes! Download the Makers Trail passport, and collect stamps at each destination you visit. Collect 10 stamps to earn your first prize.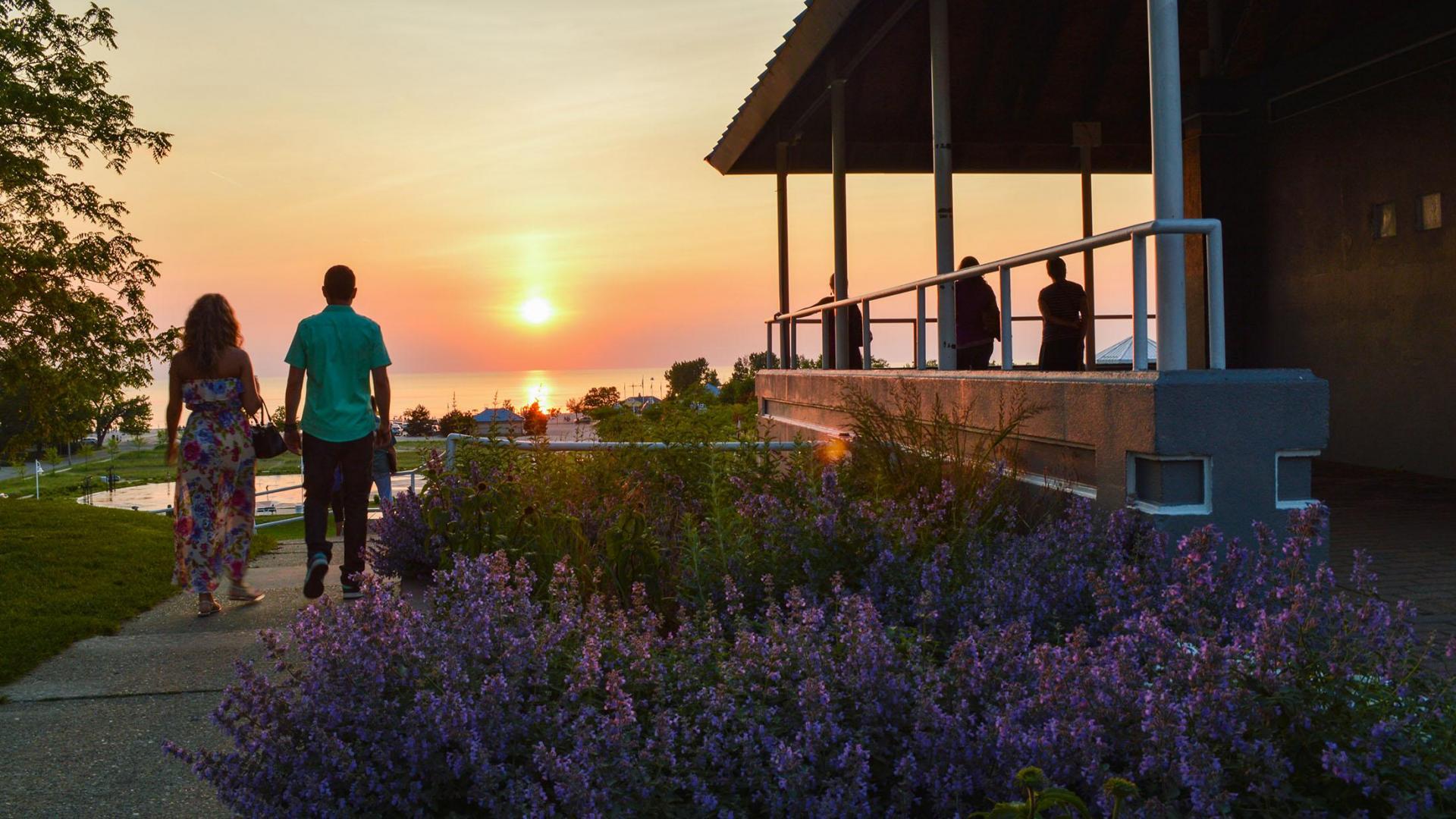 Activities
There are lots of things to see and do in Southwest Michigan so we've narrowed it down to the top attractions and sights that you must see your first time here.
Watch the sunset 
This is the number one sight you must see while you're here! Watching the sun set over Lake Michigan and fill the sky with beautiful shades of pink, red, yellow and orange will be the perfect ending to your day.
Best viewing spots:
Go to the Beach
Here in Southwest Michigan, we're best known for our beaches, so you have to go to at least one while you're here. Even if you're not visiting in the summer, a Lake Michigan beach is a must-see.
The most popular beaches are:
Splash at the fountain
Whirlpool Compass Fountain (May-September): Measuring 200 ft. in diameter, Michigan's largest splash pad is located just below the bluff in St. Joseph and only steps from downtown and Silver Beach. Water cannons spray 35 feet in the air and run every 15 minutes. In between, you can splash in the ground sprinklers. This will be fun for the whole family, and the best part is it's free!
Climb the dunes at Warren Dunes State Park
The towering sand formations rise 260 feet above the lake. If you can make it to the top you'll be rewarded with one of the best views of Lake Michigan, and you might even be able to see the Chicago skyline.
Experience our farms and farm markets
Many people travel here to get that farm experience and to find the freshest of fruits and vegetables. You'll love our family-owned farms and the fresh taste of their produce even more! Many farms offer u-pick fruits, too, so you'll have the fun of picking them yourself and eating them right off the tree.
Go kayaking
Rent a kayak or stand up paddleboard (SUP) from Third Coast Paddling and explore the Paw Paw River. You'll have a blast paddling with friends and family and get a great workout in, too. Have your own kayak or SUP? Check out our water trail guide for route options.
Take a Hike
The best way to explore the natural beauty of the area is by hiking one of our many trails. View our trail guide to help you choose the best one for you.
Favorite Hikes:
Visit the Silver Beach Center
Take a spin on the iconic Carousel located below the bluff by Silver Beach. Choose from 48 beautifully carved figures and two chariots to ride on. The Carousel house also has a gift shop filled with souvenirs and prizes and a museum commemorating the Silver Beach Amusement Park that stood on Silver Beach from 1910 until 1971. This indoor attraction is fun for all ages and perfect for year-round family fun.
Just down the hall at Silver Beach Center, kids ages 3-12 will also have fun at the Curious Kids' Discovery Zone. They can explore 10 different interactive exhibits and enjoy learning through fun activities. Perfect if you're looking for something hands-on for your kids to do!
Explore our art and museums
Discover the creativity flowing through Southwest Michigan. Connect with our artists and learn about the rich history that lives here. Visit Water Street Glassworks to see their glass blowing demonstration, go for a sculpture walk along the river and then take photos with the murals around downtown St. Joseph. Can you spot the giant squirrel waiting to take your photo? Earn fun, artsy prizes for some of these stops and more when you play Creative Connections!
Tour the St. Joseph Lighthouse
Go inside the St. Joseph North Pier Lighthouse. Walk the pier (accessible from Tiscornia Beach Park) and see the inside of St. Joseph's most iconic landmark. It's free to view the first floor of the newly restored lighthouse. A $10 fee will be charged to climb to the lantern house. The walking tour, which includes the climb, is also $10. View the open hours here.
Explore St. Joseph with a Surrey rental
When you rent a surrey from Scooter Joe's, you can pedal around St. Joseph with your family, friends and relatives in vehicles that seat up to 11 people.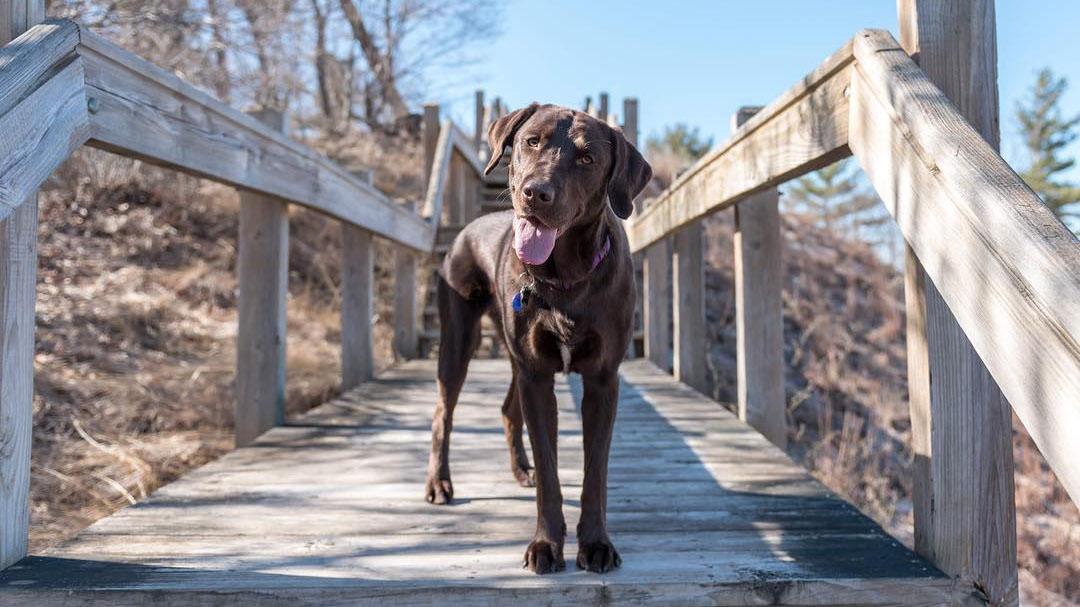 Traveling with a pet?
Check out our pet friendly guide for a list of all of the places to visit with your furry friend.
How to plan your trip
Need help planning your stay in Southwest Michigan? Check out our itineraries for a step-by-step guide. Or contact the Southwestern Michigan Tourist Council at 269-925-6301 or info@swmichigan.org for more advice and recommendations for your first time visiting.
Book your stay today
With so many fun places to go in Southwest Michigan, you will want to turn a day trip into a longer stay. Our expanded number of lodgings make it easier to find the amenities and rates you like. But reserve your stay soon for the best choice of dates during summer!