Journeyman Distillery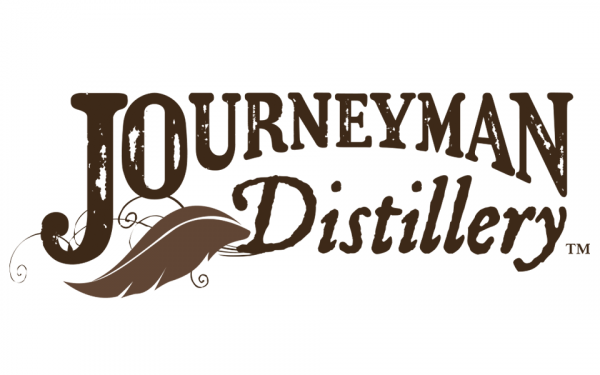 109 Generations Drive
Three Oaks, MI

Tel: 269-820-2050
If you have ever asked "What distillery is near me" while visiting Southwest Michigan, Journeyman Distillery is nearby and a must-stop on your Makers Trail distillery tour. This Three Oaks-based Michigan distillery is renowned for its certified organic distilled spirits. Everything poured here is handcrafted, authentic and steeped in history.
A visit will easily fit into your itinerary all year round. Journeyman Distillery is open 362 days a year:
Monday-Thursday | 11:30 a.m.–10 p.m.
Friday-Saturday | 11:30 a.m.–11 p.m.
Sunday | 10 a.m.-10 p.m.
Sunday Brunch | 10 a.m.-2 p.m.
Closed: Thanksgiving Day, Christmas and New Year's Day
What distinguishes Journeyman Distillery spirits
Journeyman Distillery is in the historic Featherbone Corset Factory. Its owner and founder, Bill Welter, developed his passion for whiskey in Scotland and then honed his distilling skills under masters in Tasmania and Chicago.
Welter committed to Journeyman Distillery being one of a few certified organic and kosher distilleries in the United States. His team makes and serves a wide variety of spirits including whiskey, vodka and gin, plus flavored liqueurs. The grain-to-bottle operation sources local grains and uses unfiltered/untreated water from an underground aquifer in Three Oaks. All spirit ingredients are produced without the use of synthetic fertilizers, artificial pesticides, herbicides, antibiotics, growth hormones, or genetically modified organisms.
The production facility, ingredients, and distillation practices have been inspected by the leading Rabbi at Kosher Organics to ensure the trust of the worldwide kosher community.
Get the ultimate experience — sign up for a Journeyman Distillery Tour
You can go behind the scenes at the distillery and learn from a guide about the grain-to-glass process, the history of the site and local lore and then relax and sample a variety of spirits and learn more about each one from the experts. Children under 21 are welcome but may not sample. Learn when tours are offered and how to sign up here.
Staymaker Restaurant serves delicious meals with your health and the earth's health in mind
Also in the restored Featherbone Corset Factory is Journeyman Distillery's full-service, 165-seat Staymaker Restaurant. It is the perfect place for a date or to gather with family, friends or co-workers. The chef creates classic dishes with a twist using high-quality ingredients, many raised on nearby farms. The restaurant also has earned the James Beard Foundation Smart Catch Award for doing its part to make sure its seafood is sustainably and responsibly sourced.
Look for weekday specials along with a seasonal selection of shared plates, sandwiches, entrees, Detroit-style pizzas and delicious desserts. There are plenty of vegetarian, gluten-free and vegan options.
Staymaker Restaurant's hours match those of the distillery and reservations are accepted every day. For groups larger than eight guests, please email reservations@journeyman.com.
Enjoy a wee piece of Scotland in Three Oaks — Welter's Folly
In the spring of 2000, Bill Welter, an avid golfer, departed to St. Andrews, Scotland, to work and gain a greater understanding of golf and its origins. When he started Journeyman Distillery, he brought to it a wee bit of Scotland and his love of golf. Welter's Folly is a family friendly, 30,000-square-foot public putting green located behind the distillery. The 18-hole course features dramatic mounding inspired by the famous Himalayan putting green in St. Andrews. It is believed to be one of the 10 largest putting greens in the world and the largest not affiliated with a golf course. Welter's Folly is truly a sight to see.
The course is open to the public daily in season, closing 20 minutes before sunset. The $9 fee includes a souvenir Journeyman golf ball; there is no charge for children 12 and under. Putters 21+ years old may enjoy beverages purchased from the distillery. Watch for Welter Folly events here.
Celebrate your wedding or special occasions in Journeyman Distillery's vintage spaces
Whether you are planning an elegant celebration or a casual gathering, Journeyman Distillery has venue spaces that incorporate the vintage industrial vibe with artfully modern amenities. The distillery's handcrafted spirits and cocktails, Staymaker Restaurant's delicious food and the quaint Three Oaks village setting will make your celebration dreams come true. Start planning here.
Contact: email