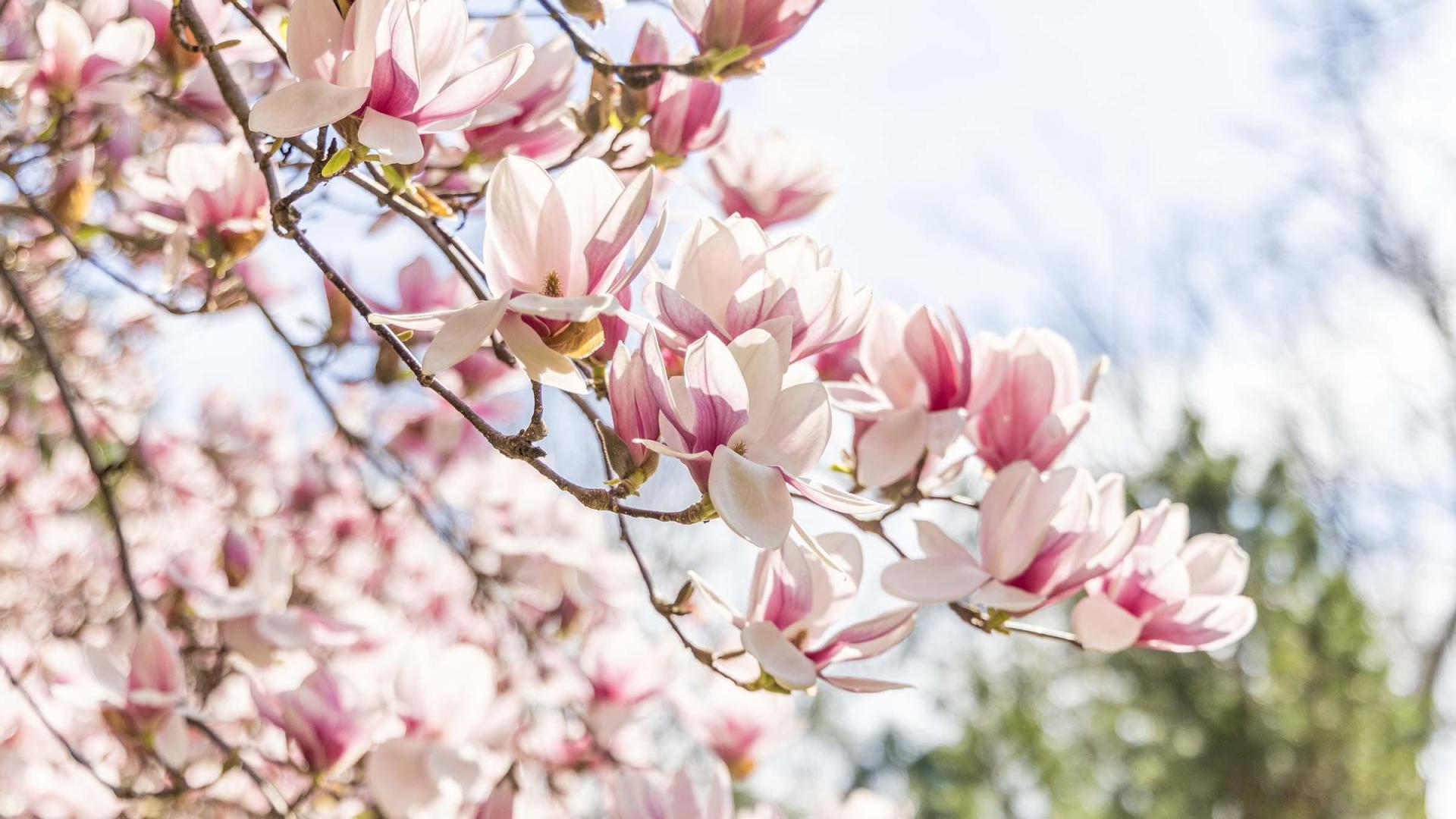 What makes Southwest Michigan a top Michigan spring destination
Ahhh, spring in Michigan. It is our vibrant, always-changing season when winds whoosh through our dunes, and then turn into gentle breezes wafting the sweet fragrance of pastel blossoms from our orchards and vineyards. Spring in Southwest Michigan is when ice formations slowly dissolve along our Great Lake's shore and the waves roar to life, pounding our beaches and dousing our lighthouses. Yet, moments later, the Lake becomes a rippling mirror reflecting the crimson-gold of another glorious sunset. The days are longer and warmer. Songbirds return. And once again, we get a grip on our golf clubs, bike handles, fishing poles and kayak paddles, and we refresh.
Whether you are coming for a romantic getaway, to play with your children or grandchildren, meet up with your best friends or just enjoy a peaceful solo retreat, this is a top Michigan spring destination from March through May. You can join us! We are a car ride from Chicago, Detroit, Indianapolis and Grand Rapids, Michigan. The Amtrak also makes daily stops at a depot that's within minutes of most of our spring activities and hotels.
Spend your spring break in Michigan! If you need spring break ideas in Southwest Michigan, it costs very little to make memories at the Silver Beach Carousel, the Curious Kids' Museum and Discovery Zone, soaring kites on our beaches and playing Marco Polo in our lodgings' indoor pools.
Then come back to witness an explosion of flowers in April and May. The Blossomtime Festival in Benton Harbor/St. Joseph celebrates this colorful time with The Grand Floral parade. In May there is the Compass Music Festival in Whirlpool Centennial Park followed by the Senior PGA Championship presented by KitchenAid. You'll find fresh-snapped asparagus in our roadside farm markets and crinoids and beach glass peeking up through the sand.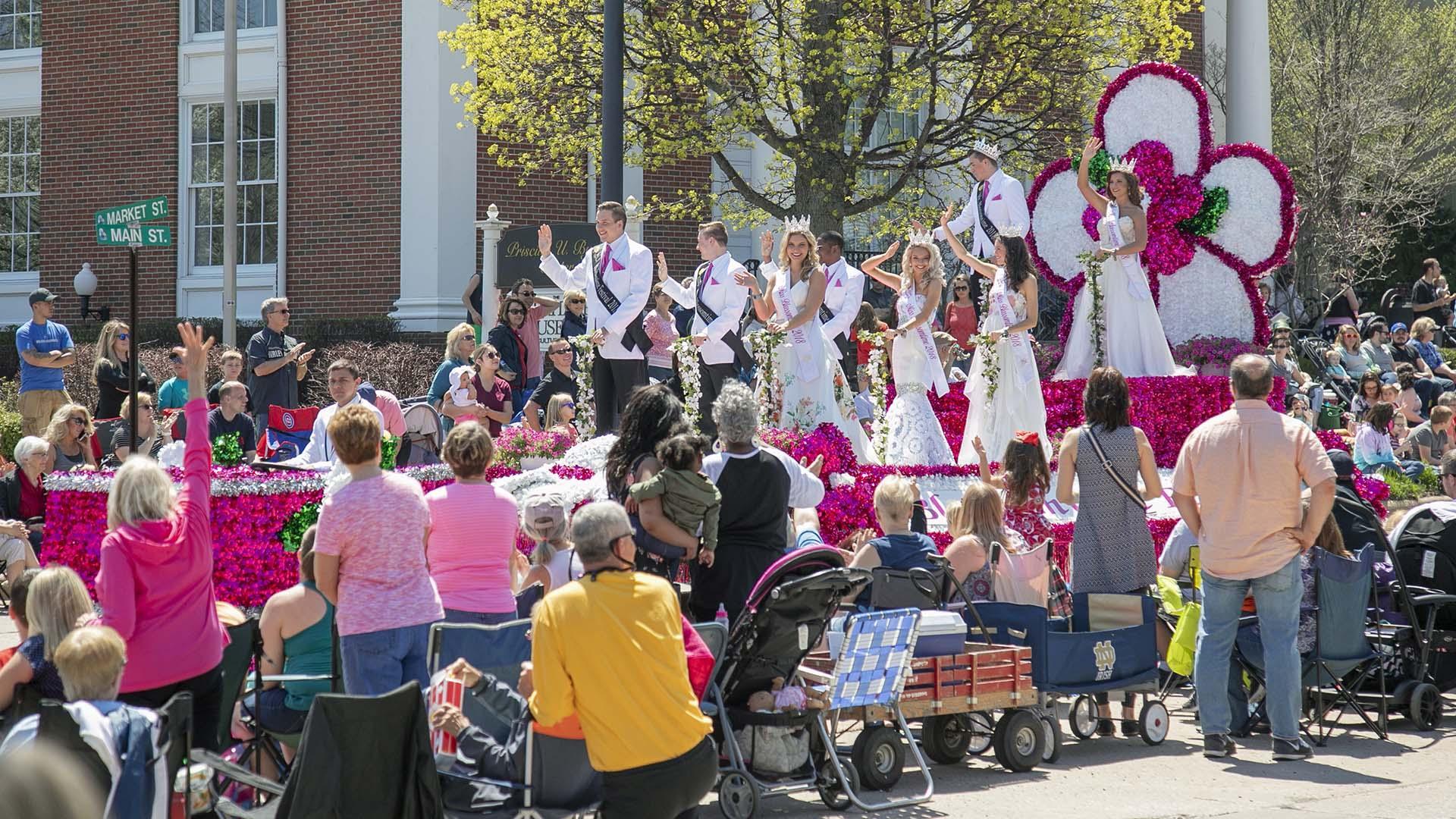 Spring activities in Southwest Michigan
Special spring events and festivals
As our events calendar shows, spending spring in Southwest Michigan is full of activity. It is always more fun if you can join us, though. Here are some favorite annual spring events:
March: March Mannequins brings storefront windows to life in downtown St. Joseph while community volunteers pose perfectly still, like mannequins.
May: The biannual Senior PGA brings professional golfers and fanatics to Harbor Shores Golf Club. Come watch the action for yourself!
May: Compass Music Fest, featuring live music, tasty beverages and delicious food all set to the beautiful backdrop of Lake Michigan. This event will be located in Whirlpool Centennial Park, just below the bluff from downtown St. Joseph.
May: Blossomtime Festival is Michigan's oldest and largest multi-community festival. Celebrate our spring beauty with the Miss Blossomtime Pageant, The Grand Floral Parade and Run for the Buds.
May: The first Farmers Markets and Antiques on the Bluff events happen along Lake Bluff Park that will continue throughout the summer.
Fun-for-everyone outdoor activities
Hop off the couch, and feel the exhilaration of spending time outside in Southwest Michigan's refreshing spring air and beautiful settings. Here's a sampling of the good times that await you:
Beach glass hunting: Collect treasures across the shoreline and make keepsakes or jewelry with it. Read our beach glass collecting blog for hints.
Biking: Southwest Michigan is a known destination for outdoor enthusiasts, and cyclists aren't to be excluded. If you are looking for a fun but challenging ride with beautiful scenery, try our local mountain bike trails.
Birdwatching: The number and diversity of birds in Southwest Michigan make it a great birding destination. Our wide range of habitats including dunes, forests, wetlands, meadows, agricultural lands and numerous bodies of water certainly help! Moreover, many migratory birds follow Lake Michigan's shoreline making our area beaches a great location to view a larger variety of birds in the spring.
Dune climbing: Nothing is more fun than the rush of running down a dune after the long trek up one. Make sure to take in the view first!
Paddling: Spend spring days smelling the fresh, pastel blossoms while paddling our calm water trails as wildlife returns. Our water trails are open to paddle boards, canoes and kayaks!
Rock and fossil collecting: Find unique pieces of our landscape and history along the shore. Read our rockhounding blog for tips.
Fishing: Cast a line and come home with sunfish, bluegill, crappie, steelhead or walleye.
Golf: Choose from several courses fit to your skill level. ​​Starting in May, get tee times on courses that are fun to play. One of your choices is The Club at Harbor Shores, the biennial site of the KitchenAid® Senior PGA Championship.
Hiking: Get steps in, clear your head, be one with nature, see wildlife reawakening – really the reasons to hike are endless. In our region, we have a couple hundred miles made to roam with varying views! Check out our trail guide to learn more and read our spring hiking blog for ideas!
Play games, win prizes!
Creative Connections: Enrich your spring stay with a visit to our art galleries, museums or theater and music performances. This is your opportunity to see or meet some of the finest artists, actors and historic, culturally-rich places in the Midwest. And, if you play our Creative Connections Game, you can earn artsy prizes, too.
Makers Trail: A hallmark of Southwest Michigan is our craft wineries, breweries, cideries and distilleries. You can easily fill your spring weekends while trying our makers' liquid artistry. Each stop along the Makers Trail offers its own unique tasting experience. Sit by the fireside on the colder days, pair a delicious snack or meal with the right handcrafted beverage, listen to live music, gather friends on a patio when it is warm and so much more. While you are here, pick up a Flight Crew Passport to collect stamps along the Trail. The more places you visit, the more prizes you can earn.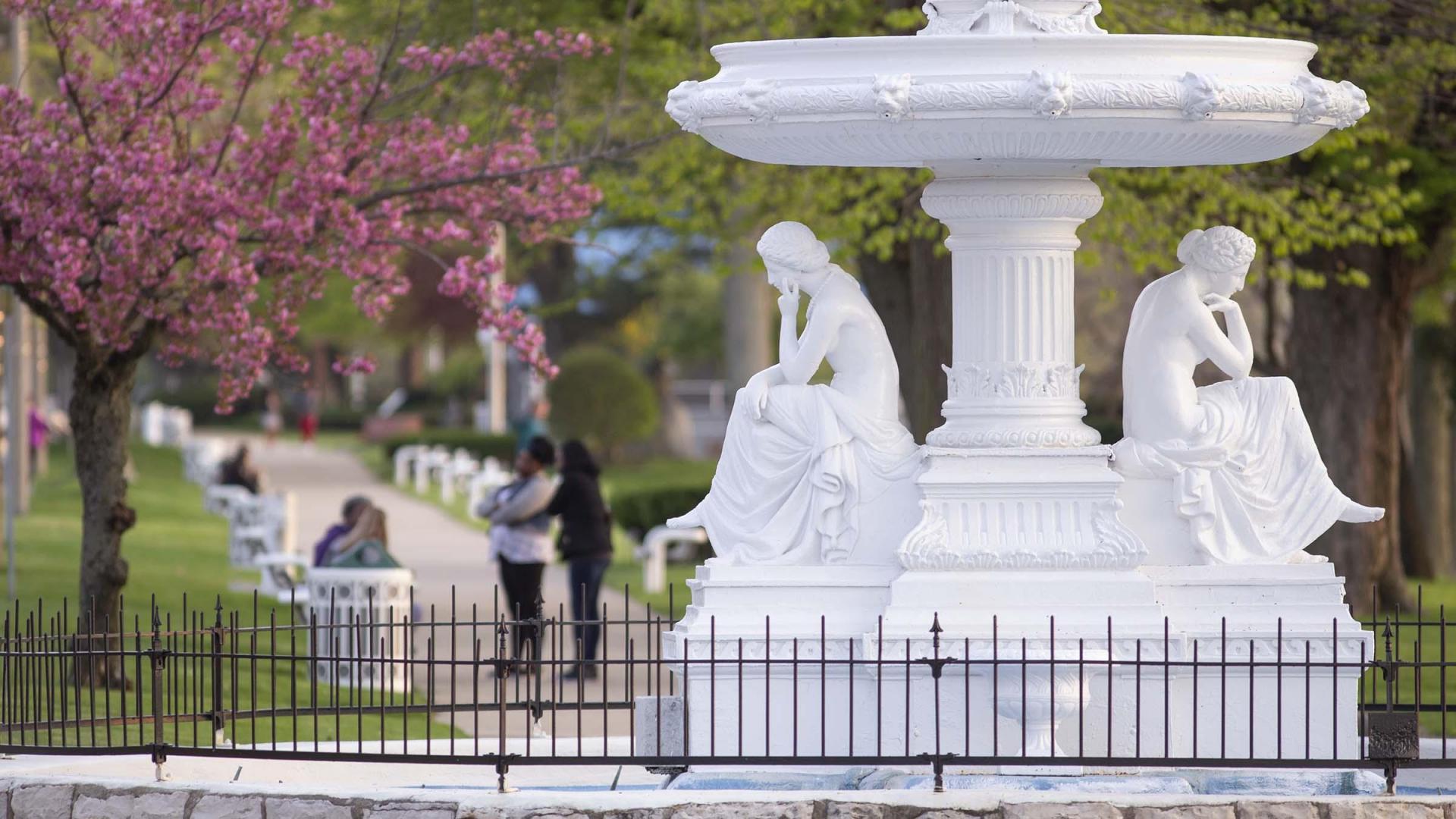 How to plan your spring vacation in Southwest Michigan
Planning your spring stay in Southwest Michigan is quite simple. Check the weather, then pack a few warm layer options and light layer options. Gloves may still come in handy depending on when you are visiting! Most places take credit or debit cards, but bring cash for the few that don't. Before you venture out, check our itineraries for ideas of how to plan your route. And, contact us to get answers to your questions. We want this to be one of your favorite vacations ever!
Book your Southwest Michigan spring getaway now
Our Benton Harbor, St. Joseph and Stevensville hoteliers and their staff look forward to warmly welcoming you through their doors. You will find the amenities you want including views of Lake Michigan, pools for the kids to play Marco Polo in, fitness and spa facilities, romantic packages and tail-wagging accommodations for your pet.
You also have our assurances that our lodgings follow cleaning protocols to keep rooms and public areas safe. Many offer contactless check-outs and provide guest temperature checks if you request them. You will feel comfortable every minute you are here.
So, come make happy memories in Southwest Michigan. The simple joys of spring are some of our best.