Winter Silent Sports: Tips to Have More Fun in Southwest Michigan
Once it snows in Southwest Michigan, it's time to get out and have fun! Three silent sports — cross-country skiing, snowshoeing and fat tire biking — are great ways for kids and adults to get exercise, see the beauty of this season and do it at their own pace.
What is a silent sport?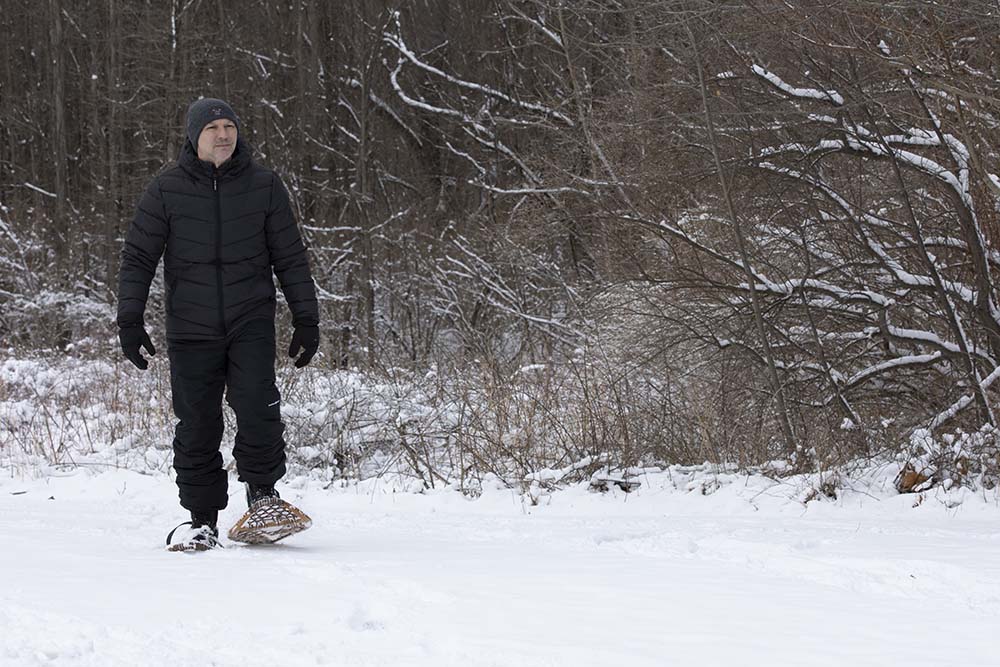 A silent sport is an activity that allows you to bask in the peace of a quiet winter day.
There is something special about the stillness of winter, especially after newly fallen snow. The trees are silent without the rustling of leaves, animal footsteps are muted, and bustling summer hot spots have fewer visitors. Without the background noise, the occasional sounds that remain are so clear and enjoyable — the twitter of birds, the babbling of a stream and the tinkling of ice shards in the waves on Lake Michigan.
It is the perfect time to seek activities that are well suited to a calm winter day. Cross-country skiing, snowshoeing and fat tire biking allow you to delight in snow-blanketed forest paths, the shoreline, dunes and gently rolling hills of Southwest Michigan.
These sports do little to disturb the peace of nature, and it is when you take in a scenic vista or marvel at the icy formation along Lake Michigan that you can truly appreciate the beauty of silence.
Winter sport tips for first-timers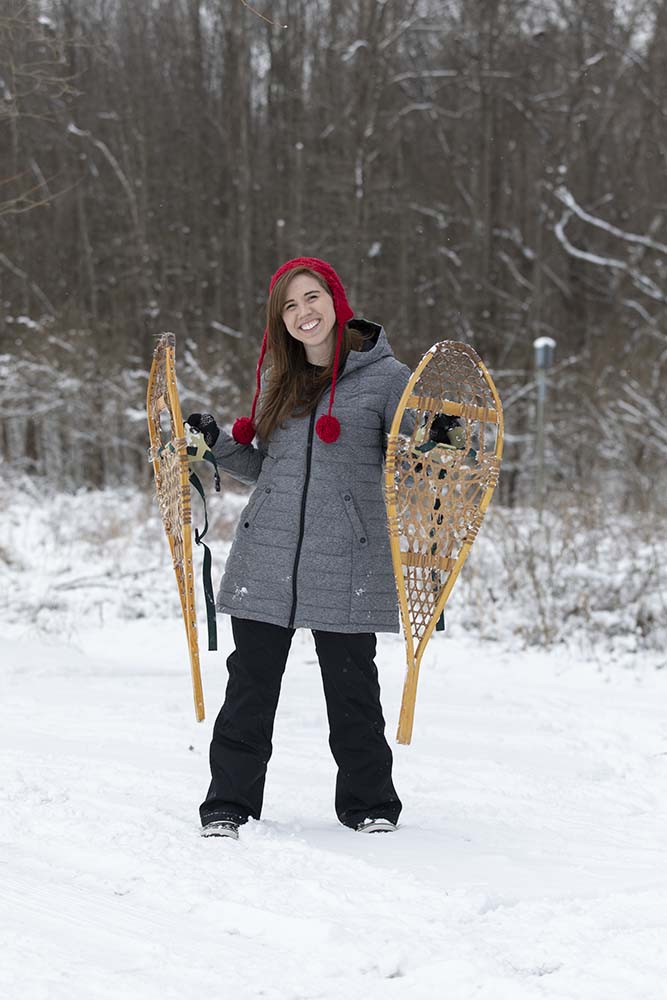 Whether you are a first-timer (welcome!) or a can't-get-enough-snow-time winter sports enthusiast, here are a few tips to make your time outdoors safer and more enjoyable:
Consider renting equipment before buying it so you can see if you enjoy skiing, shoeing and biking as much as we think you will! Love Creek County Park and Madeline Bertrand County Park rent cross-country skis, poles and boots. Love Creek also has snowshoes, fat tire bikes and helmets for rental!
Smaller snowshoes are best for wet, compact snow; larger snowshoes for powder.
Use poles to keep your balance.
Start on flat ground until you get the hang of each sport. Groomed trails are easier for first-time cross-country skiers and fat tire bikers.
Learn how to do classic or traditional (Nordic) cross-country skiing before you attempt the more challenging ski skating. Traditional cross-country skiing is like shuffle-walking on snow.
Three other winter silent sports you can try are disc golf on Madeline Bertrand's 18-hole course that is open only when cross-country skiing isn't available, inner tube sledding at Dr. T.K. Lawless Park (they provide tubes) and ice skating at the John and Dede Howard Ice Arena in St. Joseph.
Winter silent sport tips for everyone
What to wear for winter sports
Dress in layers. Wear a hat, gloves and wool-blend socks that will wick away the sweat.
Carry an extra shirt for your trip back to the trailhead or lodge. Your first shirt might become sweaty, and wearing a dry one will keep you warmer.
What to bring for winter sports
Bring snacks (trail mix, granola bars, etc.) and warm water or soup.
Bring your phone/camera/flashlight and extra batteries. Carry them in an inside coat pocket to keep them warm. Along the way, you will see lots of beautiful scenes to photograph.
Use hand warmers to protect your hands and fingers. Carry a hand warmer in your inside coat pocket next to your phone/camera/flashlight when it's below 25° F.
Travel with a companion or a group to share the fun and to be available if there is an emergency.
Bring a trail map and compass.
Stay on winter sport trails
Cross-country skiers and snow bikers: if there are groomed trails designated for your sport, use them. If not, stay alert for hidden dangers such as fallen branches, rocks and snow-covered streams.
Snowshoers: walk alongside, not on groomed trails.
Tips for snowshoers
Before you venture out in the snow, warm up your hamstring (back of thigh) and hip flexors (muscles that lift your legs) with light stretches.
When going uphill, dig your toes in so the cleats on the bottom of snowshoes can grab the snow.
Carry a repair kit in your backpack. Include duct tape and zip (cable) ties to make quick shoe repairs. If your snowshoes are constructed with grommets, bring a grommet repair kit.
Tips for fat tire bikers
Always wear a helmet. Most bikers find that a balaclava hat (one that includes a ski mask/neck warmer/hood) fits best under a helmet.
Ride as much as you can in the center of the trail. When riding, look up, not down – it will help your balance.
Riding on packed snow is a lot like riding on dirt, but more slippery.
Stay seated – your bike tires need your weight to move through the snow.
Tips for cross-country skiing
Select boots, skis and poles that fit properly and meet your skill level.
Beginners should start on well-groomed trails; the packed snow will keep you from sinking into the snow and make it easier for the skis to slide.
Choose breathable clothing that will both keep you warm and maximize your mobility.
Where to go for winter silent sports in Southwest Michigan
Cross-Country Skiing & Snowshoeing Locations
Fat Tire Snow Biking Locations
Stay over and enjoy more winter fun in Southwest Michigan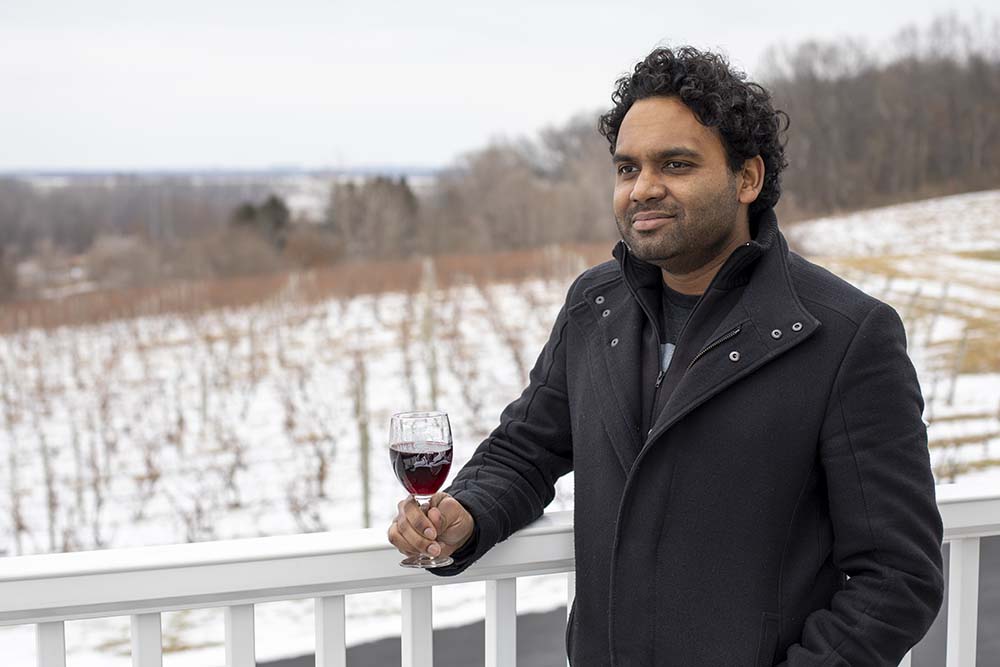 The options for where to enjoy the calming peacefulness of nature extend well beyond this list of highlights. If you are experienced with these sports, you can create nearly limitless trails through the snow.
The simple joys of winter in Southwest Michigan extend well beyond playing outdoors. There are family friendly events, a Makers Trail filled with delectable wines, beers, ciders and spirits, plus lots of inspiring art and culture along the Creative Connections path, too. Because of the wealth of options, plan to book a room at our nearby hotels so you can hit everything. If you need more ideas for where to eat and what to do, contact us.
Most importantly, enjoy the silence, and photograph the beauty of Southwest Michigan. We would love to see your winter photos; please tag us or use #swmichigan.