Best mountain bike trails in Southwest Michigan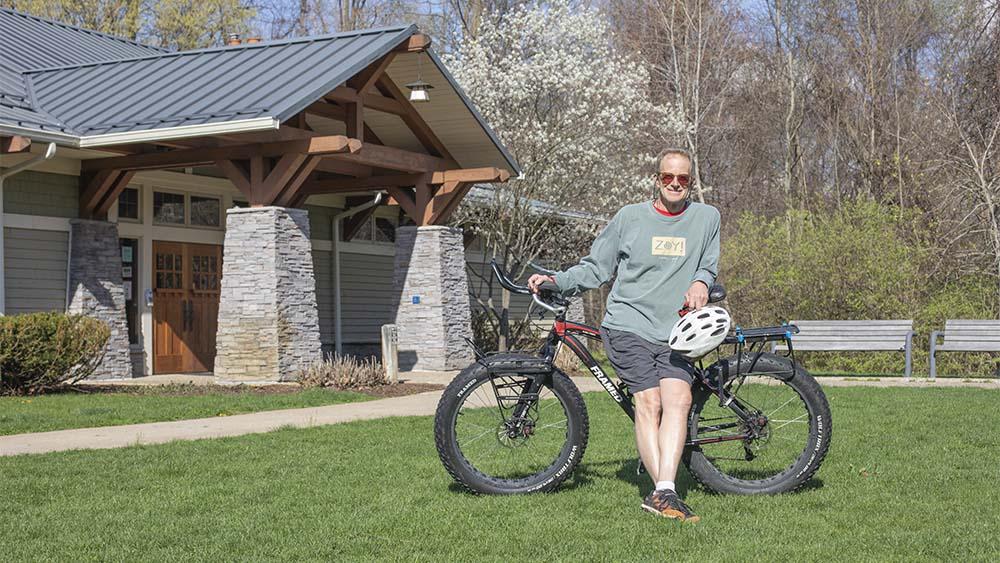 Southwest Michigan is a known destination for outdoor enthusiasts, and cyclists aren't to be excluded. If you are looking for a fun or challenging ride with beautiful scenery, below are some of the best local mountain bike trails in Southwest Michigan to add to your itinerary.
Easy mountain bike trails in Southwest Michigan
Mountain biking doesn't need to be an extreme adventure until you're ready for it — and we have the perfect easy, but fun, trails to get started on. Our recommendation for starting out is to visit Love Creek County Park & Nature Center in Berrien Springs. Did we mention you can come any season?
This scenic 3-mile trail with ravine, marsh and prairie views is open year-round. It's a very basic beginner trail but Love Creek is one of the only parks in the area that keeps the trails groomed all winter for fat-tire biking. So, if you are planning to visit in the winter months this is a great option.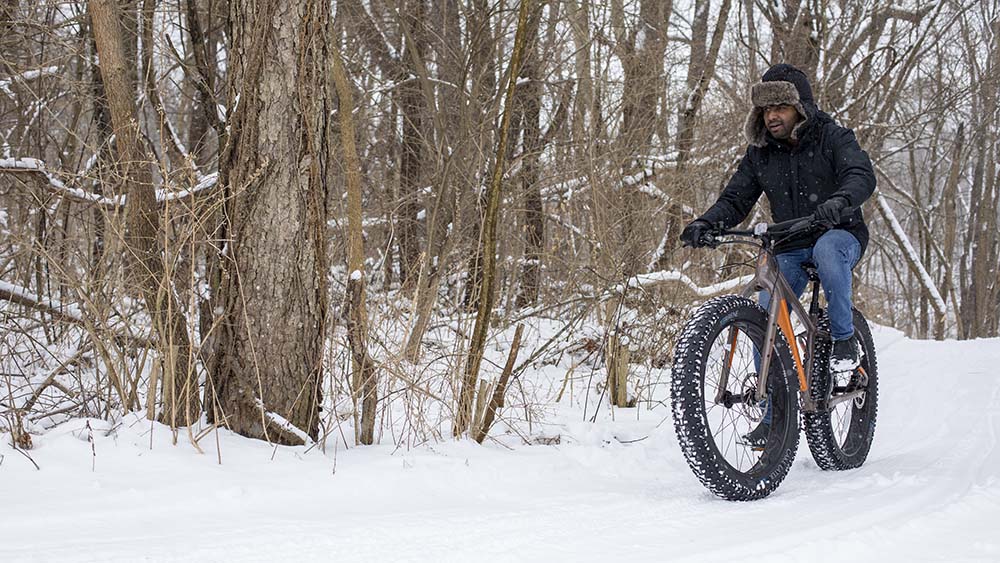 Intermediate mountain bike trails in Southwest Michigan
Ready to up the ante a little? Try adding some obstacles into the mix and speed it up a little! We suggest two sets of mountain biking trails to challenge yourself more.
Dr. T.K. Lawless County Park
This ten-mile, single-track trail in Vandalia is for riders with an intermediate skill level because of its length and climbs. It's fast-flowing with lots of twists and turns but the ride is smooth with very few technical features. Expect short climbs with steep downhills and long straightaways. The first six miles have the most hill climbs so once you make it that far the last four will be much easier. This wooded trail is open year-round so you can enjoy riding all four seasons, weather permitting. This is an alternating direction trail depending on the day so make sure you are going the right way!
Admission Fee: $1 for county resident, $3 for non-county resident
Chikaming mountain bike trail
This emerging trail system at Chikaming County Park & Preserve in Three Oaks is very scenic and currently has three loops with a fourth in the works. All three loops equal six miles of twisting single track with an overall intermediate rating. There aren't a lot of jumps or climbing but there are some fun features like logs and bridges to keep you engaged during the ride. Warm up on loop one then move on to loop two for a more technical ride. Loop three allows you to speed up before taking you twisting through the woods and ending with some quick climbs.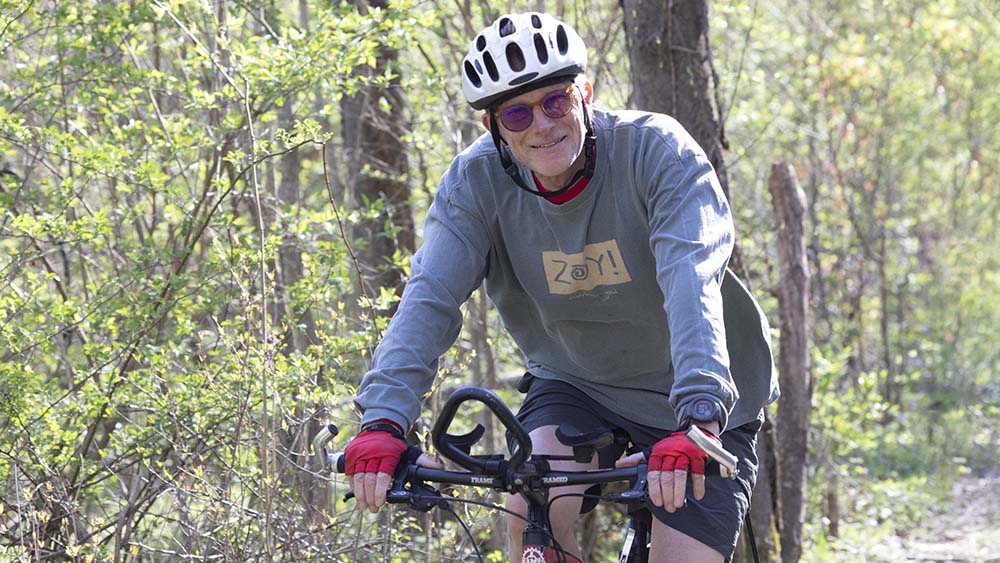 Challenging mountain bike trails in Southwest Michigan
If you're ready to test your limits, then head down to Andrews University Trails in Berrien Springs. The thrill awaits on one of the most technical mountain biking trails in the area.
This is another ten-mile, single-track trail system. It has a variety of features and with more than 1,000 feet of elevation per lap, this trail will get your heart pumping. While this is a more challenging trail, there are options to take easier lines so it offers something for everyone. Beginners can always choose to walk the more technical sections if they aren't comfortable riding them. Being located right off U.S. 31 also makes it easy to access so you can spend more time riding. Admission is free.
Southwest Michigan Trail Guide
Ready to ride these trails for yourself? Start planning your trip today. Check out our Trail Guide to explore more local trails while you're here. Pack safety equipment, pedal to the metal and enjoy!