22 of the best wineries in Southwest Michigan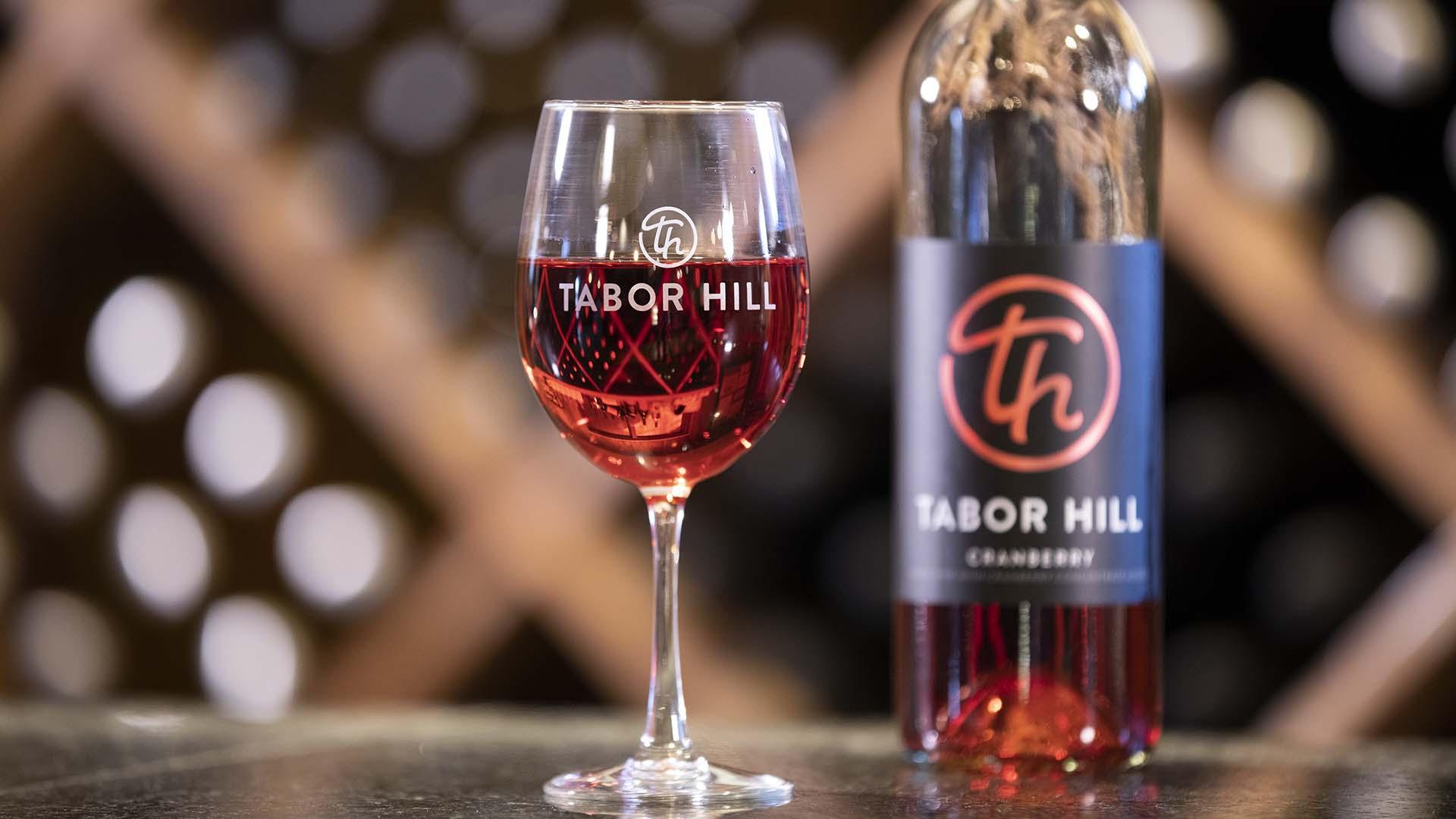 So you love wine.
Red, white, blush. Sweet, dry, sparkling. You enjoy it all. Chances are you'd be a sommelier if you didn't have to go back to school. You're also a huge fan of the winery experience. From tastings to tours to simply kicking back with a glass of your favorite vino, wineries are your happy place.
If you know wine, you know that you don't have to travel to Burgundy, Argentina or Tuscany to visit world-class wineries. In fact, you don't even need to leave the state of Michigan. It so happens that Southwest Michigan boasts numerous award-winning wineries that craft extraordinary wines.
Don't know where to start? Don't worry. Here is our exhaustive list of the 21 best wineries in Southwest Michigan.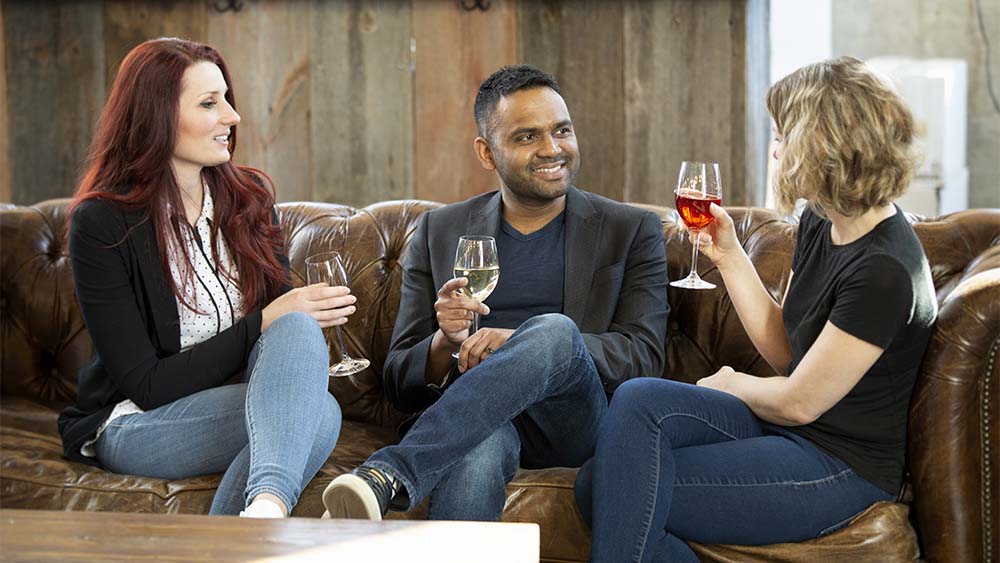 The top wineries of Southwest Michigan
12 CORNERS VINEYARDS
Founded by a small group of friends who grew up in Michigan, 12 Corners offers an impressive array of estate-grown varietals produced from grapes grown on its 30-acre vineyard.
Estate wines such as Pinot Noir, Gewurztraminer and Cabernet Franc are bursting with delicious local flavor. On the other side of the wine spectrum, 12 Corners offers a rotating roster of wine slushy flavors, such as Watermelon and Triple Berry! With tasting rooms in Benton Harbor, South Haven and Grand Haven, 12 Corners has a glass of wine waiting for you not too far away.
BARODA FOUNDERS
Baroda Founders hits a home run with its lineup of sweet wines. Treat your taste buds to fan-favorite flavors like Cranberry or Green Apple. Baroda Founders also offers delectable dessert wines such as Smorleaux, which combines milk chocolate, marshmallow and Merlot into a campfire-worthy concoction.
Looking for something a little more traditional? Try a Cabernet Franc or a Dry Riesling, or experiment with a varietal you may not have tried, like a Seyval Blanc or a sweet and tasty Traminette — a spicy Gewurztraminer hybrid.
Leonard Olson, Baroda Founders' creator, was the first to plant commercial European vines in Michigan. His passion for both tradition and experiment shines through in every bottle.
Visit Baroda Founders at its Wine Cellar in (you guessed it) Baroda or its Tasting Room in St. Joseph!
CHILL HILL
Chill Hill, owned by Ashley and Norma Nitz, a grandmother-granddaughter duo, offers 14 wines and 10 ciders on tap! Located between the beaches of Lake Michigan to the west and farm country to the east, Chill Hill creates wines that appeal to those wearing flip-flops and steel-toed boots alike.
Meritage 2018 — a blend of Cabernet Franc, Syrah and Merlot — is a can't-miss vintage. White wine lovers will swoon for Chill Hill's Albariño and Sweet Riesling, as well. Looking for the perfect wine to take to the beach? Grab a bottle of Sparkling Raspberry Blanc, a blend of sparkling wine and raspberry juice or Dockside Dan, which is finished in oak barrels and tastes like strawberry jelly with a toasted almond finish.
Check out everything Chill Hill has to offer at its tasting room in Baroda!
CONTESSA WINE CELLARS
Third-generation winemaker Tony Peterson worked as an apprentice in his father's winery for years before opening Contessa and strives to combine old-world charm and traditional techniques with modern amenities.
Renowned for bold, big reds and crisp whites, Contessa crafts two sweet fruit wines, Blueberry and Cherry, as well as Dolce Vita, a sweet red with Concord attributes — a favorite for those who prefer their red wines without the bite of tannins.
Contessa's tasting room, located in the fertile hills of Coloma, boasts a European-style terrace and sweeping orchard vistas. You'll want to try everything that this premier Michigan winery has to offer while soaking in unmatched views of Southwest Michigan.
DABLON VINEYARDS WINERY & TASTING ROOM
You can't talk about great Michigan wine without bringing up Dablon Vineyards. This award-winning winery grows and harvests 17 varietals, crafting over 30 estate wines from these grapes.
Celebrated for using traditional winemaking methods, such as hand-planting each vine and hand-nurturing grapes, Dablon crafts a plethora of deliciously dry red and white varietals, including a Tempranillo, a Tannat and an Unoaked Chardonnay.
Prefer your wines on the sweeter side? Dablon has you covered. They also produce a Sweet Riesling, Moscato and Music Box Matinee Red, replete with notes of strawberry jam, boysenberry and pink pepper.
Don't miss Dablon's 21+ tasting room in the heart of Baroda!
DOMAINE BERRIEN CELLARS
As you might expect, Domaine Berrien is located in Berrien Springs and is best known for an array of dry reds and Rhone varietals, including Syrah, Marsanne and Viognier. Domaine Berrien is also one of the few wineries in the state to produce a Lemberger, often called the Pinot Noir of Eastern Europe.
Since 2001, Domaine Berrien has focused on boutique, handcrafted wines and takes a minimalist approach to let each grape express itself in a varietally accurate manner.
Visit their tasting room on East Lemon Creek Road, and enjoy an outdoor seating area, as well as locally made cheeses, chocolates and artisan sausages!
FREE RUN CELLARS
One of Michigan's most unique winemakers, Free Run is also located in Berrien Springs and boasts single-vineyard production and small-batch wines created with innovative winemaking techniques.
Free Run's laid-back, hip tasting room boasts live music on Sundays, a European dinner series, and, of course, the chance to taste memorable wines. Don't miss Free Run's 2018 Pinot Noir, one of the smoothest Pinots you'll find at any price point. Their Cabernet Franc, Rosé and Sauvignon Blanc are also noteworthy and delicious.
Golden Muse Winery & Gallery
One of the newer wineries to open in Southwest Michigan, Golden Muse is a woman-owned space. Visitors are transported into the Golden Age of Paris the moment they walk through the doors. Enjoy a free-spirited environment celebrating wine, art and all forms of decadence! This Parisian experience is a lovely surprise in Southwest Michigan.
GRAVITY
At every corner, Gravity bucks convention. Located in Baroda with an additional tasting room in South Haven, Gravity defines itself as a "modern, edgy winery," and strives to demystify wine by providing each guest personal time with a tasting consultant.
These knowledgeable wine professionals will walk you through Gravity's catalog, including light, accessible reds such as Equation — a Bordeaux-style blend, unique wines such as a bubbly Pinot Noir Rosé and sweet wines such as their Chocolate Cherry Dessert.
For those who don't drink wine or are looking for other options, Gravity offers a Green Apple Cider as well as R.A.D. (Really Awesome Drinks). These fruity, fun sparkling-wine-based beverages come in a variety of flavors.
HICKORY CREEK WINERY
Spanning the gap between traditional and approachable, Hickory Creek Winery does everything by hand. "We put our hearts and souls into every bottle," says owner and winemaker Adam McBride.
Specializing in small batches, Hickory Creek offers a lineup of unique stalwarts such as a Gentil Rosé, a Honeycrisp Apple Wine and a Blaufränkisch, as well as more traditional varietals, such as an outstanding Dry Riesling and Cabernet Sauvignon.
Be sure to check out Hickory Creek's large seating area, fire pits and picnic area outdoors, as well as an indoor tasting bar, next time you're in Buchanan!
KARMA VISTA VINEYARDS
Coloma's Karma Vista boasts a bevy of limited-run vintages, including three Pinot Noirs, two Syrahs and two Rosé options. In addition, this award-winning winery offers three detectable fruit wines, including Razz M'Tazz, which packs almost a pound of raspberries into each bottle!
Stop by Karma Vista's tasting room and enjoy both indoor and outdoor spaces, as well as artisan cheeses from Old Europe Cheese Co.
LAKE MICHIGAN VINTNERS
Lake Michigan Vintners stand for all things local. They buy from local growers, press fruit in-house and craft products that exemplify the best that Michigan wine has to offer. They are also home to the Midwest's first commercial teaching winery, providing students with hands-on experience.
Their tasting room, located on the campus of Lake Michigan College in Benton Harbor, lets you taste the fruits of their labor, literally. Lake Michigan Vintners' wines trend towards traditional varietals, such as Pinot Gris, Merlot and Cabernet Franc, but when you visit, don't miss the chance to try their exquisite Blaufränkish, as well.
Stop by Lake Michigan Vintners and taste the future of Michigan winemaking!
LAZY BALLERINA WINERY
Lazy Ballerina, Southwest Michigan's only women-owned winery, has been crafting premier Michigan wines since 2015. With tasting rooms in both St. Joseph and Bridgman, Lazy Ballerina offers a huge selection of reds, whites and blushes, and they recently entered the world of spirits with a Spiced Rum!
Standout selections include Cran Jeté, an 18% ABV cranberry wine, Barrel Rouge Rye, a Cabernet Franc aged in Journeyman Rye barrels, and Cherry Kissed Red, an enchanting blend of Lazy Ballerina's Merlot and Cherry wines.
As if these award-winning wines weren't enough reason to visit, Lazy Ballerina hosts exciting events at its tasting rooms, like earring workshops, metal stamping workshops and artisan pop-up markets!
LEHMAN'S FARMHOUSE / LEHMAN'S ORCHARD
Looking for luscious, sweet fruit wines? Look no further than Lehman's. This winery/orchard/brewery/distillery, renowned for its sustainable agriculture practices, offers no fewer than twelve fruit wines, including Black Currant, Pure Raspberry, Pure Plum and Honeycrisp Apple.
Fans of traditional varietals will also enjoy Lehman's Petite Syrah, Traminette and Sauvignon Blanc, among others. In addition, Lehman's produces ciders, meads, beers, whiskey, gin and more, and its taproom serves a variety of pizzas, sandwiches and salads.
Lehman's Farmhouse Store and Taproom are located in downtown Buchanan, and its orchard is located in Niles.
LEMON CREEK WINERY
Few Michigan wineries produce timeless iterations of classic varietals better than Berrien Springs' Lemon Creek Winery. From Pinot Blanc and Gewurztraminer to Shiraz and Petit Verdot, Lemon Creek's wines are effortlessly exquisite.
In true Michigan winery fashion, Lemon Creek also crafts a few fruit-forward wines, including a Raspberry Spumante, Peach Spumante and a Cherry Wine.
With locations in Berrien Springs and Grand Haven, Lemon Creek's vintages are never too far away from any part of Southwest Michigan. The winery often hosts art and music events at its tasting rooms, as well, so check their calendar frequently!
MOONRISE
The first winery to open in Bainbridge Township, Moonrise, a family operation owned by Tom and Karen Zabadal, crafts small-batch wines with love, passion and patience.
Moonrise is unafraid to introduce new varietals to the Michigan wine market, such as its take on a Grüner Veltliner, the leading white wine in its native Austria.
Visit Moonrise's tasting room in Watervliet, and be sure to try the Cabernet Sauvignon, the Cabernet Franc Rosé and Amore, a semi-dry white. Looking for something sweeter? Enjoy Concord Jack, made from 100% Concord grapes, as well as Moonrise's easy drinking Sangria.
RED TOP WINERY
Baroda's Red Top Winery isn't afraid to get a little boozy with its Spirit Series — three different varietals aged in liquor barrels. Rum Barrel White, El Vino Tequila Barrel White and Bourbon Barrel Cab Franc provide an incredibly tasty juxtaposition between spirit and grape.
Headed to the beach? Grab a bottle of Red Top's Caribbean Twist. Replete with coconut and pineapple, this sparkling wine is perfect for those summer afternoons at Silver Beach. In addition, Red Top also crafts a slew of tasty ciders! Visit their tasting room and prepare to be impressed.
ROUND BARN WINERY
Round Barn does it all. From wine to beer to spirits, this Southwest Michigan mainstay boasts three locations: a brewery & public house and estate in Baroda, and a tasting room in Union Pier.
Must-try Round Barn wines include American Pinot Noir, Edel Doux and Vineyard Tears, a succulent blend of Chardonnay, Pinot Gris and Riesling that will leave your taste buds anything but sad.
Best known for the namesake red barn at its Estate location, Round Barn hosts a plethora of live music and other events. If you haven't already, put a visit to this award-winning winery on your bucket list.
ST. JULIAN WINERY
It's virtually impossible to live in Southwest Michigan without being aware of St. Julian's existence. It's the most-awarded winery in Michigan for a reason: it has been family owned and operated for over a century, and its commitment to quality is unwavering. St. Julian's portfolio contains over 100 products. From spirits to ciders to countless varietals, these Michigan wine giants do it all.
Don't know where to start? Try the fruit-forward Michigan Awesome Red Blend, a versatile medium-bodied red or the Social Butterfly Sweet Rosé. Feeling adventurous? Pack yourself a bottle of PB&J for lunch, a sweet red that tastes like the iconic sandwich.
With tasting rooms and retail stores in Paw Paw, Frankenmuth, Union Pier, and Dundee, in addition to Detroit and Rockford, chances are there's a St. Julian wine tasting in your near future. You might as well stop by while you're already in Southwest Michigan!
TABOR HILL WINERY
Within Michigan wine circles, the name Tabor Hill is synonymous with upscale luxury. From its array of award-winning vintages to the high-end dining experience its Buchanan restaurant provides, Tabor Hill never ceases to impress and is consistently ranked as one of Southwest Michigan's top wineries.
The important part, of course, is the wine, and Tabor Hill's offerings don't disappoint. From dry whites like Albariño and Pinot Blanc to big, bold reds such as Meritage and Cabernet Sauvignon, Tabor Hill nails the standards. For those with sweeter palates, fruit wines such as Blueberry Franc, Cherryscato and Cranberry are also available.
Celebrate your special occasion with a bubbly bottle of Grand Mark in one of Tabor Hill's indoor event spaces or its Estate Tent! You can also swing by their Bridgman tasting room.
VINEYARD 2121
Husband-and-wife-owned Vineyard 2121 has provided world-class wines and a relaxing getaway destination since opening its doors in 2015.
Don't be fooled by this winery's relative youth. Vineyard 2121 produces some of Michigan's top wine, like Miss Fortune Red Blend — which effortlessly combines Cabernet Sauvignon and Franc with Merlot and Chambourcin into an approachable, yet assertive, blend that is aged in French oak for two years.
For something completely different, indulge in a bottle of Peach Passion Spumante. Or, try a Wine Slushie in flavors like Cherry or Mango Piña Colada in a frozen to-go pouch, perfect for those toasty Michigan summer days!
Grab a seat on Vineyard 2121's patio overlooking a 14-acre vineyard, and enjoy the bevy of exquisite wines that this winery has to offer!
WHITE PINE WINERY
Last but certainly not least, White Pine Winery crafts impeccable iterations of traditional varietals. Owner David P. Miller, a South Bend native, honed his craft during a lengthy tenure at St. Julian, and White Pine was birthed from his years of experience.
Perhaps best known for its incomparable Ice Wine, a classic dessert wine made from naturally vineyard-frozen grapes, White Pine also produces an award-winning Cabernet Franc and a tasty Traminette, among others.
White Pine's tasting room is located in the heart of charming downtown St. Joseph. Stop in, order a flight and catch one of their frequent events!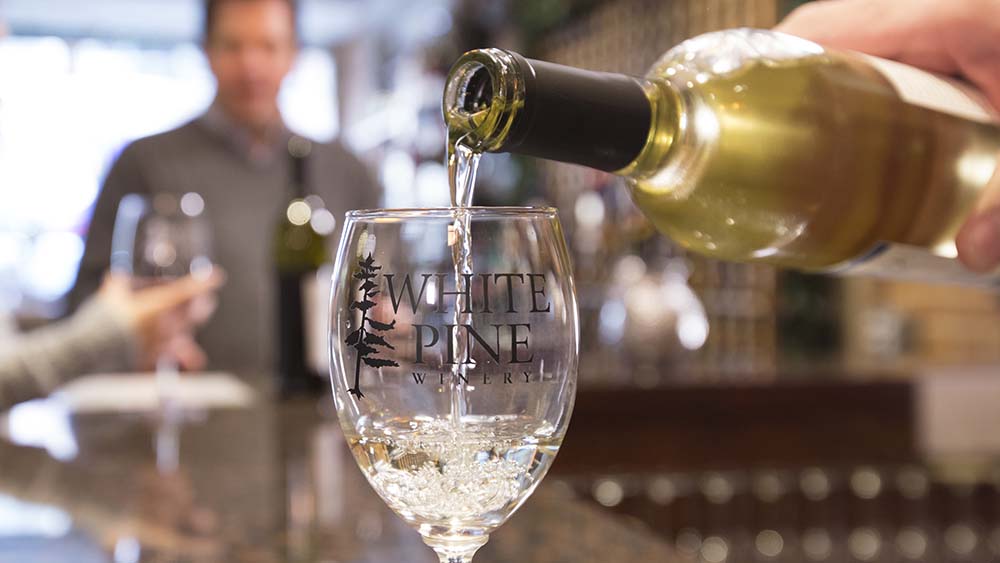 Start visiting our wineries today
Southwest Michigan's wineries offer incredible wines as well as unforgettable experiences. Each winemaker combines passion and flavor with tradition and creativity. Don't take our word for it, though: we invite you to visit each and every winery and discover the magic of Southwest Michigan wine. If you are here between Labor Day weekend and Memorial, make sure to check in along the Makers Trail while you're at it!