Mt. Tabor Trails: Hike and sip on this tasting adventure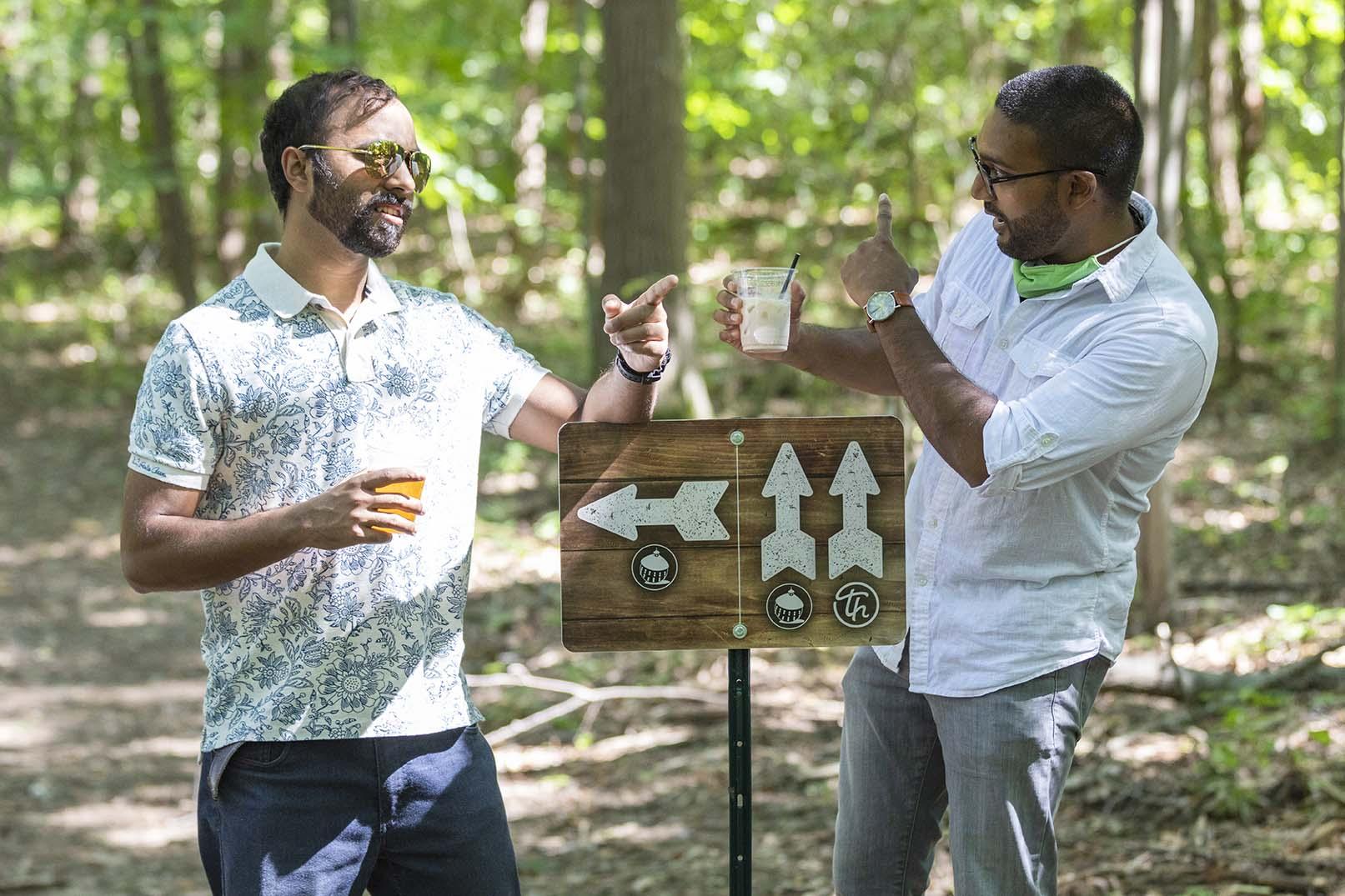 Two Makers Trail destinations, Round Barn Estate in Baroda and Tabor Hill Winery & Restaurant in Buchanan, have hit upon a fun tasting experience that you won't find anywhere else in Southwest Michigan! These Moersch Hospitality Group sister wineries have created Mt. Tabor Trails — four trails that wind through the picturesque vineyards, fields and woods between them.
Your fun starts at either of these two Makers Trail stops
There is a trailhead at both Round Barn and Tabor Hill. Visit either tasting room and choose your favorite wine, beer or cocktail and food. Take your to-go-cup and trail food, head outdoors, pick your route and sip your drink and eat along the way. When you reach the other winery's tasting room, select a new drink and food to taste on the hike back.
The combined trails offer 3.5 miles of adventure, the shortest route is only 1.15 miles round trip. The trails are marked easy, moderate or difficult. Everyone is welcome on the trails, including children (we offer non-alcoholic beverages at both sites) and leashed pets. No reservations are needed and there is no maximum group size on the trails, so bring your extended family, friends, co-workers and work colleagues. It's fun to be outside together!
The free trails are open year-round during the wineries' business hours (check their website for seasonal days and times). Wear clothing and shoes/hiking boots that are suitable for that day's weather and bring snowshoes in the winter. While our wineries are wheelchair and stroller accessible, the trails are not.
Watch for Mt. Tabor Trails events on our calendar or roundbarn.com
We will keep you in the know of upcoming events planned this year at Round Barn Estate and Tabor Hill Winery & Restaurant. Or check Round Barn's website and social media for updates.
Plan your sip-and-hike trail adventure today
Bring your Makers Trail Passport when you come. It's an easy way to collect two stamps toward earning your next level of rewards. Also, please share your hiking adventures with us at #MakersTrail or on CrowdRiff. Every time you come, you will experience something new along the trails from grape blossoms in the spring to wildflowers in the summer to bunches of sweetly scented grapes in autumn and animal tracks crisscrossing the winter snow. The Moersch Group staff hopes to see you on Mt. Tabor Trails soon and often!