Lake Michigan Shore Wine Trail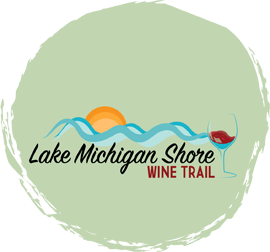 Visit over 25 wineries and tasting rooms along the beautiful Lake Michigan towns all located here in southwest Michigan. Taste quality award winning wines from Michigan vineyards, relax and enjoy the settings of each winery/tasting room and learn why southwest Michigan has the best climate for wine production.
Additional Information
Wine tasting
Some locations have outside seating and picnic areas
Some locations have vineyard tours
Visit our website for a list of wineries and tasting rooms, map of the Lake Michigan Shore Wine Trail, links to winery websites and our events calendar.
Portions are handicap accessible, please call for details
A premier destination located in Southwest Michigan
A premier annual wine festival bringing together the member wineries, owners and wine makers in one location for the best experience for all who attend.
No Upcoming Events Published By Lake Michigan Shore Wine Trail