Experience the Makers Trail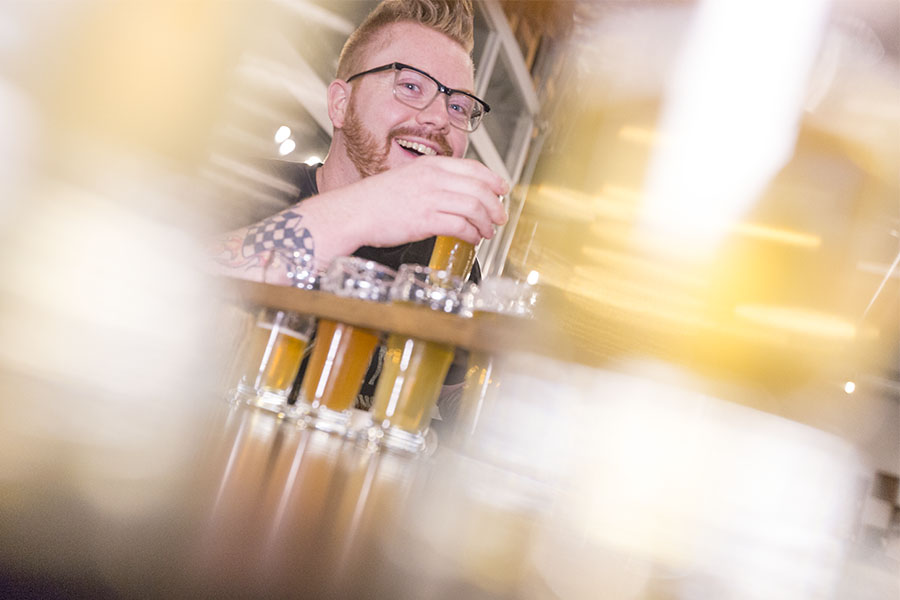 As a photographer and videographer for the Makers Trail, I have had the privilege of getting to speak with a variety makers and visit many of the trail locations. What really strikes me from this experience is how unique each location is. The diversity of locations, architecture, products, and overall experiences is remarkable. From quiet tasting rooms to bustling full-sensory experiences and from classic flavors to experimental concoctions there are amazing options in Berrien County.
Learn from the Makers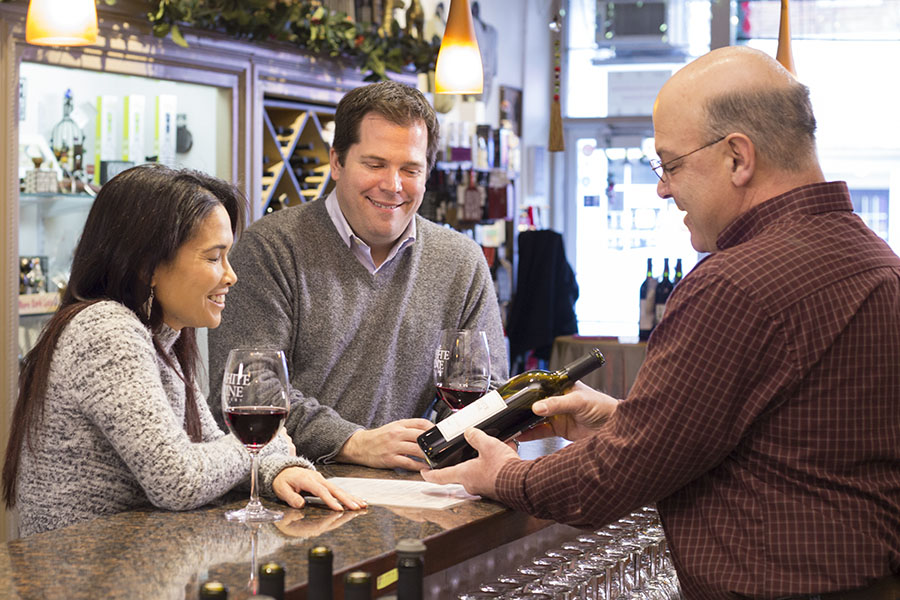 I have learned a lot from the makers while taking photos and video. One of my favorite people to talk with is Dave Miller at White Pine Winery. He is one of the most knowledgeable people I have ever spoken to about wine. Dave has a PhD and has taught as an Adjunct Assistant Professor at MSU in the Horticulture Department. Not only is he incredibly knowledgeable, he is extremely congenial and excited to talk to guests about his wines and winemaking in general.
Moreover, Dave Miller, like many of the makers, encourages guests to feel free to ask questions about products and processes during visits. Exploring the trail is a great way to learn from the makers and their staff. Don't be shy during your visits, the makers and staff are there to answer questions, provide insights and guide your tasting experience. If you like to know which products would best match your taste preferences let them know. If you would like to know how something is made, ask. If you have always wondered about the name of a product or about how a product is made, now is your chance to get the answer.
Experience their Passion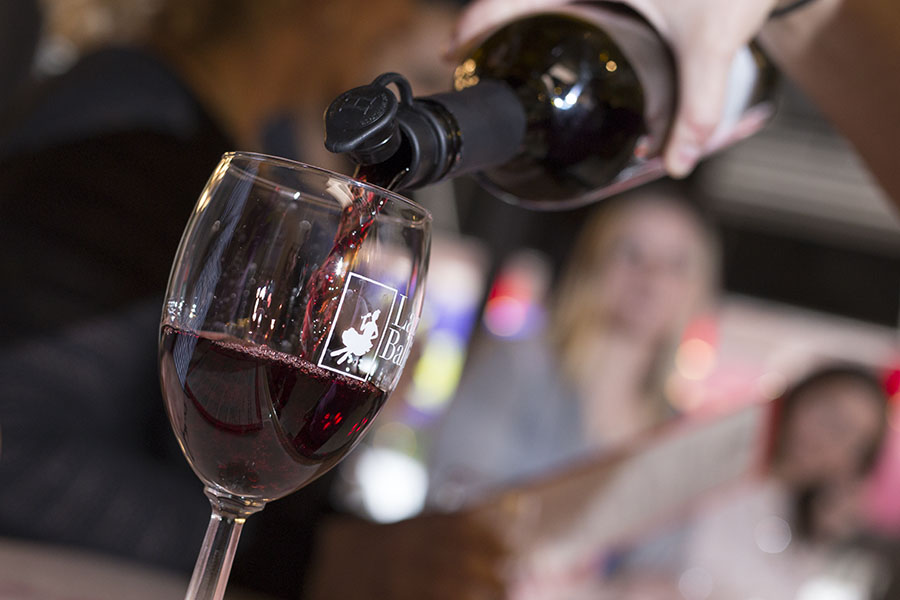 I have been truly impressed by the passion of many of the makers I have spoken to.
During my visits, I really get a sense that the makers love what they do and this shines through in the quality of both their products and the experience of visiting their locations. Two places that come to mind when I think of passion are the quirky and enthusiastic owners of Watermark Brewing Company, and the charming diligent owners of Lazy Ballerina Winery. They love what they do and look forward to interacting with their guests. The personality, humor and appreciation shown at these two locations make them a joy to visit time and time again.
Find New Flavors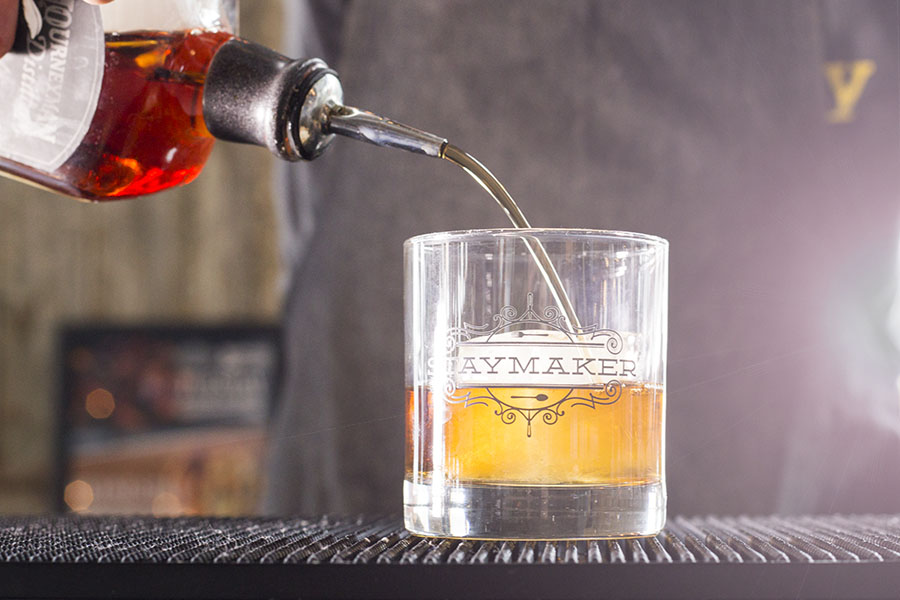 There are so many great items and unique flavors to try. Some of my favorites include; Barrel Rouge at Lazy Ballerina, Silver Cross Whiskey at Journeyman Distillery, The Conjurer at North Pier Brewing Company, Ice Wine at White Pine Winery, Substitute Teacher at Watermark Brewing Company, Black Walnut Crème at Round Barn Winery, Distillery & Brewery, The Razzler at Black Dragon Meadery, the hard ciders at Gravity Vineyards and Winery, the sours at Arclight Brewing Company and the barrel aged beers at The Livery. But more than these, I love trying items I have never tried before. The special items that are only available for a limited time epitomize what makes the experience of visiting the makers so interesting. Enjoying products that you can only find at that location and possibly only during that trip. Many of the breweries excel at this. North Pier and The Livery both quickly come to mind. The Livery features a special firkin every Friday and North Pier collaborated with a local pastry chef to make a macaron beer.
Unique Spaces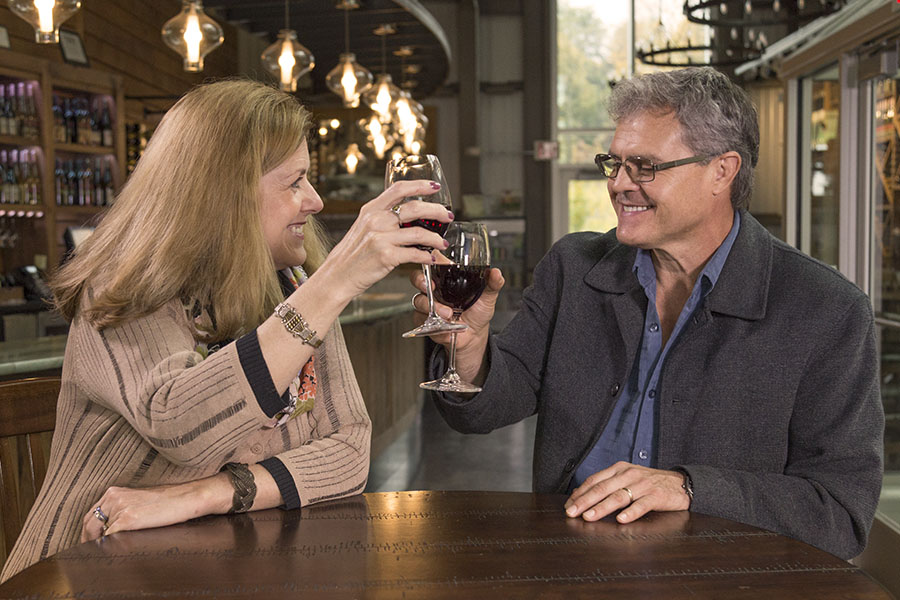 Great views and relaxing spaces epitomize the trail locations but there are a few that really stand out as being very unique spaces. The most well-known is the round barn at Round Barn Winery with its unique shape and high ceiling on the second floor. However there are many other unique spaces: The Livery is in a former horse livery, Journeyman Distillery in the historic Featherbone Factory, Haymarket Taproom in the former Bridgman State Police Post building and more. Take a moment during your visits to appreciate the unique quirks and histories of the Makers Trail locations.
Great Food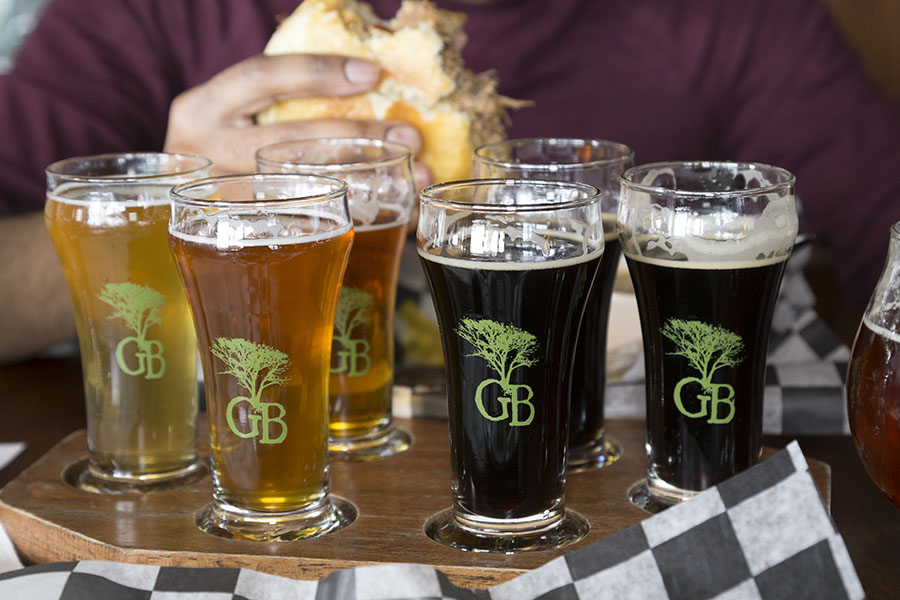 In addition to amazing beer, wine and spirits many locations offer wonderful food. The brick ovens at Haymarket Taproom make their pizzas a must, as are the fresh and local ingredient superbly prepared at Tabor Hill Winery & Restaurant, the eclectic menu at Silver Harbor Brewing Company is always a delight, great complex flavors at the Staymaker at Journeyman Distillery, and great pub food at Round Barn Brewery & Public House. Moreover, Grande Mere Inn specialize in delicious meals.
There are still a variety of locations I need to visit, and I cannot wait to see all they have to offer. For more information on the Makers Trail visit MakersTrail.org.
Be safe, get a ride and stay local.