Spend a day at Ghost Isle Brewery with family!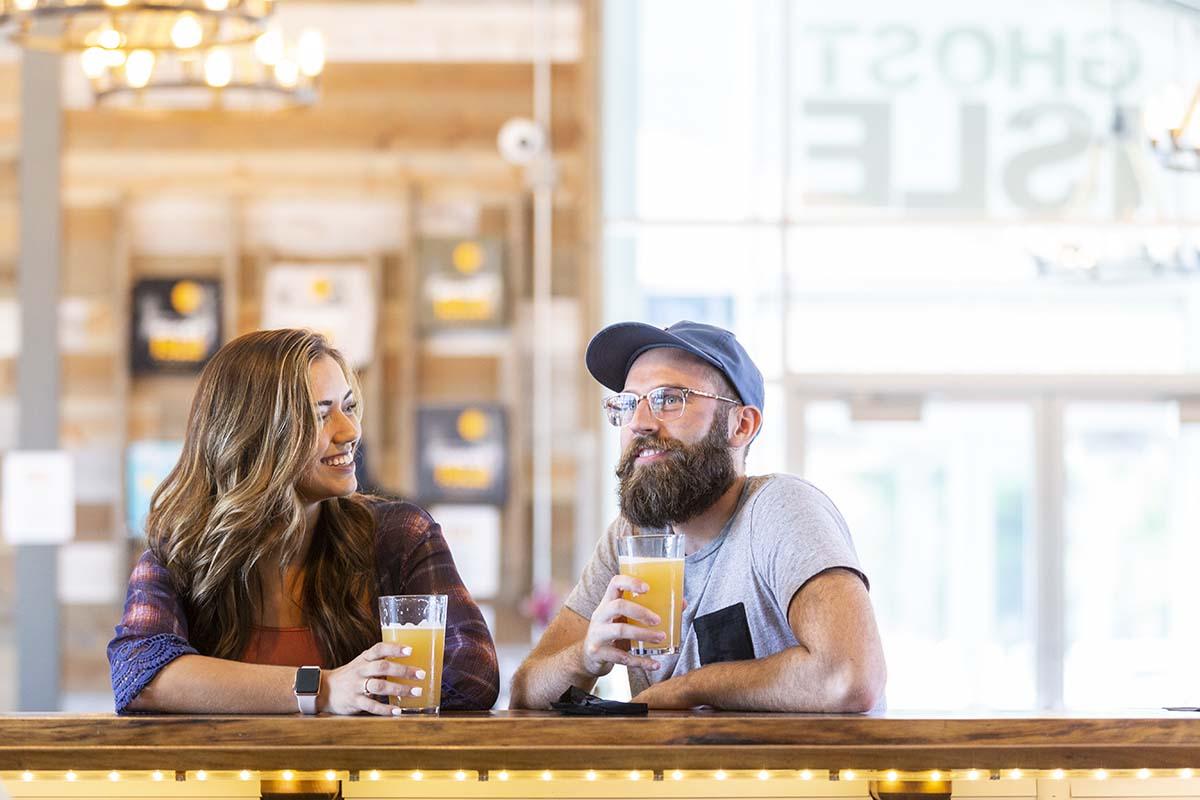 Ghost Isle Brewery opened at 17684 US Hwy 12, New Buffalo in April 2019, bringing together locals, visitors, an onsite brewery and Ghost Island's hauntings. We spoke with owner Elizabeth Sima about what you can expect when you visit this spooky good, family friendly brewery on the Galien River Marsh. Read what she had to say below!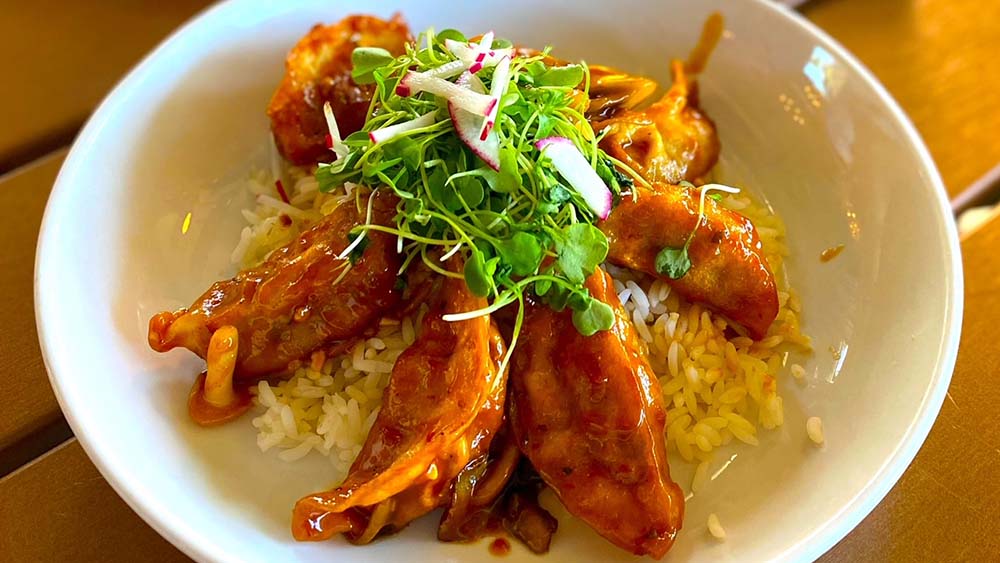 Who typically comes to Ghost Isle Brewery?
We enjoy a great mix of locals along with visitors from all states, especially Indiana, Illinois and Michigan. Ghost Isle is family-friendly and ADA-compliant in all areas of the restaurant. Our menu has something for everyone, in terms of pricing and selections. Vegan, vegetarian and gluten-free choices are available! Prices are comparable to area restaurants but at Ghost Isle the views are free and set us apart from other restaurants.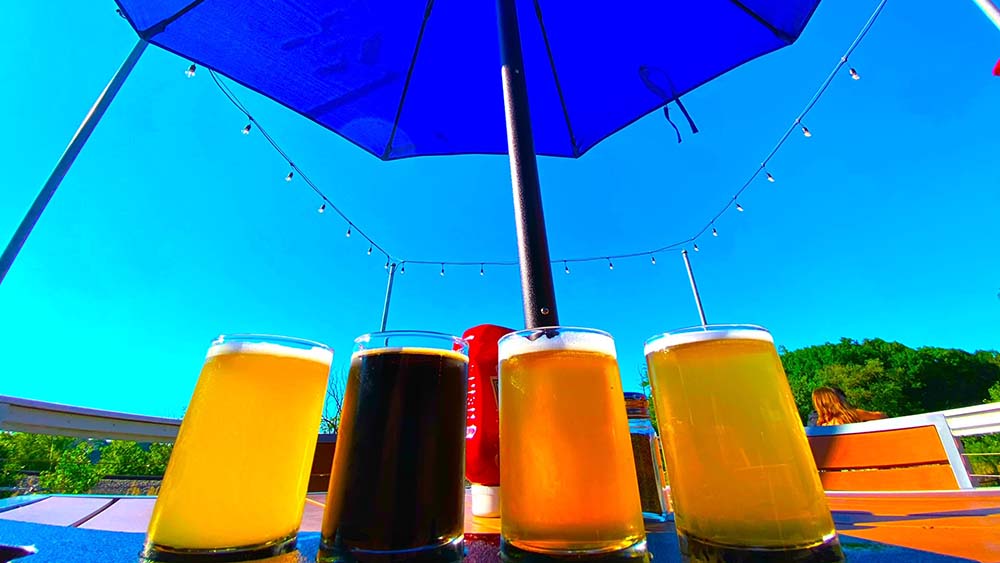 Why does Ghost Isle Brewery stand out among breweries in Southwest Michigan?
We believe that Ghost Isle should be on every tourist's must-visit list because we offer so much in one memorable stop: onsite brewery/craft beer, full bar, full menu, a family-friendly place, spacious indoor/outdoor dining, spectacular views and the story of the purported (adjoining) Ghost Island's hauntings. It takes its name from generations of residents who played there as children and teens and claim there is supernatural activity on the island.
The views of the 156 acre Galien River Marsh behind Ghost Isle is a great addition to one's visit; customers love to take selfies with the stunning views as a backdrop. Choose umbrella tables on the outdoor patio or enjoy the adjacent, all-windows, air-conditioned, indoor patio with the same view of the wetlands.
Arguably, we have the very best staff in Southwest Michigan that a restaurant could ask for, many of whom have been with us since our opening. We are truly lucky to have so many wonderful employees who care so much about each other and their work. I sit in my upstairs office and hear some of the staff singing and laughing with each other as they take on their responsibilities during the day. Our employees sing. It doesn't get any better than that!

What unique recommendations do you have for your guests?
A must-see before or after your Ghost Isle visit is the Galien River (Berrien) County Park which is two minutes away. Just go east of the brewery down Highway 12 and straight through the light (where Hwy 12 turns in Red Arrow Highway); it's just a few blocks down on your left. You can choose a short hike or a longer one, but each hike delivers an unforgettable panoramic — one literally over-the-top — view of the Galien River Wetlands. It's very family and handicap friendly. If you didn't get enough pictures of your family and friends at Ghost Isle Brewery, you have to take them here with the 60-foot-high marsh overlook tower or below, on the 600-foot-long marsh boardwalk. These wetlands are part of the same Galien River Marsh that customers view at Ghost Isle; both locations are fantastic for different reasons and should be enjoyed the same day if possible!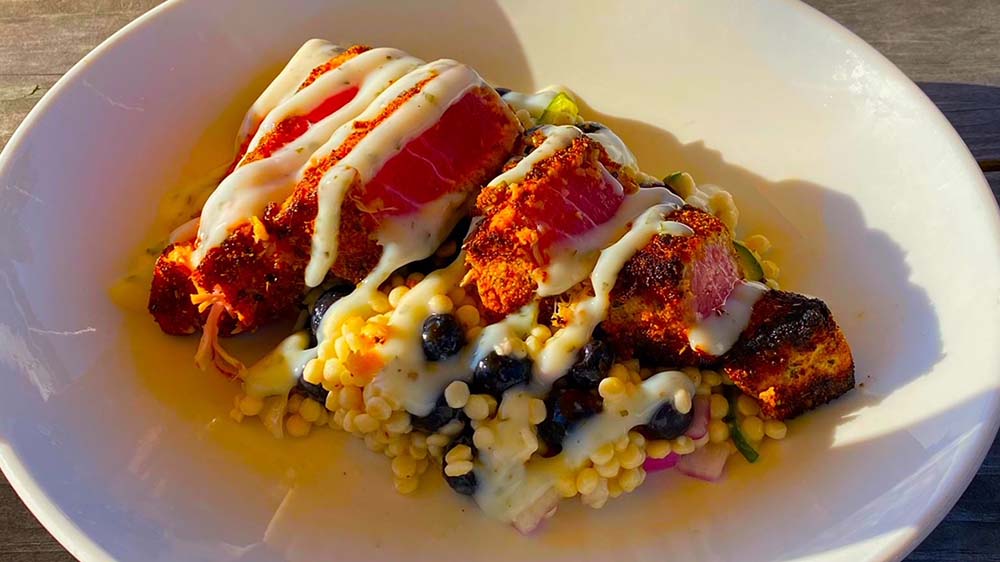 What can visitors expect to find on the Ghost Isle Brewery menu?
We are thrilled to enjoy Head Brewer Joe Hinman's multitude of creative beers and seltzers throughout the year; the Pilsner and Stoner's Paradise are year-round favorites while the Peach Bum Blonde (blonde ale, clean, crisp, refreshing) and MI Time (blonde ale, same crisp, refreshing, with rice) are again flowing. The rotating strawberry rhubarb seltzer and blueberry pomegranate seltzer are popular, too. Don't forget to try the frozen summer drinks! These are some of the best, most creative cocktails around.
Our menu is extensive and always creative with head chef Matt Lindsey and sous chef Michael Hardaway at the helm. Some taste sensations perhaps aren't as healthy, but an "everything in moderation" attitude invites you to enjoy offerings like the popular Swamp Basket with deep fried alligator and frog legs or the braised hog wings.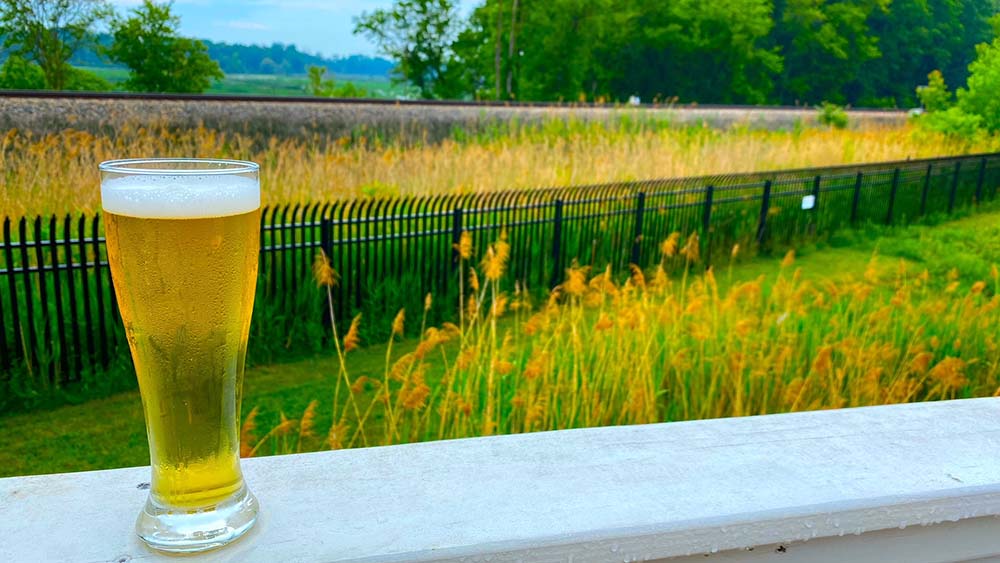 What makes you proudest of Ghost Isle?
Our operating word at Ghost Isle is "grateful." We are family-owned, and proud of our managers, kitchen and wait staff. I know that every morning here, our staff is happy to start their day; it is a place filled with friendliness among staff and this is certainly transferred over to our customers, too. We receive many compliments on our staff, and also comments on the "vibe" as being relaxed and spacious. Being able to walk around outside and being a part of the natural beauty certainly gives people that true feeling of relaxation.
We have learned that opening this business in New Buffalo was one of the best decisions we ever made as a family, because we have been blessed with so many wonderful people in our lives, in both staff and customers. You can have a great building, food and drink, but it's the people who give us our great vibe of relaxation and happiness.
Stop in to visit the Sima family at Ghost Isle Brewery daily except for Tuesdays, starting at noon. You'll surely have a spooky good time along the river marsh. For more information visit ghostislebrewery.com.