Meet one of our Makers Trail brewmasters

The craft brewery scene is blazing in Southwest Michigan. New breweries are opening along our Makers Trail each year. One of the newest is Haymarket Taproom, 9301 Red Arrow Highway, Bridgman. It is the Michigan location for the much-acclaimed Haymarket Pub & Brewery, arguably the best brewpub in Chicago. We talked with award-winning Brewmaster Peter Crowley while he was on this side of the lake. Here's what he shared:
Brewmaster background
Prior to opening Haymarket in Chicago in 2010, I had 16 years brewing experience. I brewed for five breweries in Aspen and Denver, Colo. and Cleveland, Ohio.
Brief history behind the Haymarket name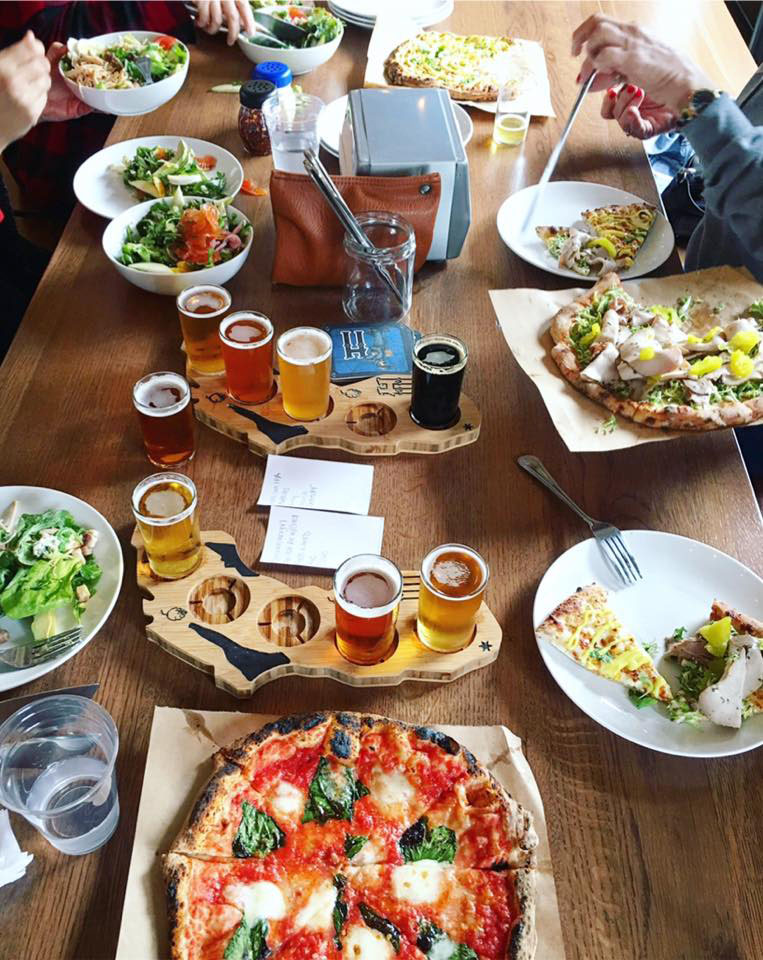 Our Chicago-based pub and brewery are located at 737 W. Randolph on the southwest corner of Haymarket Square. On May 4, 1886, there was a labor strike at this location. Someone threw a bomb at the police, a riot broke out, eight people died and eight men were convicted despite little evidence to prove they were the culprits. Some of our labels commemorate both the protestors and local police involved in the Haymarket Square Riot.
The Southwest Michigan expansion
We were at capacity in our Chicago location. We wanted to expand our brand recognition, so we were looking for another location in the Chicago area. I had been coming to Southwest Michigan to visit breweries, see family and friends. While here, we stumbled on the vacated Michigan State Police building in Bridgman. It's an all-brick building on a 17-acre piece of property that includes a parking lot, a field and wetlands. The minute we saw it, we knew this was our next location.
Who should stop in
If you appreciate a relaxed taproom, locally sourced ingredients, delicious foods and a friendly staff, this place is for you. Many of our customers are from Chicago. They recognize the Haymarket brand. They love coming to Michigan and when we announced we were opening a taproom in Bridgman they couldn't wait. We're right on the highway, near Weko Beach and Warren Dunes State Park. It's an easy place to stop in whether you live here all year or are visiting Southwest Michigan.
What Haymarket adds to the local craft brewery scene
Our staff makes us stand out. The quality of our Belgian- and contemporary American-style beers is exceptional and consistently wins national and international awards and medals. We brew our beers onsite and offer 16 choices on tap. You can try a flight of five beers for $8.50 to $12.
Haymarket is very committed to helping Southwest Michigan's economy. Our hops are raised locally and we are working with farmers to grow barley for future brewing. Local farmers feed their calves the spent grain from our brewing process. Sustainability and minimizing waste is important to us.
In addition to making great beer for great beer drinkers, we make great food. We make everything in our kitchen from scratch, including the sausage, cured meat and dough for the pizzas we bake in our Italian wood-fired ovens. As much as possible we use locally raised ingredients for our pizzas, salads and sandwiches. You can taste the freshness.
What might surprise first-timers
There are so many things that catch peoples' attention when they come.
Haymarket introduces new beers weekly.
We are family-friendly. We welcome children not only in our taproom but outside in our beer garden. Just make yourself at home at a picnic table. On weekends, we often have live music in the beer garden.
We're a first-come, first-served and non-tipping place. You select your seats and order at the counter. We encourage our guests to sit community style, with each other at the tables. It's a good way to get to know each other.
Everything we make is shareable. Our pizzas, our big salads.
You can bring our beer home with you in howlers, growlers and cans.
We are near three other breweries in Bridgman, plus wineries, beaches and U-Pick farms. Come by car or by bike, but come. We look forward to meeting you … and hope to see you back here often.
Importance of giving back
We are very appreciative of how Southwest Michigan has welcomed us, so we want to give back to the communities where we live and work. Since we opened in January, Haymarket Taproom has donated more than $9,000 to support a fund for fallen Michigan State Troopers and their families, the Berrien County Council for Children and Bridgman Public Schools S.T.E.M. (Science, Technology, Engineering and Math) lab renovations. That's what neighbors do.
Peter Crowley is owner and brewmaster of Haymarket Taproom in Bridgman