Best places to watch the sunset in Southwest Michigan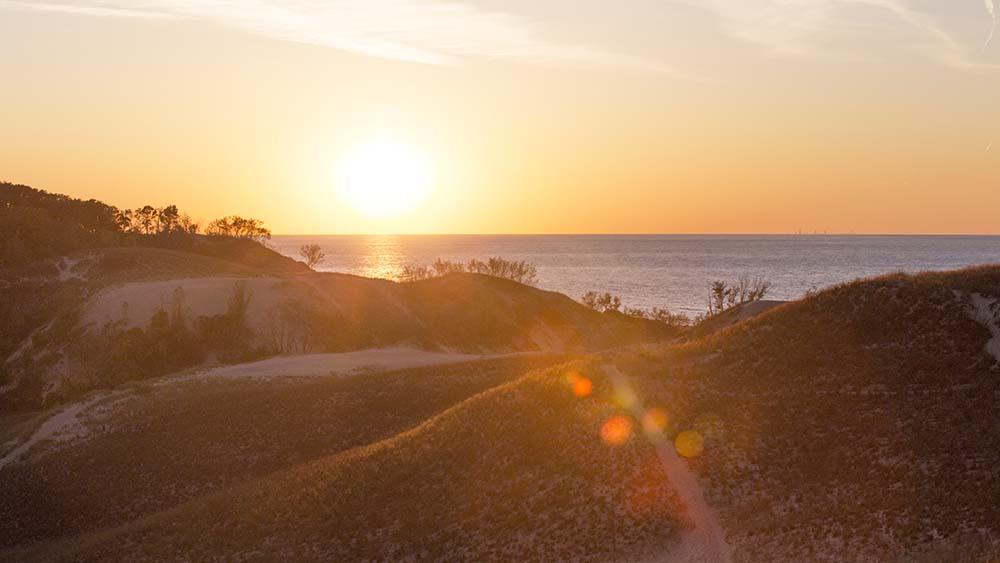 Whether inland or by the coast, Southwest Michigan's sunset game is strong! Enjoy a great meal with the family, or a weekend getaway with your sweetie or your besties, and take in an after-dinner treat featuring beautiful hues of red, orange and yellow streaked across the western skyline. As a native to the area, I have more than a few personal favorite spots to watch myself. Enjoy the best places to watch the sunset in Southwest Michigan.
Contessa Wine Cellars
Take a quick trip up I-94 to Coloma (exit 39), and head toward the sprawling winery hill on Friday Road. You'll find Contessa's quaint tasting room. The scenic deck and indoor tasting bar point northwest, looking out for miles across beautiful farmland and fields. Bring your girlfriends and be sure to get a picture.
Warren Dunes State Park
I spent many summers as a teenager working at this majestic location along the Lake Michigan coastline. Every sunset was different and special, and even more so atop Tower Hill, 236 feet in the air! No matter the time of year, if you're an adventure-seeker, scale this sand dune close to sunset and you will not be disappointed. And it's even more fun on the way down the hill.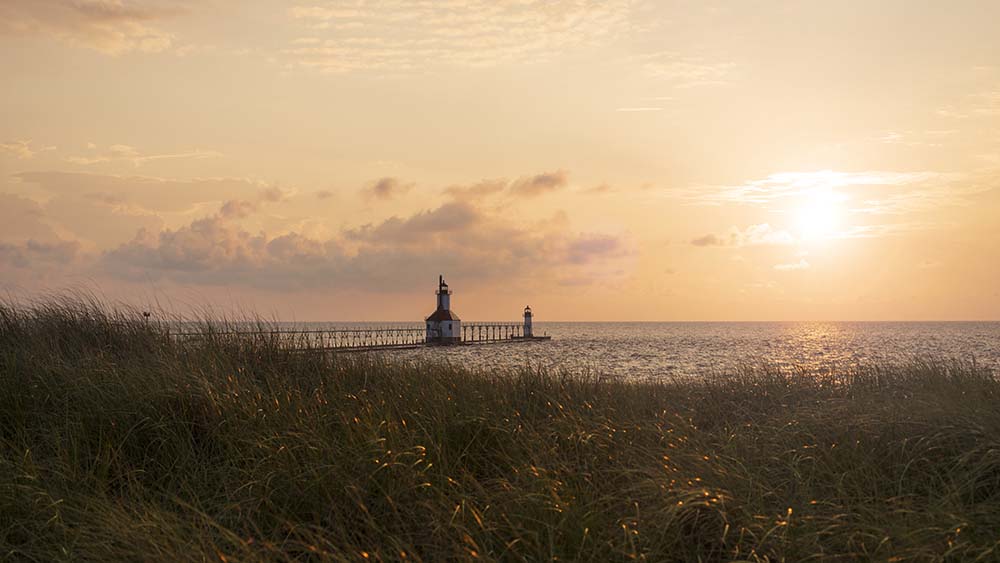 Add a lighthouse or two
Can you believe Southwest Michigan is lucky enough to have two of the most beautiful lighthouses within 30 miles of each other? St. Joseph offers lighthouse pier access to catch the sunset after the end of a long beach day by entering at Tiscornia Park. Or, watch from the south end downtown at Silver Beach County Park. Over in South Haven, the beautiful round red lighthouse will blend in nicely with the glowing red sunset over the lake; a perfect backdrop for a family photo to remember for a lifetime.
Enjoy your sunset in nature
Just north of New Buffalo and down Red Arrow Highway is a new favorite spot for a serene sunset view for the nature-lover. Galien River County Park features a 300-foot tall canopy walkway overlooking the beautiful marsh and wetlands of the Galien River Watershed. The trees are just glowing at sunset and the view? Unforgettable!
Perhaps you'd enjoy a rustic garden view with your sunset. The lodge and grounds at Fernwood Botanic Gardens & Nature Preserve in Niles will keep you in touch with mother nature.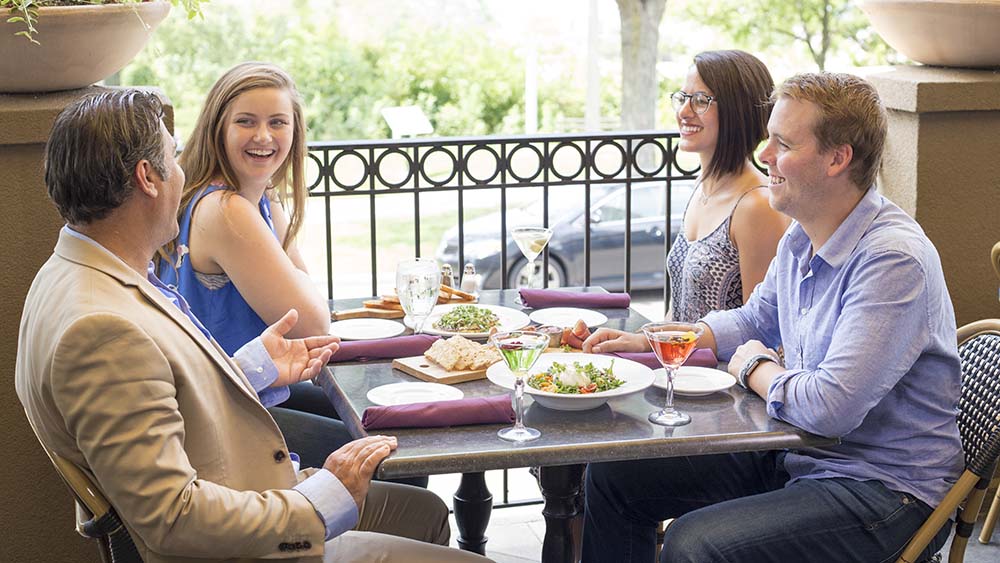 Make your sunset the main course
Have your meal outside near the water and enjoy a beautiful sunset at locations across Southwest Michigan with stunning views. The Bistro on the Boulevard features space closely overlooking Lake Michigan in St. Joseph, as does Bentwood Tavern in New Buffalo. Perhaps a cocktail and a steak at Grande Mere Inn overlooking Grand Mere State Park fit your fancy. Or maybe a burger and beer at Plank's Tavern at the Inn at Harbor Shores overlooking the marina of the St. Joseph River. Savor a glass of vino in the vineyard at Tabor Hill Winery's beautiful dining hall outside of Baroda. Whatever your choice, you can't go wrong!
Weko Beach
Give thanks for another day at Weko Beach. Residents and visitors alike appreciate a sunset at this Bridgman location for more than just the view; this beach features a volunteer resident paying respects to those we have lost with the daily playing of "Taps" from Memorial Day through Labor Day. Hearing the bugle call as I take in the dusky hues of the day fading into the lake, there is a sense of reflection and appreciation for life, for love and for the beauty that is bestowed upon me in the moment. I know you'll appreciate it, too.
Take a moment to find your sunset in Southwest Michigan soon! Book your stay and plan your getaway today!