Michigan Maritime Museum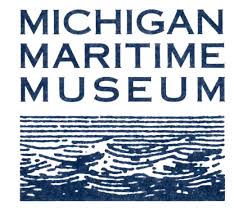 Welcome to the Michigan Maritime Museum, home port to the tall ship replica Friends Good Will. Daily summer cruises are available weather permitting. Visit our calendar of events and website for more information.
Visit the new museum store specializing in maritime books and unique souvenirs. Take a dockside tour or sail on our Friends Good Will replica 1810 vessel where you can step aboard and experience the life of an early 19th century sailor. Enter the U.S. Coast Guard exhibit - the only complete collection of the last three wooden rescue craft used by the United States Coast Guard in the United States of America. The Davis Gallery tells the sotry of inland fishing in Michigan; and the Akers Gallery features small boats native to Michigan waters from a 17th century dugout canoe to 20th century pleasure craft. Then visit the Evelyn S., a restored 1939 commercial fishing tug that tells the story of the Great Lakes commercial fishing industry. We also have Bernida, a prizewinning 1921 R Class yacht taking four passengers for sails on Lake Michigan. Call the museum for instructions for booking directly with a captain.
Two other things to enjoy are Harbor Walk, a self-guided walking tour along the beautiful and historic South Haven harbor; and the Classic Boat and Small Craft Festival, an annual celebration of classic boats on the museum campus in June.
Bus tours are welcome.
Portions are handicap accessible, please call for details
No Upcoming Events Published By Michigan Maritime Museum