Box Factory for the Arts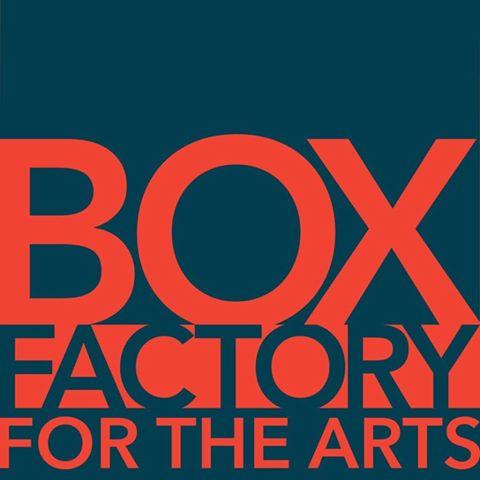 1101 Broad Street
St. Joseph, MI

Tel: 269-983-3688
The Box Factory for the Arts exists to support established and emerging artists and to enrich the surrounding community through a multi-disciplinary, collaborative and vibrant gathering place that nurtures, celebrates and promotes all creative arts. We visualize a welcoming historic building, brimming with clusters of enthusiastic people who are participating in an abundance of creative, diverse and artistic experiences. This is the Box Factory for the Arts, a popular destination for artistic learning, sharing, socialization and fun.
The two-story brick building was once the Williams Bros. Paper Box Mfgs. factory. From 1905 to the late 1980s, the factory made fancy boxes for perfumes, fishing reels, lures and game boards. The building stood empty 'til 1995 when the Berrien Artists Guild saw a gem in the rough.
When artist Bob Williams was looking for a home to house the Berrien Artists Guild, he was seeking studio space for area visual artists. So on a wing-and-a-prayer, the Guild purchased the abandoned factory. Over the years the 55,000-square-foot space has evolved into a multi-use art center, housing more than 40 visual artists, writers and musicians. Nowhere else in the region offers visitors a chance to talk with the artists in their working studios, purchase their artwork, watch first-run plays by regional playwrights, listen to writers read their poetry and stories and see live music performances under one roof. We began by modeling our facility after the Torpedo Factory in Alexandria, Virginia. Now artist organizations from around the Midwest model their art centers after ours.
When you want a break from the busyness of the downtown or beaches, this is a great place to relax any time of the year. We are just a few, easy-to-walk blocks from the heart of St. Joseph. Admission to the galleries is free for all ages; you only pay for some performances. Parking is free, too, and the entire building is accessible by elevator. It's a great place to see a diverse variety of art forms and to introduce your children to working artists. We also offer artist-led, one-day workshops in painting and watercolor; portrait classes and fitness classes. Many of them welcome drop ins. So if you are vacationing, you don't have to just look, you can be part of our art scene.
Come visit us on Thursday through Sunday Noon-4pm and until 6pm on Thursdays, when our doors are open to the public.
Contact: email
Member's Events