Fourth of July Celebrations in Southwest Michigan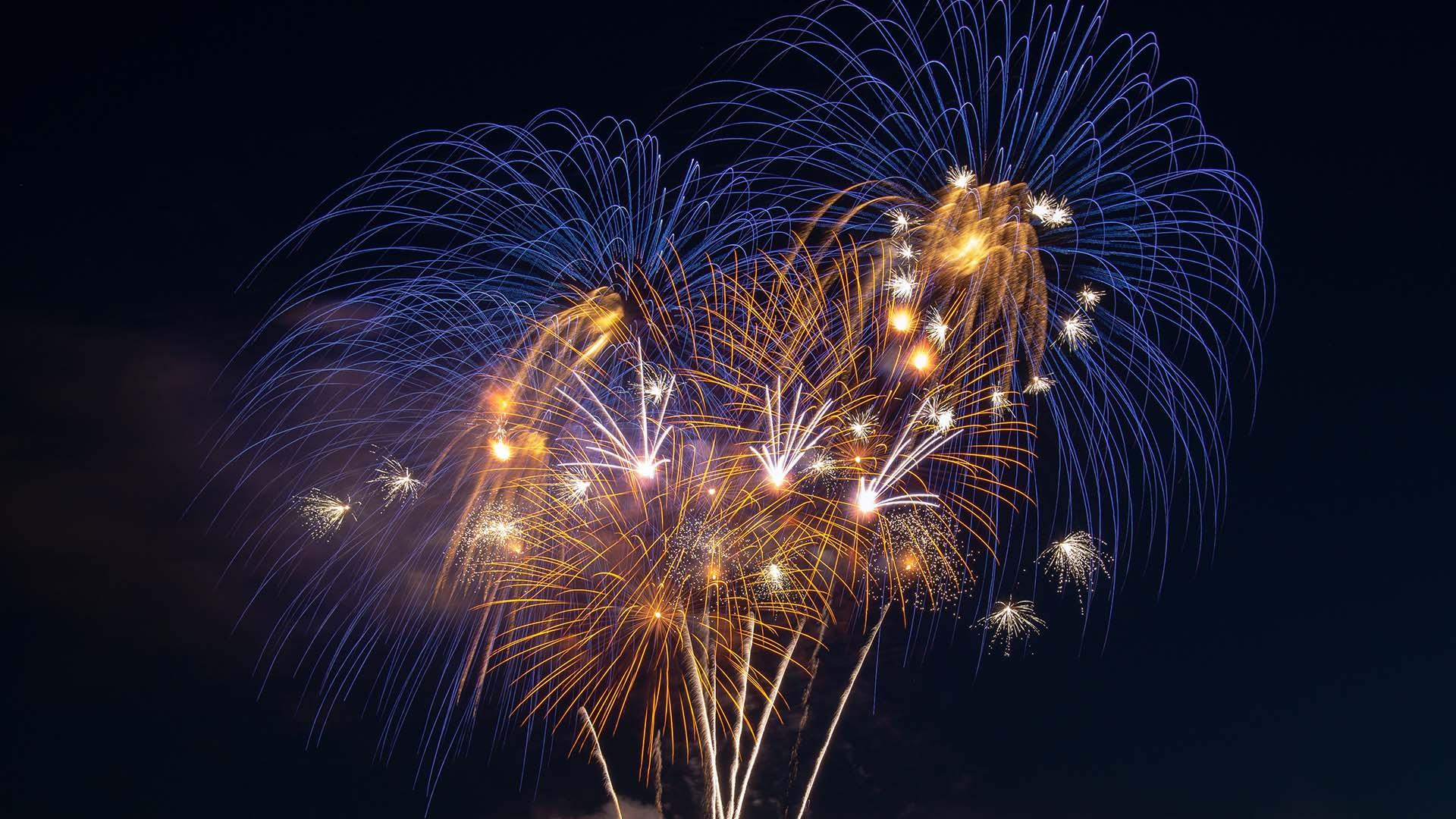 It is officially summer. While there are lots of fun events all season long in Southwest Michigan, the Fourth of July is one of our favorites. Join us for the day … a long weekend … the week. We are ready to celebrate with you!
UNIQUE FOURTH OF JULY EVENTS
July 1: Theda Sandiford:​​ Triggered, Truth & Transformation
In The Lab at Krasl Art Center, 707 Lake Boulevard, St. Joseph, get a first look at this exploration of racial equity. Sandiford uses free-form weaving, coiling, knotting, and jewelry-making techniques to mold fiber and found materials into large, bold forms. Her artwork speaks to the emotional baggage and microaggressions women of color face daily. The exhibit continues through September 17. Free admission.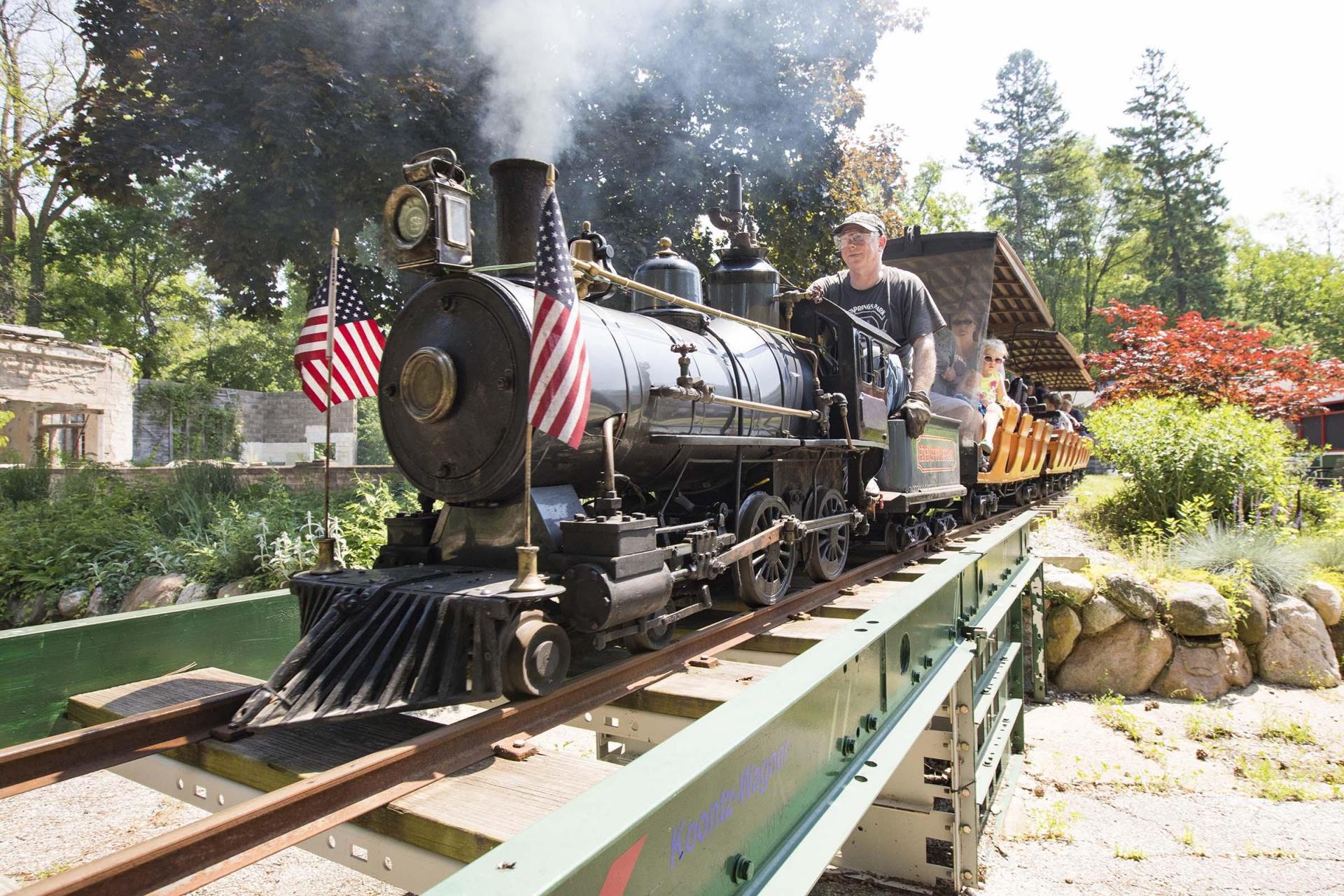 July 1 & 2: Miniature Train Rides
All aboard for festive fun at Eden Springs Park, 793 M-139, Benton Harbor. These charming and original House of David engines and passenger cars take you through this historic park. Fun for all ages! Train ride schedule.
July 3: Cheers to Red, White & Brews!
Celebrate America's birthday with great music, cold drinks, classic backyard BBQ food and more at the annual Baroda Fireworks celebration! The fun starts at 5 p.m. at the Public House's Beer Garden, 9151 1st St., Baroda. Party details.
July 3: A Salute to America Concert on Silver Beach
The Southwest Michigan Symphony Orchestra pays tribute to America and its steadfast strength with a mixture of patriotic favorites, film scores and other iconic American works. The orchestra will synchronize "The 1812 Overture" by Tchaikovsky to St. Joseph's outstanding fireworks display at the end of this spectacular celebration! Join us at Shadowland Pavilion at Silver Beach.
July 4: Pickle Festival
This three-week festival culminates on July 4, at the History Center at Courthouse Square and the Community Library in Berrien Springs. Festivities for this Big Dill event begin at 11:00 a.m. Bring the family for Vendor Alley, the Pickle Fling, Big Wheel races, old-fashioned pickle games, a pickle-decorating contest and the Pickled Piper Tasting Room. New this year will be a sweet relish eating contest and a dunk tank with proceeds going to Backpacks for Berrien. Event updates on Facebook.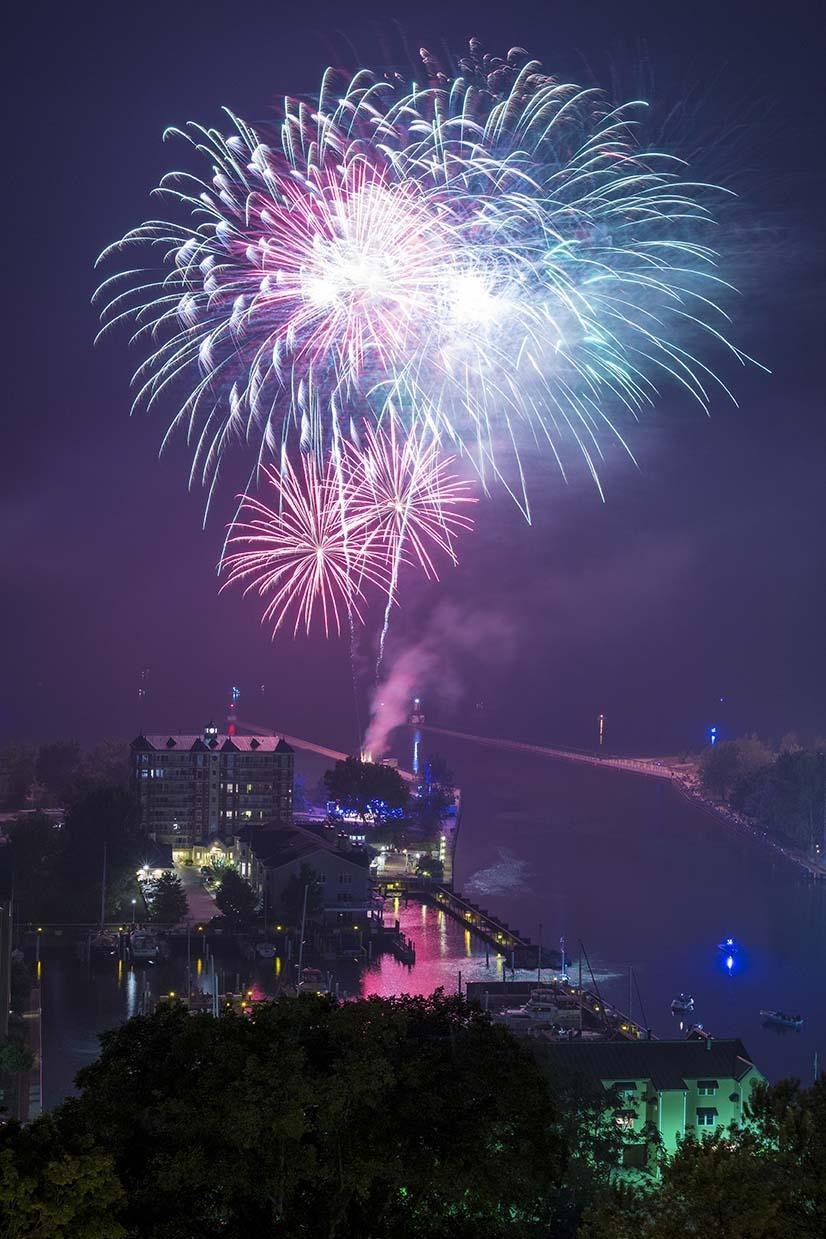 INDEPENDENCE DAY FIREWORKS
All across Southwest Michigan, communities fill the skies with pops, bangs and cascades of sparkling colors. Many of the communities have pre-fireworks activities, food and music. Arrive early, bring blankets and chairs, and be ready at dusk to oohhh and ahhh!
June 30 | Dowagiac | Dowagiac Municipal Airport and Russom Park
July 3 | Baroda | One of the best displays in the Midwest!
July 3 | St. Joseph | Silver Beach County Park
July 3 | South Haven | Light Up the Lake | View from Riverfront Park or North & South Beaches
THE FUN CONTINUES ALL WEEK
There are so many more reasons to be in Southwest Michigan this week — beach time, trails, pick-your-own fruits and vegetables at nearby farms and markets and tasting our craft wines, beers, ciders and spirits. Intersperse these fun activities with:
July 5: Open Mic Night | 7-9 p.m. | Box Factory for the Arts | 1101 Broad St., St. Joseph
July 6: Dog Days | 11 a.m.-3 p.m. | Michigan Maritime Museum | 260 Dyckman Ave., South Haven | Celebrate canine contributions to maritime history
July 6 | Trivia Night | Sister Lakes Brewing Co. | 6:30-8:30 p.m. | 92500 CR 690, Dowagiac
July 7 | Krasl Art Fair Block Party | 5-10 p.m. | Krasl Art Center | 707 Lake Boulevard, St. Joseph
July 8-9 | Krasl Art Fair | Lake Bluff Park | Lake Boulevard, St. Joseph

July 8 | Lake Breeze Music Festival | 6-10 p.m | Shadowland Pavilion | Silver Beach County Park, St. Joseph
MAKE THIS YOUR BEST VACATION EVER
You will have no trouble filling from sunrise to starry night with relaxation, adventure, picnics and wonderful memories in Southwest Michigan. So, stay over for more than a day. We have lodgings with the amenities and rates to fit your needs. The holiday will be more fun with you here!