St. Joseph for Kids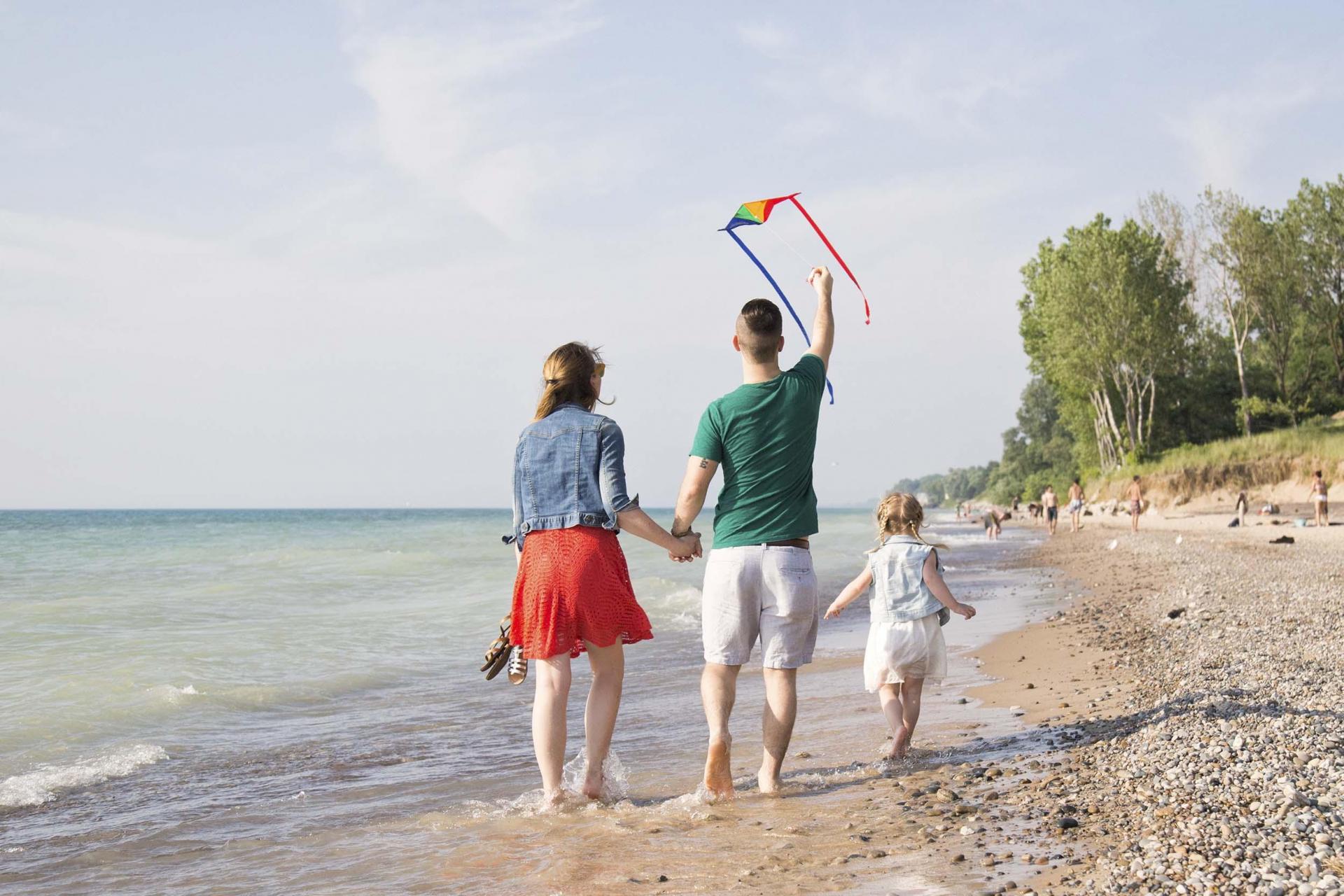 When you're looking for something to entertain your kids, skip the same local park you always visit. Instead, bring them to Southwest Michigan, where the city of St. Joseph is a playground just waiting to be explored! Museums, beaches, camps, ice cream and treats, along with a variety of additional indoor and outdoor entertainment await you. Here are just a few of the kid friendly things to do in St. Joseph during your next visit.
Silver Beach Carousel
Start your journey at the Silver Beach Carousel located at the Silver Beach Center. Horses, tigers, hippopotamus and even a raptor are just a few of the 48 unique carousel figures ready to greet you. Thousands of twinkling lights, a band organ, historic images of the community, activities and games add to the fun and excitement of your visit. While at the carousel, be sure to visit the Silver Beach Amusement Park Museum. A detailed model of the Silver Beach Amusement Park, photographs, fun-house mirrors and more give you a taste of what Silver Beach was like from 1892 to 1971.
Curious Kids' Discovery Zone
Continue your fun just steps away at the Curious Kids' Discovery Zone. This is a must-stop for exploratory fun! This space is geared for ages 1-10, but all are invited to come "play, learn, and be curious." The kids will love the Lake Michigan Water Table, where they can sail handmade boats through the lake currents and lock system. Another favorite exhibit is the 25-foot Lighthouse Tower, encouraging little visitors to climb the wave steps to the top and gaze out the window to catch a peek of Lake Michigan. And check out Recollections, a wall-sized dance exhibit where light and color mimic your movements on the screen. If you have little ones in the family, the Toddle Beach exhibit offers a gated area for ages four and under to experience and explore a fun house and steer a boat onto shore.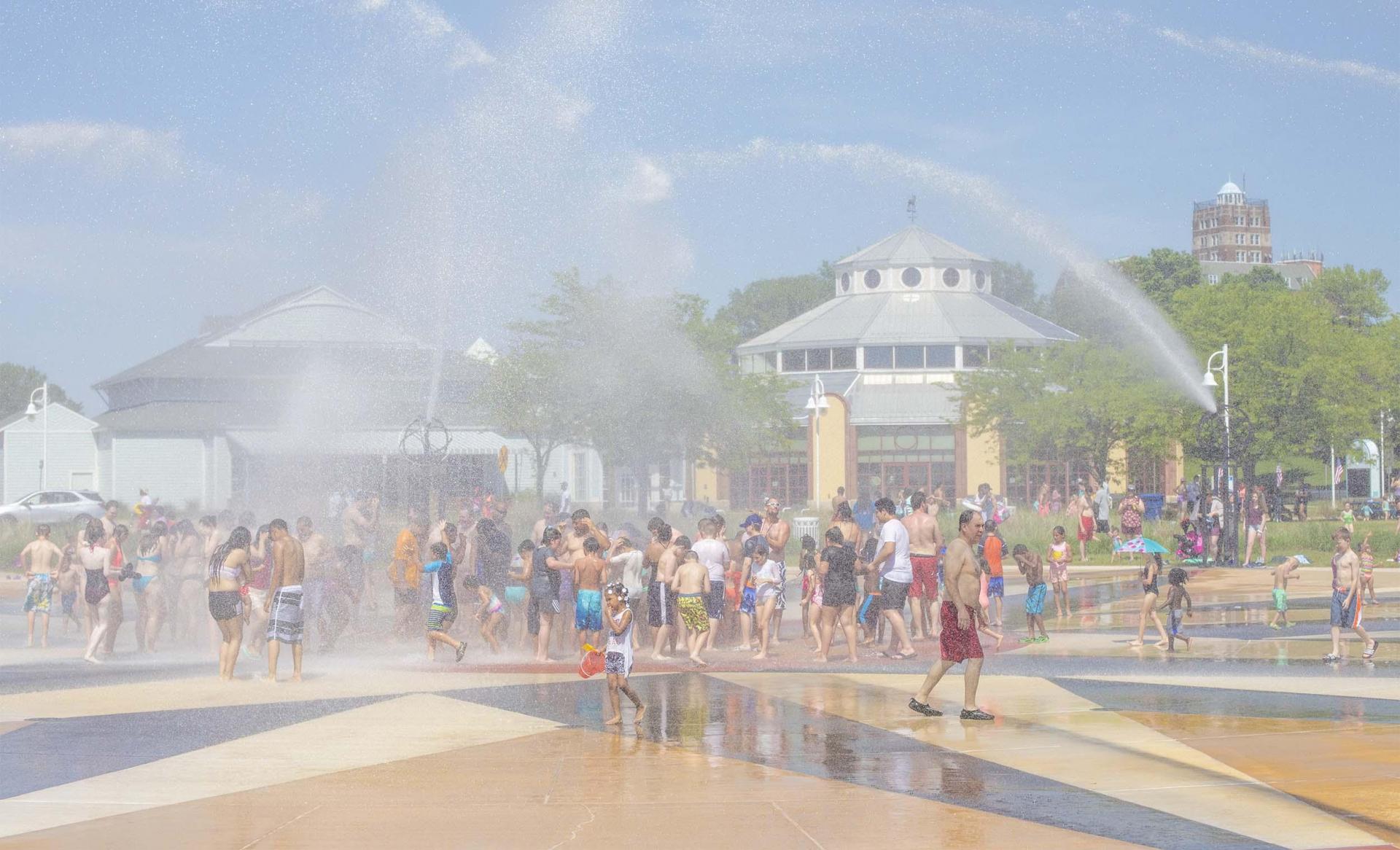 Whirlpool Compass Fountain
Directly across the road from the Silver Beach Center is the Whirlpool Compass Fountain. The 200 ft. diameter fountain sprays water 30+ feet in the air and has water cannons that run every 15 minutes. More water fun is available at three St. Joseph beaches; Silver Beach, Lions Park Beach and Tiscornia Park Beach. There are also a variety of other family friendly parks in the area, even one with a skate park.
Fire and Ice Pizzeria
You can't go wrong with pizza and ice cream, and Fire & Ice Pizzeria and Creamery in St. Joseph offers the perfect combination of both. Everyone will find something on the menu, from soups and salads to signature pizzas and sandwiches. Check out the kids' menu with items like the "I'm Not Hungry" mini one-topping pizza, the "I Dunno'' beef hot dog, or the "I Don't Care" toasted cheese sandwich. Round out your meal with a scoop of Caribbean delight or chocolate chip cheesecake flash-frozen ice cream. Or watch them flash freeze your ice cream right before your eyes! Afterward, let the kids play on the indoor soccer field, inside a playhouse or with the other game tables. This stop is guaranteed to fill bellies with the strong possibility of inducing naps on the car ride home.
The Little Things play cafe
If you're looking for a place your children can explore and develop while you remain caffeinated, The Little Things Play Cafe deserves a spot on your itinerary. Launched to promote connection and support for children and their caretakers, The Little Things Play Cafe delivers on the idea that it takes a village to raise a child and offers an indoor playground for adults and their active toddlers. Owners Erik and Britt Webb created an open, family-friendly space filled with unique and safe indoor activities for your little ones, including wooden climbing structures and plenty of room to roam. The play areas reflect the Montessori-inspired concept of open-ended options to spark creativity. Adults can enjoy locally sourced coffee within this comfortable atmosphere as they connect and chat with their kids close by.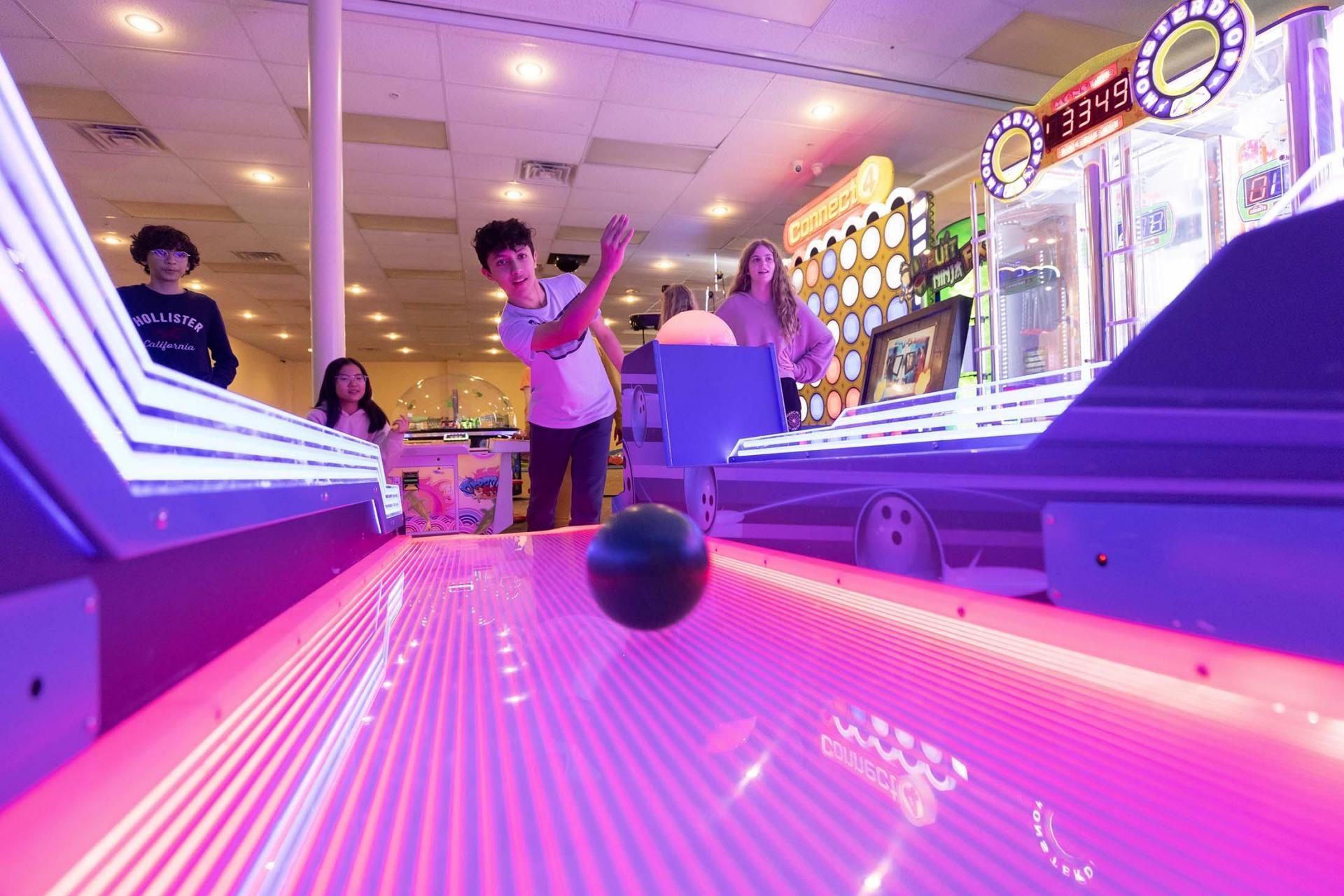 Slackers Family Fun Center
Playing isn't just reserved for the little guys, and Slackers Family Fun Center in St. Joseph offers attractions even your big kids will love. Featuring indoor bounce houses, laser tag, laser maze, arcade games, and more, Slackers provides fun opportunities the whole family can enjoy. It's the perfect place to spend a rainy day and the instant cure for afternoon boredom. And with affordable prices, you can have a great time without busting your budget.
Watermark Brewing Co.
If you're looking for a place to grab a drink that is safe for the kids to join, then pop over to Watermark Brewing Company. This family-friendly environment offers and outdoor seating area with a large grassy plot to play on. You can even bring the dog! Kids will enjoy playing the claw machines and ordering a soda while you sip on your craft beverage.
Maud Preston Palenske Memorial Library
If you have big bookworms, or simply enjoy a fun event, then take your kids over to the Maud Preston Palenske Memorial Library. Their staff does a wonderful job of hosting weekly events for kids of all ages!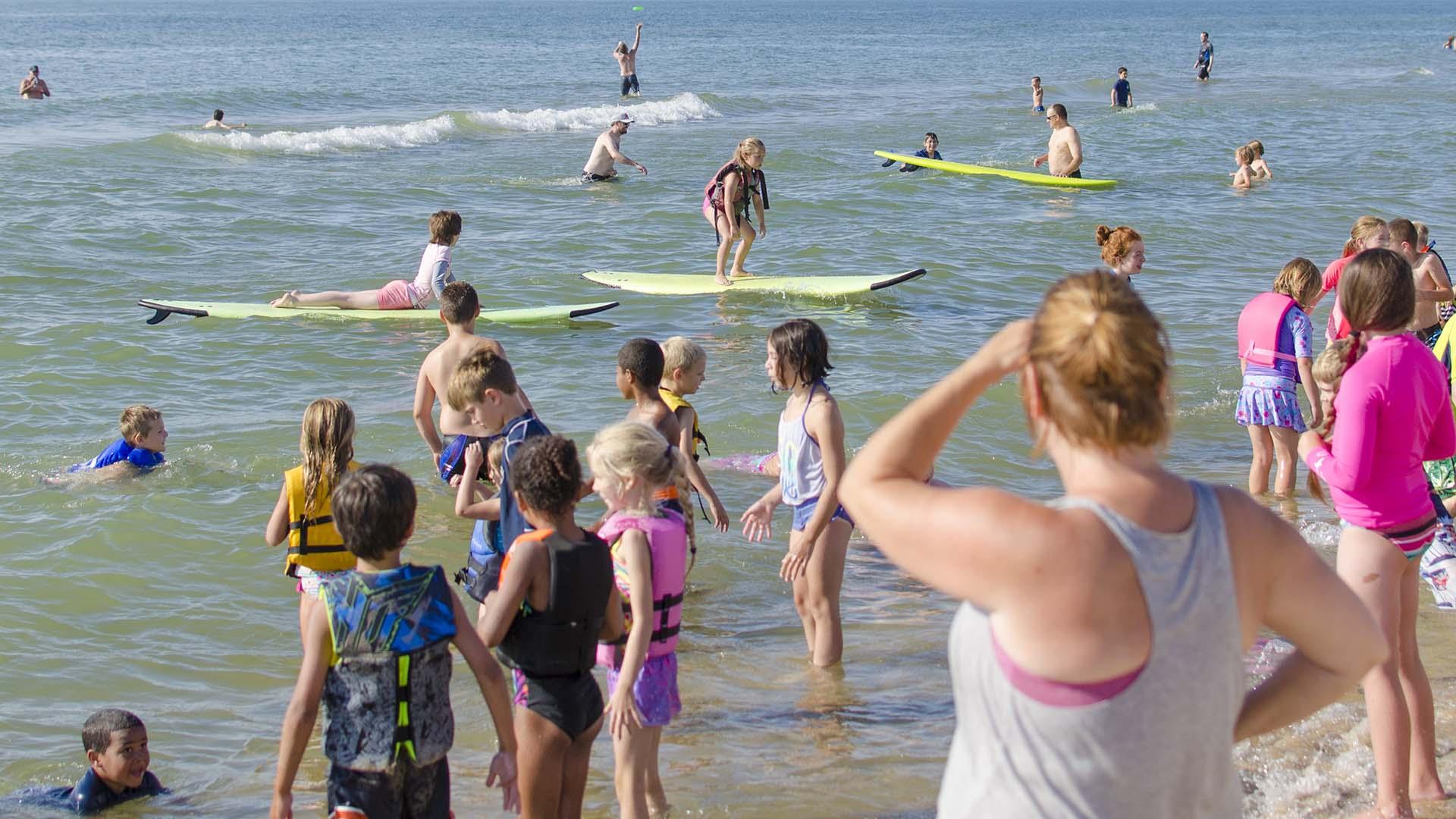 Opportunities for summer fun
Looking for summer camps and special summer activities? Be sure to check out Krasl Art Center, Water Street Glassworks and the Box Factory for the Arts. For a really awesome opportunity, try the stand-up paddle boarding (SUP) or surfing lessons from Third Coast Surf Shop.
Plan a kid friendly visit all year!
No matter the season, there are boatloads of fun awaiting for you and your family in St. Joseph, Michigan. If you are interested in other ideas, check out our Family Fun itinerary. Start planning your trip today! Stay overnight, let the kids splash around in a pool, and extend the fun another day.