Southwest Michigan Symphony Orchestra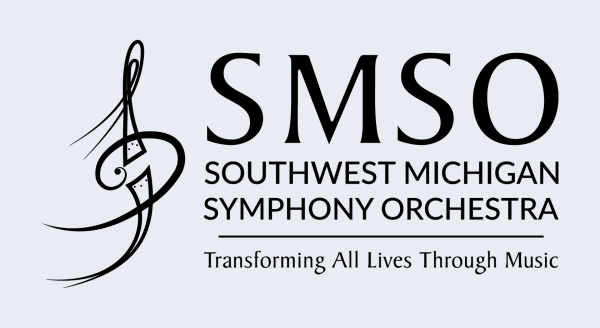 513 Ship Street
St. Joseph, MI

Tel: 269-982-4030
Southwest Michigan Symphony Orchestra
Transforming All Lives Through Music
The Southwest Michigan Symphony Orchestra (SMSO) is a professional orchestra with highly-trained musicians who travel from cities as far away as Chicago, Cleveland, Detroit, Louisville, and Nashville to perform under the direction of Music Director and Conductor, Matthew Aubin. As a vital member of the local arts and culture since 1951, the SMSO has contributed to the vibrancy of southwest Michigan and surrounding communities, by making beautiful music, offering innovative programming, and increasing music education. Offering year-round musical performances of all types, we reach diverse audiences to help bind our community together with affordable prices and family friendly performances.
Performances held at the following locations throughout the year:
Mendel Center Mainstage - located at Lake Michigan College, 1 mile east of Exit 30 (Napier Avenue) off I-94 in Benton Harbor
Howard Performing Arts Center - located at the Campus of Andrews University, off Old-31 in Berrien Springs
Shadowland Pavilion - Silver Beach County Park near downtown St. Joseph
Wheelchair accessible
Admission:
Please call or visit our website for performance times and ticket prices.
Southwest Michigan Symphony Orchestra Association, Inc. is a nonprofit 501(c)(3) organization. All donations are tax-deductible.
Contact: email
Member's Events