Best spring hikes in Southwest Michigan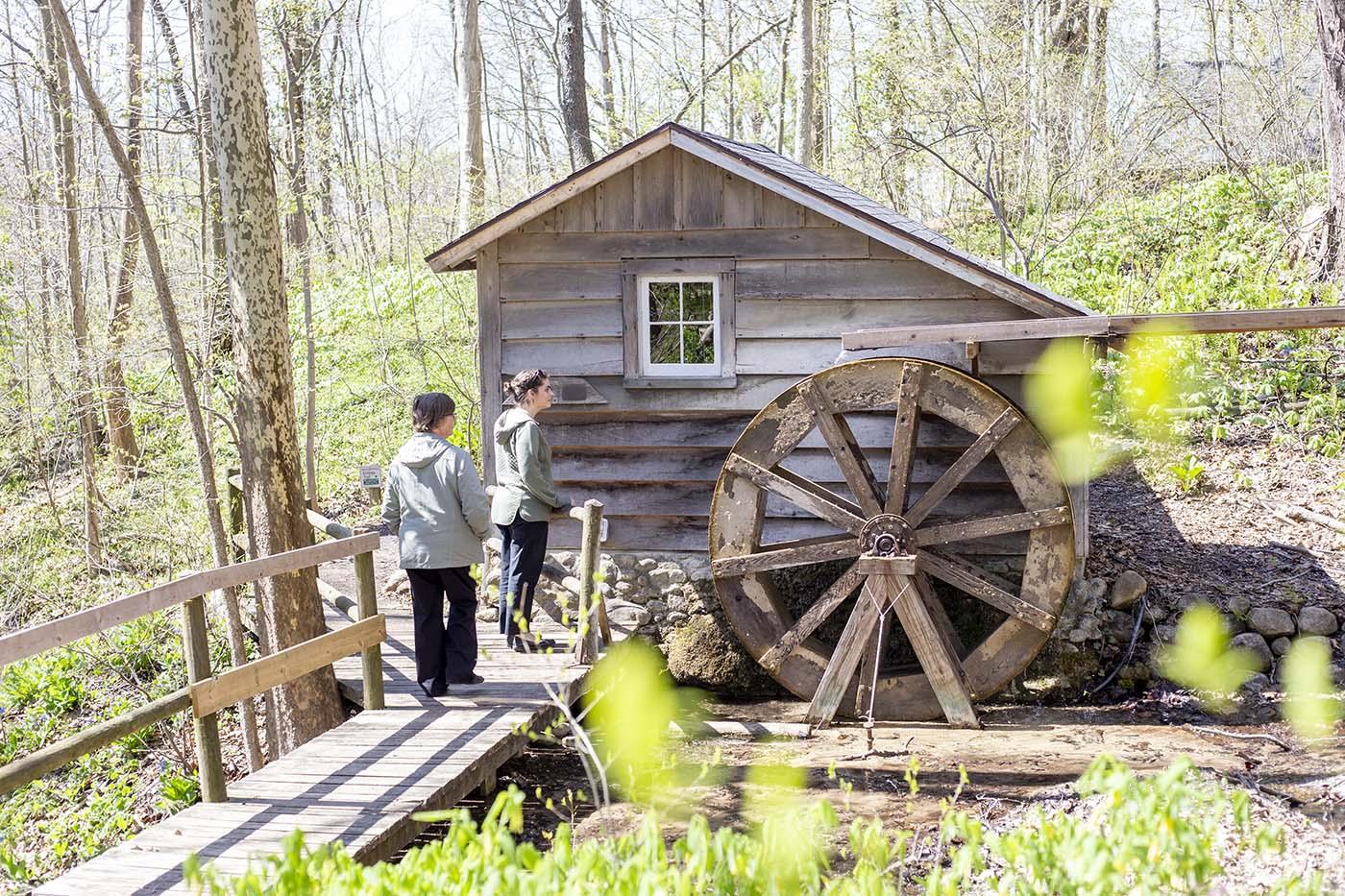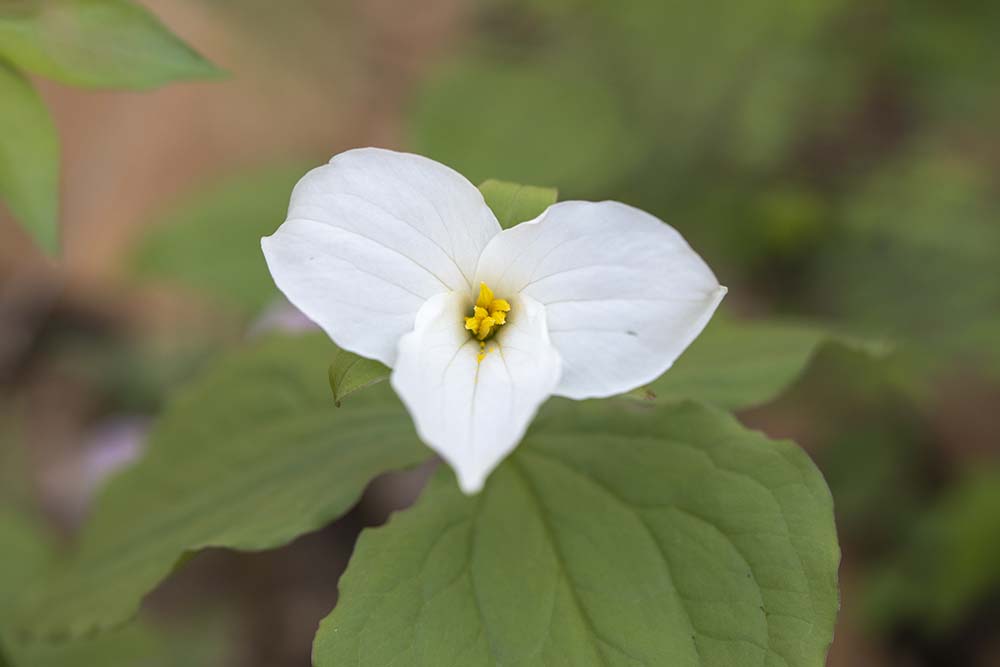 The snow is melting and the sun is shining. Soon enough, that extra bit of daylight will make fitting in a hike much easier! All over Southwest Michigan, you'll find peaceful paths and trek-worthy trails with beautiful views. Whether you like sinking your feet into the sand, steep dune climbs, paved walkways or an easy dirt course, you're sure to find the perfect route here. Here are the best spring hikes in Southwest Michigan:
Dr. T. K. Lawless Park
Located at 15122 Monkey Run St., Vandalia
A trip to this park offers seven miles of varied-terrain hiking trails and one mile total of paved trails for those with special mobility needs or families with strollers. While you're here, spot some eagles' nests off the pier on Hogback Lake. Hardy mountain bikers will enjoy the 10 miles of challenging trails. Check the park's calendar for stargazing nights at the Dr. Lawless International Dark Sky Park. It is one of three designated dark sky parks in Michigan.
Fernwood Botanical Garden and Nature Preserve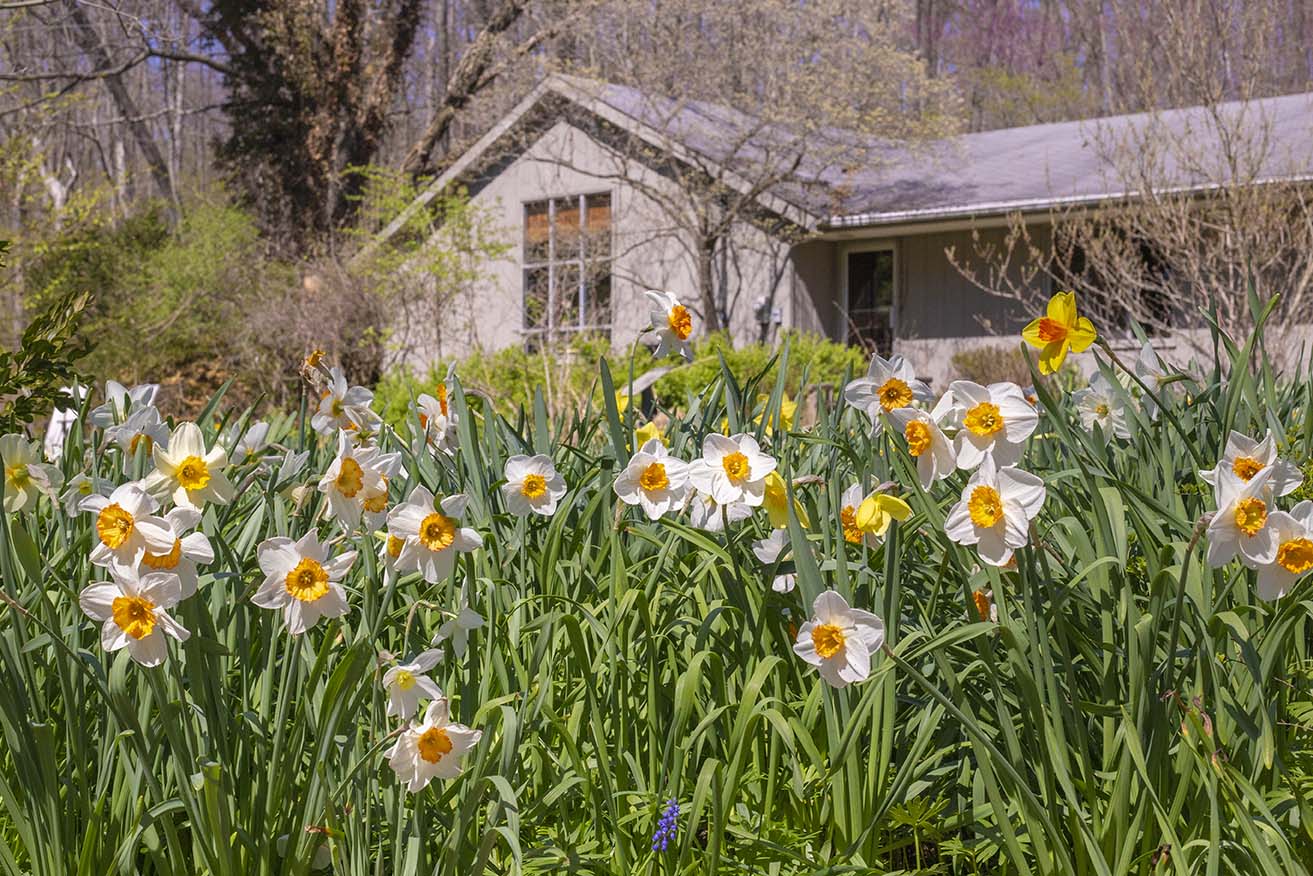 Located at 13988 Range Line Rd, Niles
A visit to this 105-acre Niles preserve offers tranquility. As you walk the many trails at Fernwood, keep an eye out for ferns, budding trees, animals and emerging flowers — several are rare, endangered or threatened species. Listen to the birds chirp and chatter with one another as they return for the warmer Michigan months. You'll need to purchase a ticket if you aren't a member to trek these trails though. Afterward, treat yourself to a farm-to-table meal and craft beer at River Saint Joseph just up the road.
Fred Russ Forest Park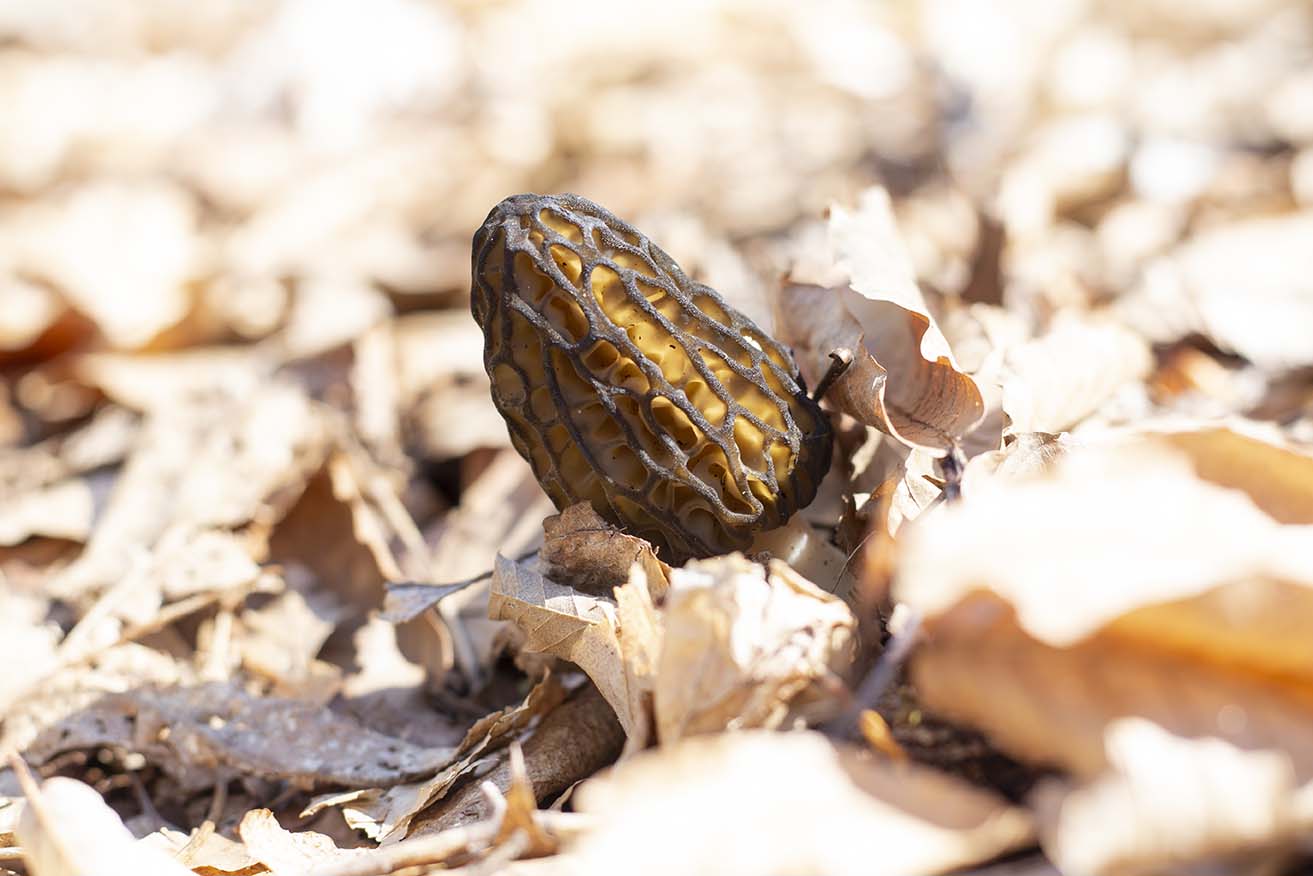 Located at 20379 Marcellus Hwy., Decatur
This park along Dowagiac Creek offers eight miles of trails and something for everyone. Maintained by Cass County Parks and Michigan State University, its old-growth forests are some of the oldest in Southwest Michigan. Hike, hunt for morels, birdwatch while you walk, paddle, horseback ride, fish in the class A trout stream and finish the day off with a picnic. For an extra surprise, keep an eye out as you cross the bridge connecting the east and west side of the park. You may spot some non-venomous snakes! These trails are also relatively flat for those with special mobility needs.
Galien River County Park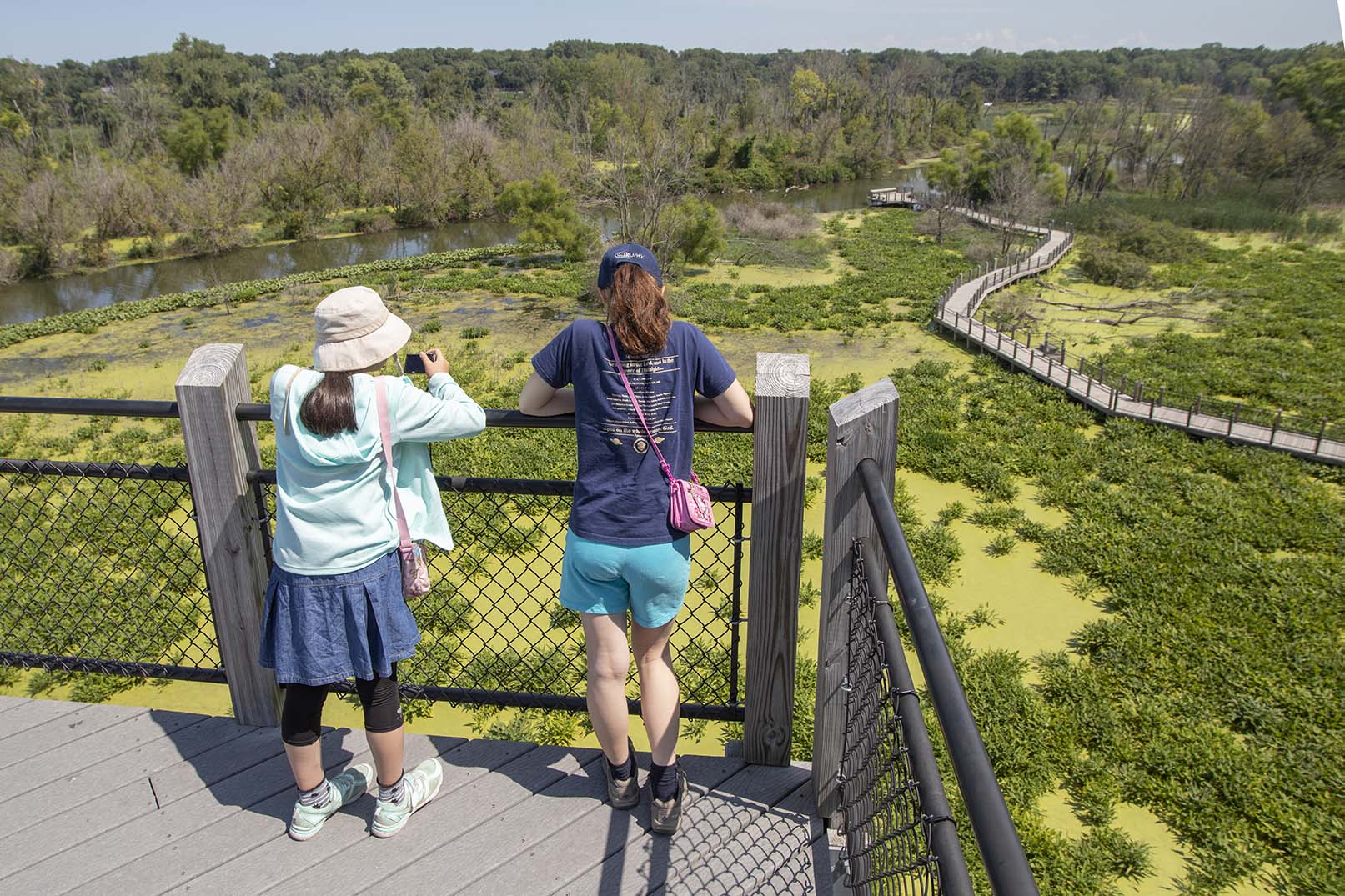 Located at 17424 Red Arrow Hwy., New Buffalo
Near New Buffalo is one of Southwest Michigan's newest trail adventures. Casual hikers can enjoy a tree-top level, 300-foot canopy walkway which leads to a 60-foot marsh overlook tower and 600-foot-long marsh boardwalk. Ultimately, you will reach the river viewing and fishing platform. Early morning is the best time to see spring wildlife here.
Harbor Shores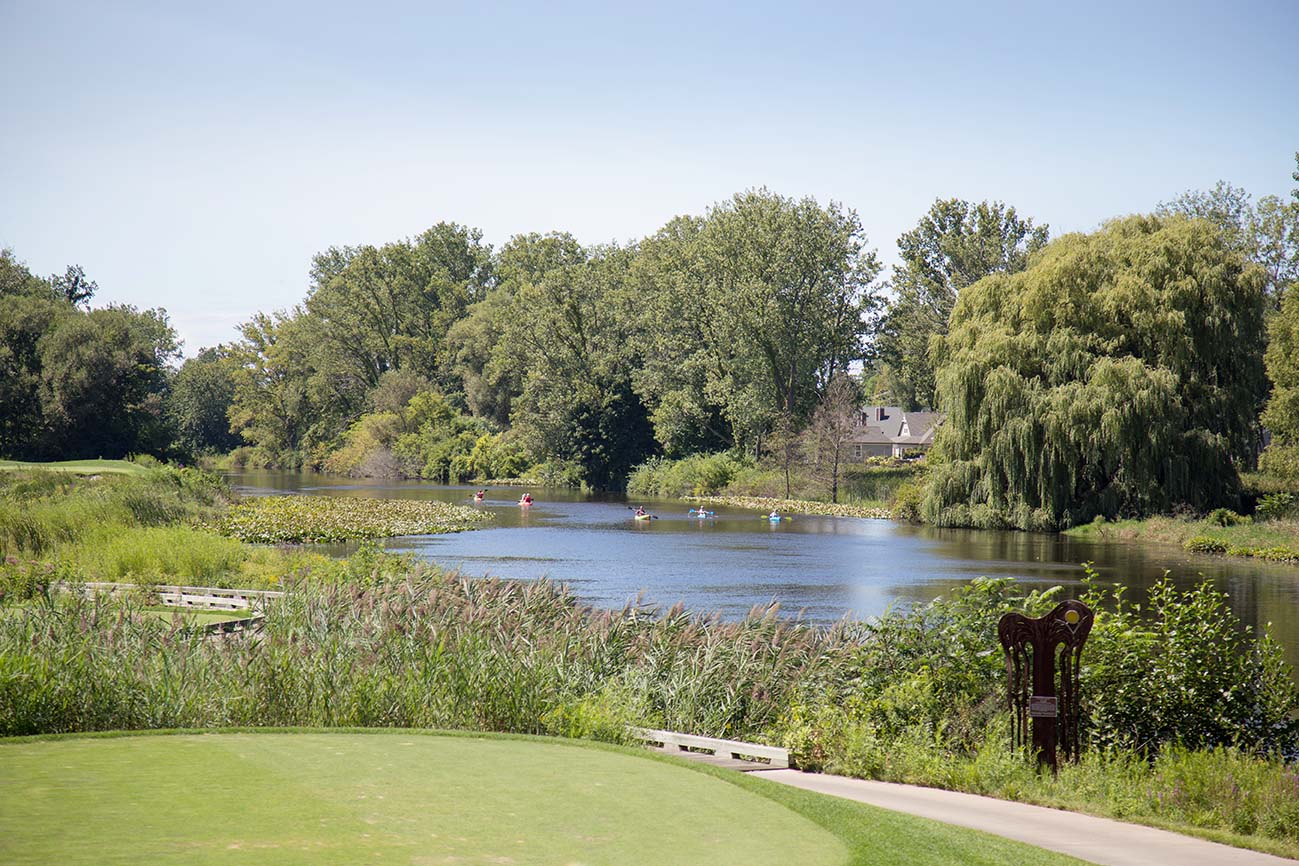 Located at 201 Graham Ave., Benton Harbor
Tucked into the Harbor Shores golf course and resort property, you'll find 12 miles of trails to bike and walk on. Connected by bridges and overlooking the St. Joseph River and Paw Paw River, you can watch kayakers, golfers and plenty of wildlife on a peaceful stroll. Come late April, you'll see the trees blossoming and shorebirds returning. Mornings offer the most wildlife activity on the rivers.
Kal-Haven Trail
Located on Bailey Street, South Haven
Connecting the dots of South Haven and Kalamazoo, this trail is 33 miles long! It used to be a railroad bed, but now it's a route through several small towns and historical sites. Hike, bike or run. It's up to you how far you'll go.
Love Creek County Park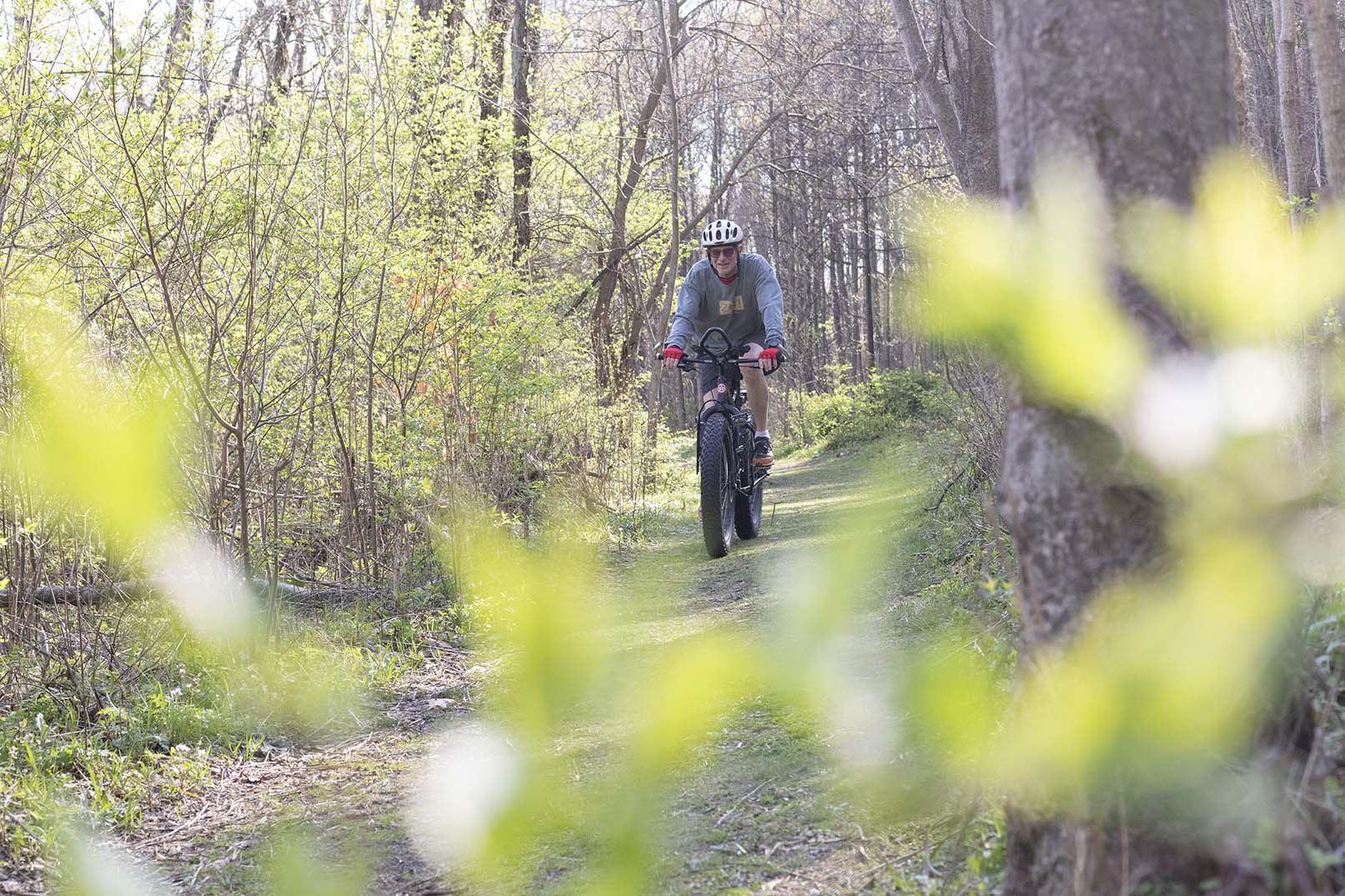 Located at 9292 Huckleberry Road, Berrien Center
Winding its way through 200 acres outside of Berrien Springs, you'll find several trail options. Six miles of hiking trails and 3.5 miles of mountain biking trails offer access to a variety of habitats, including a mature beech-maple forest with spectacular spring wildflowers and birding opportunities. Your four-legged friends are invited too! Just make sure your dog's leash is no more than six feet long. Three sizes of fat tire bikes are available to rent, too. Be sure to check Love Creek Nature Center's Facebook as they post trail condition updates frequently.
Madeline Bertrand County Park
Located at 3038 Adams Road, Niles
This park is located along the St. Joseph River just south of Niles. Its trails lead through pine and oak forests, offering opportunities for hiking and bicycling. Want to throw in a little activity? Try the park's challenging 18-hole disc golf course!
Warren Dunes State Park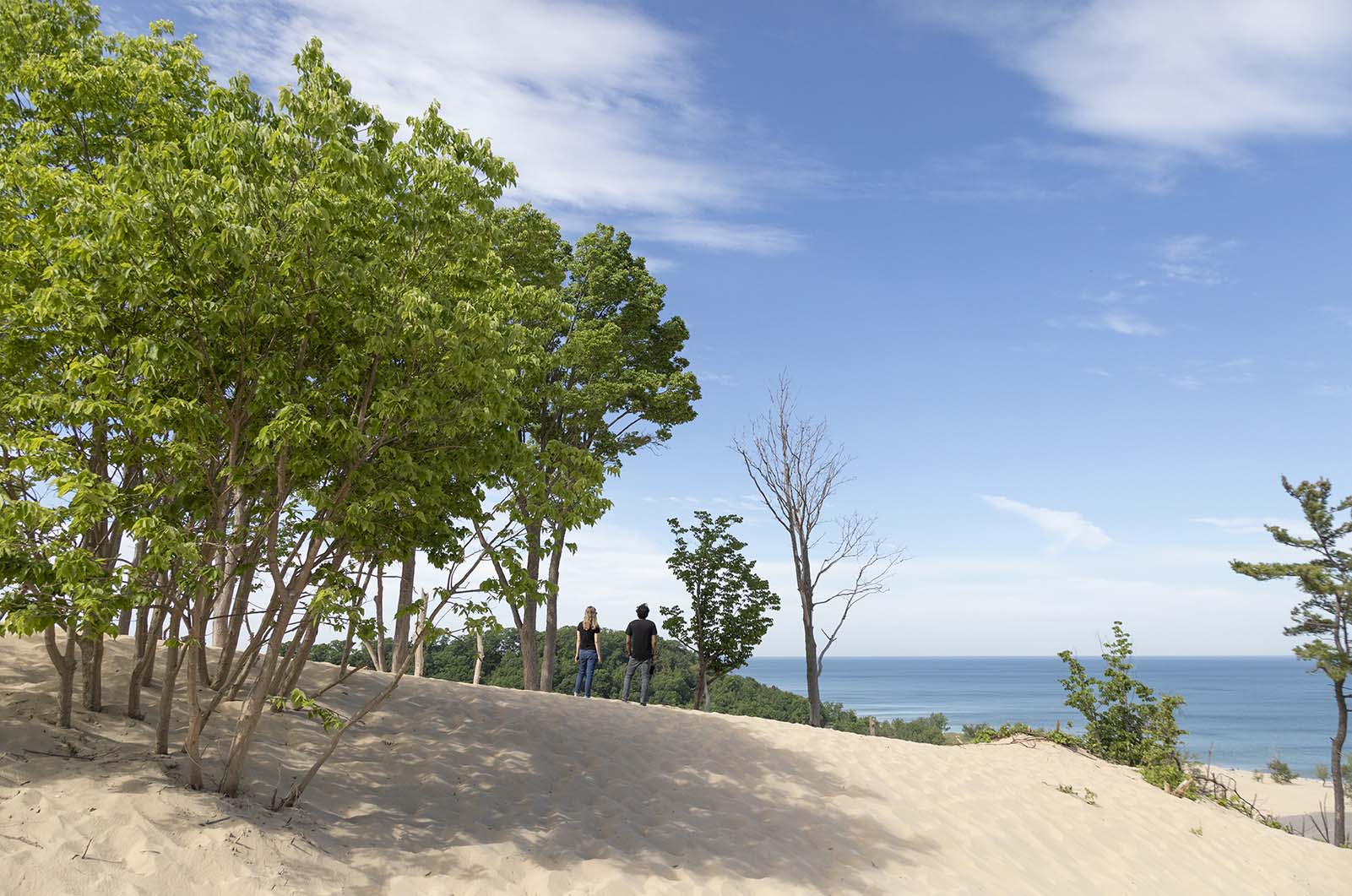 Located at 12032 Red Arrow Hwy., Sawyer
Venture to Sawyer to reach new heights by climbing the dunes at this state park. Some of the best views from this perspective are during sunrises and sunsets. Watch Lake Michigan mirror the colors of the sun and sky from up above. Sometimes, you'll even be able to see outlines of Chicago's skyscrapers across the lake. On your way out, it's always fun to run down the dunes and let gravity do most of the work!
Plan your best spring hikes in Southwest Michigan
For other hiking ideas, download our free Hiking & Biking Trail Guide and Paddling Guide. Before you head out, make sure to bring bug spray, wear comfortable shoes and dress in layers. Have plenty of water, snacks, a fully charged phone and — for serious hikers — a compass on hand. If you get turned around easily, stay on designated trails only so you can find your way back. Spring also means baby animals will be out. Please admire from a distance, and don't pick them up or disturb them. Happy trails to you! Where will you take your next steps?