Saint Joseph, Michigan is a wonderful place for children. Museums, beaches, camps, ice cream and treats, along with a variety of additional indoor and outdoor entertainment await you during your next visit.

A great way to see downtown is to take a ride on the horse drawn trolley. Travel past historic buildings and monuments, toy and book stores, and a wealth of family friendly restaurants and ice cream shops. Pick-up and drop off is located at the corner of Elm and State streets.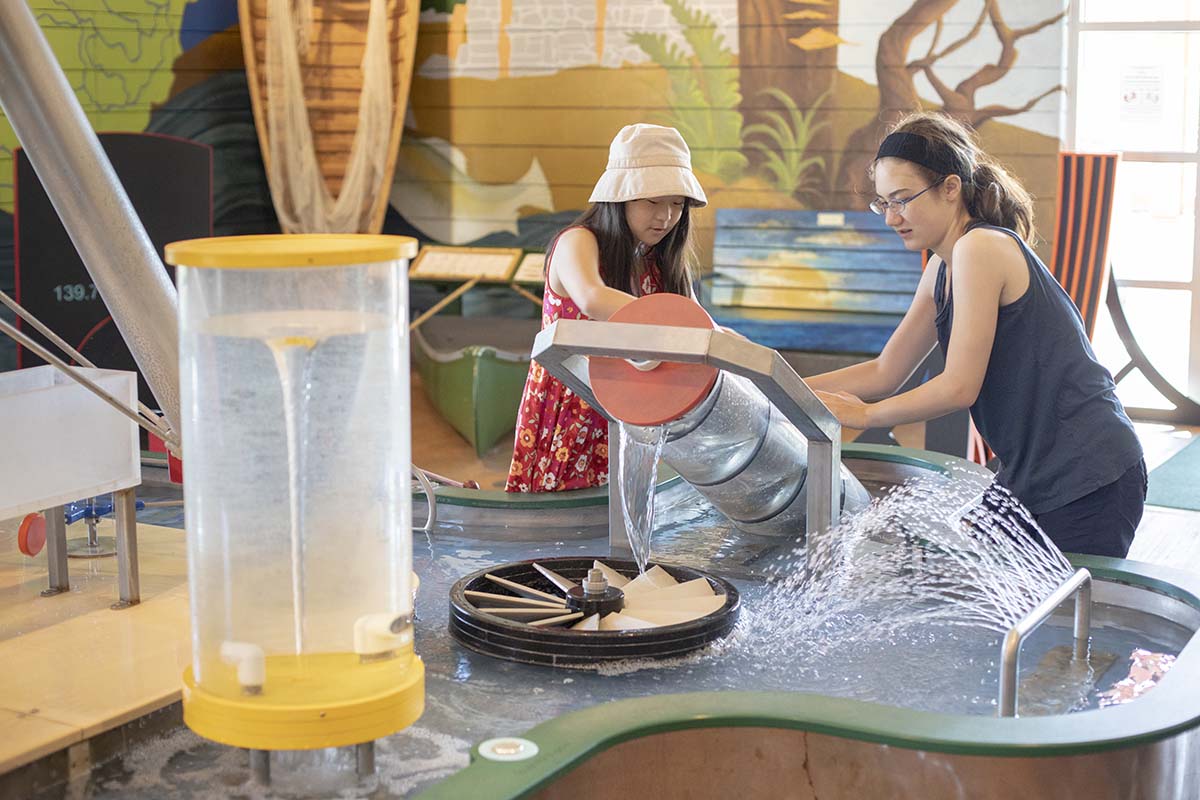 Continue your journey on the Silver Beach Carousel located at the Silver Beach Center. Horses, tigers, hippopotamus, and even a raptor are just a few of the 48 unique carousel figures awaiting you. Thousands of twinkling lights, a band organ, historic images of the community, activities and games add to the fun and excitement of your visit. While at the carousel, be sure to visit the Silver Beach Amusement Park Museum. A detailed model of the Silver Beach Amusement Park, photographs, fun-house mirrors etc. give you a taste of what Silver Beach was like from 1892 to 1971. Continue your fun just steps away at the Curious Kids' Discovery Zone. With Curious Kids located on the bluff and Discovery Zone below, there are many great interactive and educational exhibits for kids to explore.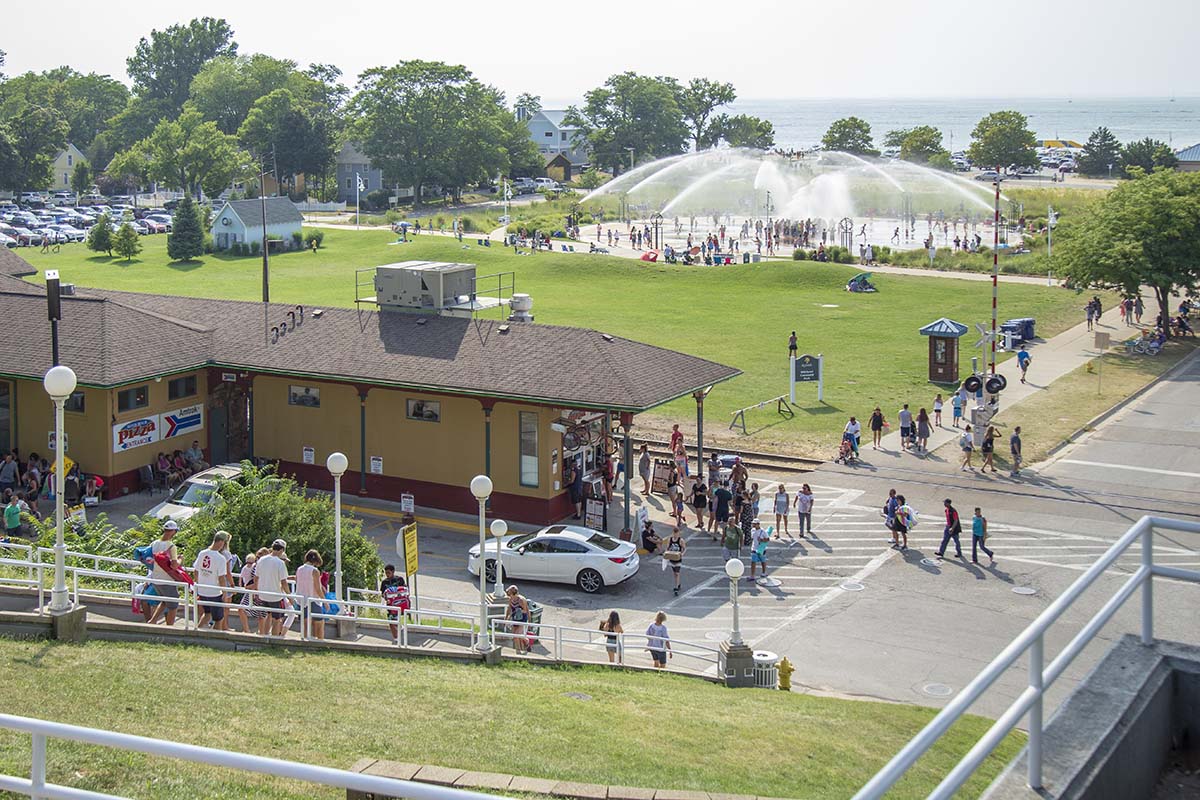 Directly across the road from the Silver Beach Center is the Whirlpool Compass Fountain. The 200 ft. diameter fountain sprays water 30+ feet in the air and has water cannons that run every 15 minutes. More water fun is available at three St. Joseph beaches; Silver Beach, Lions Park Beach and Tiscornia Park Beach. There are also a variety of other family friendly parks in the area, even one with a skate park.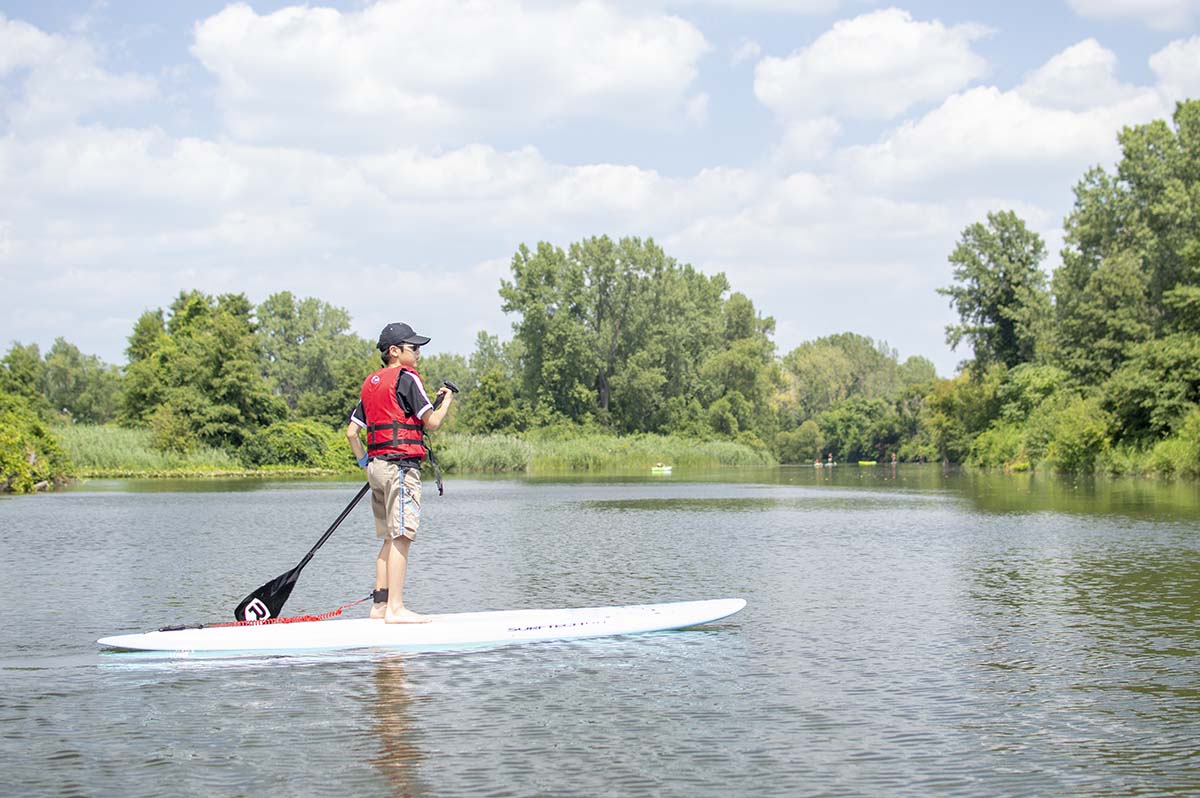 After enjoying the warmth and sun at the beach, your children can cool down and enjoy a book at the Maud Preston Palenske Memorial Library. Looking for summer camps and special summer activities? Be sure to check out Curious Kids, Krasl Art Center, Heritage Museum and Cultural Center and the Box Factory for the Arts. For a really awesome opportunity, try the stand-up paddle boarding (SUP) or surfing lessons from Third Coast Surf Shop.

Saint Joseph Michigan is the perfect family destination for summer fun.