Five best places to paddle board in Southwest Michigan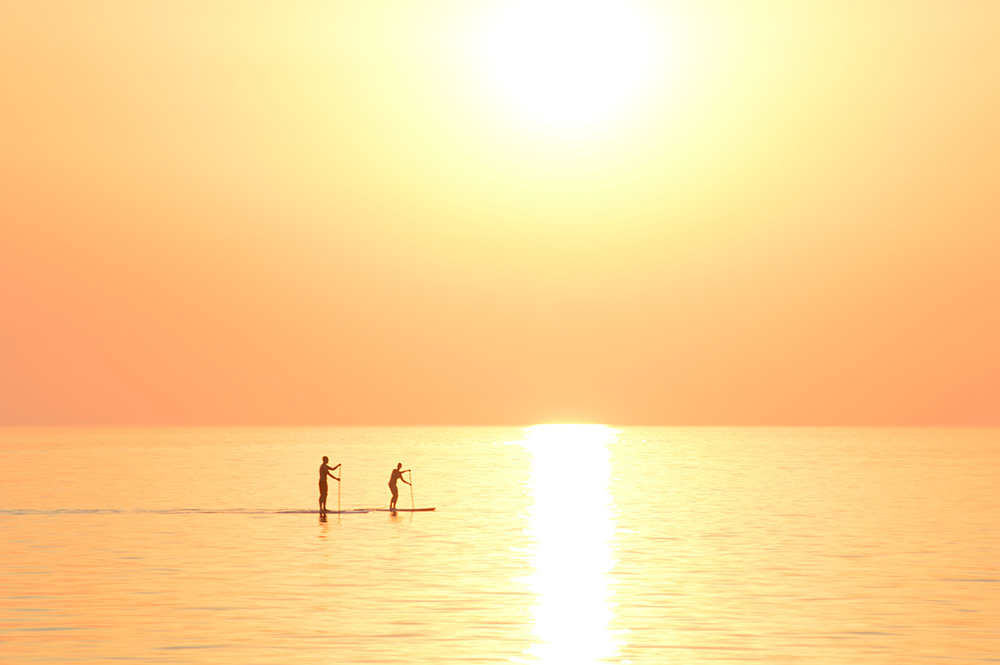 Whether you are an avid stand-up paddle boarder or want to try it, few places surpass Southwest Michigan. If you are new to the sport, it's easy to learn and build your confidence on our quieter waters. Live for a challenge? Our water trails stretch your endurance, strengthen your core and give you a cardio workout, all while relieving stress.
Dip your paddle in these five Southwest Michigan waterways
Lake Michigan Water Trail, New Buffalo to South Haven
50 miles of coastline that offers some of the most amazing scenery — magnificent dunes, lighthouses, wilderness, beach towns where you can shop and catch a bite to eat and stunning sunsets. Popular put in places are New Buffalo, Warren Dunes State Park and Weko Beach in Bridgman, Lions Park/Silver Beach/Tiscornia Beach in St. Joseph, Jean Klock Park in Benton Harbor and Deerlick Creek Park in South Haven. 
The waves on this freshwater sea can change quickly from mirror-smooth to dangerously wild. Always check the weather and wind conditions before paddling; wear a properly fitting life jacket; and if you are a beginner, stay close to the shoreline.
Galien River Marsh Trail, New Buffalo
Approximately a six-mile stretch on the river that starts at Glassman Park in New Buffalo Township and ends at the City of New Buffalo's boat launch. This is an easy river to paddle upstream and downstream. The best viewing of wildlife is in the early morning and evening.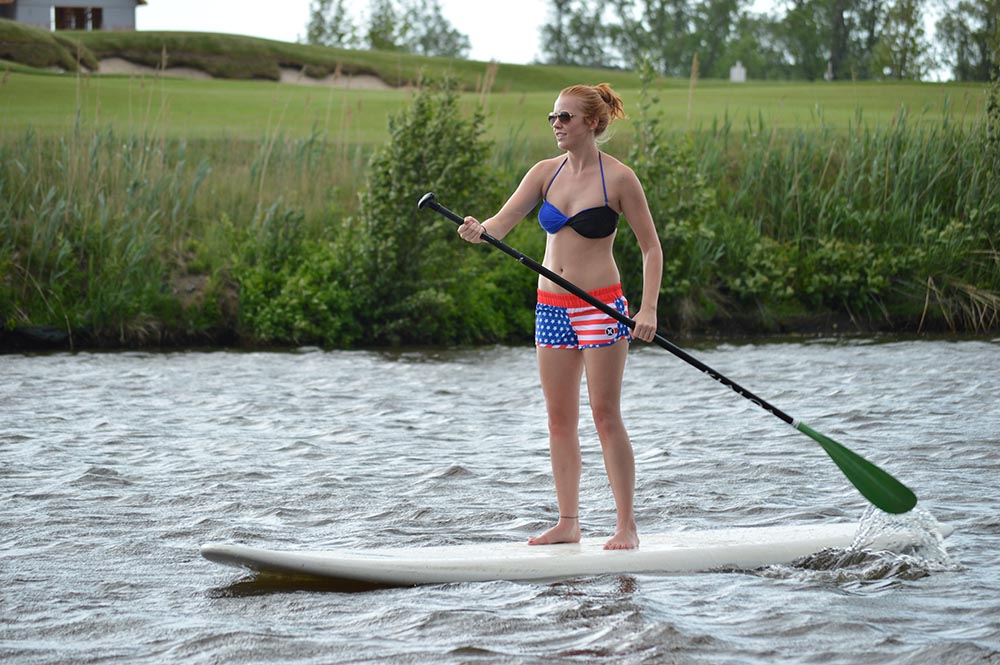 North Lake Park, Stevensville
This inland lake gem is tucked in the Grand Mere (Great Marsh) just east of Lake Michigan. It's an ideal place for beginners to learn. Public restrooms are available and it's a lovely place to picnic. 
Paw Paw River Trail, Paw Paw to Benton Harbor
This 65-mile water trail starts in the Village of Paw Paw and ends where it joins the St. Joseph River in Benton Harbor. You can take a shorter, leisurely paddle on Maple Lake in Paw Paw, or put in at 19 access points along this river that traverses a large floodplain, through a forest corridor.
If you are staying in St. Joseph/Benton Harbor, put in at the public launch at North Stevens Street or Third Coast Paddling at 601 Graham St. in Benton Harbor.
Sister Lakes Area, Dowagiac & Edwardsburg
The calm inland waters in the Sister Lakes area are ideal for stand-up paddle boarding. You can paddle from sunrise to sunset on Magician Lake, Dewey Lake, Indian Lake, Pipestone Lake, Cable Lake, Big Crooked Lake, Little Crooked Lake and Round Lake. But one of our favorite paddles is starting at the Christiana Creek Paddling Launch near Edwardsburg and then doing one, two or all three of the interconnected lakes — Juno Lake, Christiana Lake and Painter Lake.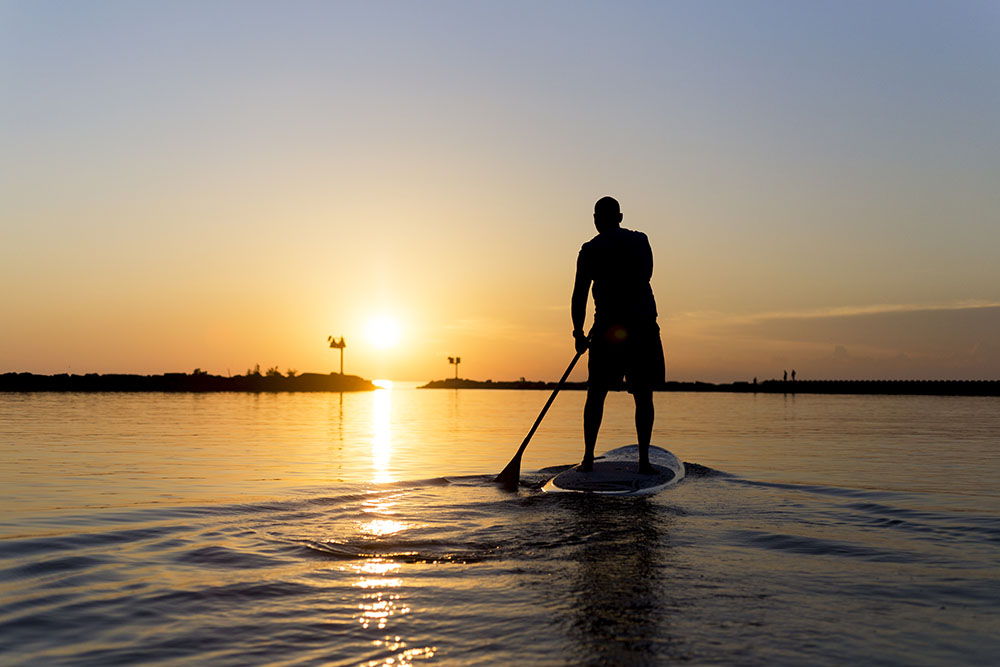 Bring your own or rent your board
Owning your own stand-up paddle board, paddle and life jacket gives you more flexibility when and where you put in. But if you want to rent your equipment, Third Coast Paddling can get you on the water at their Paw Paw River site in Benton Harbor, Silver Beach site in St. Joseph and Galien River site in New Buffalo. The Paw Paw River and Galien River locations rent from mid-May through mid-October and the Silver Beach location has boards from mid-June to Labor Day Weekend. Your dog is welcome to ride with you!
Download Southwest Michigan's Paddle Sports Trail Guide for more destinations
A passionate kayaker put together this Southwest Michigan water trail guide, which also includes the Dowagiac and St. Joseph Rivers. You will see at a glance where to start and finish, how many miles and hours it will take, as well as a legend showing each trail's difficulty level. 
Download the guide below and make plans now to be on the water soon!