Blogs
North Berrien Historical Museum
Joshua Nowicki
Member:

Public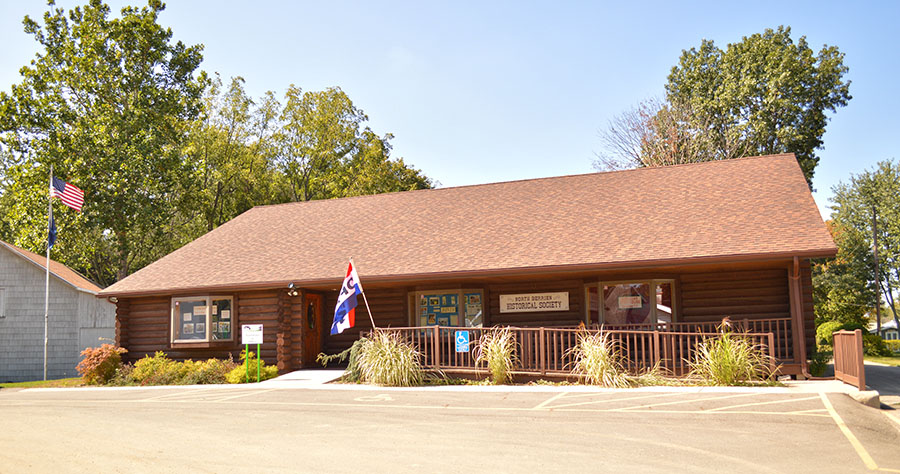 I have a nostalgia for the past that seems to peak in the Fall and Winter, and as a result, I find myself drawn to the North Berrien Historical Museum in Coloma.

The simple and unpretentious displays of artifacts tell the story of North Berrien Country in a direct and easy to understand way. Exhibits located in the main building cover thousands of years of history, and focus on Native Americans, rural life, schools, community business and resorts.
The Heritage Museum and Cultural Center
Joshua Nowicki
Member:

Public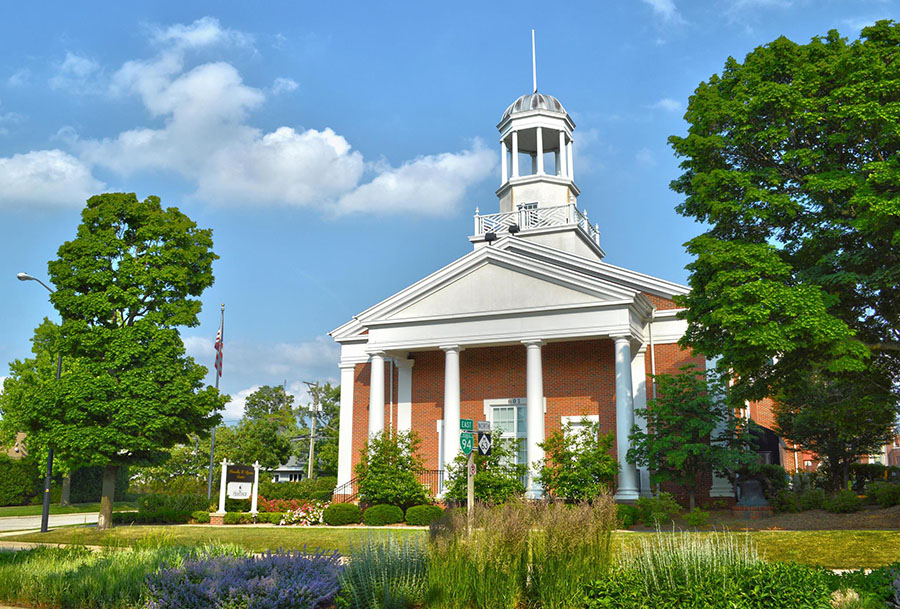 For the next couple of posts, I will be writing about museums in Southwestern Michigan.

The Heritage Museum and Cultural Center in Saint Joseph, Michigan is a unique gem in the community. Museum exhibits, library, archive, gorgeous banquet facilities, and fascinating public programs and events provide various ways for guests to experience the organization.


Saint Joseph for Kids
Joshua Nowicki
Member:

Public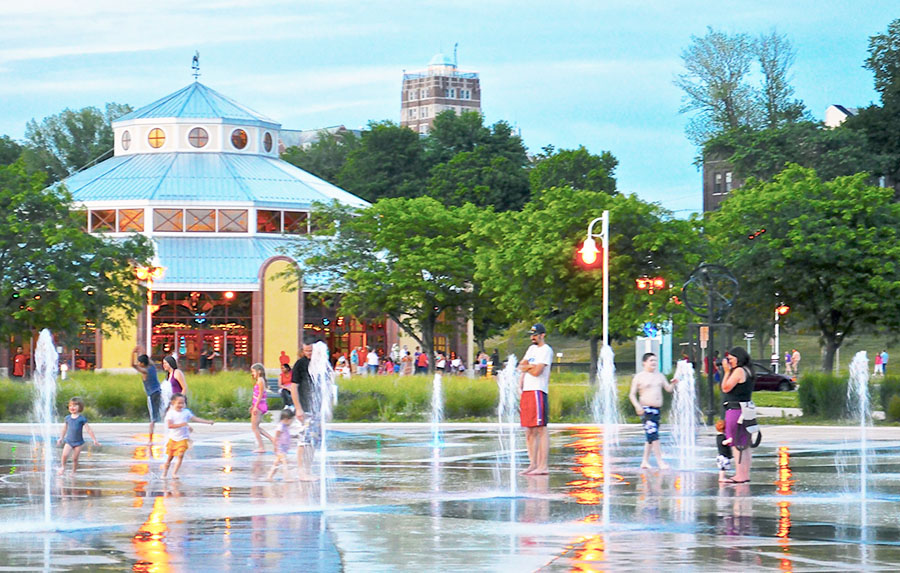 Saint Joseph, Michigan is a wonderful place for children. Museums, beaches, camps, ice cream and treats, along with a variety of additional indoor and outdoor entertainment await you during your next visit.

All Aboard! for public art in St. Joseph. This year, the city of St. Joseph has organized a delightful collection of decorated planes, trains and helicopters. Many of the sculptures invite children to climb aboard, ring a bell and imagine that they are on a fun journey.
Krasl Art Fair on the Bluff in St. Joseph, Michigan
Joshua Nowicki
Member:

Public
Sat. July 13th - 10am to 6pm 
& Sun. July 14th - 10am to 5pm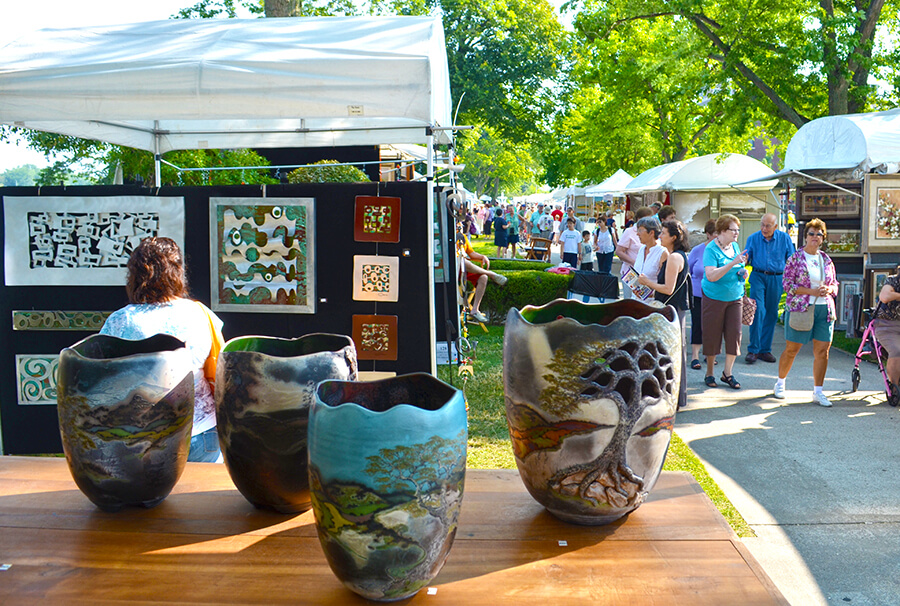 Admission: Free
One of the highlights of summer in St. Joseph, Michigan is the Krasl Art Fair on the Bluff. Taking place annually on the second weekend in July, it is a cannot-miss for visitors and locals alike.
The art fair is consistently ranked as one of the nation's top art fairs by both visitors and artists. There are several very good reasons for this: a jurying process for selecting artists based on the quality of art, hundreds of volunteers, gorgeous location, a city that loves to entertain, and Sara Shambarger, the dedicated and enthusiastic director of the art fair.

Harbor Shores Nature & Fitness Trails
Joshua Nowicki
Member:

Public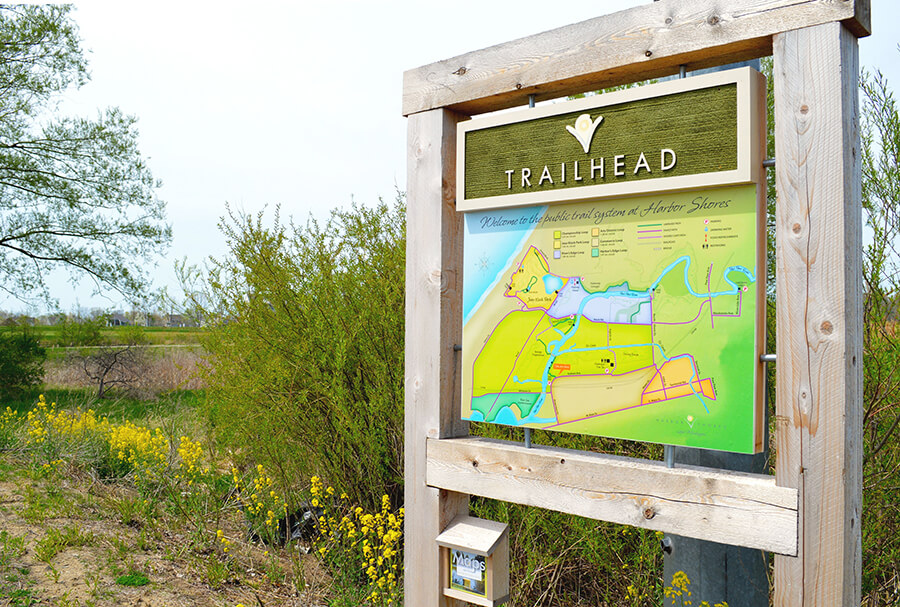 Harbor Shores is known for its world class golf course, but there is so much more to enjoy. With 12 miles of paved and unpaved trails open to the public, everyone has the opportunity to enjoy a walk, hike, bike ride, etc. through wetlands, past expertly manicured greens and right up to the beach at Jean Klock Park.

Harbor Shores offers several different parking lots along the trail system; maps of the trail system are conveniently located online and at several of the parking locations. Two of the parking locations provide the public with access to the Paw Paw River for boats, canoes and kayaks. If you are interested in exploring the river on the water, Harbor Shores offers a Canoe & Kayak Rental with a private launch on the north bank of the St. Joseph River.
Subcategories