Clifford's Coffee Canal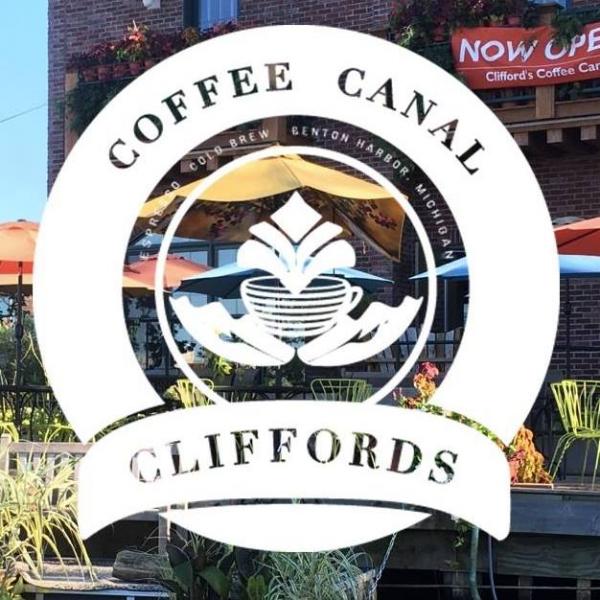 619 W Main St
Benton Harbor, MI

Tel: 269-252-5370
What we're all about.
Passionate about nature & coffee.
We take our coffee and espresso seriously. Sourcing gourmet, single-origin coffee beans, roasted by high-quality roasters to bring you the best right here in St. Joseph and Benton Harbor. We also make sure your drinks are being prepared with the care and precision to taste premium flavors the proper way. When it comes to our food menu we source local, seasonal, and organic foods when available.
Upon entering our cozy cafe you'll find evident our love for plants and nature. Plants and succulents surround the space, along with many salvaged and reused materials that double as functional artwork.
Clifford's Coffee Canal offers an assortment of plants, flowers, and succulents for purchase year-round. The Clifford family began their business venture by owning and operating plant nurseries. After taking interest in the art of espresso and roasting high-quality coffee beans, it was time to open a cafe where both could be incorporated. The artful Main Street space in Benton Harbor's canal district was the perfect setting to establish their dream.