Froehlich's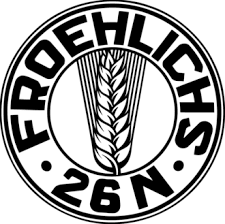 About our canning - nearly a lost art - Froehlich's puts up a large variety of products in beautiful jars. This work is done in our large 26 North Elm Street kitchen, creating an aroma you'll never forget if you happen to visit while processing is taking place! Our homegrown preserves, jams, fruits and vegetables make the perfect gift for hostess or holiday.
Colleen makes the bread - all of our "from-scratch" breads are made on the premises. No mixes are used at our light-filled microbakery. Get here early, because the breads, bagels and muffins go fast! Bread selections change daily. The enticing aromas of freshly baked Honey Sunflower, Cracked Corn, Cinnamon, Peasant, Herb Cheese and French breads fill the air. They freeze beautifully, too.
We do Catering! Whether you're planning a big party or just want a box lunch to take along on your afternoon bike ride, Froehlich's can handle it. Choose from a variety of menus, or meet with Colleen and invent your own. Our staff will arrive ready to serve you. We'll even bring the china if you wish!
Stop in for lunch...make us a lunchtime destination. Our daily selection of fresh homemade sandwiches, soups and salads offers a healthful alternative for the midday meal.
Of course, we also prepare those good old-fashioned favorites too. Have your lunch to go, or sit and sip fresh coffee & tea in our petite cafe. In the summertime, munch a muffin at a table outside.
No Upcoming Events Published By Froehlich's