Book your next workation in Southwest Michigan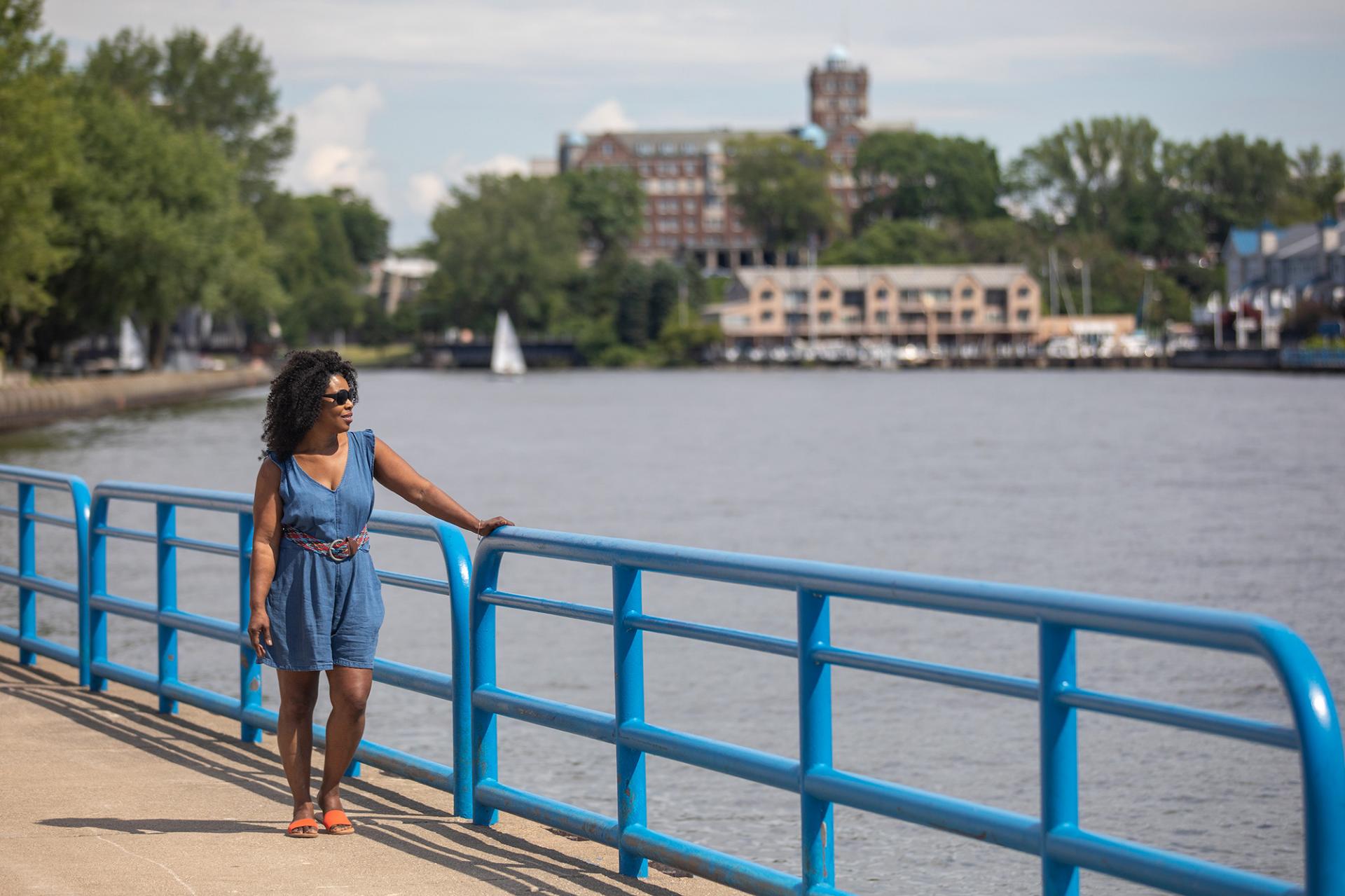 Dreaming of getting away? Ready for a vacation but just don't have the PTO days to make it happen? There's a simple solution — take your work with you. Odds are you spend your hours off the clock doing housework, checking out your local scene, cooking and trying to relax before repeating the routine tomorrow. Why not spend that time exploring? Enjoy new foods, let someone else clean, work in a change of scenery and experience a new location as soon as the 9-5 is over. Refresh on a workation in Southwest Michigan. Work has never been more fun here!
What is a workation
Simply put, a workation is the new trend of taking your job with you and going on a working vacation. You still clock in and log on at the normal time, but you work from new cafes and locations with a view. Dine on new cuisine, enjoy the popular attractions of your destination and immediately settle into vacation mode when 5 p.m. rolls around. Here's everything you'll want to know to plan your workation in Southwest Michigan!
Places to stay
We have over 20 hotels to choose from and each offers something unique. Book proximity to the art scene, shopping, our charming lakeside towns, waterfront views or a nature oasis depending on what you're looking for.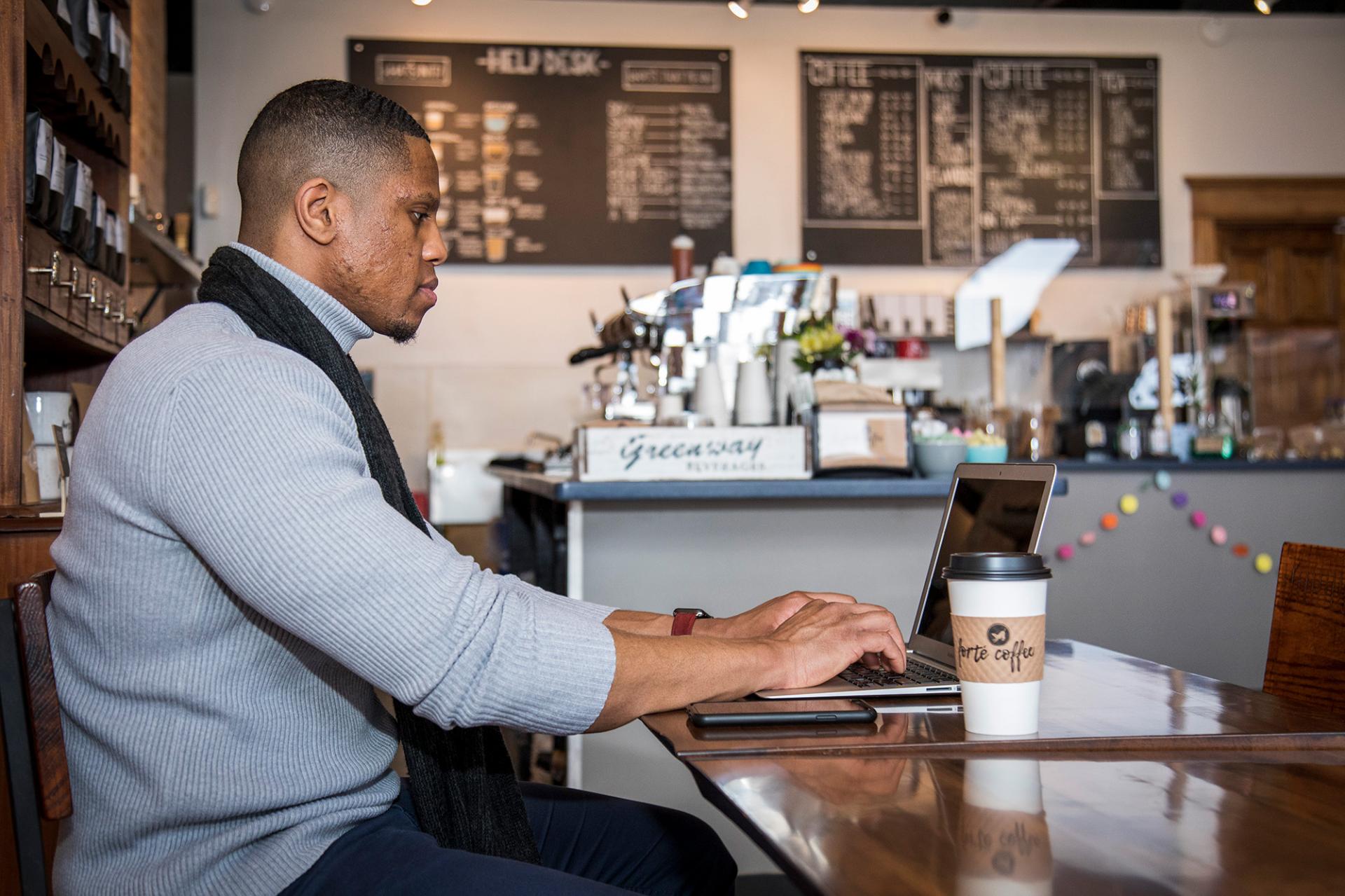 Where to work
While you're working, you can choose to work from your hotel lobby or your room. Some hotels have balconies overlooking gorgeous views, too. But if you thrive in a Starbucks or Biggby coffee shop, then here are some other workation locations for you to try.
Clifford's Coffee Canal
Passionate about coffee and nature, this riverside cafe is covered in plants inside and out. Grab a bite to eat and your morning pick me up, soak in the views and work away in the cozy atmosphere of Benton Harbor's canal district.
Mason Jar Cafe
This cafe is a homey, friendly American restaurant open for breakfast and lunch with premium coffees and teas. The locally sourced plates are reason alone to keep returning! There are so many sweet and savory choices to pick from. Try some of their fun drinks like the Almond Joy latte.
Forté Coffee
A micro-roaster featuring single-origin and specialty coffees along with a selection of baked goods. Forté has three locations between St. Joseph and Benton Harbor — pick the working environment that is best for you!
The Market
This collection of curated shops, eateries and cafes is the perfect place to pull up a chair and set up shop for a day. Dad's Farm & Cafe, Infusco Coffee and St. Joe Community Taproom offer a variety of delicious food, craft beverages and usual coffee shop finds. Once you're done working, peruse the selection in Wild Ginger Flowers & Gifts, The Tea Annex, The Cheese Lady and St. Joe Wine Shoppe. You can even take a cooking class at the Culinary Cottage!
Infusco Coffee
Known for being Michigan's "left coast roast," there are two locations to visit. Work in The Market's open table space mentioned above, or head to downtown Sawyer. Make sure to shop around after!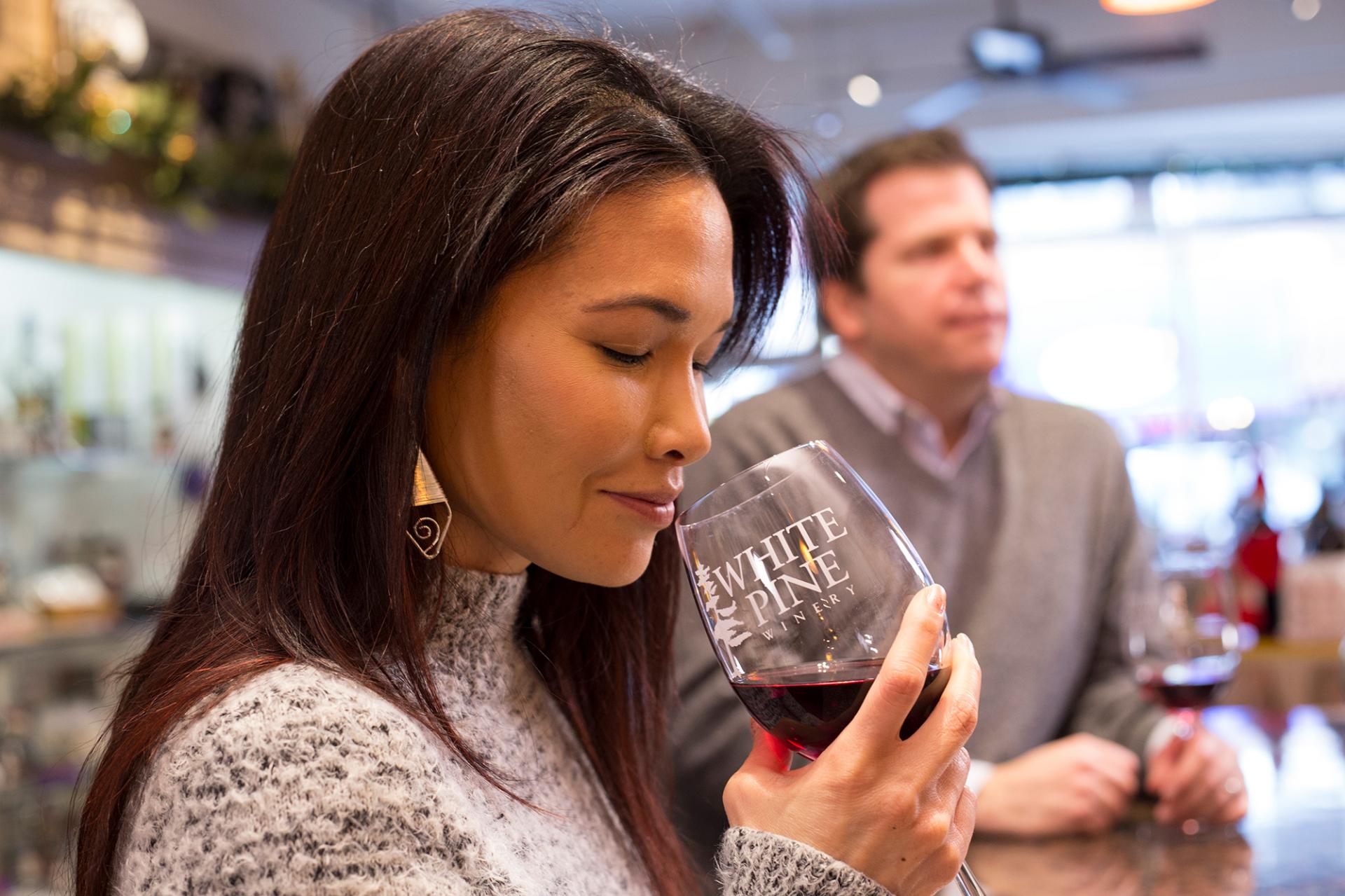 Things to do when you're off the clock
Once you step away from the "desk" for the day, here's how to fill your downtime with plenty of excitement.
Pamper yourself at the spa
Name a better way to fully unwind than some time at the spa. Facials, hot stone massages, manicures and pedicures await. Located inside the Inn at Harbor Shores, the Spa at Harbor Shores has a full menu. Have a single service session, or make a weekend day of it with one of their many package deals.
Here is a list of other spas in Southwest Michigan that will be happy to treat you!
Dining locations
Whatever your taste, you can find it at one of our many restaurants in Southwest Michigan. There are locally sourced and fresh sandwiches at Happy Poochie Eatery, carefully curated small plates at Houndstooth, fast-casual counter service at the wood-fired tortaria and taco joint Anemel, fine dining at Bistro on the Boulevard, fresh smoothie bowls by the beach at Base Bowls & Company and much more. Save some room for ice cream, too! Check out all of our restaurants. There is something for every cost, cuisine and dietary preference.
Fresh produce
For over 100 years, a big draw for vacationers has been the acres of orchards, vineyards and fields on our farms beyond the shoreline. Our climate and soil are just right to be one of our nation's best fruit, vegetable and flower growing areas. From late spring to mid-fall, you can gather up many of your favorite varieties when they are in season. Choose from plump sweet cherries and blueberries, crisp, juicy apples, tender beans, vitamin-rich broccoli, Brussels sprouts, cabbage, greens and kale, sugar-sweet corn, sun-ripened grapes, peaches, pears, plums and nectarines. There are also edible and decorative pumpkins, squashes and gourds and flowers in every color of the rainbow.
Our farmers will warmly welcome you to visit, see where your food grows and pick your own or gather up ready-picked produce from their farm stands. Check out the various local farm stands and U-pick locations on your visit.
Sip craft beverages on the Makers Trail
Home to over 40 craft beverage makers, the Makers Trail celebrates local liquid craft artistry at several wineries, cideries, distilleries and breweries. Taste your way through the trail and download the Makers Trail app to collect access codes and earn prizes from Labor Day to Memorial Day!
Creative Connections
Our region is filled to the brim with a fascinating history, rich culture and inspiring art scene. Connect with the artists, actors, musicians and dreamers calling this area home. Check out our Creative Connections locations to see a musical or performance, or stop by one of many live music events year round. This is yet another way to earn fun prizes!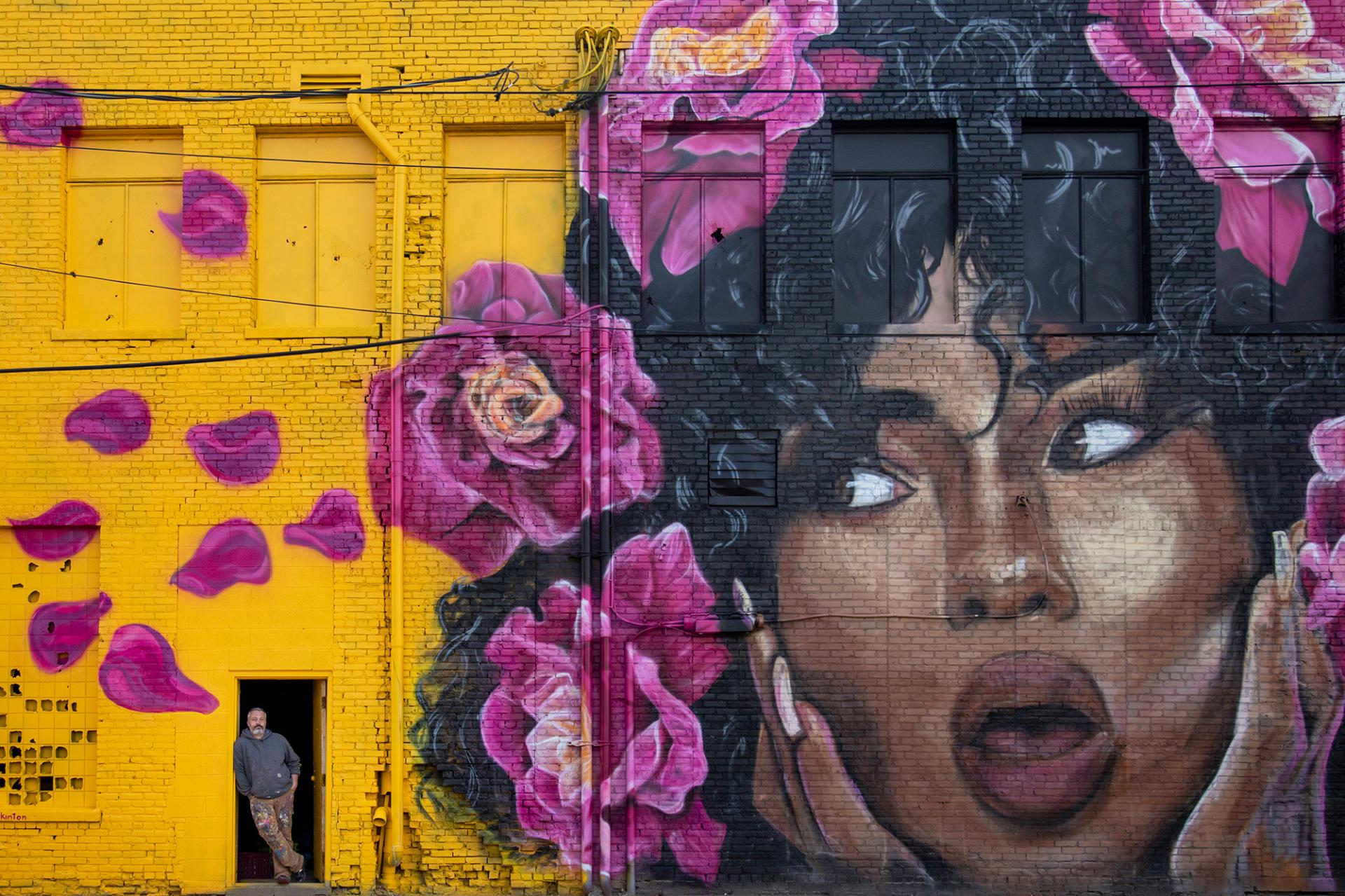 Murals
We are fortunate enough to have brushstrokes and painted personalities from renowned artists across the world right here. Put on your walking shoes and check out the stories these walls tell.
Our beaches are a must
Skip the Caribbean and swap it for Southwest Michigan's paradise! We know we are partial, so we will let our refreshing clear waters of Lake Michigan, miles of soft golden sand, towering dunes and fun-filled locations speak for themselves. Make sure to spend some time at one of our many beaches.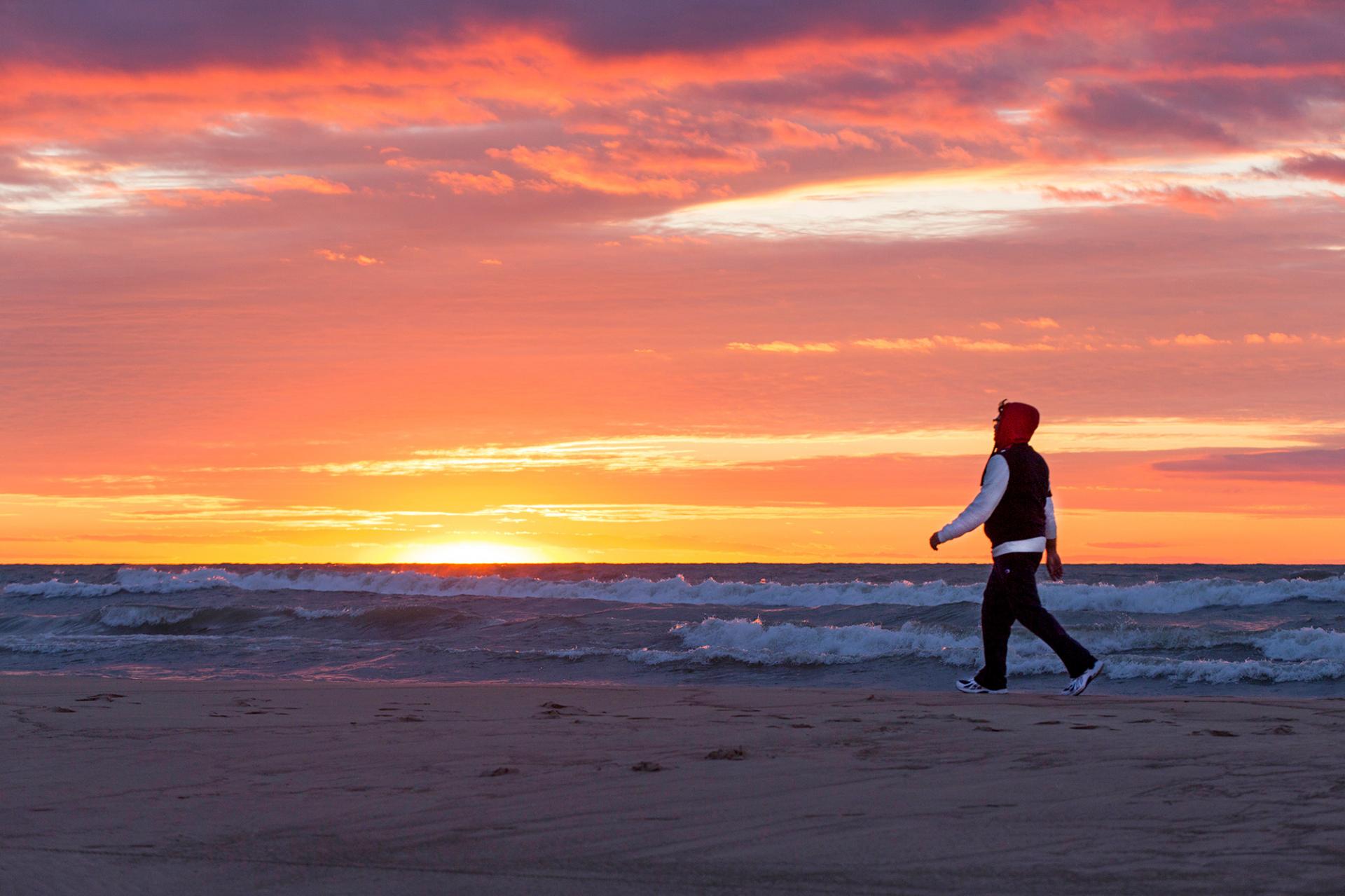 Sunset watching
It's a tradition here to end your day watching the sun sink below Lake Michigan's horizon. Grab a front-row seat to this show-stopping spectacular full of orange, pink, purple and yellow hues at these popular locations.
Start planning your workation!
Ready to get to work? Start planning your trip today and explore other popular attractions while you're here. You'll be refreshed by the new 9-5 in Southwest Michigan!