Forté Coffee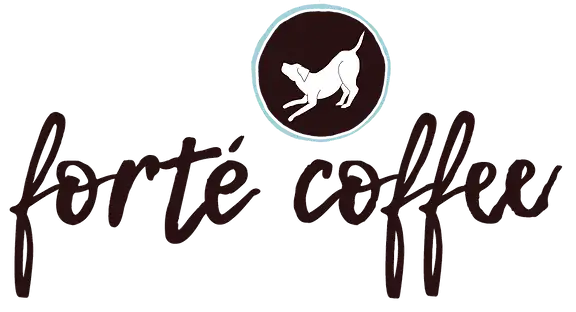 Forté Coffee

Roasting, brewing, and serving coffee one cup at a time.
We believe that coffee is more than just a much-needed jolt of caffeine in the morning– It's a cup of love! We take great care in procuring our beans. Everything we use is single-origin and we make sure that everyone in our supply chain is treated ethically. We are an eco-conscious business. We use recyclable cups & napkins, and paper straws, and make an honest effort to minimize our footprint so that the only thing we leave behind is a lasting legacy of really, really good coffee.
​
Everything you drink has been roasted in-house. Customers can see the roasting process happen right before them in our Saint Joseph shop. We exclusively brew our original Forté Blend in-house, but we offer a wide variety of ever-changing beans to enjoy from home, and can easily make your drink however you like it with a specific type of our coffee upon request.
At 3 locations:
269-769-0050 • 2045 Niles Rd. Saint Joseph, MI •
269-934-5181 • 138 Water St. Benton Harbor, MI •
269-281-0057 • 222 State St. Saint Joseph, MI •
Contact: email