The Heritage Museum and Cultural Center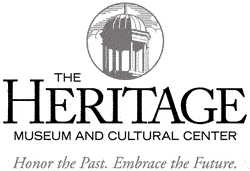 The Priscilla U. Byrns Heritage Center provides a beautiful setting for a variety of functions, including weddings, seminars, and concerts. Fort Miami Heritage Society owns and is located within the Center, which provides an ideal setting for interpreting the history of the St. Joseph-Benton Harbor area. In addition to exhibits, the Society also presents various programs and lectures, as well as preserving the rich cultural heritage of the Fort Miami region and the twin cities area through their library, archival and artifact collections.
Additional rotating on local history topics are also on display; please call for a current schedule.
Handicap accessible
Image Gallery
No Upcoming Events Published By The Heritage Museum and Cultural Center