Celebrate Michigan Craft Spirits Month at our local distilleries!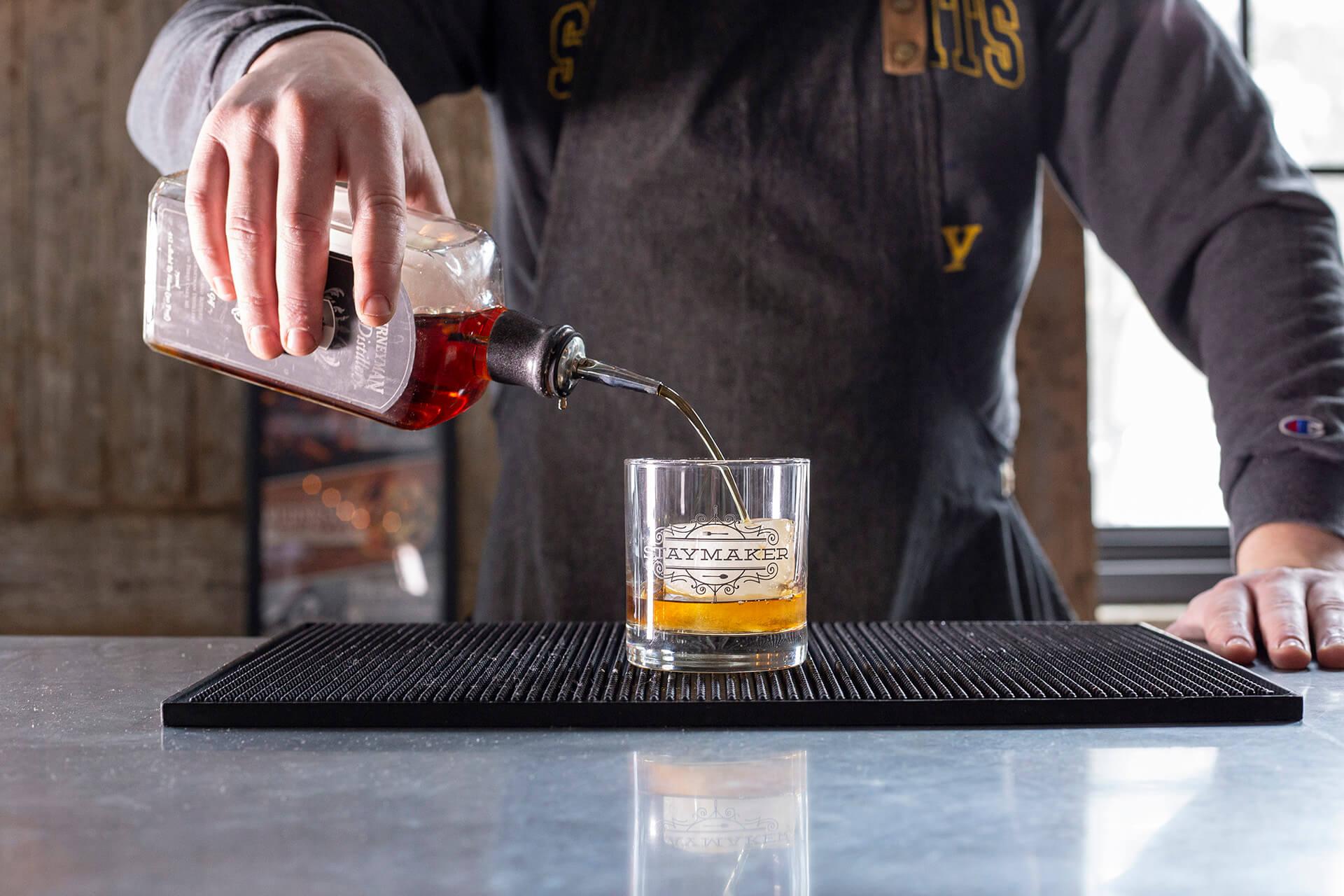 Do you know the Green Day song, "Wake Me Up When September Ends"? Well, we're interrupting your early fall slumber — with good reason.
September is Michigan Craft Spirits Month. It's the perfect time to celebrate your favorite distilleries who have carefully honed their craft. If you just now woke from your September snooze, there's still time to celebrate. Plan now to visit these four local distilleries along Southwest Michigan's Makers Trail before this month ends.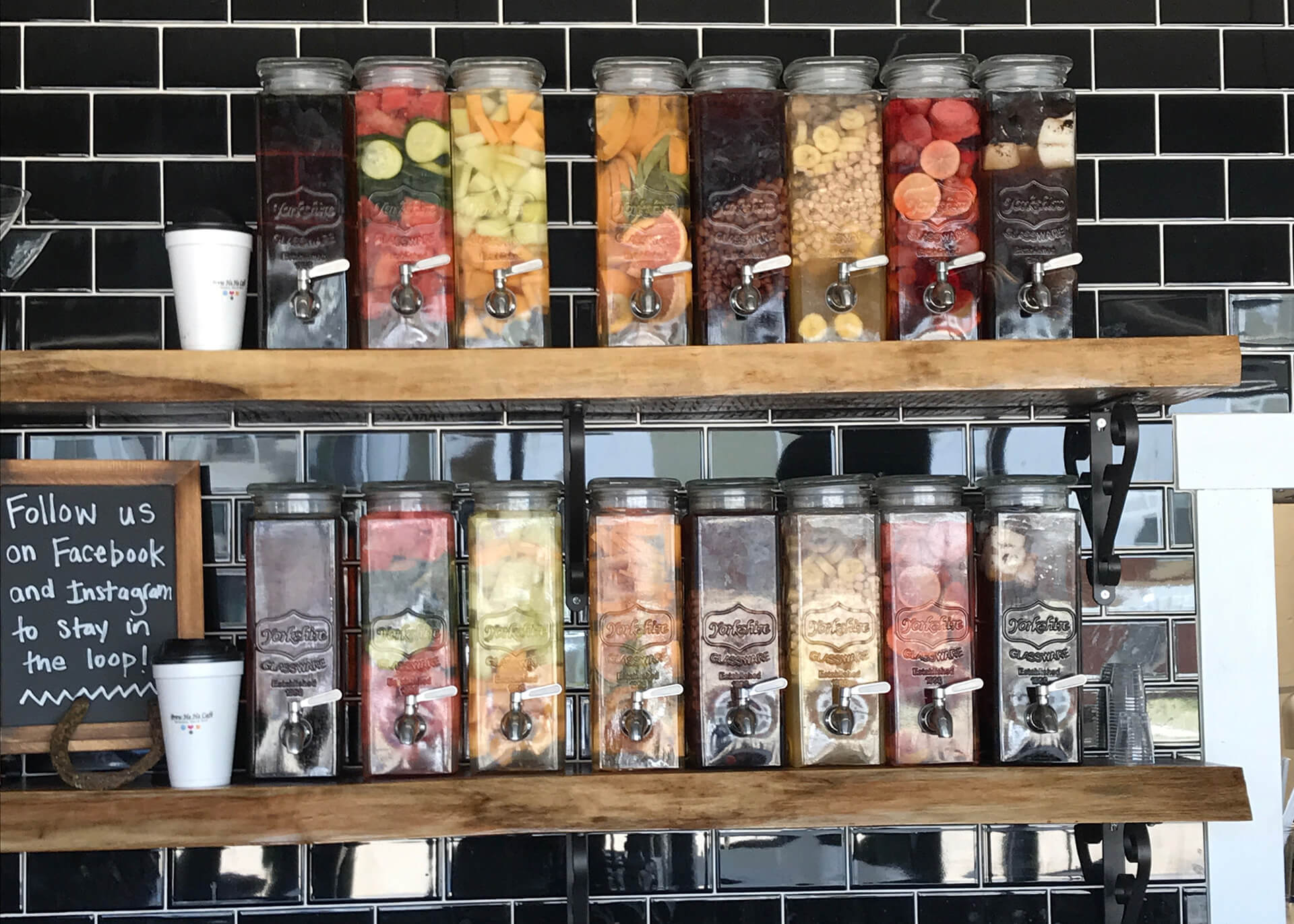 This Niles tasting room has infused spirits on tap rotating every week. Previous flavors have included bacon vodka, pear vodka, chocolate blackberry rum, strawberry banana rum and coconut rum. Here's a list of what they focus on from their website:
Vodka: made from sweet corn. Sweet, smooth and soft on the pallet. Perfect for cocktails.
White Rum: not your typical white rum. Full-bodied, Caribbean-style rum.
Amber Rum: a sipping rum. Aged in oak and meant to be enjoyed on its own.
Limoncello: an Italian liqueur made from hand-zested lemons.
Orangecello: an Italian liqueur made from hand-zested oranges.
Whiskeys: a rotating selection of rye, bourbons and specialty grain whiskeys. All single barrel, all small batch. Don't miss a bottle release as it might be your only opportunity to get that whiskey!
Bourbon Creme Liqueur: a bourbon cream liqueur that is perfect on its own, in your coffee, in a cocktail, milkshake — the list goes on and on!
What better way to sample a variety of their spirits than with one of Iron Shoe's six-shot flights? While you're at it, try some of their unique foods and burgers!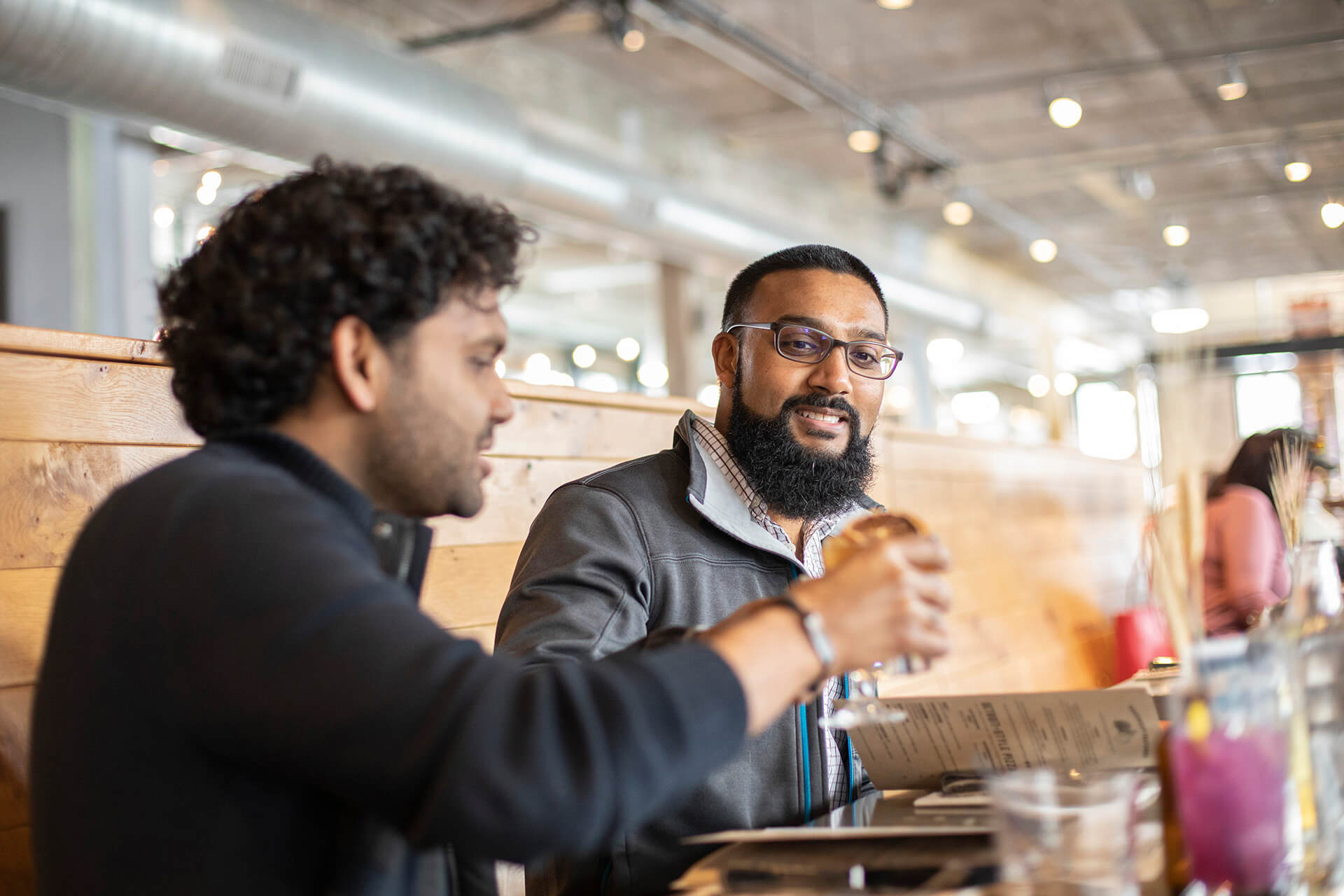 One of few certified organic distilleries in the country, this Three Oaks distillery crafts all organic spirits without the use of synthetic fertilizers, artificial pesticides, herbicides, antibiotics, growth hormones or genetically modified organisms. They are also kosher certified.
Journeyman is located inside the former Warren Featherbone Company which manufactured corsets and was once owned by a staunch prohibitionist. Today, Journeyman's team adds another chapter to the unique history of the building. When you come, take a tour, bottle your own spirits, eat at their Staymaker restaurant, attend performances at The Acorn theater, stay overnight and much more.
Planning a visit? Check out these upcoming events: Journeyman Bottling Party this month and their 10 Year Anniversary Weekend in October.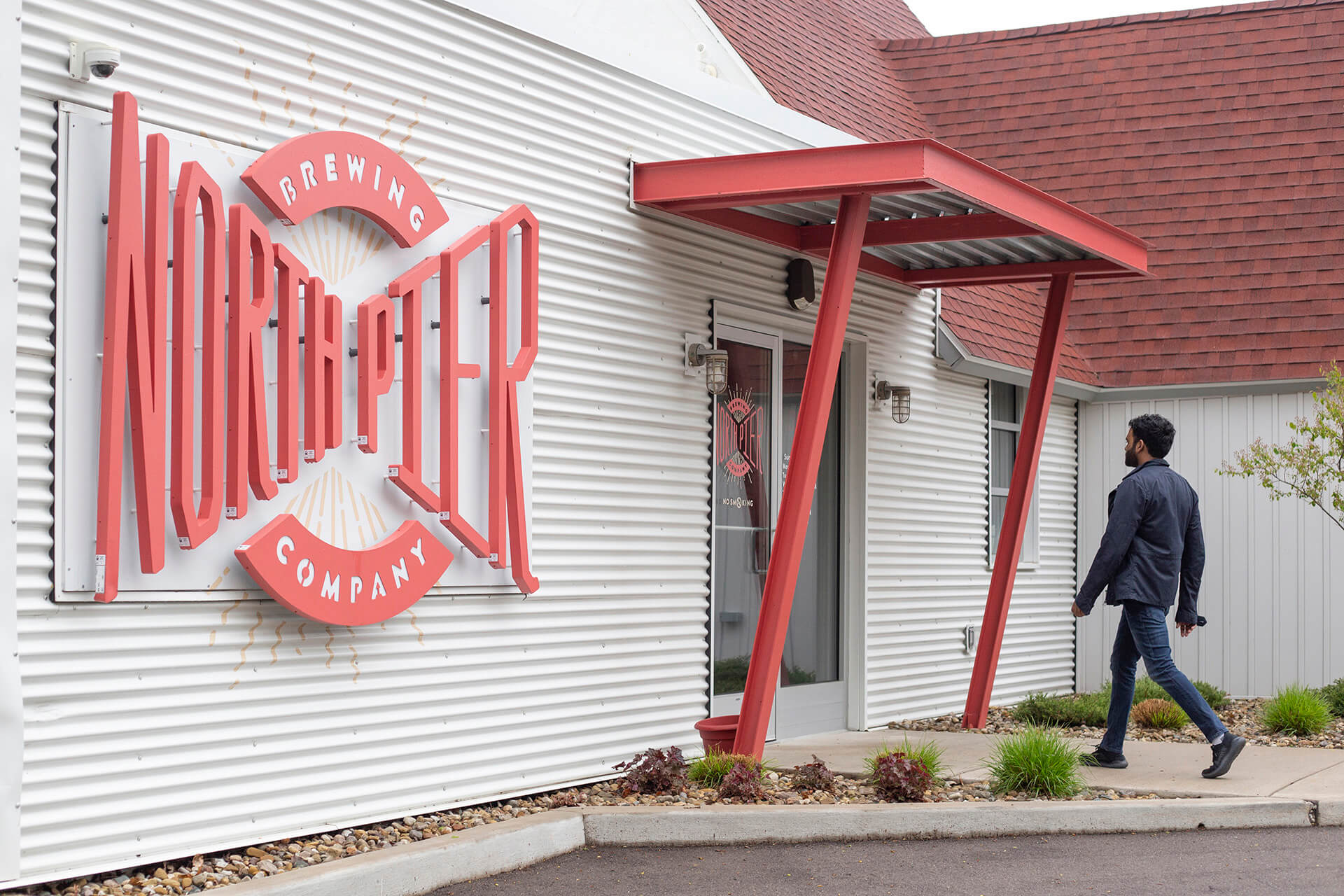 You can celebrate Michigan Craft Spirits month with your four-legged friends at North Pier! This dog-friendly location backs up to the Paw Paw River, surrounded by the beautiful Harbor Shores Golf Course. North Pier offers a unique assortment of craft cocktails straight from the tap. For those holding on to summer, the Cut and Run slushies provide the warm weather vibes you desire.
If you are hanging with those who prefer beer over liquor, North Pier is a great place to stop with their beer offerings. Need some grub to pair with the craft spirits? Put in an order for some hearty poutine. North Pier works with North Shore Inn (the restaurant across the street) to serve up some great food.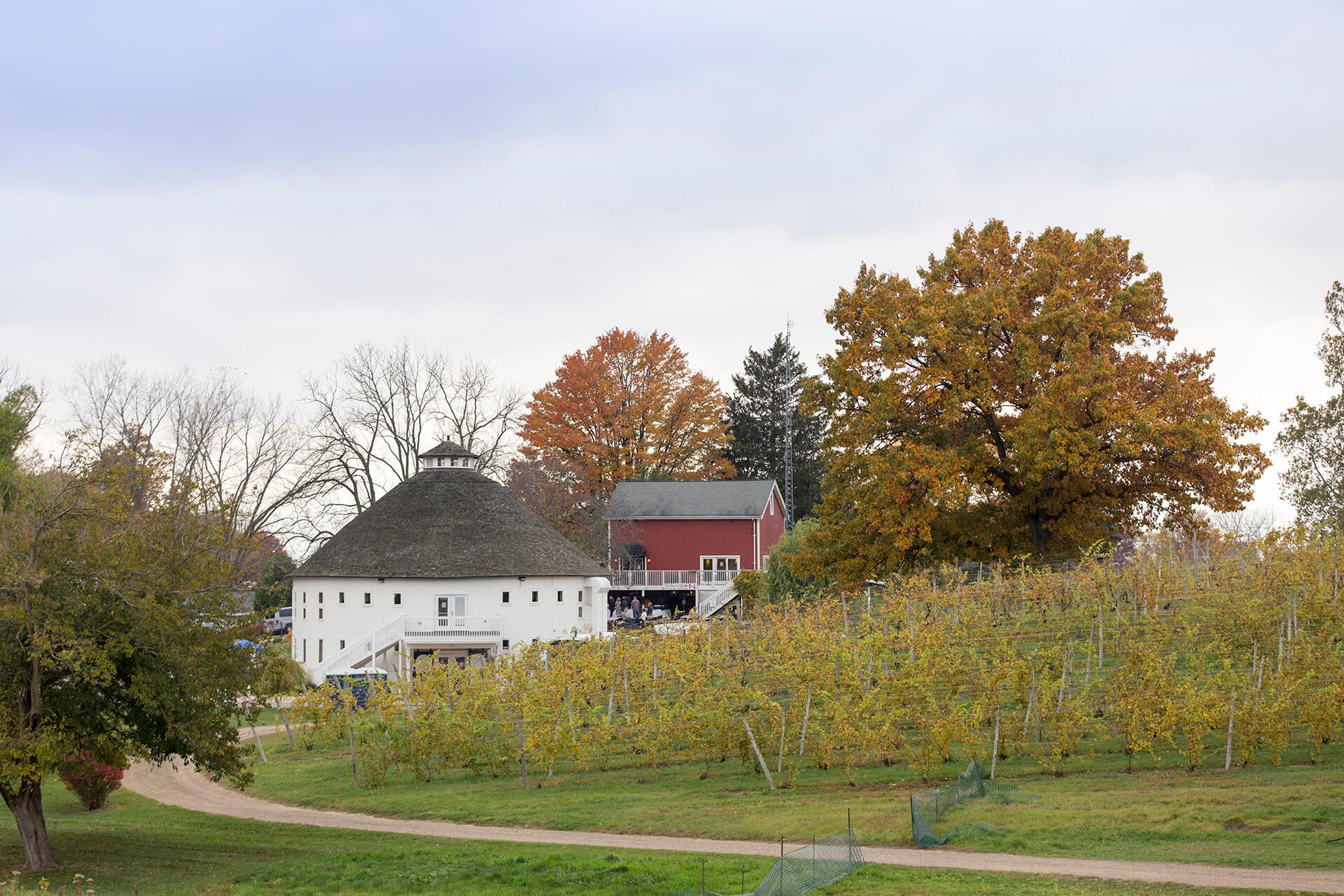 While these winemakers crafted their history with grapes, they are making a name as a distillery, too. All of their spirits are crafted using locally grown fruits. Sample up to two as part of your flight at the Round Barn Estate or enjoy a wide offering of seasonal craft cocktails at Round Barn Public House and the Filling Station. Pair with some yummy food at all three locations!
While you're at the Estate, plan on attending a live music performance as part of their Jammin' In the Vineyard series! Leashed friendly dogs are always welcome at these locations.
As you visit each distillery, be sure to bring along your Makers Trail Passport to earn stamps and win cool prizes. Don't have one? Ask for a Passport when you visit one of these four makers this month!