St. Julian Winery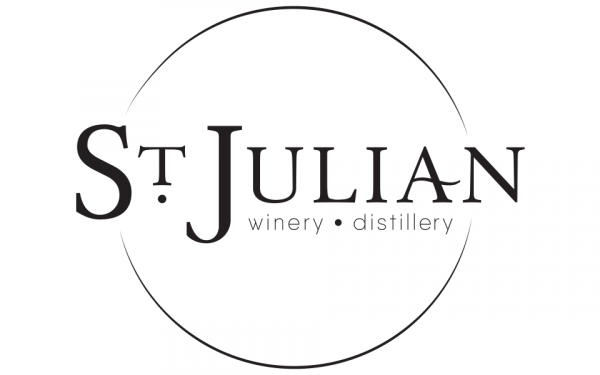 716 South Kalamazoo
Paw Paw, MI

Tel: 269-657-5568
When people stop by one of St. Julian Winery & Distillery's six locations to taste and purchase their creations while on their Michigan wine tours, what they may not know is that their pours are part of Michigan history and a family's heritage.
St. Julian Winery & Distillery is Michigan's oldest, largest and most-awarded winery. This family-owned winery, founded by Mariano Meconi in 1921, is nestled in the picturesque fruit-growing region along the Southwestern shore of Lake Michigan. Among their six locations are the headquarters in Paw Paw and a tasting room in Union Pier.
History of St. Julian Winery
Mariano Meconi founded the company in Windsor, Ontario. It was then moved to Detroit in 1933, and, finally, to Paw Paw in 1936, where they have been ever since. Mariano learned winemaking in Italy from where he had emigrated and wanted to share his skills. The business has traveled through four generations of the family since, with his grandson running the operations in recent years. St. Julian continues to grow and change with consumer preferences and supply and quality of fruit grown in Southwest Michigan.
That's right — those delightful aromas from your glass are thanks to locally sourced fruits. The wine itself is made in Paw Paw, too. At any given time, St. Julian has over 100 products available to taste and purchase. Which is plenty of reason to keep coming back!
St. Julian Winery offers something for everyone
St. Julian is not only Michigan's oldest winery but also the oldest craft distillery in the state. They have won more medals and trophies than any other Michigan winery. Visit for a traditional wine tasting experience. If you are looking for a less formal social gathering, they also have flights, cocktails and slushies at their patio and outdoor space in Paw Paw. During the summer months, you can enjoy a variety of entertainment and food truck options with your drinks! Not to mention a wide variety of snacks, meats and cheeses you can purchase the rest of the time.
Since St. Julian produces every type of wine, spirit, cider and juice, they truly have something to offer everyone, and they are wheelchair accessible. Visit them today to taste a part of Michigan's heritage that is a century old!
Contact: email