If you're anything like me, the upcoming holidays make this the best time of year. They're full of joy, a giving spirit, heartwarming family traditions and music that brings you back to the happiest moments of your childhood.
I used to believe you had to wait until after Thanksgiving to think about Christmas. Now, as I've gotten older, I find that I want to start celebrating the season as quickly as I can. Southwest Michigan makes that easier with its festive shops and November calendar filled with fun events. Here are a few of my favorites: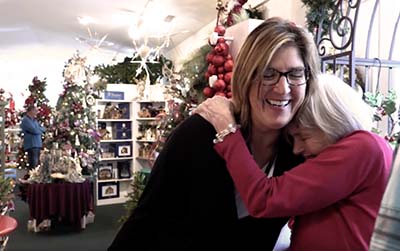 The Christmas Tree: This charming store just four miles north of St. Joseph has been bringing joy to the world for 30 years. Open year round, it instantly puts you in a Christmas-y mood whether it's July 1st or December 24th. Hundreds of ornaments, holiday décor, collectables, delicious food items for parties, keepsakes for the baby and so much more are here. This is your stop for unique gifts you can't find in the big box stores.
Luminary Festival: Kick off the holiday season Nov. 22 in downtown St. Joseph during this 25th annual festival. Bring your family or spend a wonderful date night with your best friend walking the brick streets lined with 1,000 candlelit luminaries. There are refreshments in many of the shops, plus great sales and unique gift items. Eat dinner, sip wine or enjoy a craft beer at one of the downtown restaurants, wineries or pubs. Be merry!
Window Wonderland: Get into the holiday spirit on Dec. 6 when strolling Victorian-era downtown St. Joseph and enjoy Window Wonderland. Dozens of store fronts participate in this holiday window decorating event.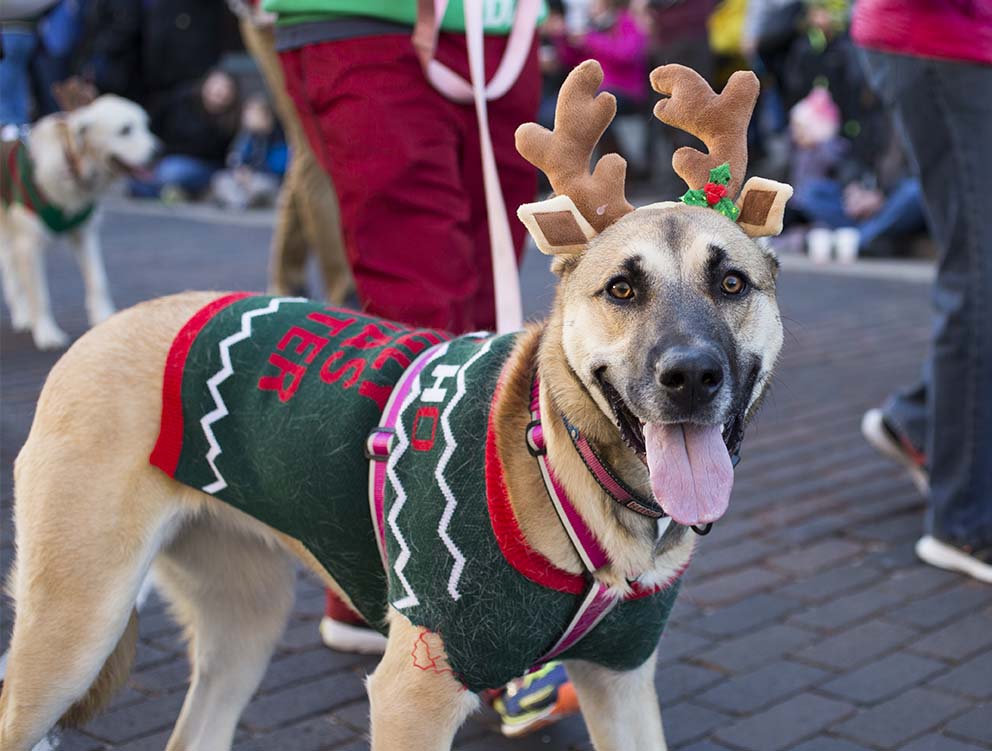 Reindog Holiday Parade: The annual Reindog Holiday Parade on Dec. 7 in downtown St. Joseph features pets and their owners dressed up in holiday garb. This is definitely a must-see event that also marks the arrival of Santa. The parade begins promptly at 4 p.m. at Elm and State Street. 
Eden Springs Park Christmas Train Rides: Bring the family to enjoy a ride on a miniature train and delight in a colorful display of lights.
Wine & Wreaths at Fernwood Botanical Garden: Invite a group of six or more to join you at this winter-wonderland outside Niles, Mich. Book a private evening to craft unique holiday décor for your home or office. Enjoy appetizers and adult beverages and learn the best techniques for creating a wreath for your home!
Andrews University Wind Symphony Holiday Concert: Nothing will get you in the Christmas spirit quicker than this music feast at the Howard Performing Arts Center in Berrien Springs. Tickets are priced at $6 or less – so you can bring the entire family!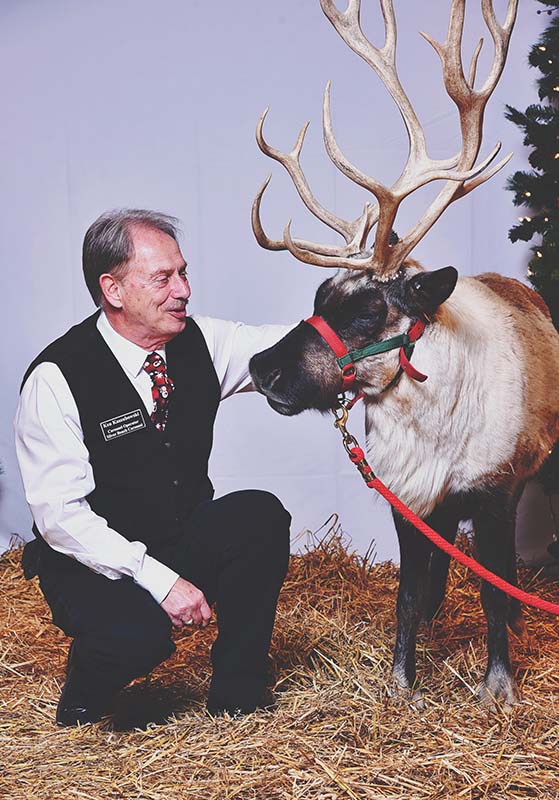 Live Reindeer at the Silver Beach Carousel: The magic of the season comes alive on Nov. 29 (Black Friday) at the Silver Beach Center below the bluff in St. Joseph. Three live reindeer of North Pole fame will be in Santa's Christmas Corral at Shadowland Ballroom. Come pet these gentle draft animals (their muzzles are incredibly soft!). Admission is only $1 per person (ages 3 and above; children under 3 are free) and get a professional photo taken for $3 or two prints for $5.
After petting the reindeer, cross the indoor boardwalk to the Carousel. See 48 figures and two chariots amid the garlands, wreaths and bows whirling under 1,000 glimmering lights. Come ride this magnificent machine (Noel, the Christmas Horse is a popular choice), laughing and singing to the happiest holiday tunes.
Throughout December, there are many more holiday-themed events to brighten each day right up to the new year. Check out the Southwest Michigan events page for an up-to-date calendar. You'll see there's no merrier place to be this time of year! Happy holidays to you!